Photography is Amazing! Talking, Sharing, Vlogging and Blogging – Getting Our Passion Across Can be Hugely Rewarding!
Modern digital photography is an incredibly complex medium to work or play in. The days of simplicity are becoming more distant…
It is one of the few disciplines that is both highly technical and highly creative. It often takes us many years to become proficient and very few ever become masters.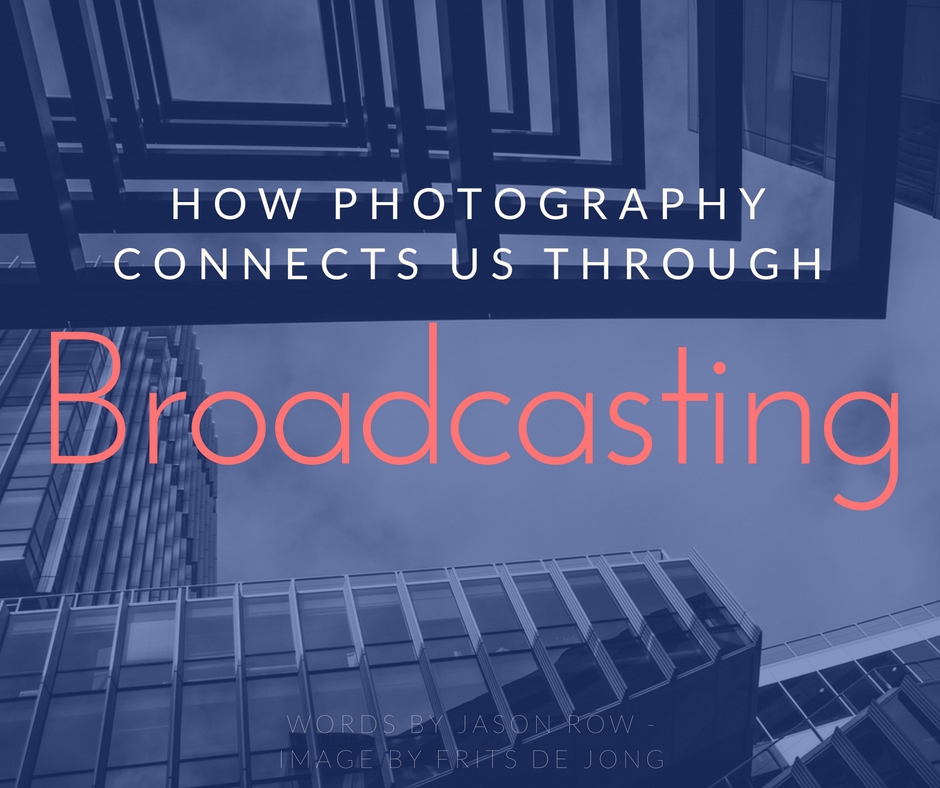 However, as we have progressed our photographic knowledge, many of us would have been given a helping hand by our peers, be it people you know directly or experienced photographers who share their knowledge online.
As a huge bonus, we gain much of this knowledge for free, so when we reach a certain level of proficiency, perhaps we should consider giving back to our community. Today we are going to look at four ways you can share your photographic knowledge to your peers.
The Photography Blog
Blogging is perhaps the easiest way to share your knowledge. It also has the added benefit of being able to drive more people to your main photographic site.
You can create blogs for free using sites like wordpress.com or blogger.com. These sites will give you basic templates with which to create your blog but only a basic domain name tied to the actual site, for example, blogger.com/jasonrowphotography.
Most however do now allow you to add your own domain name and use third party templates to give your blog a more professional look.
Writing a blog requires discipline.
You need to write and publish once or twice a week at regular times. This creates an expectation in your audience who will look forward to the next post.
Keep the blogs relatively short 600-1000 words is usually optimum.
Keep them on point, about your photography or photographic techniques, and
Make sure you add images, this is a photographic blog after all.
It's also highly important to include social media sharing icons in your posts too, this way you're allowing visitors to easily share the content across social media – plus, your site needs to keep up with modern plugins too, so that it remains functional in the digital age. People want to be able to share stuff with no more than 2 clicks, done!
It won't make you millions but it will give a leg up to others.
The Powerful Podcast
Podcasts are effectively a verbal blog – often these can be up to several hours long! Rather than convey your thoughts through the medium of words, you speak directly to your audience.
Podcasts are a more personal medium better suited to giving your followers an idea of how your work and what your average day shooting is like. It is perhaps easier to convey your character in a podcast than it is in a blog.
It's also a great opportunity to invite guests to interview, even if they're just a local photography buddy – it keeps the dynamic engaging for followers!
It is worth investing in a decent condenser mic such as a Blue Yeti to record your blogs and to learn how to edit out background sound
To begin with, keep them relatively short, around 15 minutes or so, and rather than work from a script, have an outline and work from that. Vocalise the entire blog, mistakes and all then edit it down it a more professional product.
There are many sites to upload your podcasts too, you can also upload them to your own website. Like with blogging, the key to success is building an audience through social media. Always sign off your podcast by inviting people to share it and aim for engagement.
Delivering value should be the primary goal here.
A microphone and some good ideas are all you need to podcast:
The Specialized Screencast
Screencasts are best suited to the technical aspects of post production. You effectively record the work you are doing on screen using dedicated software such as Camtasia or Screenflow.
You can record live, speaking as you edit or you can add a voiceover later. You then edit the screen recordings using various effects to highlight what you are doing.
These can include blurring everything except the area you're working on or zooming into that area. Once completed you can upload to various sites – like YouTube or your Facebook page.
Why not screencast your post production techniques?
Vlog It Out There
A Vlog is kind of a visual podcast. Like podcasting, it is a more personal look at the way you do photography.
It can be as simple as sitting at your photographic desk and giving your opinion or advice, or at the other end of the scale you can have assistants film you as your work on a project, stopping to turn to the camera and explain what and why you are doing a certain thing.
The latter types are great for "how to" tutorials or doing live reviews of gear e.g. studio lighting, lens filters etc etc….
Although good modern smartphones are great for capturing the video, its worth considering an external microphone such as a wireless lavalier and a recorder to get the optimum sound.
Try to keep your vlog under 15 minutes but use it not only to impart your knowledge but also your character. Again, Vlogs can be uploaded to YouTube or Vimeo and embedded into your photographic site and even your blog.
As with all the other methods, sharing and liking is the way to get seen so make sure you promote it at every opportunity
Why not Vlog your next photoshoot?
To Summarize
As experienced photographers, sharing our knowledge with people newer to the medium brings a great sense of satisfaction. Whatever medium you choose to impart your wisdom, try to engage with your audience.
Answer the questions and comments and be open to providing advice either in public or private.
---
How Photography Connects Us – Top Takeaways
Keep your blog posts regular and consistent – a couple of posts per week and ensure it's valuable content that people can take something from it. If you're solving people's (photography) problems, then it's serving a real purpose.
Don't jump into a way of broadcasting yourself that you're not entirely comfortable with. For example, if you're not comfortable shooting video for a vlog or YouTube channel, then hold off a bit. Get some experience, get blogging and shoot some more photography then return to it.
Further Resources
Further Learning
Thinking about how to take your blog further?
We've got an amazing Web Marketing Collection by Zach Prez, just for you.
See what you can achieve!