What Types of Images Are Inspiring You As a Photographer?
This is not a revolutionary and technological thought, nor is this the biggest secret to becoming better in photography.
The following text only talks about a different approach to your huge love of photography. I'm simply inviting you to spend amazing quality time with valuable images instead of just endlessly scrolling through images.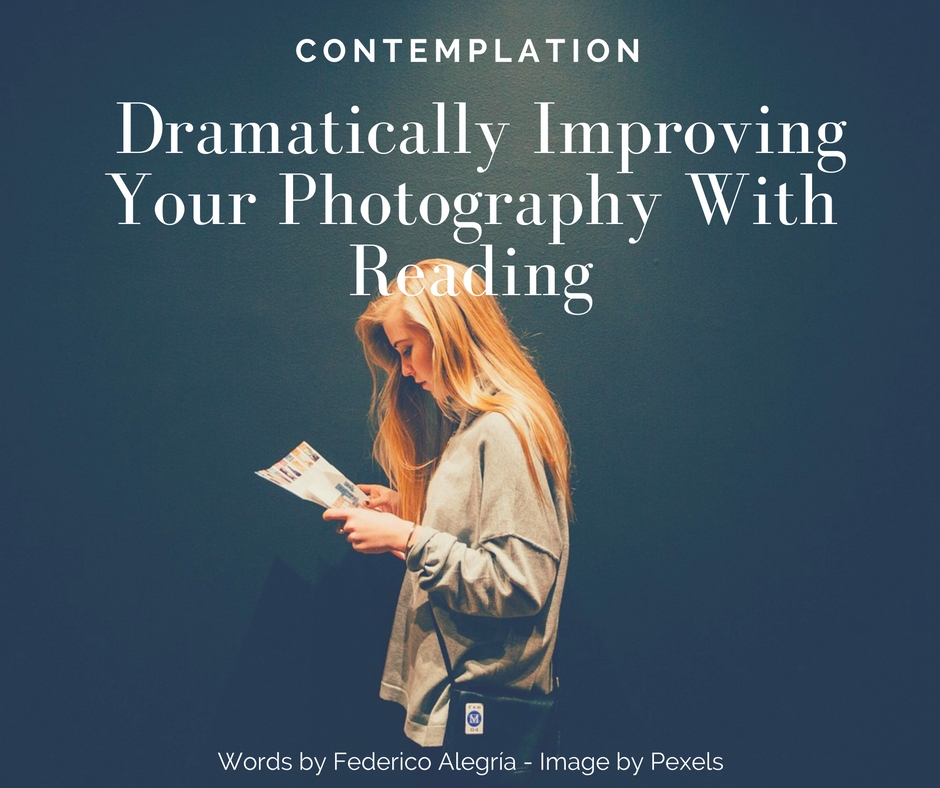 Improving Your photography With Reading
Contemplative reading is a term that I took away from an academic lecture, and I'm sure our teacher took it from the religious term "Lectio Divina", which states that good reading must include at least: reading, contemplation and even meditation at some points, to be considered a good reading of a text.
This good reading invites the lecturer to form a deeper and more analytical interpretation of what's going on in the text or the visual asset per se.
Contemplative reading in photography goes a step further because you'll be reading no literal words, but you'll be able to apply every possible meaning contained in the image to your own life, and especially to your own identity.