Capturing amazing sports photographs certainly isn't easy – you need to know how to show the mood of the sporting event along with the emotion and dedication of the athlete you're photographing.
If you're still an amateur when it comes to sports photography, it's good to learn from the best – check out the following Instagram profiles of the most popular sports photographers in the world!
So here are 10 Instagram sports photographers you need to see
Samo Vidic is a Slovenian sports photographer who started working professionally when he was only 23 years old.
Vidic has been travelling the world and taking photos of the most famous athletes since 2005. He is a team member of Limex Images and Getty images contributor and he covers various sporting events for them. He also shoots their advertising campaigns.
Dan Vojtech is an official Red Bull photographer, originally from the Czech Republic. He is known as a pioneer of unusual photo projects in commercial and sports photography – he's always trying to push the boundaries of action photography.
Vojtech often collaborates with Nikon and FOMEI companies and he tests their new products.
Brian Bielmann is an internationally recognized American photographer who has travelled extensively with many of the world's best surfers. He has three and a half decades of experience when it comes to surf photography.
Bielmann's list of clients is very long and extends to some of the most recognizable brands on the planet such as Anheuser-Busch, Guinness, Red Bull, Quicksilver, Billabong, Reef, Sanuk, DCShoes and Western Digital.
Lucas Gilman is one of the leading adventure photographers and filmmakers from the United States. He likes to cover expedition kayaking, surfing and backcountry skiing and he has documented many international sporting events such as Tour De France, Kentucky Derby and NFL Playoffs.
Gilman has also appeared as a guest on Good Morning America sharing his short film about the first successful descent of Abiqua Falls in Oregon.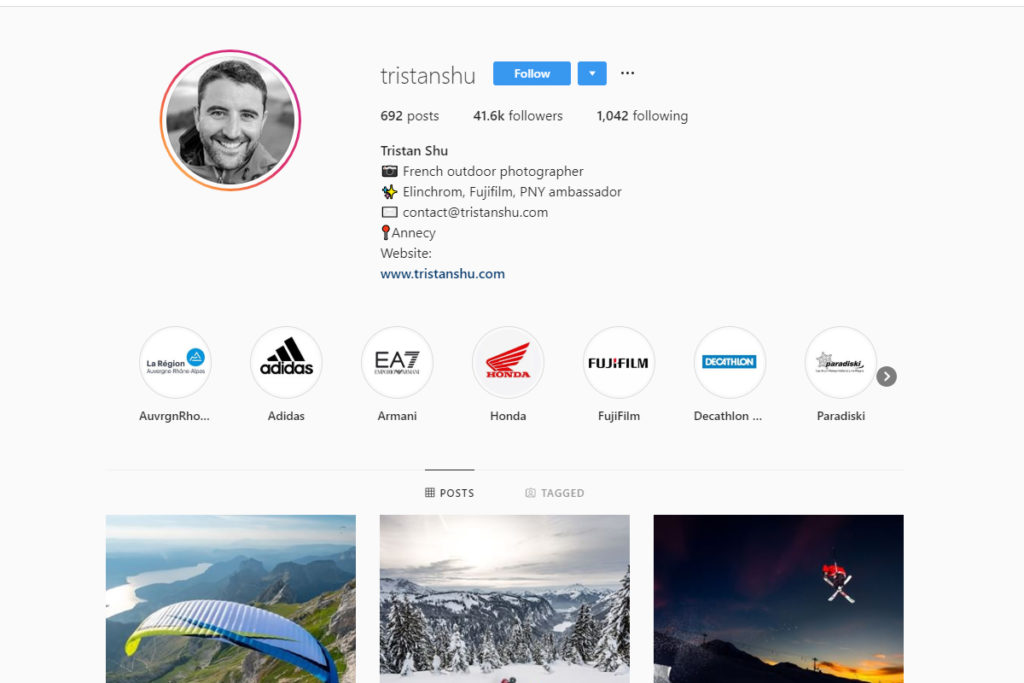 Tristan 'Shu' Lebeschu is a French photographer who lives in the heart of the Alps. His photography covers outdoor sports as well as landscapes, interiors and portraits.
His photographs are known for being very rich in contrast and colors and they have brought him international recognition in magazines like National Geographic, International Mail, Paris Match, The Times, GQ and Image Hunter.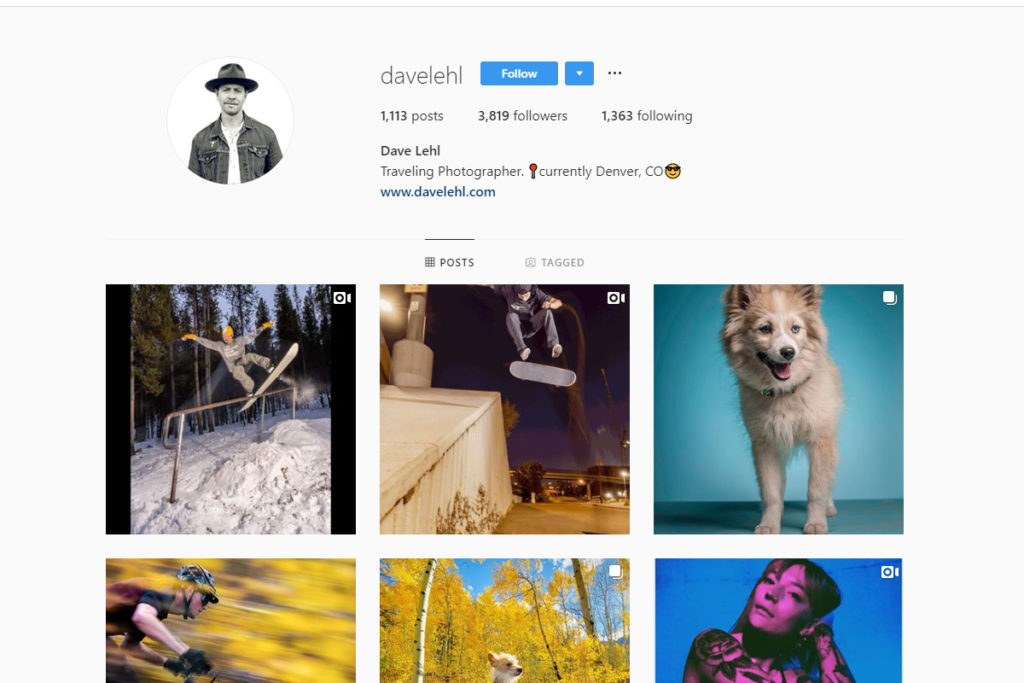 Dave Lehl is an adventure and active lifestyle photographer from the United States. Originally, he wanted to be a fashion photographer but after spending a season in Summit County Colorado he changed his mind and started to shoot nothing but snowboarding and skiing.
Dave often travels the world and collaborates with important brands such as Oakley, Red Bull, Nike, BurtonSnowboards, and ESPN.
Zakary Noyle is a surf and wave photographer from the island of Oahu in Hawaii, best known for his large wave photographs. He works closely with top surf brands and advertisers in the business and his photos have been seen in magazines such as National Geographic and London Times.
Noyle also publishes a line of fine art prints and products through his website.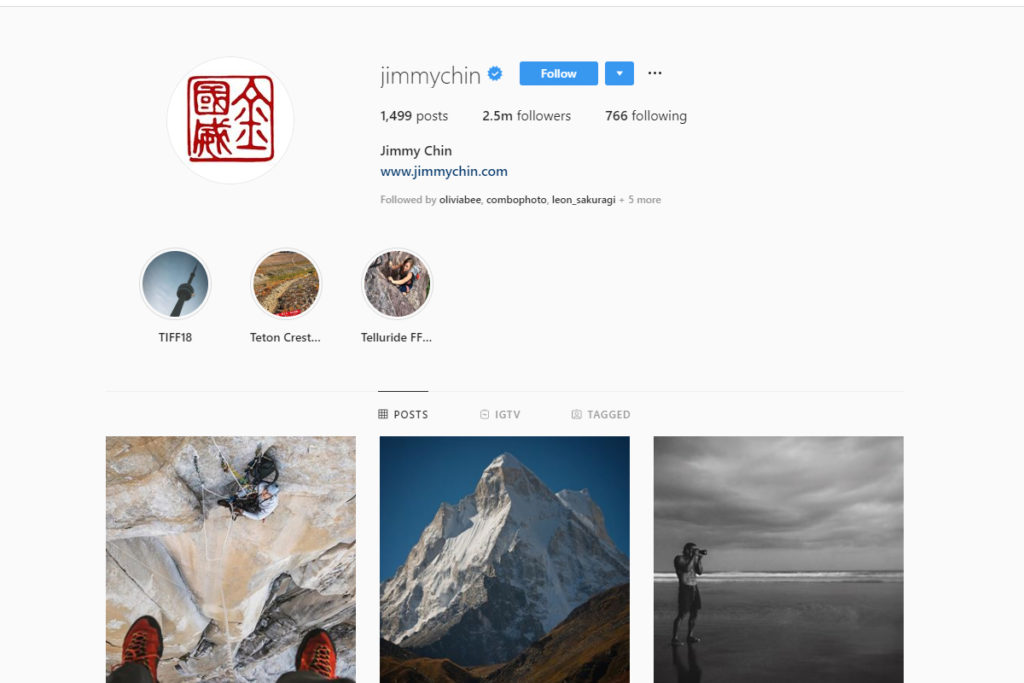 Jimmy Chin isn't only a photographer – he's also a professional climber and Academy Award-winning film director. He's originally from Mankato, Minnesota and he has led many climbing, ski-mountaineering and exploratory expeditions to China, Pakistan, Greenland, Tanzania, Chad, Mali, Borneo, India and Argentina.
Chin is also a member of the Conservation Alliance and he offers photography services in support of the charity.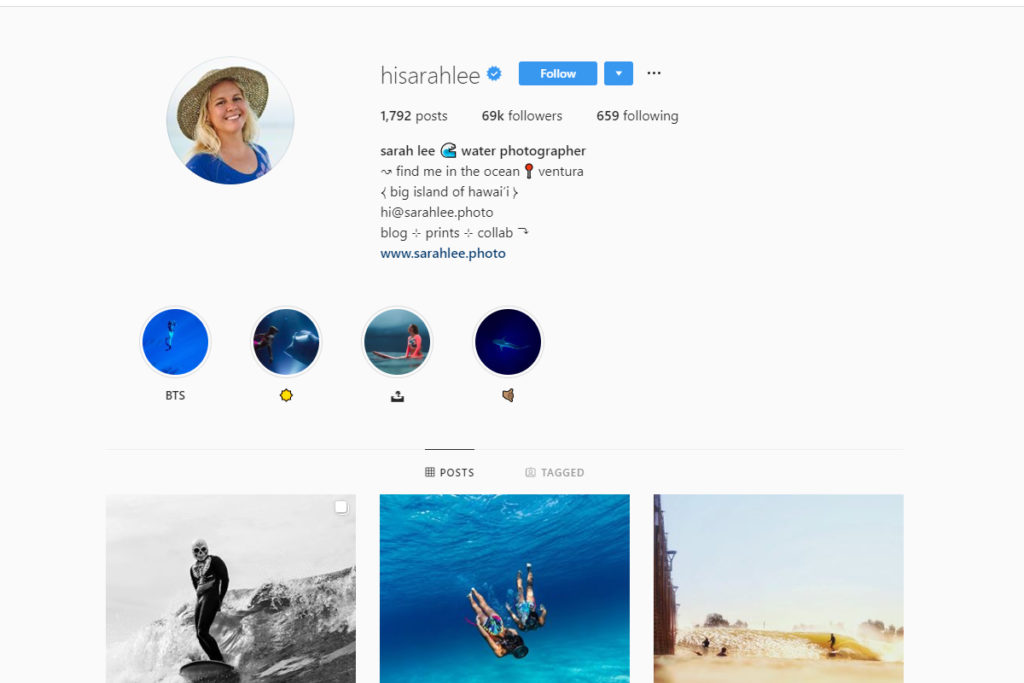 Sarah Lee was born and raised on the Big Island of Hawaii and she grew up as a long-distance swimmer with a passion for photography.
In the last decade, her photos have appeared in well-known magazines such as Cosmopolitan, The Surfer's Journal and Standup Journal. She was also featured in Marie Claire thanks to her elaborate fashion shoots.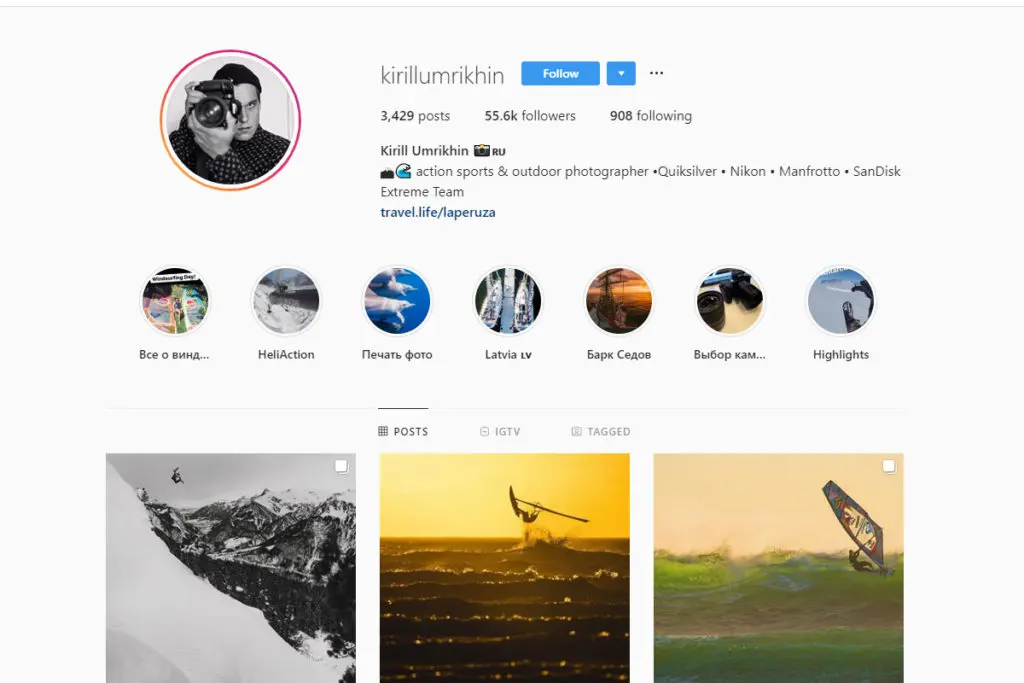 Kirill Umrikhin is a Russian extreme sports photographer and the ambassador of Nikon, SanDisk and Manfrotto. He started his professional career in 2004 when he was working for Onboard snowboard magazine.
Since then, his photos have been published in various sports publications in Russia, Europe, the USA, Canada and Japan. Umrikhin has participated in numerous exhibitions and he was the winner of the photo contest The Best Of Russia in 2013 and 2014.
To learn more about sports photography, check out the following links!
Further Resources: