Gadgets, gadgets, we photographers love our gadgets. Problem is, whilst some gadgets undoubtedly make our photographic lives easier some, are just expensive white elephants.
Apple's iPads and indeed many other higher end tablets are often touted as viable tools for photographers. But what can we actually do with them?
iPad 4 Mini For Photographers
Last year, I bought one, and I'll demonstrate how the iPad 4 Mini is for photographers. The purchase was not primarily as a photographic tool, however, it does have many uses for the photographer. Today we are going to look some of the things this tablet can do.
[url=https://flic.kr/p/jDbnke][img]https://c8.staticflickr.com/8/7335/12235155055_9c5e2c1f83_z.jpg[/img][/url]
The Mini's compact size make it ideal for travelling photographers. By Laineema
Planning:
There are a plethora of great apps for planning photographic shoots. Perhaps the best known is Photographer's Ephemeris, but I have also reviewed recently, PhotoPills.
This is a comprehensive planning app that includes such things as exposure tables and time-lapse calculators. These apps allow you to pre-plan a shoot a long time before you arrive.
They allow you to understand the direction of light, sunrise and sunset times and even elevation details to predict where shadows will fall. The iPad Mini's small form factor makes it ideal to fit in a day backpack and to take on location.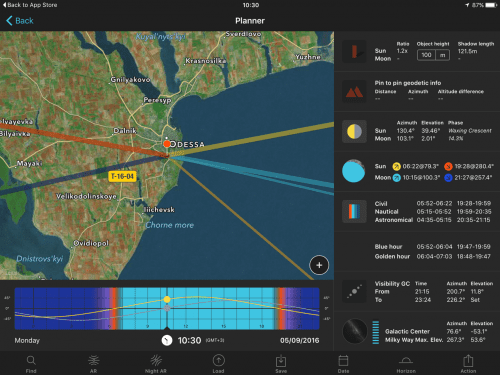 Model Release:
The people photographers amongst you will know just how hard it can be to keep organized using paper-based model release forms. You need a section of your bag for blanks and a section for completed.
You need to find pens and prevent forms from being crushed when returning your equipment. iPad Minis are a great replacement for the old paper model release forms.
There are apps that will organize all your model release forms electronically and allow your subject to sign simply by using their finger on the touch screen.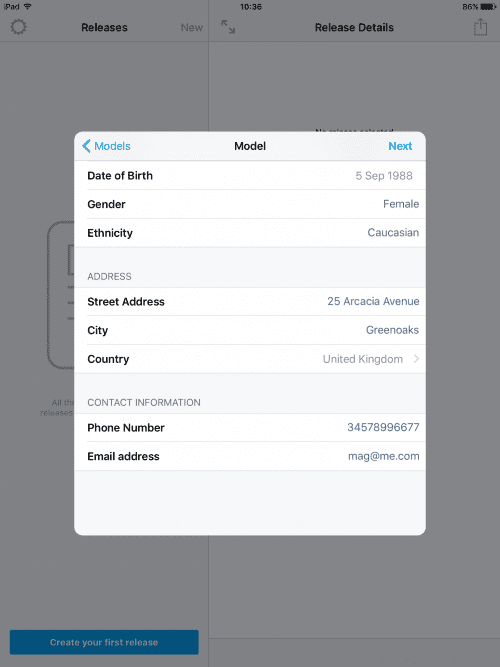 Image Transfer:
Using a Wifi hard drive or adapter, you can transfer images via a card reader to offline storage. This reduces the need to carry a laptop with you when traveling although transfer times can be quite slow and laborious. You can however, use a wifi connected
You can, however, use a wifi connected hard drive and a suitable app to edit images in the field.
Remote Image Management:
Using, for example, Adobe's Lightroom Mobile, you can access images from your main Lightroom catalog, edit them and share them or email them as needed. This is very useful for photographers on the move who need access to their main catalogs.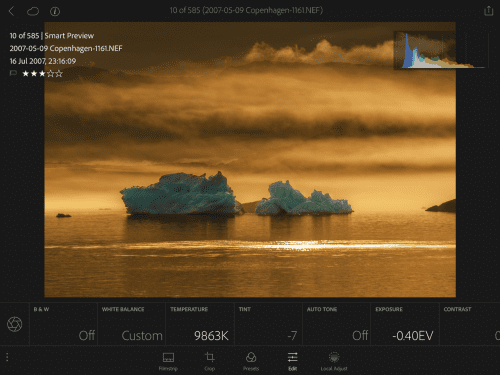 Image Editing:
There are a number of apps that will allow you to edit not only Jpeg files but also RAW. Again Lightroom Mobile is at the forefront of this, the RAW processing being a particularly powerful feature.
A recent update allows editing on native RAW files from a number of different cameras rather than converting to DNG. The iPad's small but very high-resolution screen is ideally suited to quick edits in the field.
Off Camera Monitor:
An increasing number of cameras, particularly mirrorless now have built-in WiFi. This can be used to wirelessly tether the camera to the iPad giving a live view.
From the iPad, you can control such things as exposure, focus point and white balance as well as triggering the shutter. For video creators, the iPad makes an excellent external video monitor.
Presentation Device:
Perhaps the iPad Mini's main strength is as a portable portfolio viewer. Its high resolution, high contrast screen makes images really pop. There are numerous apps that allow you to create a portfolio to present to clients or peers.
Even many online portfolio services have apps that allow you to display images beautifully on your iPad Mini. For some, the 7" screen might feel too small, but for others, the sharpness of it will more than compensate.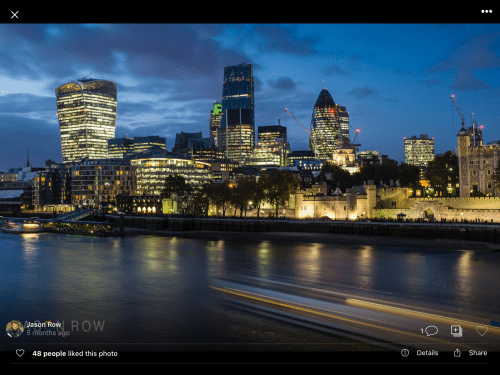 General Administration:
The ability to receive and send emails, make voice and video calls and send out images to clients from such a small package is a definite advantage for professional photographers. It allows us to keep track of our business whilst working away from the studio.
Beyond the various applications that can be found for the iPad 4 Mini, its technical specs make it an ideal tool for photographers both in the field and in studios.
Its screen is high resolution, bright and contrasty. Whilst it will not replace a good calibrated monitor, it is certainly good enough for simple edits on the fly. Its powerful CPU and GPU allow it to cope with the largest of RAW files.
On the downside it's storage size even on the largest models is limited and if you want internet connectivity outside of major towns, you will need to opt for the more expensive WiFI plus Cellular option (3G / 4G).
Perhaps the biggest argument in favour of the iPad 4 Mini for photographers, is its sheer versatility. It has a range of different capabilities that suit photographers in different fields. Compared to the price of photographic equipment it could also be seen as good value.
Lastly, it's worth a mention that Lightroom has some pretty outstanding features and powerful tools. But are your images still not coming out how you want – even after hours in front of the computer screen?
This set of presets (by Presetify) – Pop Pack – will enable you to get the results you're after faster and with a more natural outcome.
Further Resources