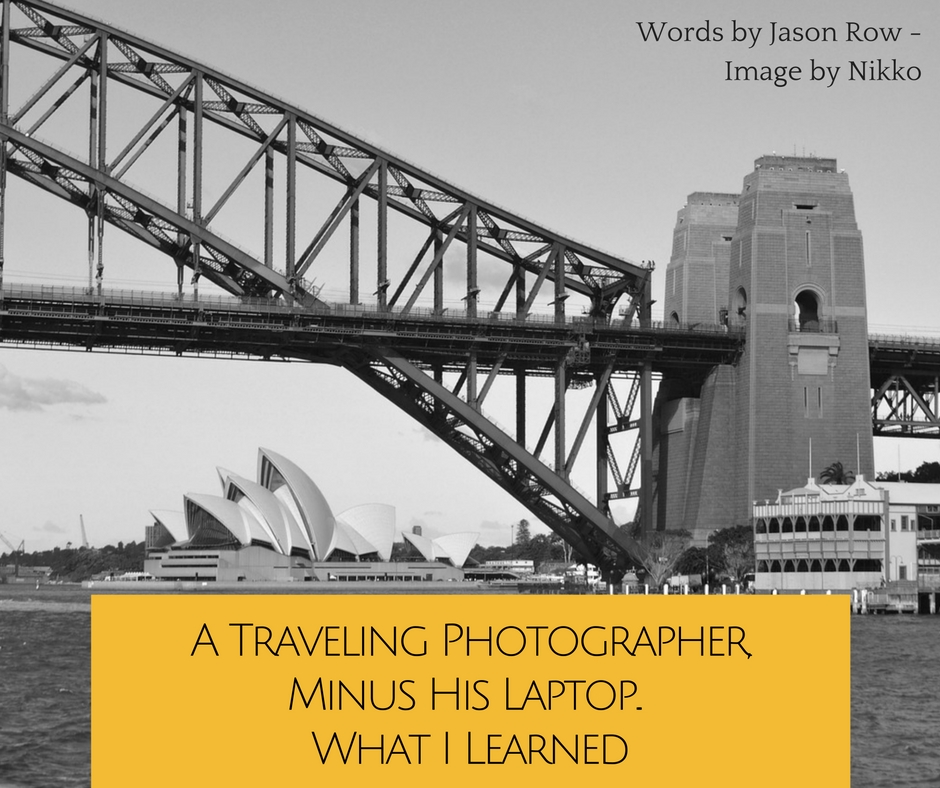 The Traveling Photographer
Recently I wrote an article about traveling without a computer for photographers and film makers. In it, I discussed my forthcoming trip to Prague and Dresden for a 4K video, drone and photography stock shoot.
My end choice of device for the computer-less project was the Kingston Mobilite G2. A wireless hub, card reader and internet modem rolled into one small package.
I am now back from that trip, and would like to share the pros and the cons of traveling without my trusty Macbook Pro.
[url=https://flic.kr/p/5MbNGh][img]https://c1.staticflickr.com/4/3293/3136777592_6420176a4e_z.jpg[/img][/url]
Keeping kit under airline weight limits is challenging. By Steve Jurvetson
The Advantages Of Being Without A Laptop
The primary reason for attempting to go without a computer was weight.
I had recently added a Phantom 3 4K Quadcopter to my photographic inventory. This, with spare batteries, added some significant weight to my kit, amounting to a similar weight to the Macbook.
The bulk of the Phantom also made it borderline when choosing a camera backpack to take as hand luggage. The addition of the Mac would have taken me well over the hand baggage limit.
In this respect, the project was very successful. I used a Kata 207 backpack which is very slightly oversized along the height dimension but fully packed with my mirrorless cameras, lenses, iPad Mini 4 and the Phantom and batteries, it weighed in at 8kg/17.6lbs.
This is exactly on the limit of what Czech Airlines would allow me.
As a traveling photographer, this lightened load made moving around lots, a great deal easier, particularly on trains when sometimes the baggage facilities leave a lot to be desired.
Another pro was that the Mobilite G2 acts as an iPhone charger negating the need for me to bring chargers for both iPad and iPhone, another minor weight saving.
In one hotel I stayed, the internet in the room was provided solely by an ethernet cable, again the Mobilite G2 came to the rescue of the wifi-only iPad Mini, by becoming a wifi hotspot for the ethernet connection. Saved!
[url=https://flic.kr/p/BJx5t7][img]https://c5.staticflickr.com/6/5760/23453843212_98d9c808e8_z.jpg[/img][/url]
The Phantom Quadcopter and batteries were a similar weight to the laptop. By Marco Verch
The Disadvantages Of Being Without My Laptop Companion
The trip was not without some major issues. The first was the reliability of the apps. I used Kingston's own Mobilite app and a third party app called FileBrowser. Both had tendencies to crash whilst transferring to my hard drives.
The first time this happened, I reopened the Kingston app and took a cursory glance at what had been transferred. It seems all clips and images had been copied from the SD card to the hard drive.
Later, however, having formatted the SD card, I found out that whilst the Kingston app was showing just the filenames It had not actually copied a number of the files across. As this was part of a 60-minute time-lapse sequence it rendered it unusable.
Another major issue is transfer speed. As I was shooting a lot of 4K video, the transfers speeds were very very slow. It would take hours to transfer a 64GB card over to the hard drive. This seemed to be the case using either of the apps.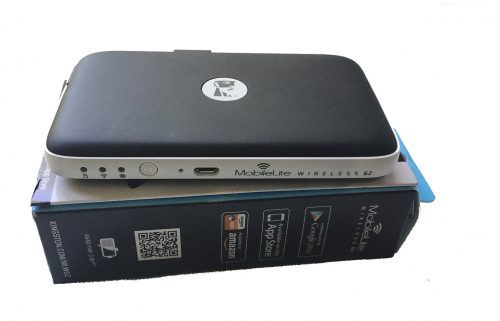 The long transfer times lead to another issue, battery life. Whilst the G2 can play videos for about 12 hours on one charge, it's battery life is considerably shorter when transferring.
As a traveling photographer, many of you that travel will know that these days many hotels try to be environmentally friendly. One way they do this is by making your entry keycard an activator for the electricity in the room. When you leave, you must take your card, and this switches the electricity off.
If you are doing a large file transfer with the G2, almost every time the battery would run down before I returned. This meant I had to recheck what had uploaded or not and continue the transfer process when I returned.
The other thing that is a big factor, is not being able to see the all the files once they are loaded. The G2 will show Jpegs but not RAW files. It will also show .mov and .mp4 files but because my clips were 4K and the transfer speeds so slow, it was impossible to actually playback the clips in real-time on the iPad to check them.
This was much more frustrating than I had anticipated.
Summary Of A Traveling Photographer
To conclude, I would say my experiment of being a traveling photographer without a computer was not a huge success. There is no doubt the technology is there and it works, but at the moment it is clunky, unreliable and at the mercy of the power supply.
I think we will reach a point where we can travel as photographers using just tablets but for the moment, my future trips will be with a computer. As per suggestions over my previous article, I may well look at a Macbook Air as my travel computer.
When you're back from your travels, you'll want to likely do the bulk of your post processing and what better video course than this by the team at Photzy "Understanding Post Processing".
Further Resources