Generally speaking, live music photography is one of the easiest genres to experiment with as a photographer. You have the stage lights at your aid, musicians running around, and people dancing all over. Now, all you have to do is… CLICK!
However, to stand out and fully capture all the little things that are going on in a live venue during the performance, you will need to respect and connect with your subjects. I am going to share with you some of my humble tips and tricks from two perspectives – a performer who has graced the stages for a decade and a music photographer after.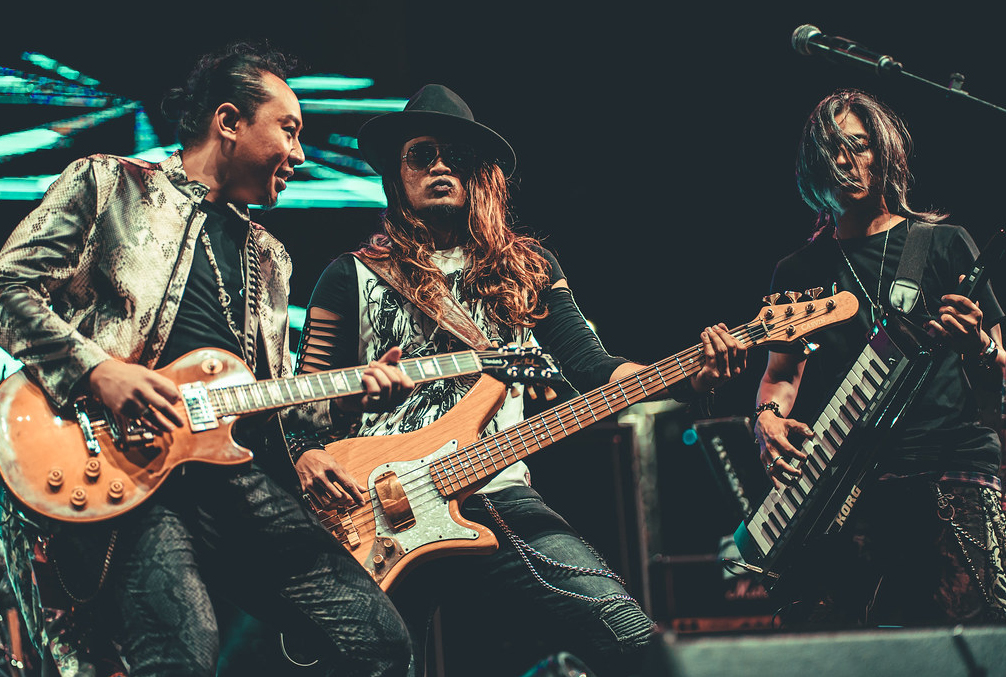 The Research
If I am hired as the band's official photographer, I will watch their interviews, read about their bio, listen to their music, take a look at their individual social media pages, their daily lives with families and friends, etc. In order to capture all the important details during a performance, you will need to connect with your subjects. You need to establish who the quieter members are, who runs around the stage like a headless chicken, who tends to get nervous whenever it is time for a guitar solo, etc.
The first few things that I would do is to find out more about the setlist they are going to play on that day. This allows me to understand their individual roles and prepare myself beforehand. For example, what will the rest of the guys be doing during a guitarist's solo or where will the guys be looking at during a drum solo?
Next, I will turn up for their soundcheck or practice sessions before the show to get to know them more – how they are as individuals and how they are as a band. Since I have already done my research on the members, I can now advise the quieter ones to move around more or look up and smile during a guitar solo, etc. At the end of the day, it is entirely up to you to earn the musician's trust – everyone will start to loosen up and you will create a masterpiece for them. Trust me, I've been there.
Lastly, please respect the band and ask for their permission to share the stage. Some musicians will allow you to run around with them while others will only allow you to be on the side of the stage. This is when you need to plan your shots and equipment carefully.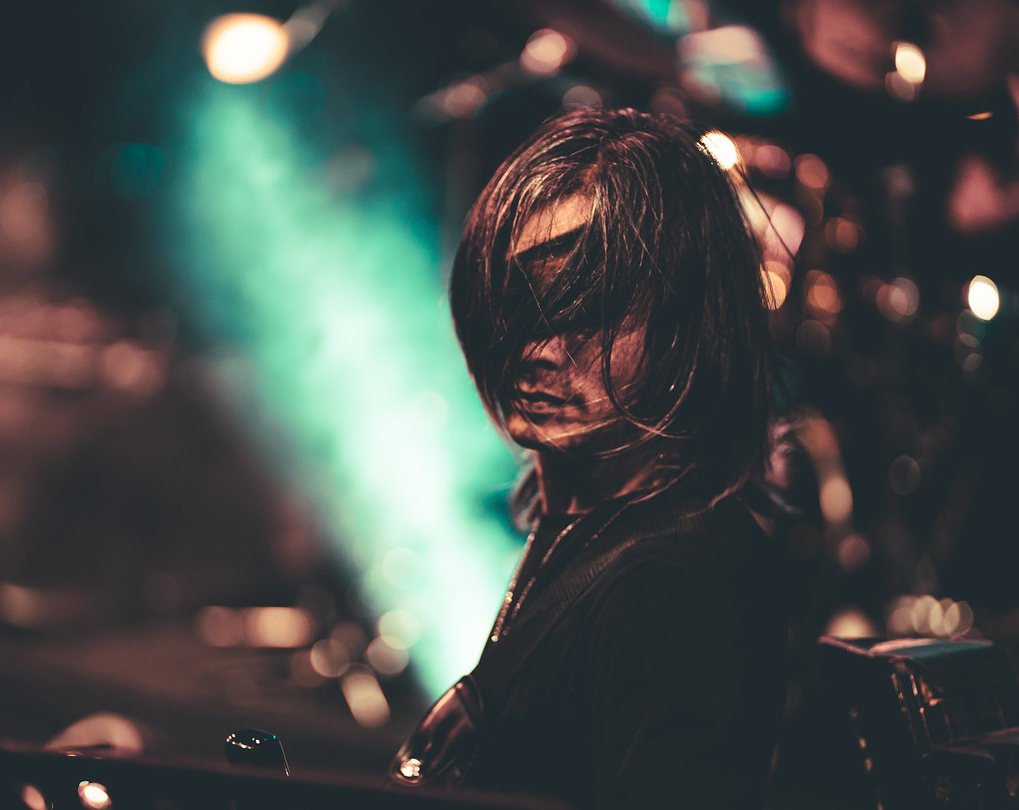 The Distance
Throughout my journey as a music photographer, I have only used short prime lenses during said events. I strongly believe that fixed lenses force you to move away from your comfort zone and help you to connect with your subjects in a more up-close-and-personal environment.
Here's an example:
A zoom lens allows you to sneak a picture from afar which is good for capturing candid moments. However, most of your shots will be repetitive, there's only so much you can capture from afar. For instance, if you are tasked to shoot a female DJ in action, she will most likely be stuck behind the console. Her movements are limited and in most cases, she will be raising her hands to entice the crowd or mashing on the buttons of her console. If you look at this from afar, it's pretty much repetitive. A prime lens will force you to move around and connect with your subject. If you are using a 35mm prime lens, you have to be close to your subject which in turn, allows you to capture all the little things that are going on during the show.
Now, while the DJ is raising her hands to entice the crowd, you can capture her facial expressions, the flow of her hair while she bounces up and down, what is actually going down behind the console, and even some cheeky shots of her looking at the camera. People react differently when they notice a camera nearby. However, this motion will only be in play after the band or musician allows you to roam around freely on their stage.
The Technique
I think most photographers will rely heavily on their camera's internal light meter. However, if you properly expose your pictures according to the light meter, you will definitely get good pictures but you will also ruin the overall ambiance of the show. For example, some musicians prefer darker settings, some would prefer having only one floodlight, etc. The best thing to do in situations like these is to go against the rules and let the stage lights work their magic.
My camera settings are pretty straightforward. I will shoot in f/1.4, a shutter speed of 200-400 depending on their movements and I will try my best to not exceed 1000 ISO. Once you've established the mood of the pictures you want, everything else will fall in place smoothly.
The Perspectives
The best way to approach a live event like a music photographer is to not be a music photographer. Yup, I've said it. My guitar teacher once taught me this. If you want to work on your strumming rhythm, learn from a drummer instead. If you want to work on your melody lines, learn from a flutist instead. The thing about viewing your work of art from another perspective is that it gives you a fresh start. Many times we are too banged up over what we are tasked to do and we tend to forget about the other aspects of it.
If you approach a live music event as a photographer, you will be focused on the band. But, if you approach a live music event as an audience, you will not only be focused on the band but, your friends, that hot dog stand, the crowd, your phone, etc. If you approach a live music event as a sound engineer, what will you see? If you approach a live music event as a passerby, what will you see?
The most important aspect of photography is to not be a photographer.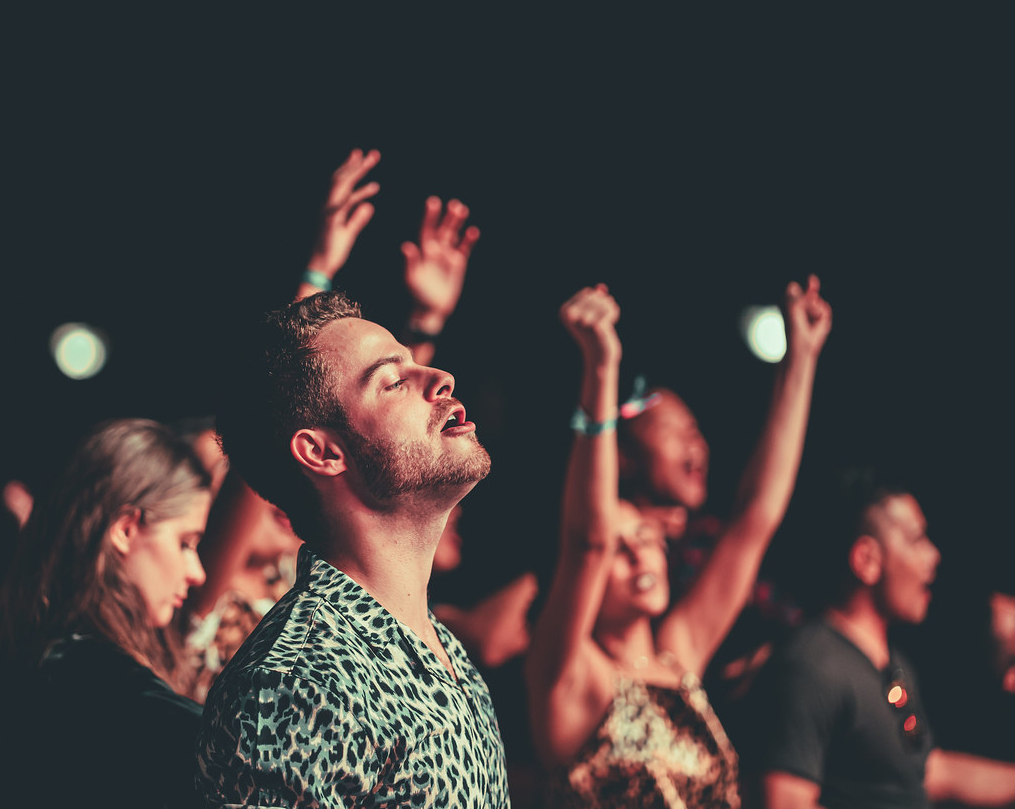 Further Reading: