Qualcomm has bold plans for the future of drones and many of them are embodied in its latest product, the Flight RB5 5G Platform.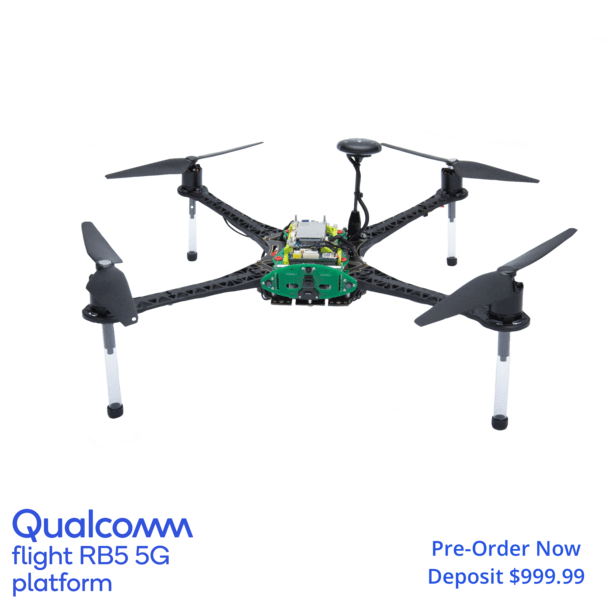 Envisioned as a drone platform that will enable everything from site mapping to emergency response to science and research, the AI-powered Flight RB5 5G Platform is open-ended in terms of possibilities.
And with 8K video via Spectra 480 ISP or 4K HDR video as well as 200 MP photographs, the possibilities are looking pretty good. The price at $USD 4,000 is a bit of a horse pill to swallow, however.
Coming fresh off of their work with NASA on the Mars Ingenuity drone, DPReview says that Qualcomm introduced developer kits alongside the announcement of the new drone system. This is the company's first commercial drone platform and will utilize 5G as well as artificial intelligence, the website notes, and draws its power from the company's QRB5165 processor.
From one of the pages announcing the Flight RB5 5G Drone system:
"The technology packed onto the Qualcomm Flight RB5 5G Platform is purpose-built for autonomous drones, giving developers an easy-to-use platform to create premium drones right out of the box. With high computing and ultra-low power consumption and advanced technologies like artificial intelligence (AI), machine learning (ML) and Visual Inertial Odometry (VIO) the Qualcomm Flight RB5 5G drone reference design supports longer flight time and runs more applications simultaneously."
This sort of sounds like that augmented reality stuff we told you about a long while back. Whether drones and AR will fuse together along shared lines is a whole other concept entirely but it's interesting to imagine a more immersive drone piloting experience – especially after we saw the company's results on Mars.
Be sure to check out some of our other photography news on Light Stalking at this link right here.
[DPReview]