Great photography is about capturing stories and creating memories and the same is associated with sports photography, where the photographer freezes important moments. In this process, they need to capture the action at the right time, the emotions involved, and the mood in the location so they will be cherished forever.
Sports photography is not so easy to master, and the photographer needs to have a good understanding of the sport they will be capturing and also an idea about the participants' techniques in sports, so important moments are not missed. Sports photography is also a great way to improve one's creative and technical skills as a photographer and it is a great way to learn some techniques by checking out the work of great photographers.
Here Are 30 Amazing Sports Photographers To Follow!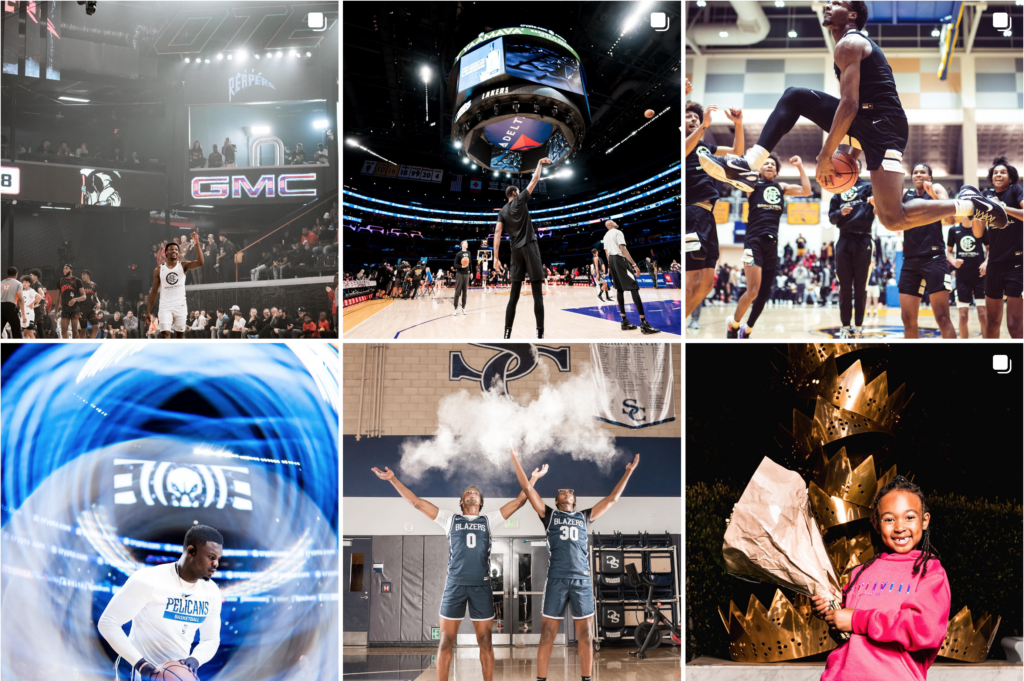 Cameron Look is a basketball photographer who constantly continues to push the boundaries of sports photography. He is one of the youngest and top photographers in basketball photography and has worked really hard to be the best in this field.
Tristan Shu is an adventure photographer who captures a variety of photography, including outdoor sports. He works with various brands like Adidas, Honda, Decathlon, Redbull, etc., and his work has been published in popular magazines like National Geographic, The Times, etc.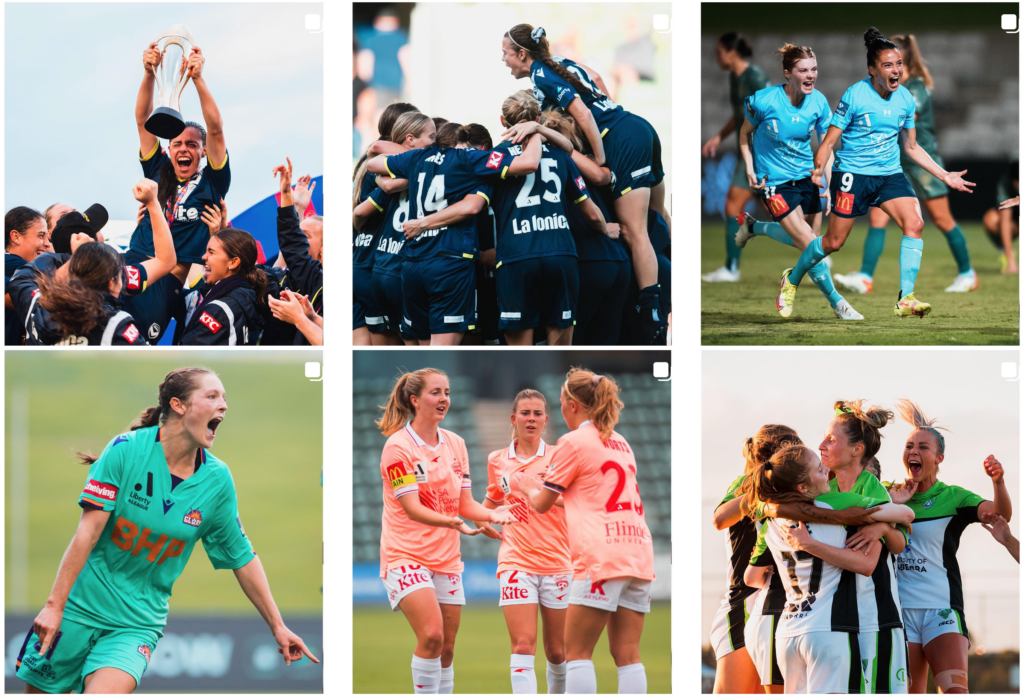 Ann Odong is a passionate sports photographer who mostly photographs Australian women's football. She is very famous for capturing the best moments of goals being scored and the team supporting each other.
Zak Noyle is a sports photographer who specializes in surf photography. His photography portrays the beauty of large waves, the courageous surfers, and his photos are captured from a unique perspective.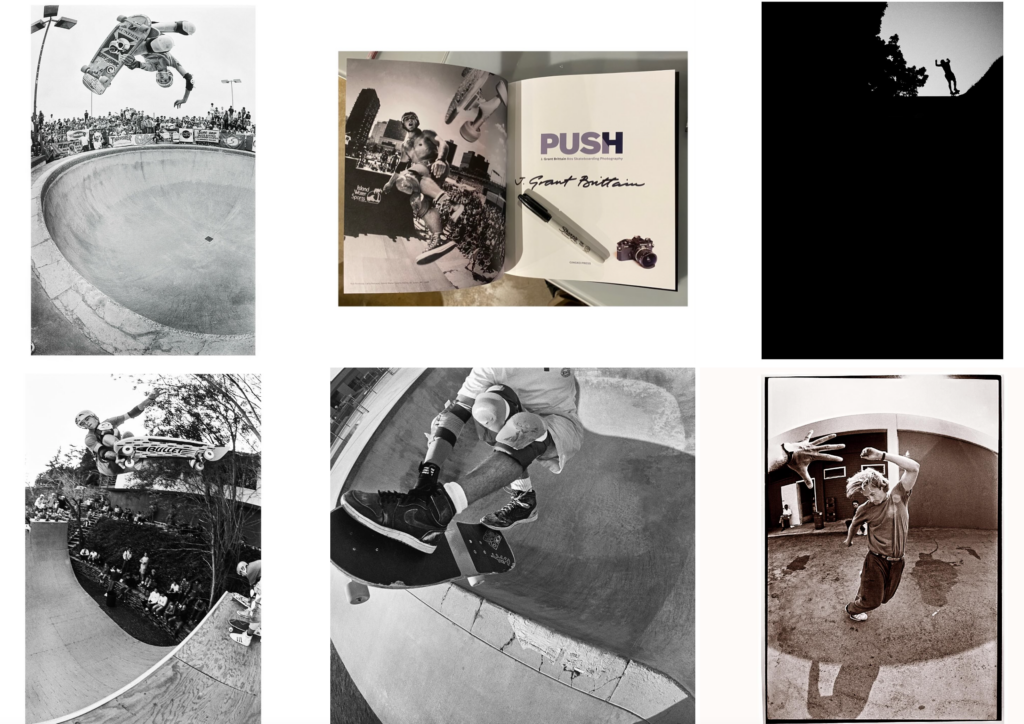 Grant Brittain has been a skate photographer since 1979 and has captured many skate photographs where the participant's energy is candidly captured. He is not afraid to get close to his subject and uses a wide angle to capture unique shots.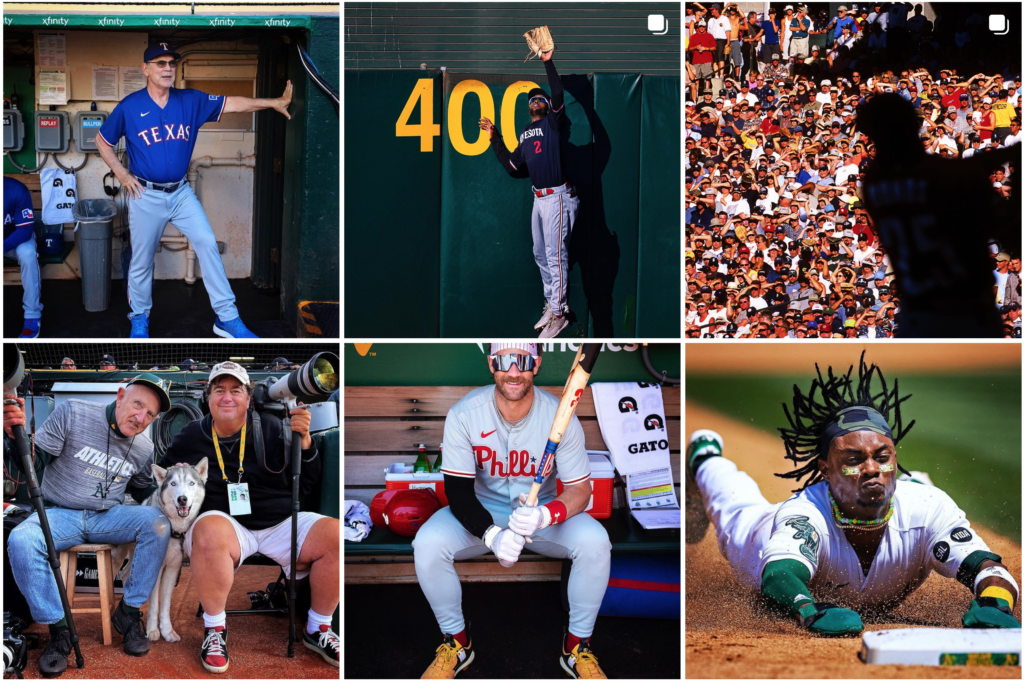 Brad Mangin is a sports photographer who is passionate about baseball. He has been hired by many huge companies, and his pictures have been published in well-renowned sports magazines.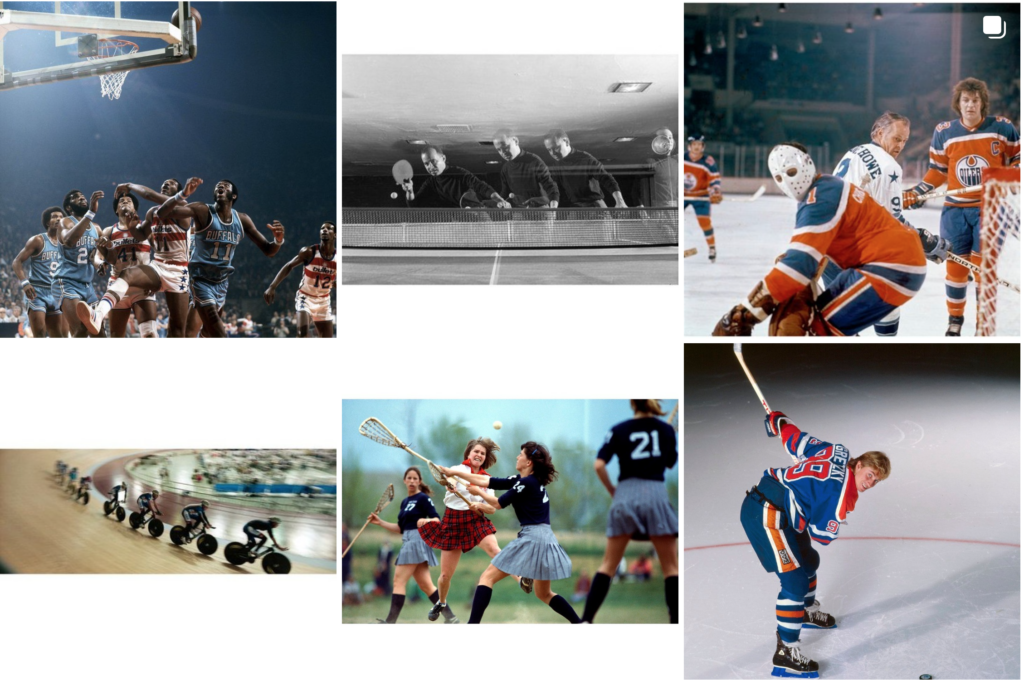 Neil Leifer is a sports photographer, filmmaker and has worked for Sports Illustrated, Time, etc. He also received the prestigious Lucie Award for his Achievement in Sports Photography. A huge number of his photos have been on the cover images of Sports Illustrated and TIME Magazine.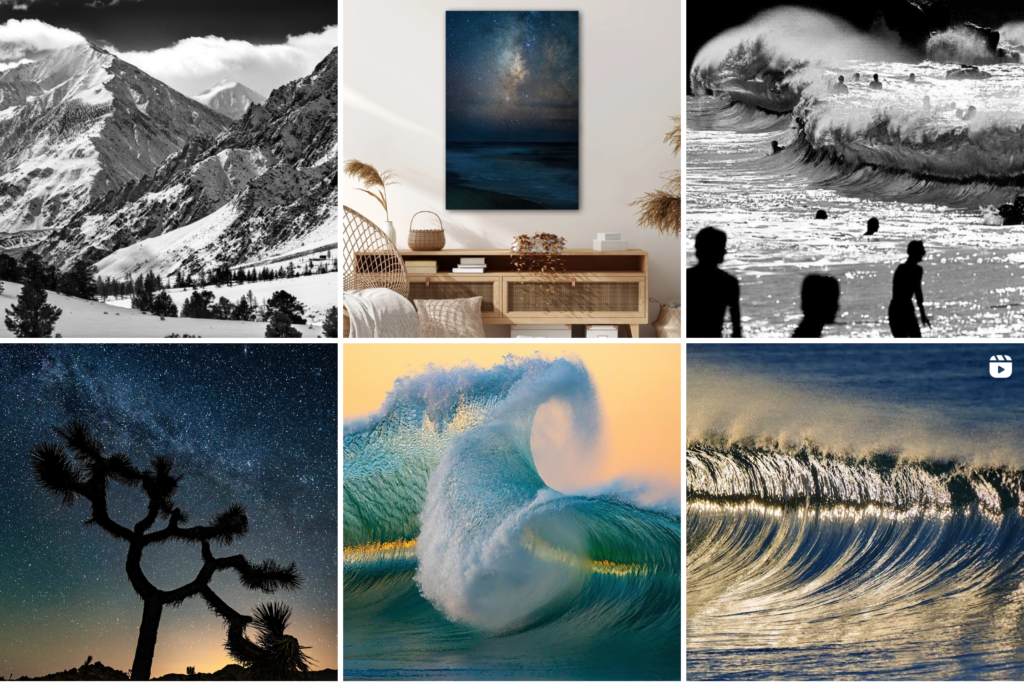 Aaron Chang is another famous surf photographer who uses ultra-wide angle lenses when capturing surfers in big waves. He was also a senior photographer for Surfing Magazine and his work has been featured in many sports magazines.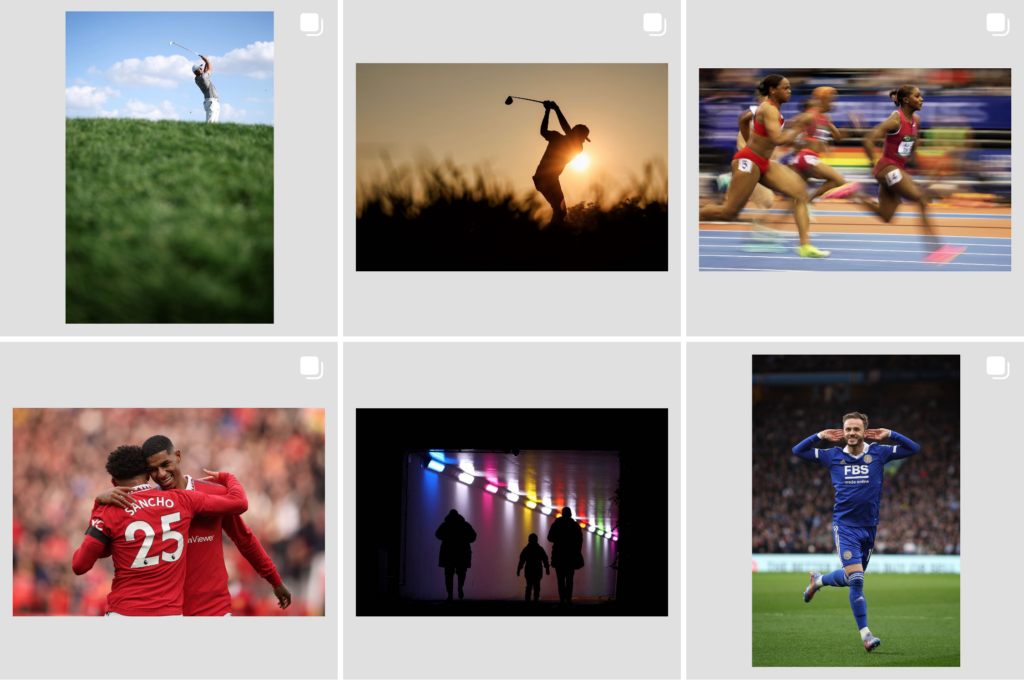 Richard Heathcote is one of the best sports photographers in the UK and has won many awards for his sports photography work. Heathcote photographs a range of sports including football, rugby, golf and other championship games.
Tom Jenkins is an award-winning sports photographer who covers sports and events worldwide. He has won many awards, and his work has been published in various famous newspapers and magazines.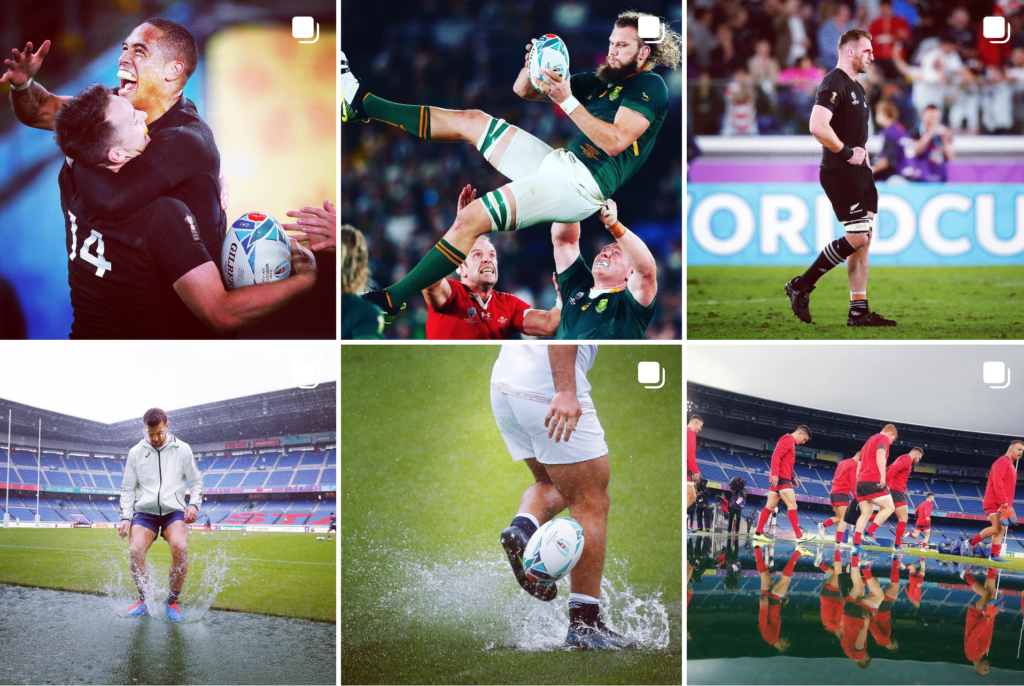 Lynne Cameron is a sports photographer working as the official photographer for England's national women's football team. She has earned various recognitions and awards for her works and has also been the official photographer for the Rangers football club and the Scottish Rugby Union.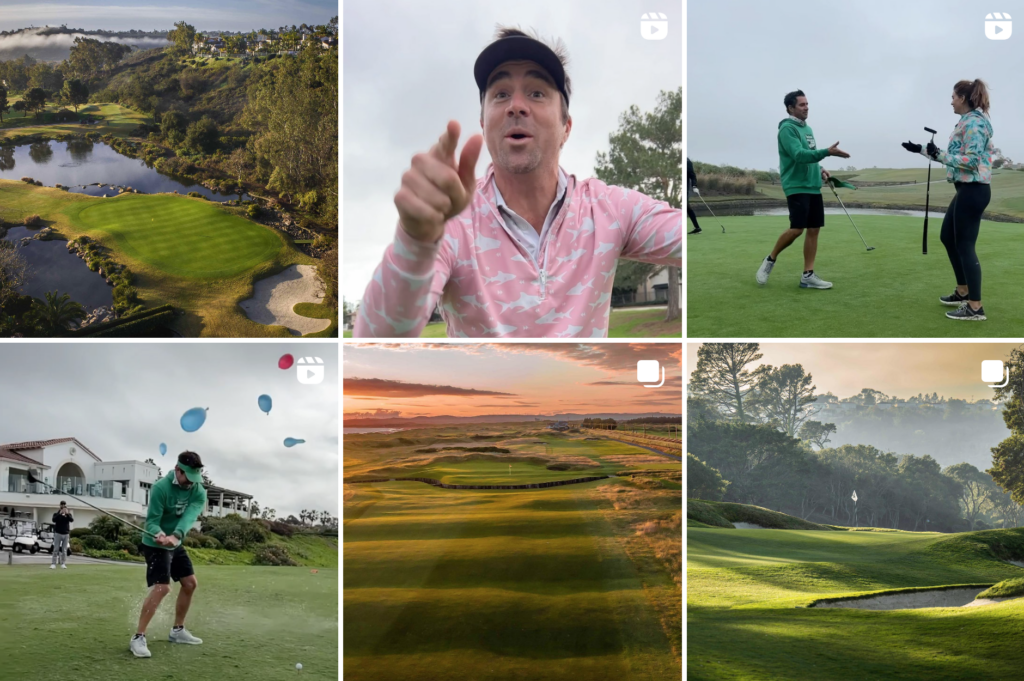 Patrick Koenig is a golf photographer passionate about the sport and loves to capture people, places, and moments through golf. He has captured some of the most famous golf courses worldwide and has been featured in GOLF, Golf Digest, The Golfer's Journal, and various other publications.
Sterling Lorence is an award-winning commercial sports photographer for action sports, and his most favourite sport is mountain biking. He photographs the sportspeople and the landscapes around them using dramatic lighting and compelling compositions. He has worked with top brands and athletes around the world and has been featured in various magazines.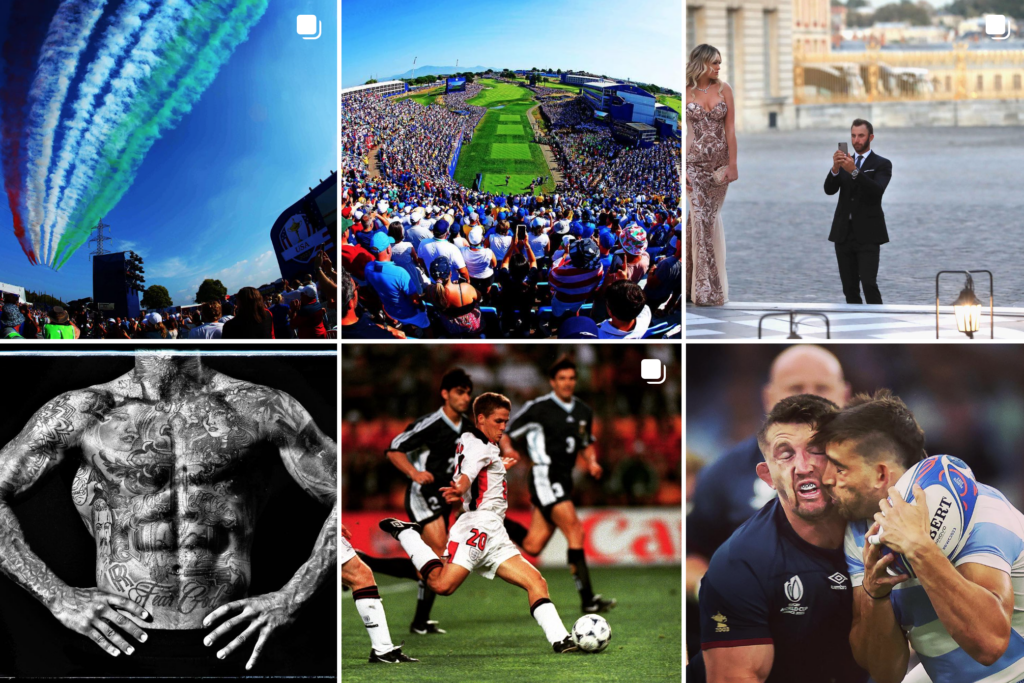 Marc Aspland photographs various sports like football, tennis, swimming, etc., and has photographed sporting events like Summer and Winter Olympics and FIFA world cup. He has also won the sports photographer of the year award a few times and is the chief sports photographer for The Times.
Krystle Wright is an adventure sports photographer and film director who travels the world photographing mountain climbers. Her work has been featured in National Geographic, Amazon, Patagonia, Garmin, Red Bull, etc.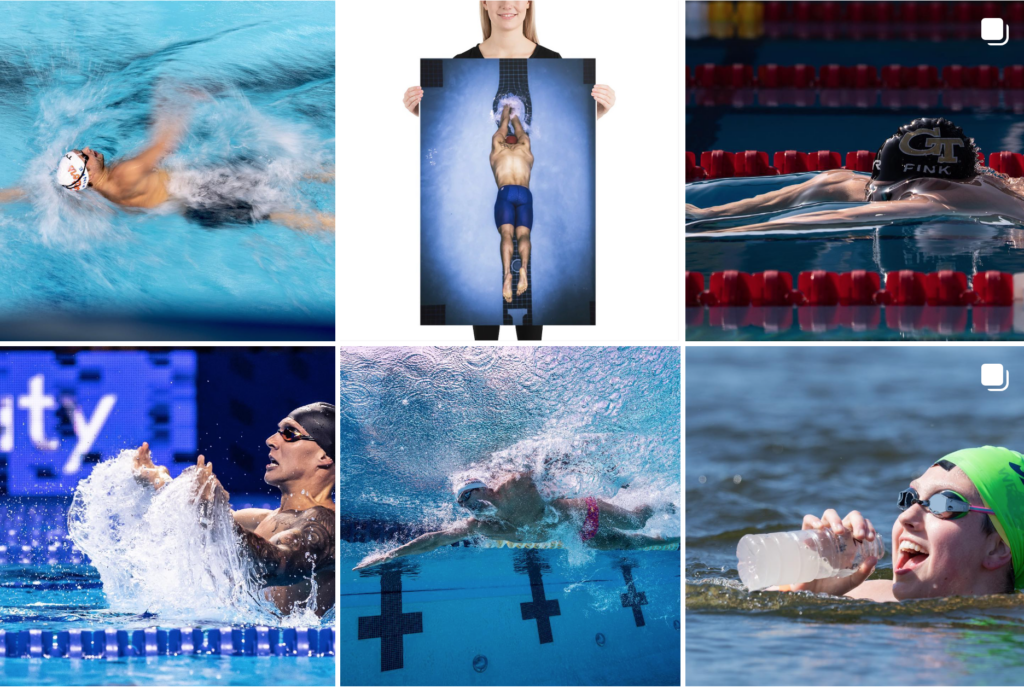 Mike Lewis is a famous underwater photographer who is known for swimming sports, capturing photos of swimmers and divers who participate in local and global competitions. His work has been featured in universities, swimming magazines and websites, swimwear brands, etc.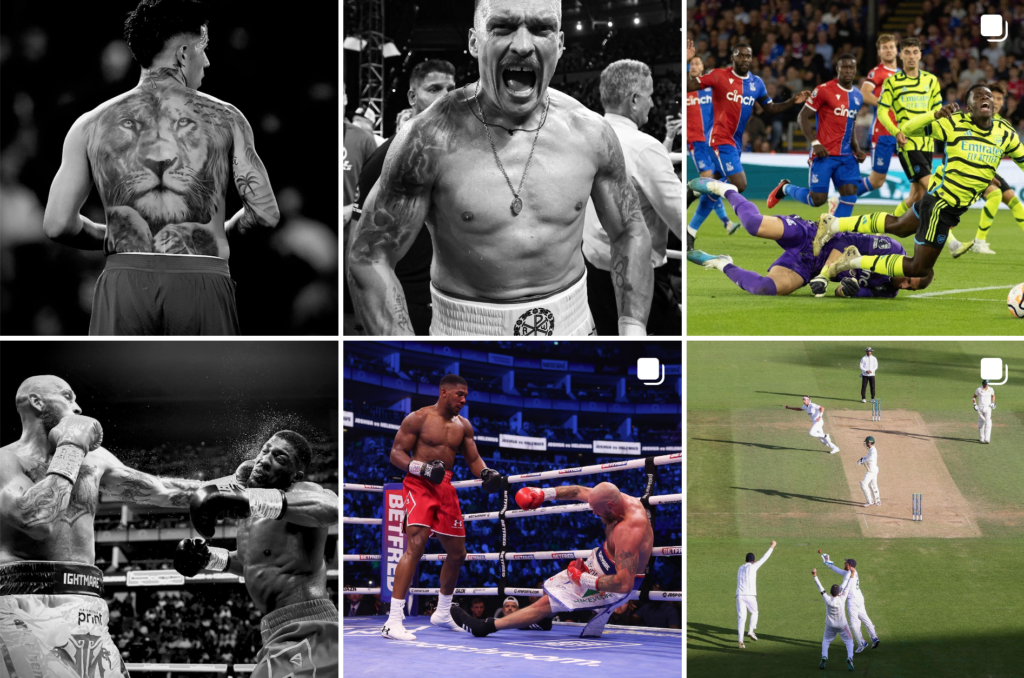 Richard Pelham is an award-winning sports photographer for The Sun and has many decades of experience photographing famous sportspeople in the field and studio. He has also won the sports photographer of the year award multiple times.
Atiba Jefferson is an action sports photographer who specializes in photographing skateboard sports but also photographs basketball. He is very good at capturing the talents and personalities of the skateboarders and also has experience photographing skateboarding at the Olympics. He works for clients like NBA, Nike, etc.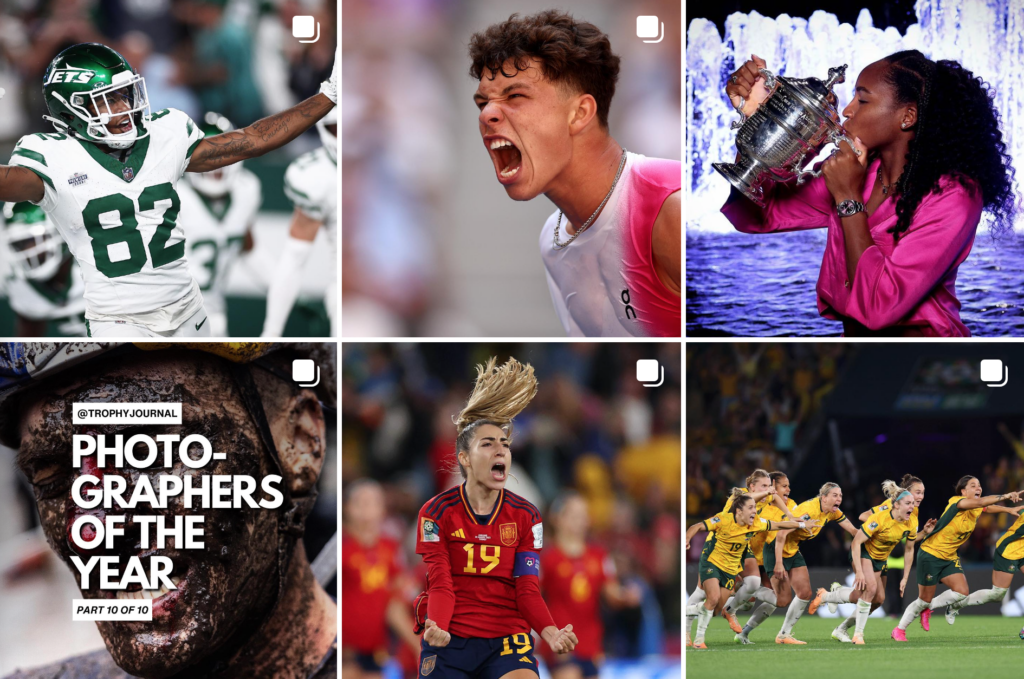 Elsa Garrison has worked in the sports photography field since 1998 and has photographed huge events like the Summer and Winter Olympics, US Open, NBA, FIFA World Cup, NCAA, etc. Her work has been published in TIME, Sports Illustrated, ESPN Magazine and many more.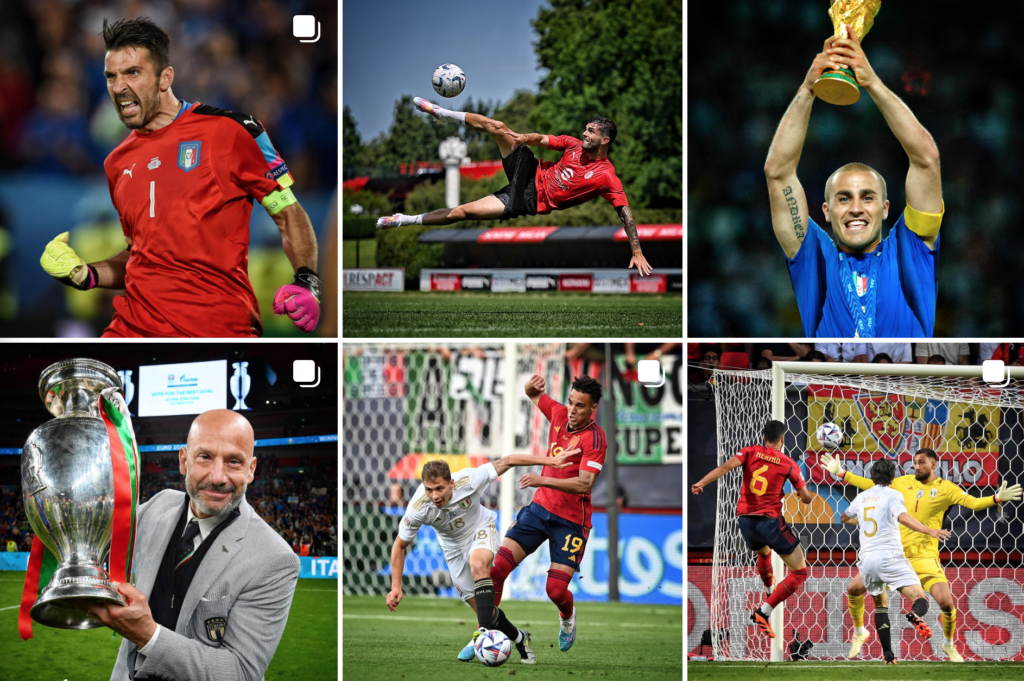 Claudio Villa is a famous football photographer and was the official photographer for the Italian national football team in Euro 2020 campaign. He is very good at capturing the personalities of the players and captures inspiring stories in the field.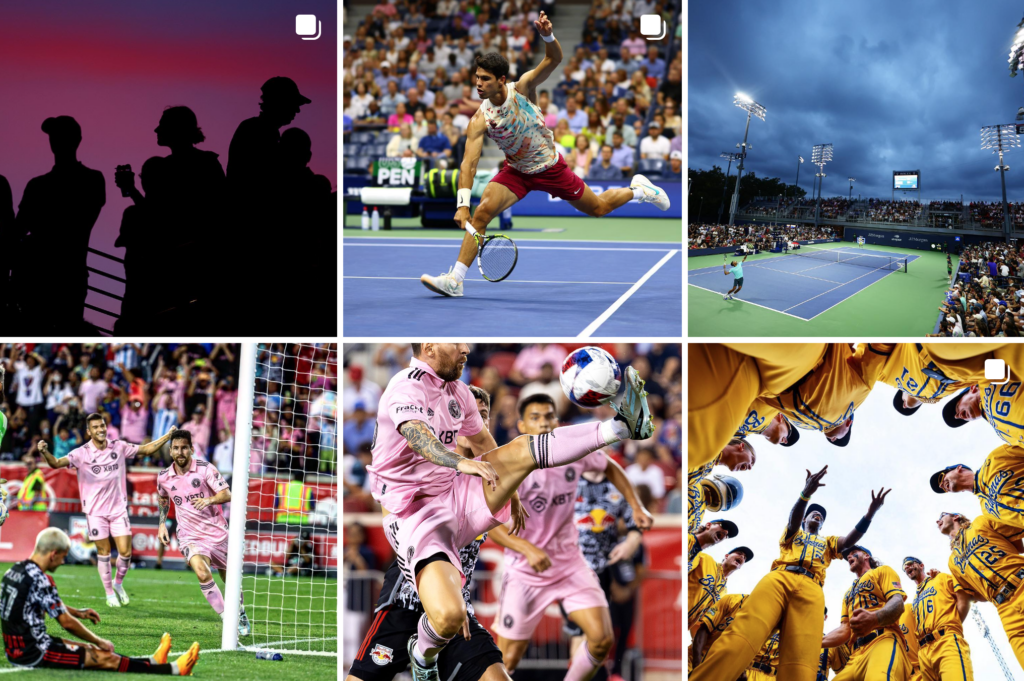 Al Bello was the chief sports photographer in North America and is now a special sports correspondent working on sports photo and video projects. He has covered 14 Olympic games and also enjoys shooting portraits of sports people. Al has also won many awards for his works in sports photography and earned the sport photographer of the year award a few times.
Mark Rebilas ia a professional freelance sports photographer who regularly contributes to ESPN The Magazine and his images get featured and published in famous magazines and newspapers like Sports Illustrated, The Los Angeles Times and many others. He is famous for shooting extreme action sports, besides football, basketball and boxing.
Patrick Smith is one of the most famous sports photographers and covers all kinds of sports photography worldwide. His images are used by leading sports newspapers, magazines, websites, brands, etc., and he has won numerous awards for his work in sports and other photography.
Lucas Gilman is an adventure sports photographer and filmmaker who captures a wide range of adventure sports. He also covers international events like Tour de France, ESPN X-Games, NFL Playoffs, etc and collaborates with sports and other magazines where his works get featured and published.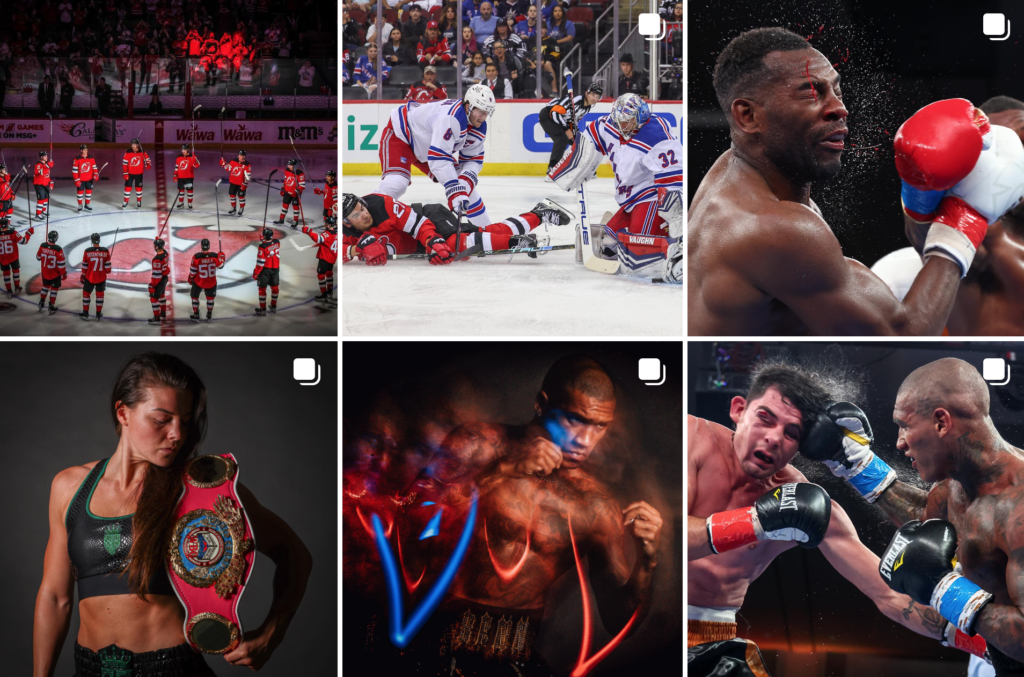 Ed Mulholland is a freelance sports photographer who specialises in shooting boxing, hockey, football, etc. His work has been published in various magazines, newspapers like ESPN, Ring Magazine, Boxing Digest, and he is also a contract photographer for HBO and ESPN.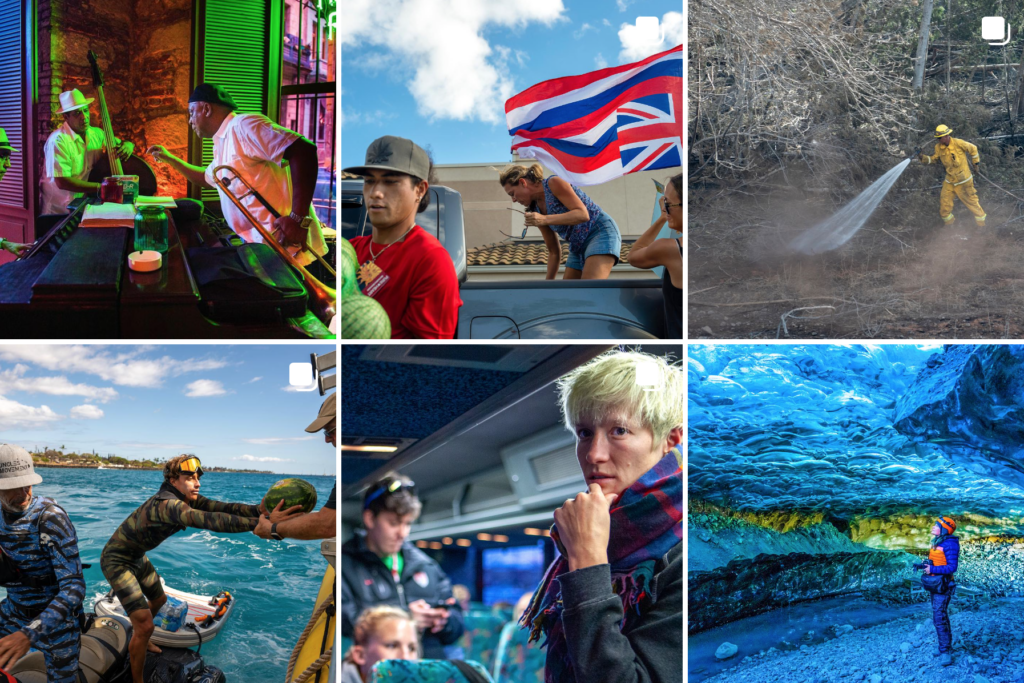 Deanne Maurice is an award-winning sports photographer and photojournalist who is very famous for a variety of photography works relating to humans and the environment, including sports. She shoots for some of the most iconic brands in the world and is also the co-founder of Think Tank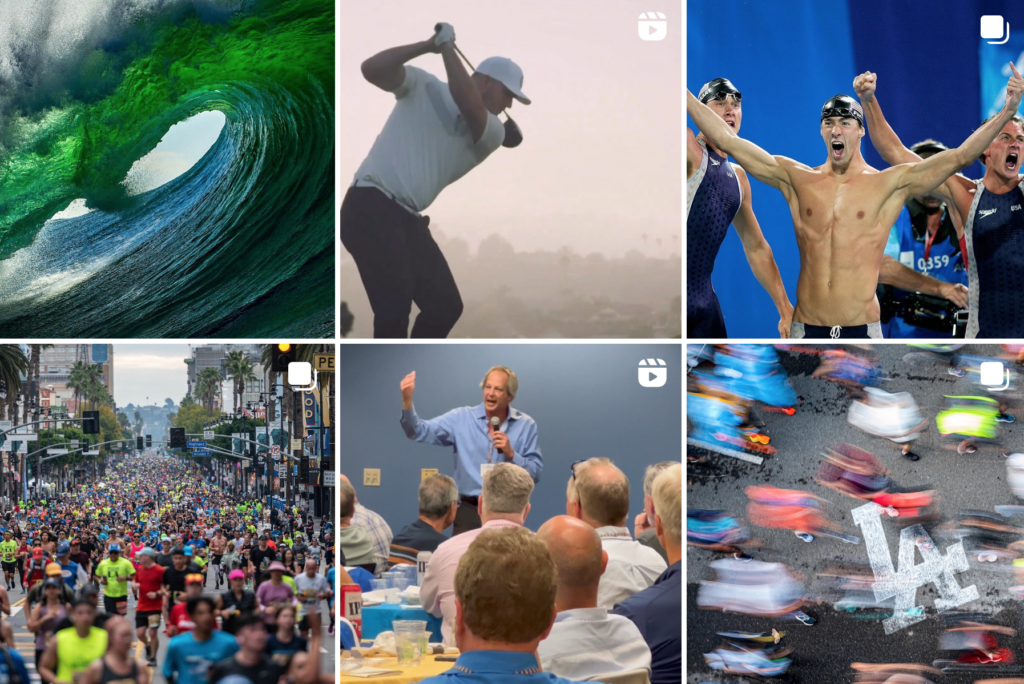 Donald Miralle is a sports and adventure photographer and a photojournalist who has won over 50 awards for his work in Olympics and sports. His unique approach in capturing the moments has attracted top commercial and editorial clients. He has covered many Olympic games, super bowls, Golf Majors and also serves as the Head swimming coach for the La Costa Canyon High School.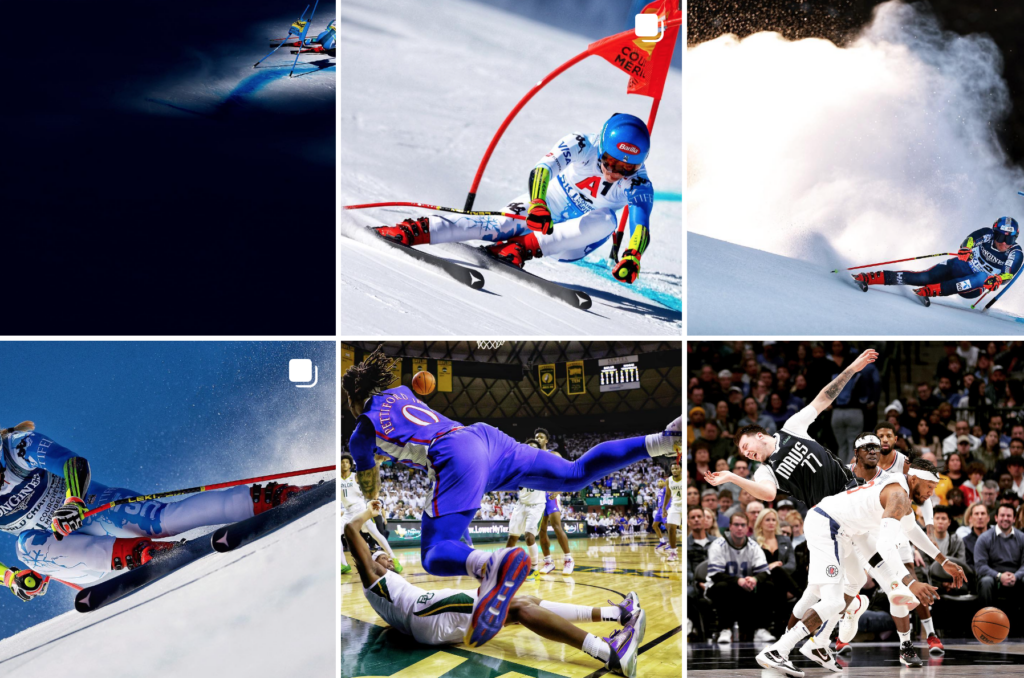 Tom Pennington is an all-round sports photographer who shoots a variety of sporting events around the world. His favourite sports are skiing and boxing and some of his most iconic images are from the pool at the Tokyo Olympics.
Michael Willson is a sports photographer and the chief photographer for the Australian Football League who is famous for photographing the best actions and emotions in the field. He has won a few awards and was also the official photographer of the Australian team at the 2018 Gold Coast Commonwealth games.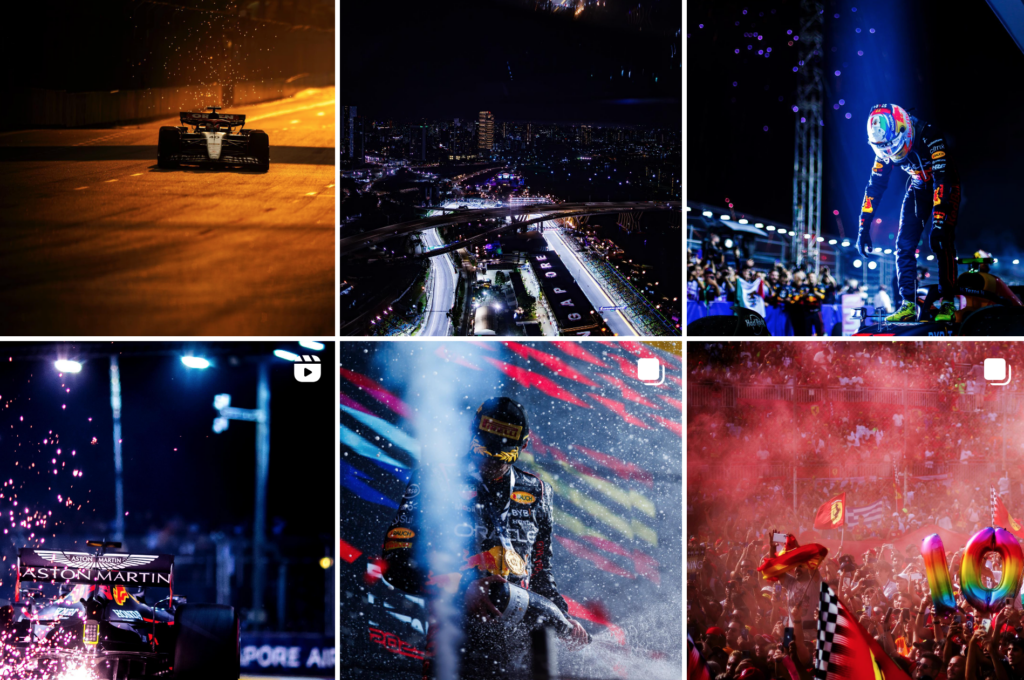 Vladimir Rys is a sports and commercial photographer who specializes in photographing Formula One, football, swimming, winter sports, boxing, etc., where he travels the world photographing these events. His style has won him many awards because of the unique perspectives and emotional impact that he captures in his photos.
Further Resources