Week after week we state that "photography has the power of lightening up our daily lives"; and what a wonderful way of kick-starting our frantic routines by diving into some beautiful images in the comfort of our seats!
Here is our weekly wrap-up – where you'll find finely curated photos from the general chit chat blended with some creative shots from Tersha's 639th challenge on Monochrome Textures! And as you might have guessed by now, some worth-seeing shots from the Feedback Forum as well!
Photo Of The Week – April 24th, 2023
The POTW this time goes to Robert @robertapple for his monochromatic photo of a Winter landscape. The monochromatic treatment suits the atmosphere so well and portrays the season.

Also appreciating the frosty details in the foreground and just the right details in the shadow areas.

Congratulations Robert! 🙂
What Are Our Members Up To?
Pour some coffee or tea and enjoy our cherry-picked Monochrome selection for this week!
A message which couldn't be read enough. "Couple from a new small series i am currently doing on the stickers you see on the city walls 🙂"
Great textures on this elegant bird!
Interesting approach towards a rather usual subject indeed, the complex structure of the feathers gets a clear view thanks to optics and light.
A glorious example of how rich abstract images can be… Vivid texture and mysterious patterns catching our eyes!
Nope, this is not made out of polished wires of stainless steel… This is the real thing through the eyes only a master of light can see! 🕷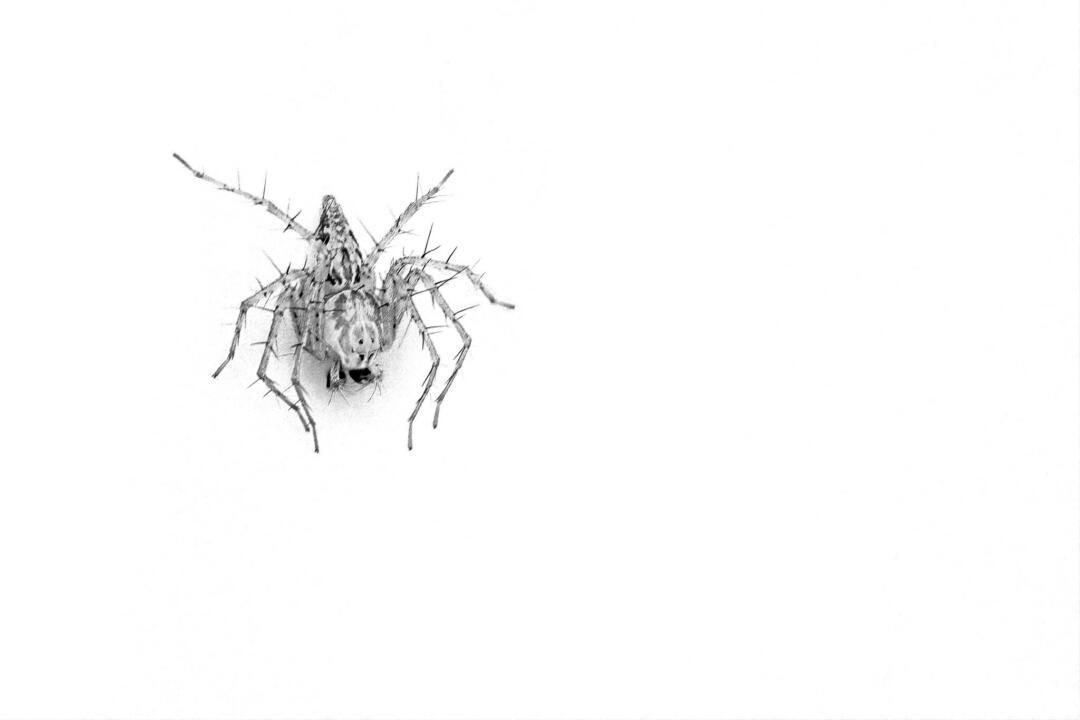 Hauntingly interesting! 👻
"Contours and Textures of an elephant bull."
Welcoming, just as arms wide open up to the sky 🎶
When in need of something different, we can always rely on looking down! 🍃🍂
Great capture! Absolutely creative and minimal too!
One simply can't have enough of still-life findings like this! Beautiful texture and tonality as well.
"Inspired by Charmaine who does some excellent African wildlife photography."
Nice action shot!
Without a question, this has to be one of the most interesting shots ever posted in any of our forums this year so far! As said by Rose Marie, "the reflection in the water gives the image a spiritual feel. Very beautiful."
Groovy 🍄
What You Shouldn't be Missing from the Light Stalking Community
Dave got off the beaten path on their drive to the coast yesterday. The usual 45 minute trip took four hours. They crossed this river 4 or 5 times but stopped once on a bridge to take this shot out the car window:
ElinL shared a gorgeous shot from the first day of summer according to the old Nordic calendar. In Iceland it is a holiday and celebrated in various ways with games and parades, usually in freezing temperatures.
Oh, and Rob asked if any of us has already tried the new Lightroom Denoise tool available in version 12.3. If you have any experience with this, please share your insights with us!
The Mobile Monday Challenge is open for sharing some shots! And if you want to see more shots, take a look at the Members Picks, a place where our community shares their favourite photographs from our forums every week.
We'd Love To Hear Your Thoughts
Also, our Feedback Forum got some nice pictures and is clear that some of you have started building a solid photography style. This is the right place for all those people that want to grow fast as photographers.
Here, you'll get your work critiqued by plenty of well-intended people, but you'll also have the chance of critiquing your peers. We truly believe in the power of criticism and feedback. Here are some of the most interesting shots shared during the last week:
The Shark Tank is a great place to learn and to discuss, so please read the instructions in order to get a better critique experience. Share your comments, opinions and doubts on any or all of the images above. We also will be delighted to see some of your own images. Don't be shy, critiques are given to photographs and not photographers.
Also, don't forget to participate in our 640th challenge on Monochrome Edits!