Boudoir photography sessions have become extremely popular in the last ten years, along with maternity photo sessions. The reason behind this is possibly the fact that modern women are getting more and more confident about their bodies, no matter their shape and size. There are so many women of all ages and backgrounds who are not professionally modeling but are still looking for classy yet sensual portraits.
The primary goal of boudoir photo shoot is rather simple – to make a woman feel desirable. These images make the perfect gift for her partner as well and this is why boudoir sessions are often included in engagement or wedding photo shoots.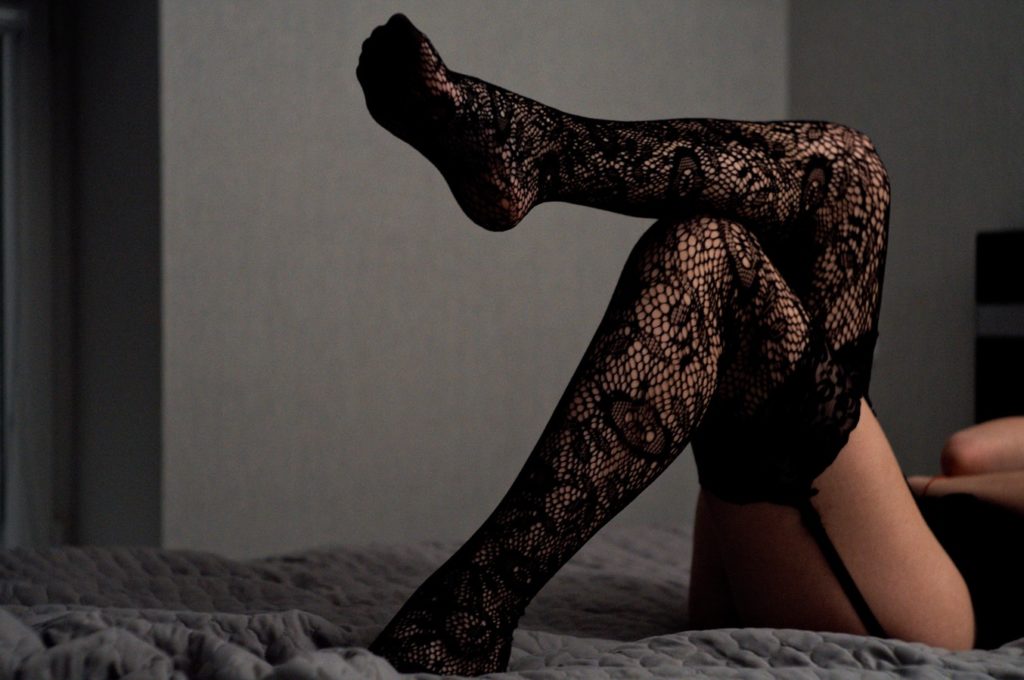 The common misconception is that boudoir photography has to be nude or borderline pornographic. This is not true at all; boudoir photos can range from intimate and sweet to straight-up provocative, depending on the client's preferences. They can also feature a certain theme, such as the popular pinup or burlesque style or something more trendy such as the steampunk, cyberpunk, BDSM or gothic setting. The choices are unlimited and quite fun.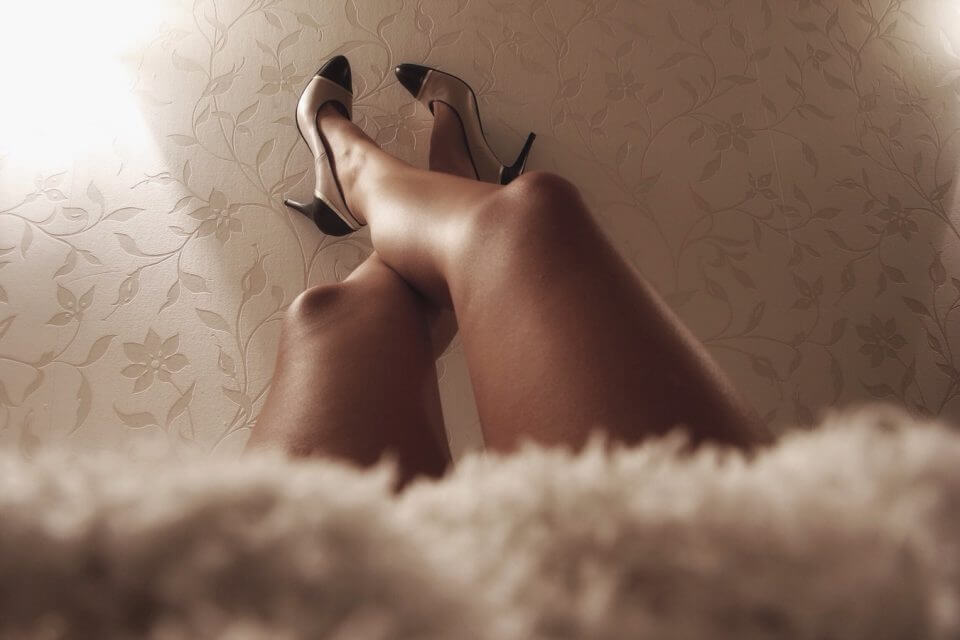 A successful boudoir session executed by a pro boudoir photographer is stylish and elegant, and hopefully never cheesy. These five tips can help you understand better this genre of photography, no matter if you're a photographer or a potential model.
The Best Gear For Boudoir Photography
Boudoir photography is somewhat similar to regular portrait sessions. Fast prime lenses along with a full-frame camera might be all you need. The big aperture of prime lenses allows the boudoir photographer to create dreamy images with very soft backgrounds and a lot of bokeh, which looks very sensual and it can enhance the atmosphere.
Lenses like 85mm or 50mm (such as Sigma 50mm f/1.4 Art) are great choices. Even a 35mm might work well if the setting is really beautiful and you want to capture some wider scenes as well.
However, once you start working with focal lengths wider than 50mm, distortion may start coming into play around the edges of the frame, so you have to be careful when composing your images.
It's also important that you have a nice variety of shots and using 2 or 3 different lenses can help you achieve this variety.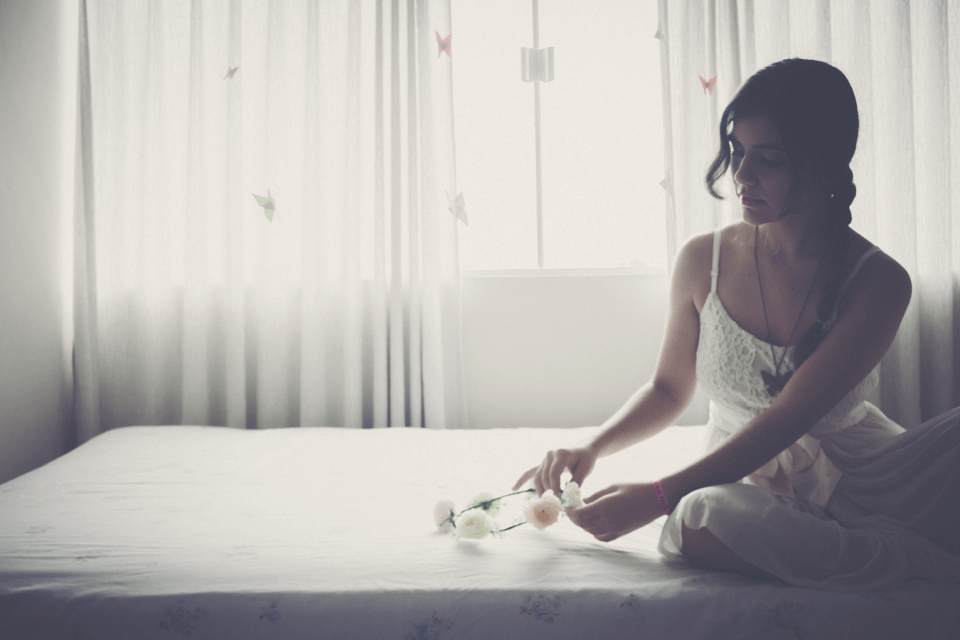 How To Prepare For A Boudoir Shoot
Preparations for the boudoir session should start well before the photo shoot, because this genre of photography is quite intimate and it can be overwhelming especially if the model is inexperienced.
Communication between the model and the photographer is extremely important because the model has to feel confident and be at ease about her physical appeal. It's crucial to ask the model which of her features she would like to emphasize and which she prefers to underplay. Women tend to be very sensitive about their body image and that's something to be taken seriously.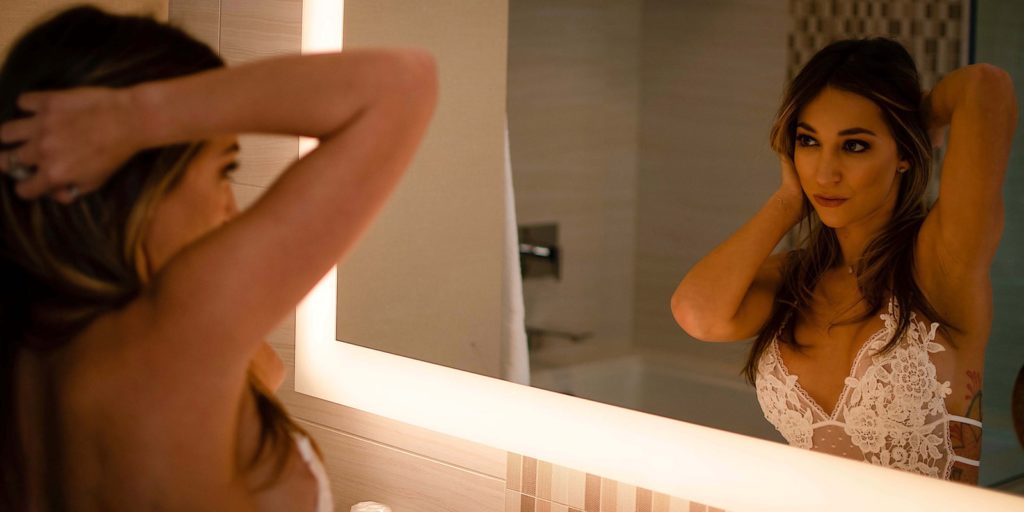 Another important part of preparing for a boudoir shoot is planning the wardrobe. For instance, if a model brings in a lingerie set that's too provocative and outside of her comfort zone, she won't be able to act and pose spontaneously. Being comfortable is very important for a model. It is really important to make sure that your client chooses pieces that fit properly, make her feel good and reflect her personal aesthetics.
In order to help your model make perfect wardrobe choices, it's great to spend some time talking to her before the shoot, over a cup of coffee.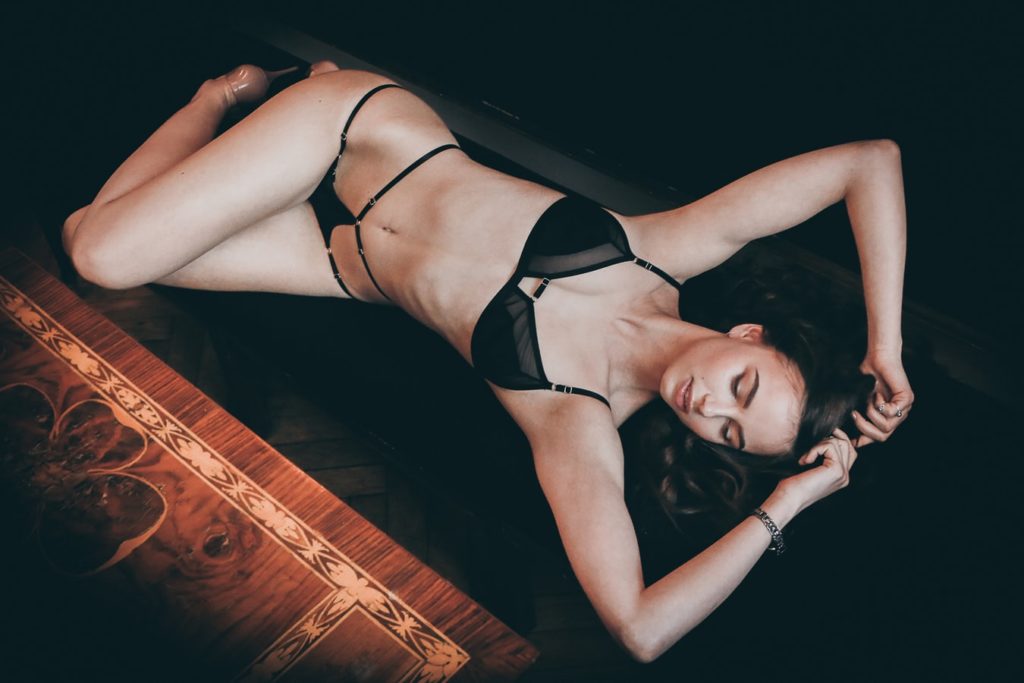 We also found a pretty useful video from Cavin Elizabeth Photography on planning a boudoir shoot that is worth a watch:
Lighting Tips For Boudoir Photo Shoots
If you're looking for something more elaborate in your boudoir sessions, you can use various lights and light modifiers. The location where you shoot plays the crucial part in determining the best lighting. In fact, controlling light conditions doesn't have to be too difficult if the location has enough natural light and if you can easily block any unnecessary light. From the additional equipment, you can consider plain backdrops, reflectors and perhaps some sheer curtains to diffuse the light.
While you can use a typical photography studio setup to shoot boudoir sessions, it's usually more complex and more intriguing to combine natural light and artificial light.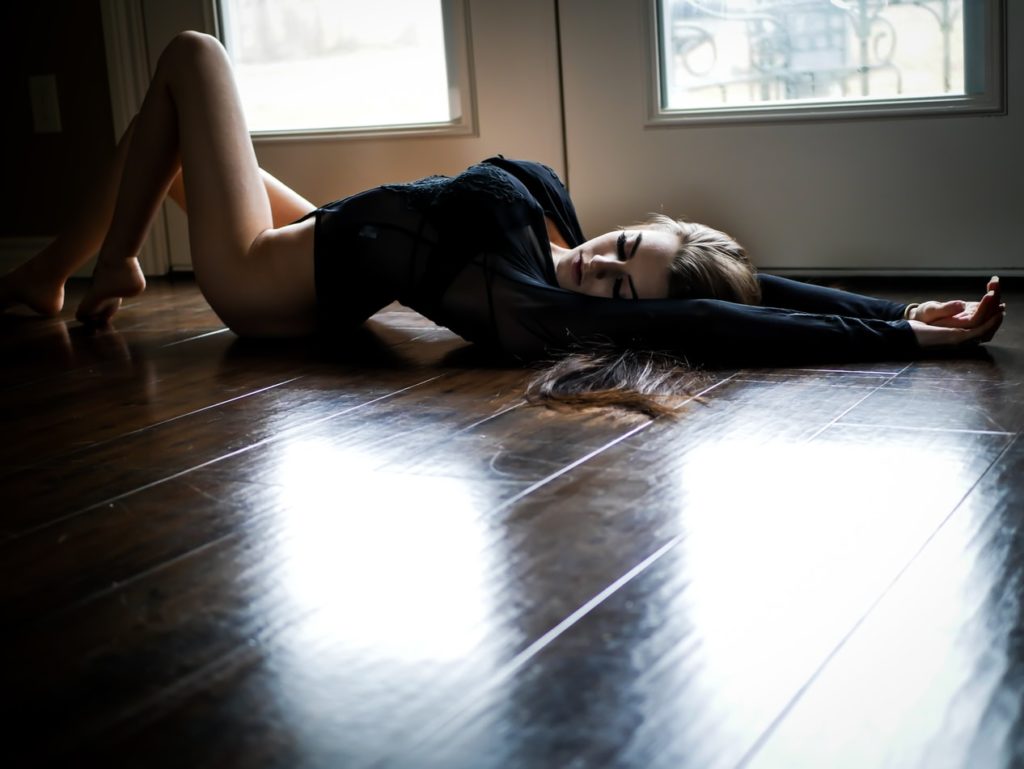 For models who feel more adventurous, there is an extra option as well – shooting the entire boudoir session outdoors! While this might sound frightening, it can result in impressive images that simply can't be achieved indoors.
Westcott Lighting has a great Youtube video on a couple of simple lighting setups that work well for boudoir photography too.
Boudoir Posing Ideas
There are two important guidelines to have in mind when posing your boudoir models.
First – you should shoot from your client's perspective, not yours. This means that what looks great to you doesn't necessarily look great to your client.
Second – your images have to evoke emotions. They shouldn't be just a cold and objective portrayal of female beauty.
Most likely, your client will be nervous and you will have to help her loosen up in front of the camera. The best way to do that is to suggest various poses and offer some positive feedback whenever she manages to relax and make a great pose.
Some of the common poses for boudoir shoots include sitting on knees, lying on back, putting legs up against the wall, lying on side, sitting on a chair or sofa, leaning against the wall.
If you want something more unusual, you can use various interesting props, such as stools your model can climb onto, vintage canopy beds, beautifully designed pillows and so on.
If you're shooting outdoors, your choices of props are basically unlimited. Flowers, branches, and rocks can bring an unexpected twist to your boudoir session.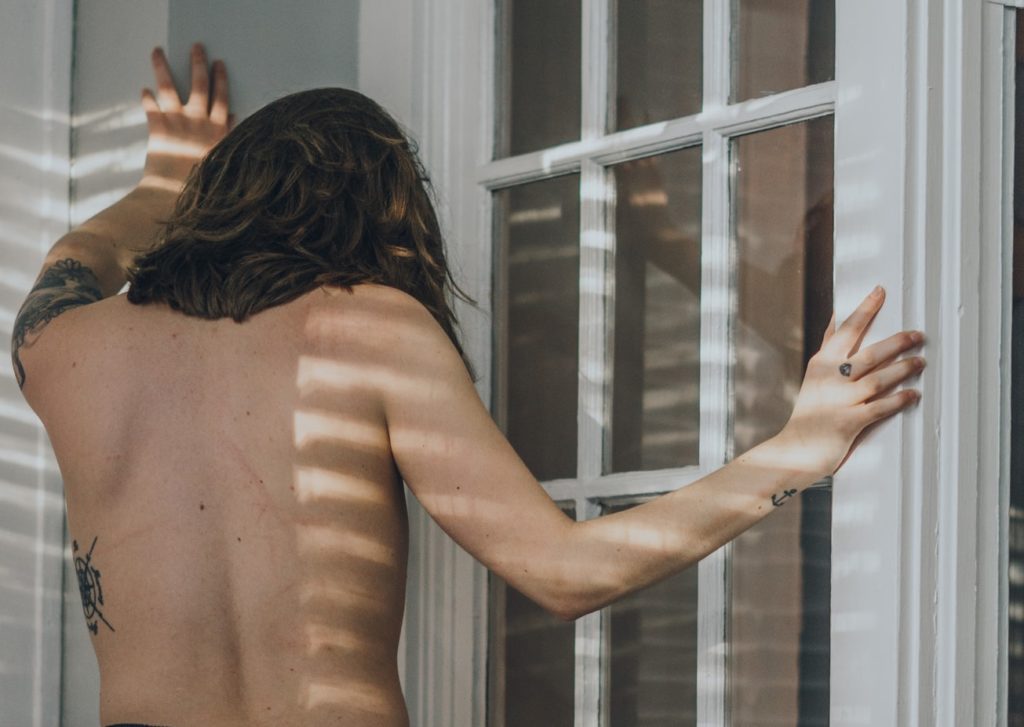 Boudoir Retouching And Post Production
Retouching is as important as the shoot itself when it comes to boudoir session. How much post-processing is acceptable should be up to your model, since there is no objective consensus on that.
The only thing to be avoided for sure is altering the image so much that your model becomes unrecognizable. While physical imperfections of your client shouldn't be prominent, there is usually no point in removing them entirely, as they make people unique.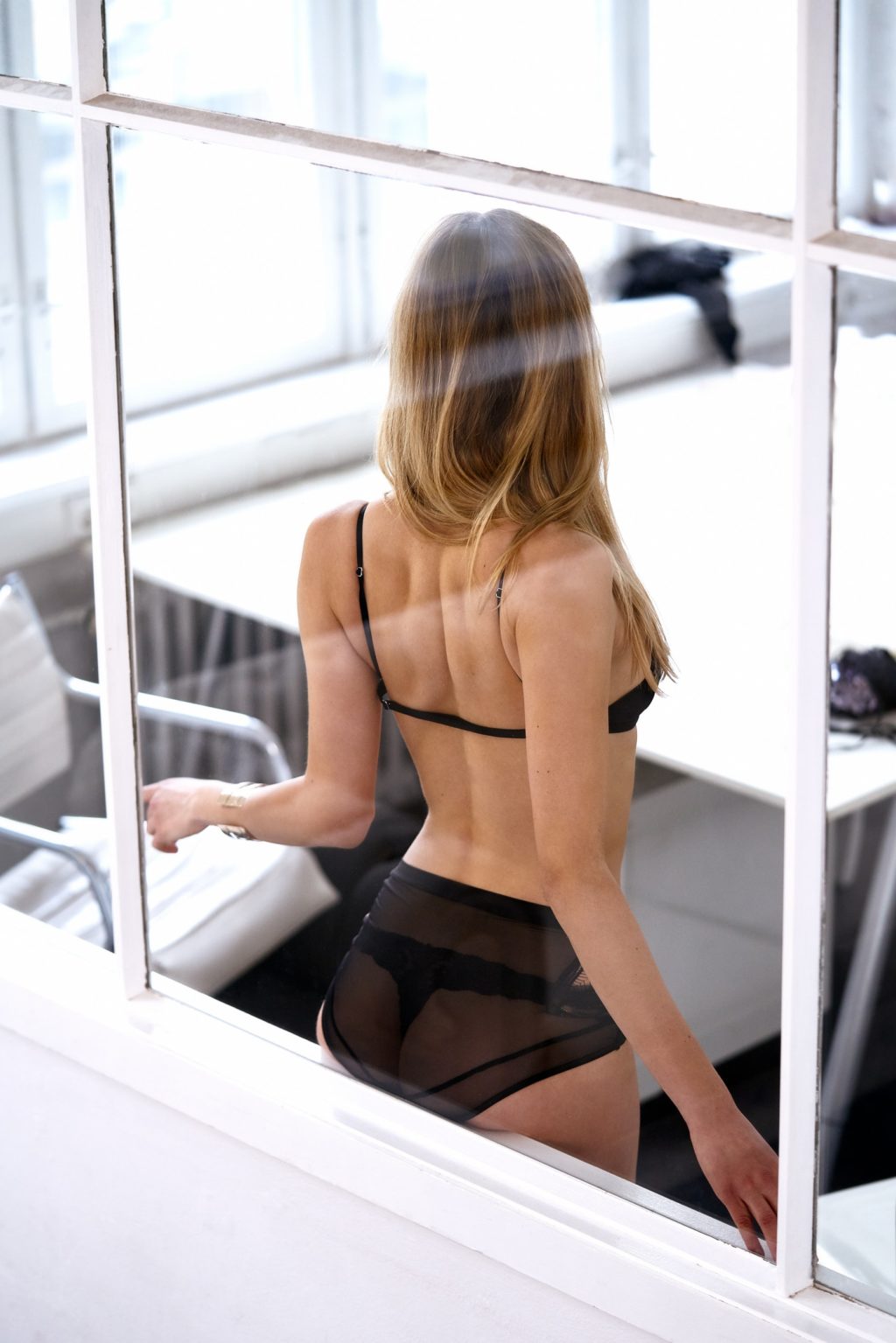 One of the common issues in boudoir photography editing is the tendency of photographers to over-sharpen the eyes and over-soften the skin of models. This gives a doll-like, lifeless appearance to women and it should generally be avoided.
On the other hand, an experimental approach to colors, playing around with curves adjustments and using various gradients can add an interesting vibe to your boudoir photographs while preserving the natural look of your client. You shouldn't forget about using B&W conversions as well since they give a certain drama and vintage look that many models are fond of.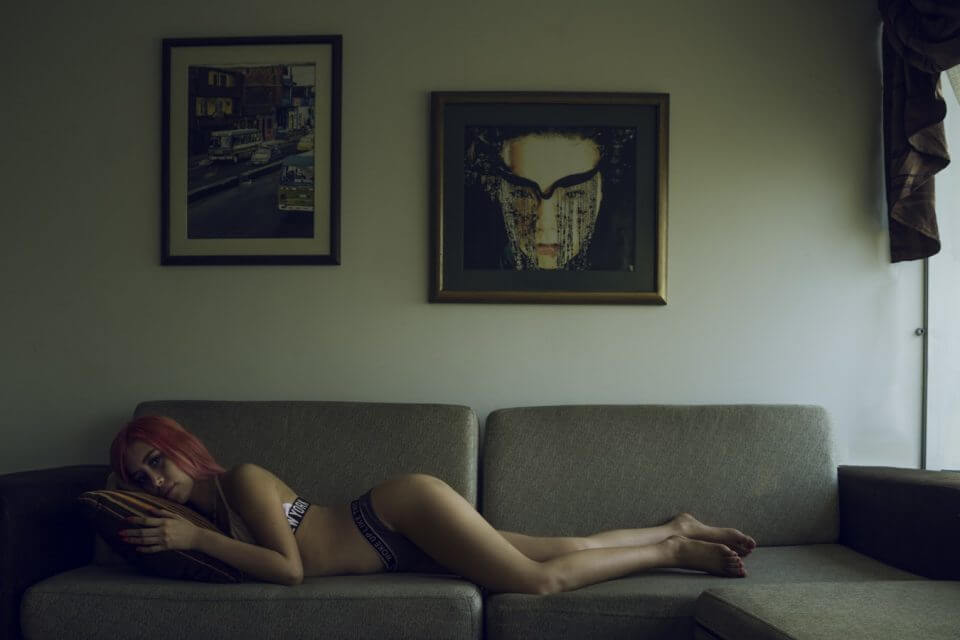 Great Resources For Boudoir Photography
This video on boudoir mistakes is also worth watching if you want to know the common pitfalls. Michael Sasser's Youtube channel is also worth subscribing to for boudoir enthusiasts.
Conclusion
In a nutshell, boudoir photography is a genre of portraiture that requires not only a great eye for female beauty but also a good understanding of female psychology. While it can be difficult to understand your client's needs and expectations, in the end, it's truly empowering to shoot photos that will make your model feel more self-confident, both physically and mentally.
To learn more about boudoir photography, check out the links below.
Further Resources: