Let's face it – smartphone design is starting to become a bit stale. The iPhone X was pretty but also looked suspiciously like the iPhone 6. Ditto for Samsung's Galaxy phones.
And while design has not been at the forefront of smartphone differentiation, technology has remained an important and inescapable factor.
Everything, from robust voice control features to improved cameras, has made their way to the major headsets, and, if there's anywhere that the smartphone manufacturers tend to show up, it is in the camera segment.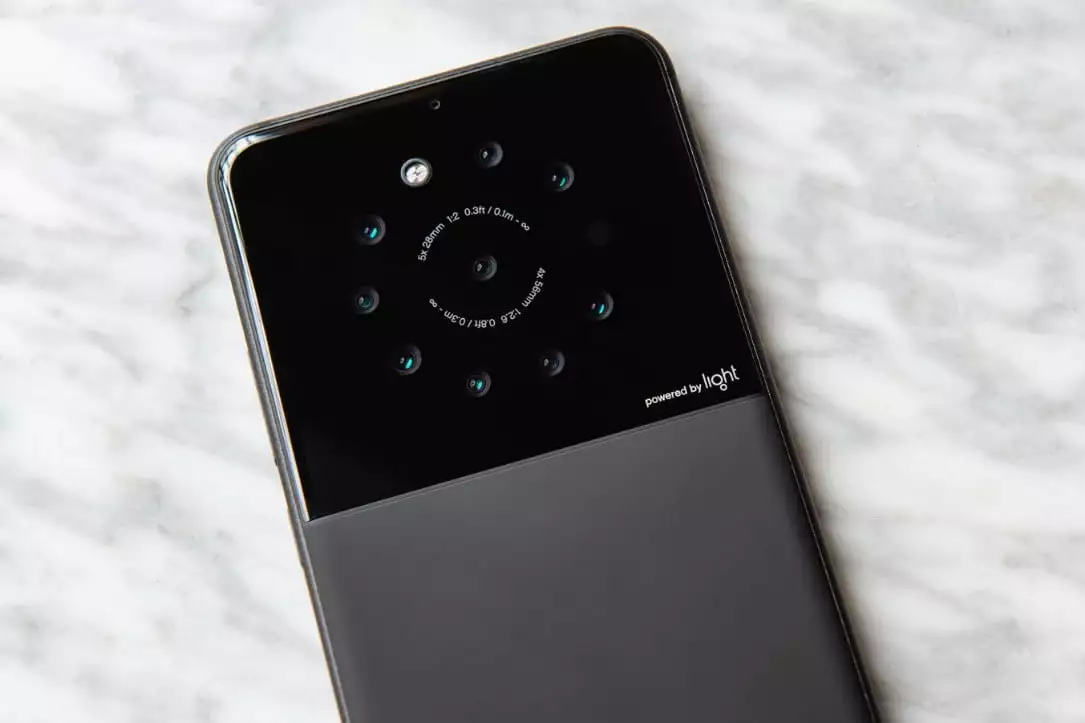 But in the era of bendable OLED displays and the best of everything, do lenses and camera technology really help differentiate one headset from another?
Manufacturer Light sure hopes so and it is betting big that its 9 lens camera smartphone will not only prove a market hit but also distinguish the company as the go-to maker for smartphone photographers.
You may recall Light, they're the makers of the 16 lens camera that was touted as a "threat" to DSLRs. Now the company is showing off a 9 lens camera capable of taking 64MP photos while most smartphones today take, on average, 12MP shots.
That's a huge leap forward in terms of resolution but is the smartphone for real or just a marketing gimmick? Probably not, but it certainly won't come cheap.
At a suggested price of $USD 1950, you can bet that Light is aiming for customers that have deep pockets as well as a passion for photography. Another unique competitor in the smartphone space, the Red Hydrogen One, which promises a holographic display among other things, will retail for $USD 1195, meaning Light is certainly gunning for the upper echelon of the upper echelon. Or that photographer in your life that can't put the camera down.
No release date yet for the Light 9 lens camera smartphone, but there should be more details later this year.