Religious buildings are often among the most iconic in any location. From the Gold Onion domes of Eastern European churches to the towering minarets of Mosques, these magnificent buildings can be challenging yet rewarding to photograph. In this brief guide, we will give you some tips on photographing both inside and outside.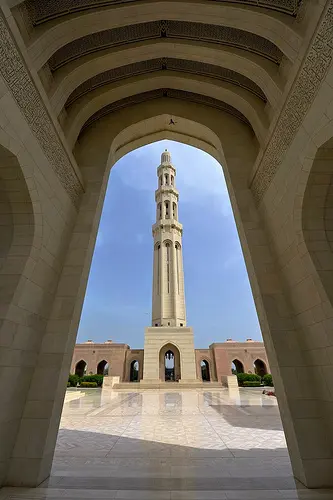 Some religious buildings are iconic – photo by the Odessa Files
Don't Fail at Being Polite!!
Before we go any further, we should just have a quick look at respect for a religion. Most religious buildings are open and inviting to photographers, but it is important to always observe and respect rules. Some examples are always taking your shoes off when entering a mosque, that ladies should cover their shoulders and often their heads when entering both mosques and orthodox churches and not approaching or touching a Buddha in a Buddhist temple. There are many other rules, and it is down to you to make sure you know them before entering.
How to Get Great Shots from the Outside
So lets start with the external shots. By their very nature, Cathedrals, Mosques and Temples are often very large buildings, and often in crowded city centers. The most important lens you are going to need is a decent wide angle if you want to cover the entire facade. However, unless you can find a spot far enough back or an elevated point, you are going to get converging verticals, this especially applies to the minarets of mosques and the spires of churches and cathedrals.
Here you can have two options, firstly you can try to leave enough space around the facade to correct the image in Photoshop, or you can move in closer and use the converging verticals to effect. The architectural photographers amongst you may be able to use a perspective control lens, but these are very specialized and also expensive. A reasonable telephoto is useful as well.
Religious buildings are often incredibly ornate, hindu temples often have exquisite representations of the gods outside, whilst the gothic churches of Northern Europe have huge flying buttresses and beautiful stone arches. Look for the details as well as the wider shot. Another key aspect to shooting the exterior of any religious building is the light. Do your research and know when the light will be directly on the facade, if this is in the early morning or late afternoon, the golden hours, then use this to your advantage, eliminating harsh shadows from the image.
Use unusual angles if you can't get everything in – photo by the Odessa Files
Many major religious buildings may be well lit at night, and you can get some stunning images by shooting in the Blue Hour. Take a tripod to maximize the image sharpness and experiment with the exposure time. Shooting RAW will allow you to correct the white balance at the post production stage.
Some places look great at night – photo by the Odessa Files
Capturing Amazing Interiors
So just as the exteriors of different types of religious buildings are widely varied, so are the interiors, from the dark stained glass light inside of Christian cathedrals to the open plan arrangements of mosques. Again a wide angle is going to be your best friends and low light your enemy. Some places are open to the use of a tripod but please check with the building's manager first.
Churches and Cathedrals are full of details as well as being hugely impressive spaces. Look for corners with candles or beautiful gilded icons. Mosque interiors are very often much more sober and plain, but often they combine beautiful carpets with large chandeliers. Often the problem is trying to find a subject to link the two. Hindu and Buddhist interiors are often as beautifully ornate as the exteriors, and can make great wide angle shots as well as isolating the details.
Look for the details – photo by the Odessa Files
One thing you need to consider carefully is whether to take images during prayer or service. You will often find that a celebration at a Buddhist or Hindu temple is so busy that nobody will notice you taking images, but make sure you are very discrete, consider using a decent compact rather than a big professional looking DSLR. Mosques and Churches tend to be more sombre affairs where photography, however discrete, may not be welcomed. You have to make that judgement yourself and try not to cross the line. If you do, apologize and leave.
Be discrete during ceremonies and services – photo by the Odessa Files
Religious buildings are perhaps somewhat overlooked by many of us, perhaps because we see them so often in our own towns that we pay them no attention. Next time you pass your local church, temple or mosque, take a closer look, you may be pleasantly surprised at how photogenic it really is.
Jason Row is a British born travel photographer now living in Ukraine. You can follow him on Facebook or visit his site, The Odessa Files. He also maintains a blog chronicling his exploits as an Expat in the former Soviet Union