Vintage camera photography and vintage lenses are going through a resurgence nowadays thanks to popular Instagram hashtags such as #filmisnotdead and #believeinfilm. In a way, this is similar to the rising popularity of vinyl – young people seem to be really interested in the analog treasures of the past.
When it comes to vintage lenses, the question is why use old lenses on new cameras and it is really worth it? The great thing about such lenses is the fact that they are often inexpensive, they can be small, they give your photographs a different look and finally, they can help you grow as a photographer because you'll learn some new tricks.
Best vintage lenses aren't necessarily the most expensive ones. There are many models which are not hard to find and affordable at the same time. For instance, Helios 40-2 or 44-2 is a tremendous vintage lens that is super affordable and you can easily mount it on digital cameras.
If you want to try some vintage lenses, the following models are quite reliable as well as affordable. You might not even want to go back to modern lenses if you discover that vintage lenses suit your personal style.
1. 50mm f/1.4 Super-Takumar
Asahi Optical Company of Pentax is well-known for lenses of outstanding optical quality. Super-Takumar is certainly no exception – it produces gorgeous bokeh and vivid colors along with impressive sharpness even at the widest apertures. This lens comes in 2 varieties – 7 element version and 8 element version. This is certainly one of the best vintage lenses you can purchase.
There are also two mounts available – M42 and K mount. It's one of the fastest M42 prime lenses, it's very compact and it has a solid metal construction.
This inexpensive little gem can be bought here.
Price range: $60-100 (other versions: $80-200)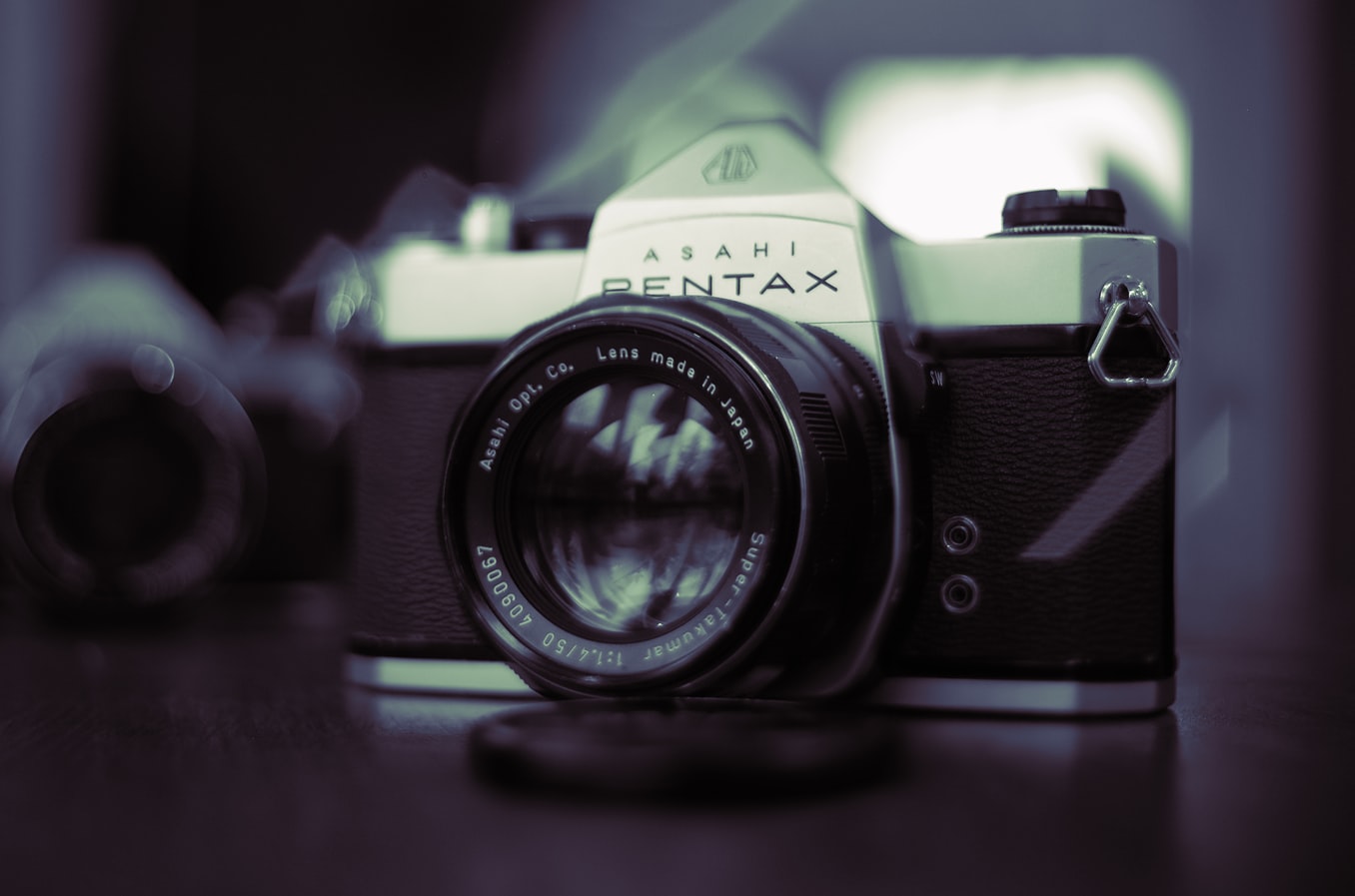 2. 35mm f/1.8 W-Nikkor C
This W-Nikkor C was the first high-speed wide-angle lens for the Nikon S2 rangefinder camera in the 1950s. It's a surprisingly compact lens and it uses a rare lanthanum glass to enhance its performance. This lens is surprisingly sharp and it has a wonderful bokeh at wide apertures.
The ergonomics of this lens are great as well – it offers an easy focus and easy aperture setting.
You can buy this vintage lens here.
Price range: $500-800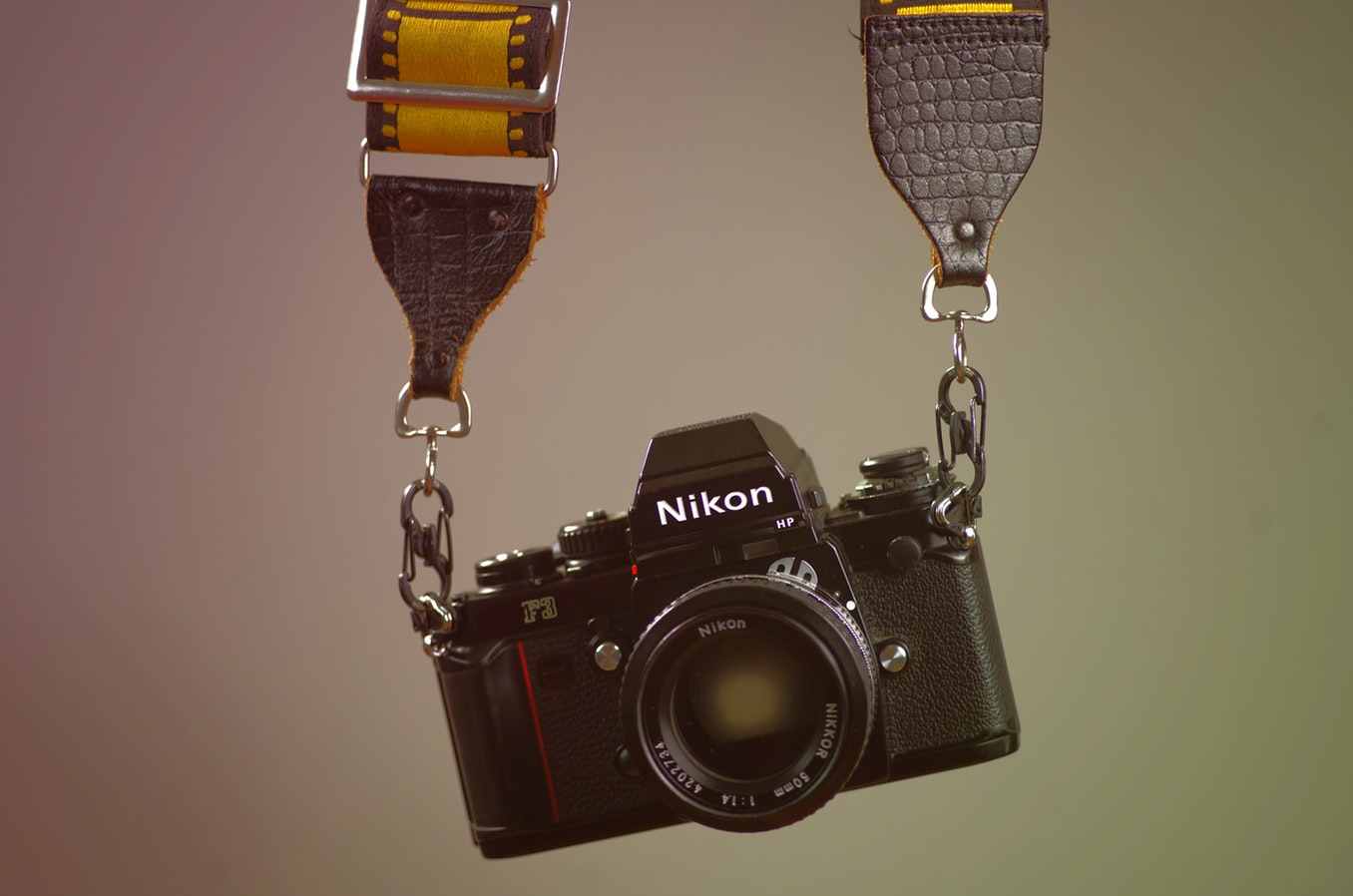 3. 85mm f/1.5 Helios-40-2
This lens was made in Russia from the mid-'50s to the '90s. It is a 6-element Double-Gauss lens based on Zeiss Biotar design and it's usually found in M42 mount. Even though this lens is not perfectly sharp when it's wide open it creates an interesting swirly bokeh with backgrounds such as trees and flowers.
The Helios 85mm f1.5 was initially very popular in the filmmaker community and it became well-known among photographers only a few years ago.
If you're interested in this vintage lens with an unusual bokeh, you can buy it here.
Price range: $300-500 (used or new)
Note: In case you really enjoy this lens, make sure to check out Helios 44-2 as well. It's one of the best vintage lenses that produce amazing swirly bokeh at maximum aperture. The price for a used one is usually under $100.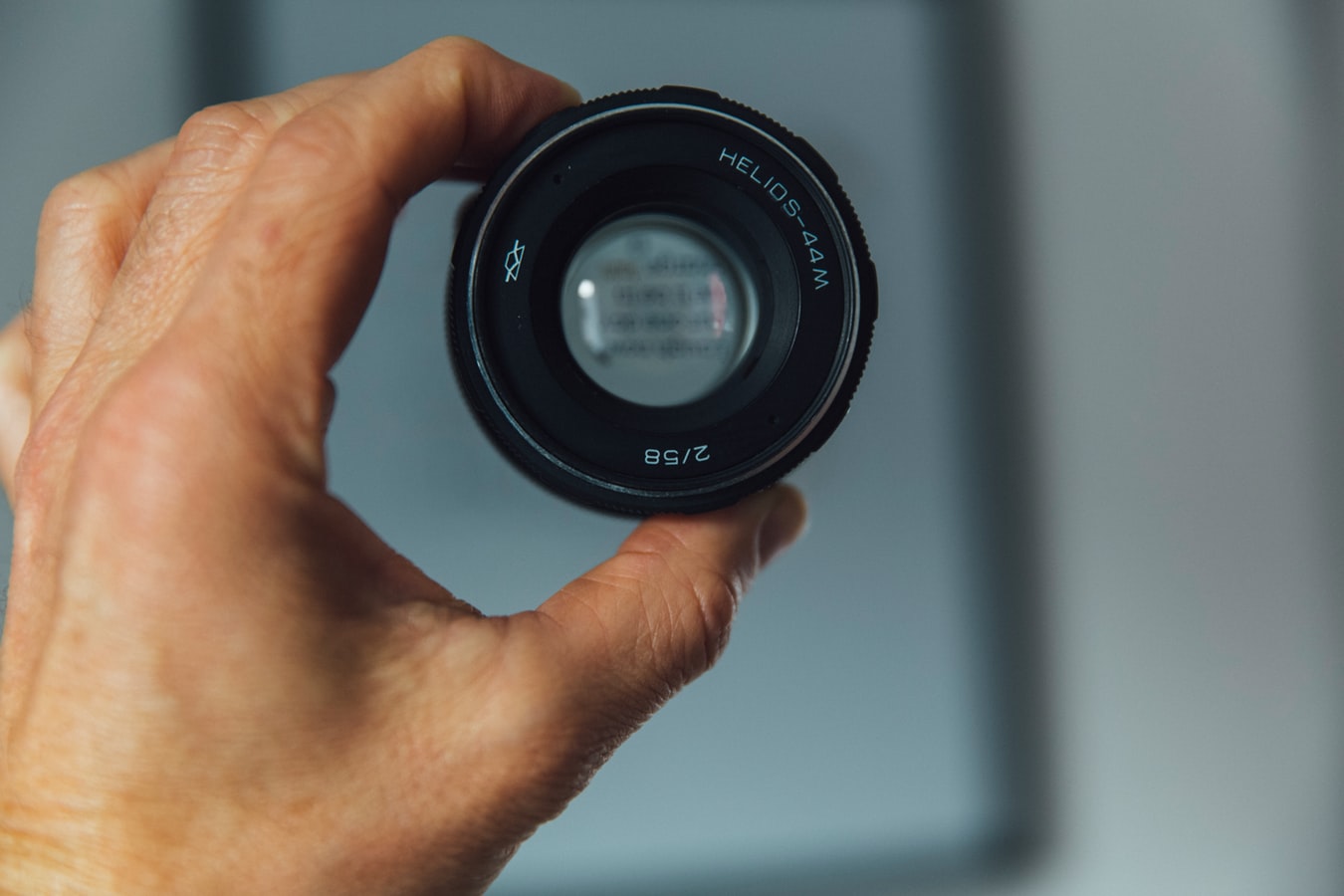 4. 100mm f/2 Olympus OM Zuiko Auto-T
Olympus OM 100mm is one of the best vintage portrait lenses still available today. It was introduced along with the multi-spot-metering Olympus OM-4 in 1983 and it was one of the few Olympus lenses of its era to incorporate ED glass. The Olympus' build quality is pretty much impeccable -the lens is made from metal, glass, and some rubber and everything moves smoothly.
It delivers amazing sharpness even wide open, color is vivid and accurate and bokeh is creamy and smooth. This superb lens even has a floating rear element to suppress distortion.
If you want to add this vintage glass to your portrait lens collection, you can buy it here.
Price range: $500-800
5. Minolta MC Rokkor 58mm f1.2
This legendary lens is one of Minolta's most popular manual focus lenses. It was introduced in the late 1960s and it remained a favorite of many photographers. This lens is well-known for its speed – it has a super-fast aperture of f/1.2. However, it's a quite heavy lens because of such aperture.
This high-end lens has 9 aperture blades (compared with 7 aperture blades of mid-grade lenses) and it creates an interesting super creamy bokeh that appeals to many vintage lens collectors.
If you're interested in this reputable vintage lens, you can buy it here.
Price range: $300-600
6. 50mm f/2 Leitz Summar
This is a fast lens originally made for screw-mount Leicas and it dates back to 1940. The lens is very sharp in the center but soft at the edges at f/2, which creates amazing bokeh.
Furthermore, it is surprisingly sharp at f/5.6 and it renders moderate-contrast images. If you're into portraiture, this vintage lens could be the right choice for you.
You can buy this lens here.
Price range: $125-250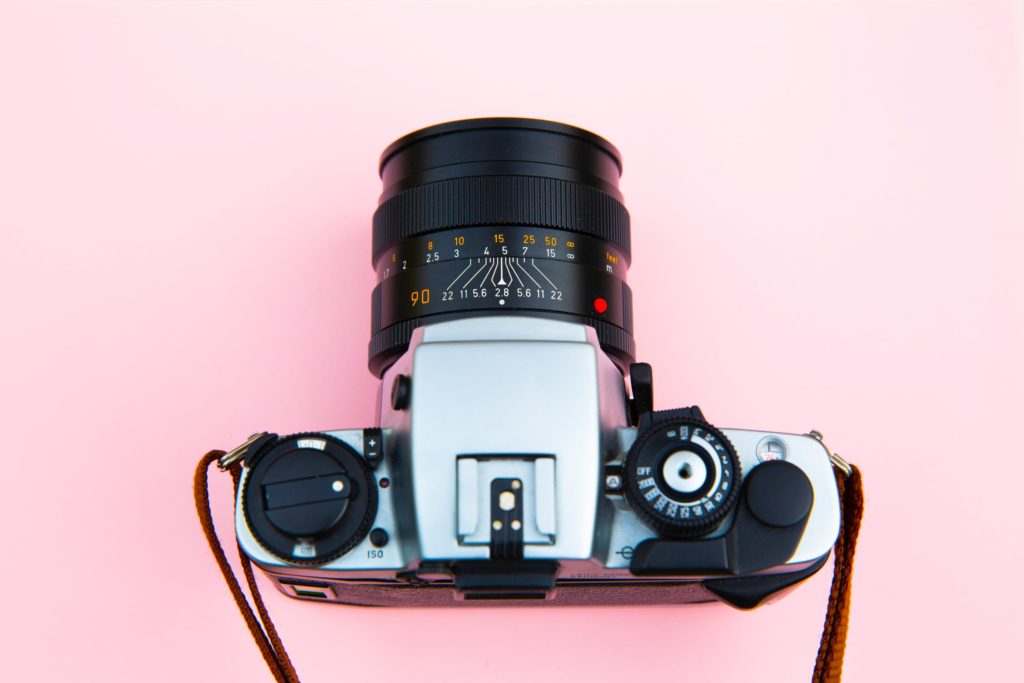 7. 58mm f/2 Carl Zeiss Jena Biotar
This lens was originally made by the former East German branch of Zeiss and it has either Exakta or M42 screw mount. It's sharp even wide open, especially near the center of the frame. This lens produces very creamy bokeh and it's best for portraiture.
If you use it with a crop-sensor or micro four-thirds system camera, it will provide a medium telephoto focal length. Its optical quality is superb!
If you're interested in purchasing this classic glass, look it up here.
Price range: $100-250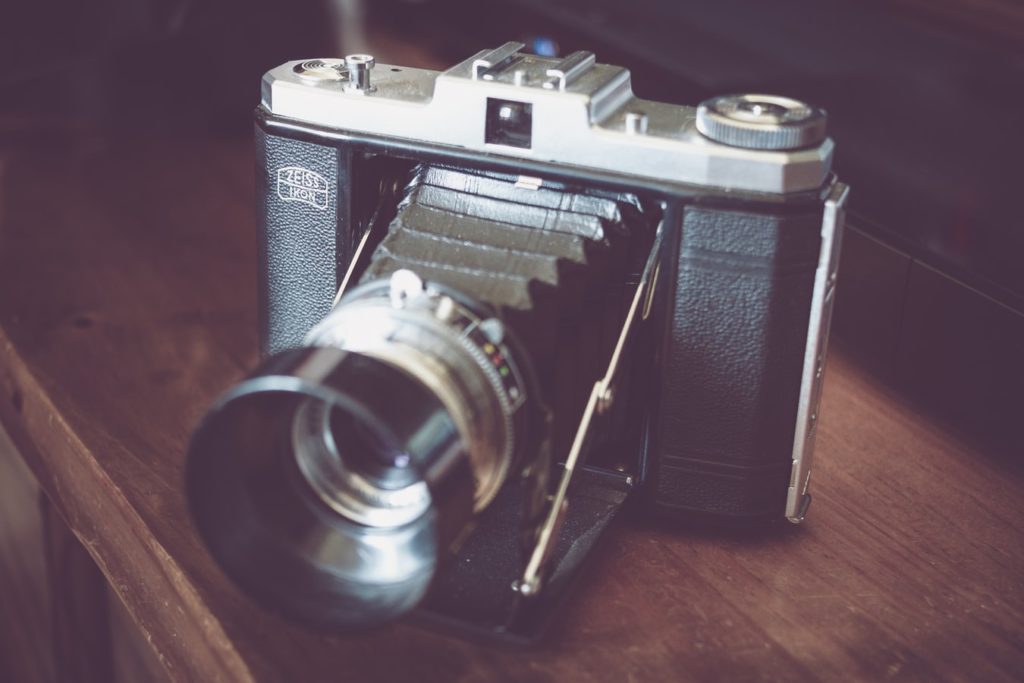 8. 100mm f/3.5 Canon
This exceptional medium telephoto lens first appeared under the Serenar name in the silver finish in 1953. It wasn't until 1958 that it was rebranded! Pictures taken with this amazing vintage lens look very bold— they are sharp, with excellent contrast and creamy bokeh. The color rendition of this lens is gorgeous too!
Because of its compact size, this vintage gem is ideal for travel.
You can find this affordable lens here.
Price range: $100-160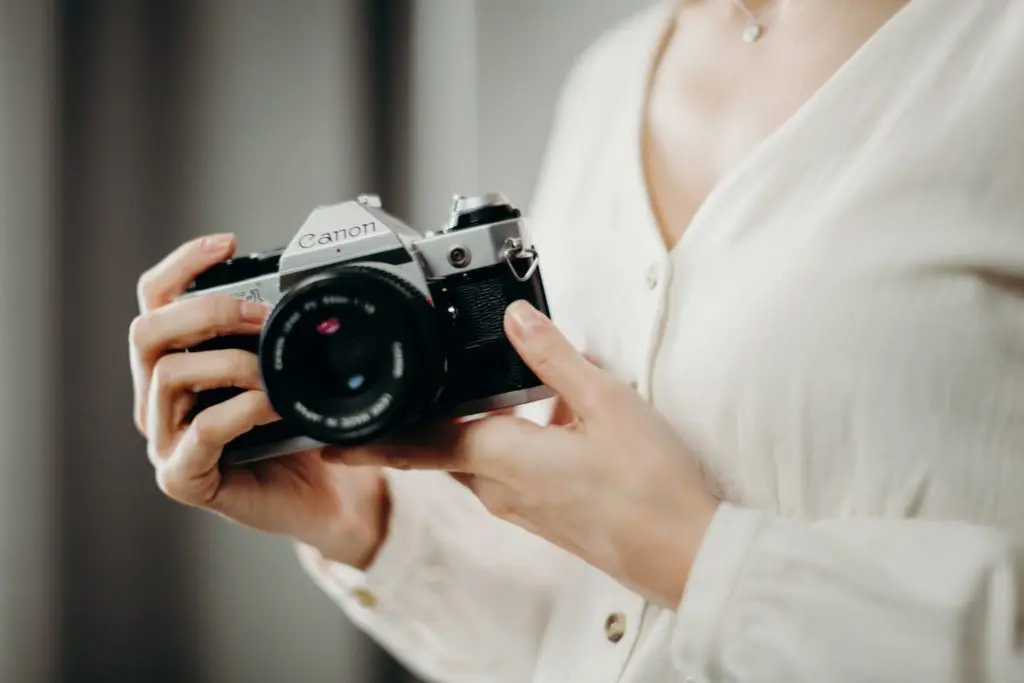 9. 35mm f/2 Leitz Summicron-M
This outstanding lens for Leica cameras was in production from 1979 until 1996. It is known as the "bokeh king" and it's still very expensive! Many photographers use it with Leica M9 nowadays.
This luxurious vintage piece gives a specific luminous rounded look to images and it really produces amazing bokeh, especially at f/4-5.6.
The lens isn't really affordable for the majority of photographers, but feel free to check out all the options here.
Price range: $2,000-3,500
10. 35mm f/2.4 Carl Zeiss Jena Flektogon
This lens dates back to 1950 and its f/2.4 version has an easily adaptable M42 screw mount, which makes it quite popular. It delivers amazing sharpness and color fidelity and on top of that it's compact – you can carry it everywhere you go.
Its build quality is excellent too! It's a great lens since it's so versatile.
You can find this lens here.
Price range: $200-350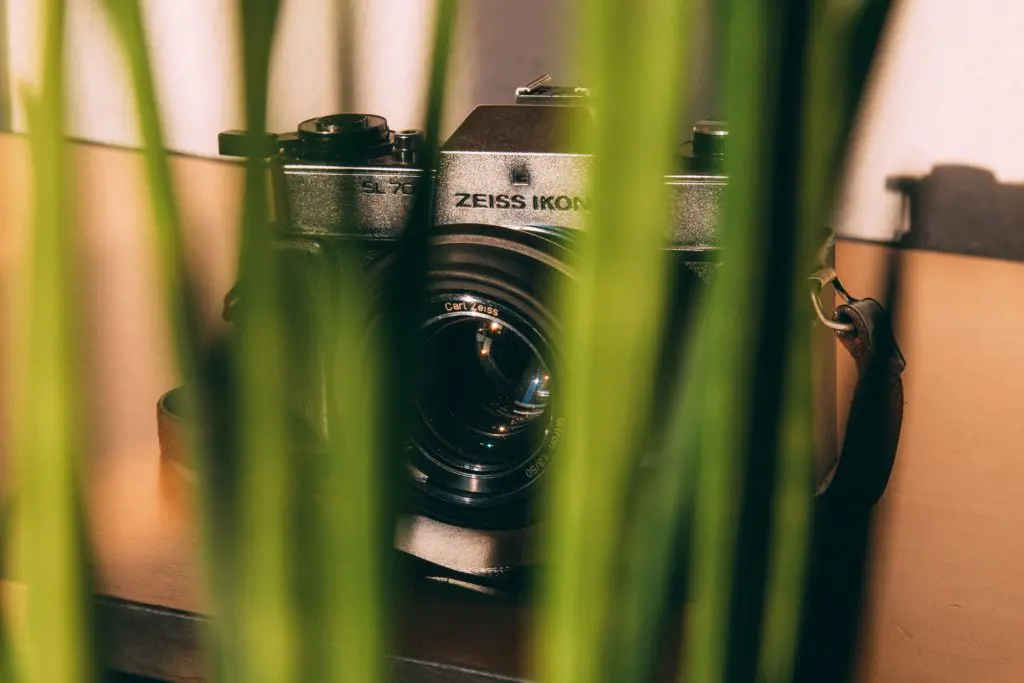 11. Voigtländer 35mm f2.5 VM Color-Skopar P II Lens
This lens provides a wonderful vintage feel, and on top of that, it's very small and lightweight. Because of its wide angle of view and tiny build, it's ideal for street photography and you can bring it with you when you travel.
Even though this classic glass isn't technically perfect and it's known to produce noticeable vignetting, it's still worth its price.
You can purchase it here.
Price range: $400-500
Tips On Buying Vintage Lenses
Really old vintage lenses (made prior to WWII) are often defective so you have to be very careful when you decide to buy them. If you can, test them before you buy them. Old lenses often have fungus in the glass as well as various scratches or minor blemishes in the coating. These things can affect image quality sometimes.
You should also know that uncoated lenses are prone to flare when shooting against the light. Furthermore, single-coated lenses are not as resistant to flare as multi-coated lenses.
When it comes to lens adapters, opt for those well-made, high-quality ones no matter how much they cost, and don't buy adapters with optical elements which allow you to focus to infinity! You will definitely have trouble with focusing if you decide to purchase this type of adapter. If nothing else, vintage lenses will teach you to use manual focus properly.
Always check both Amazon and eBay for the price range of the older lenses you want to buy before you make the final decision!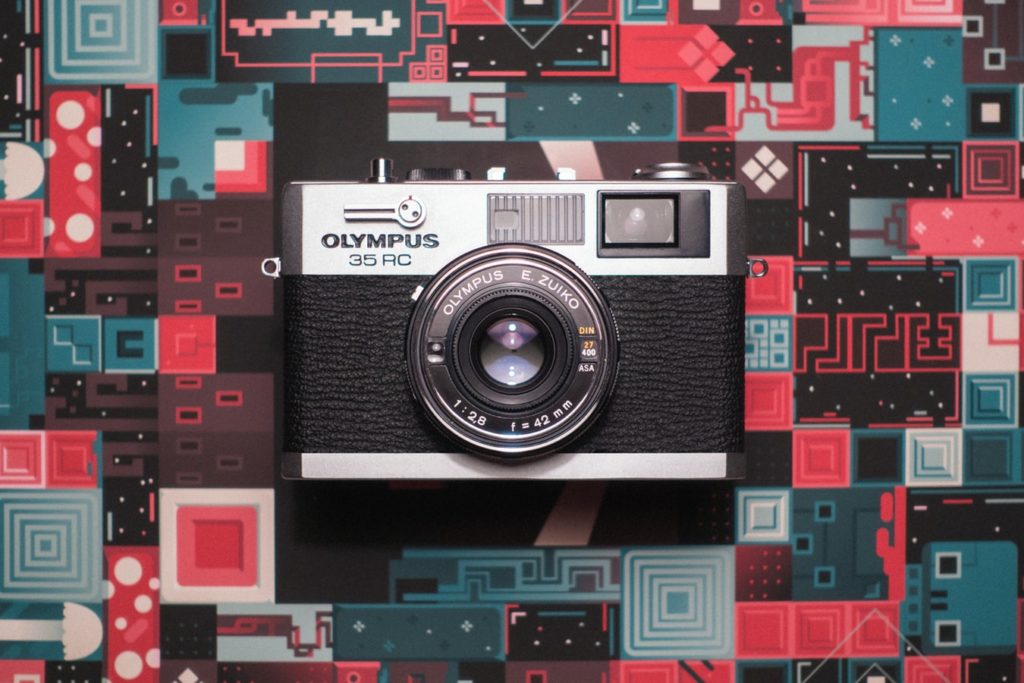 Final Thoughts On Best Vintage Lenses
Shooting with vintage lenses can be quite fun, especially for those who like challenges. Photographing streets, nature and people can be taken to a whole new level thanks to such lenses – they will teach you how to use fully manual settings, including manual focusing. Such conditions can spark your creativity, so why not give it a try?
Vintage lenses are also interesting because they offer a bit different color rendition and image quality than modern lenses and they often come with small flaws that you can use to your advantage, such as noticeable vignetting and light leaks. Just don't be afraid to use manual focus and experiment with different shooting methods. Always have in mind that the best vintage lenses produce beautiful bokeh which can make your portraits truly stand out. While most vintage lenses aren't as reliable as modern gear, it's good to have at least one of them in your collection.
Share your thoughts on vintage lenses with us in the comments below!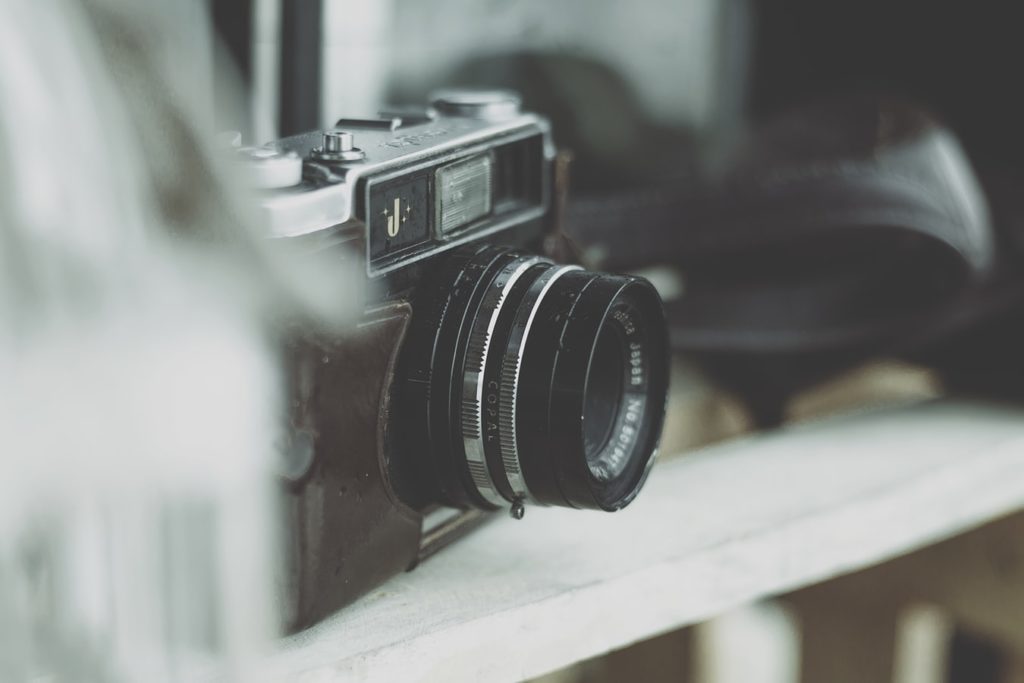 Further Readings: