Until a few months ago, the longest lens I owned had a maximum full-frame focal length of 300mm. In fact, I have owned a few zooms over the years, all of which topped out at that length. These were mostly 70-300mm, fairly slow telephoto lenses. In the case of my Fuji system, it was the 55-200mm which is roughly 82-300mm on a full-frame sensor.
However, when I was purchasing my Fujifilm X-H2 recently, Fuji had a tempting cashback offer on their 100-400mm lens. It's tempting enough for me to trade in my 55-200 and buy it. Do I have buyer regret? No, I don't, and here's why.
My 100-400mm Lens
The lens that I chose was the Fujinon XF100-400 f4.5-5.6R LM OIS WR. That's quite a mouthful to say so from now on I will simply call it the 100-400mm. It's also quite a few acronyms, not all I know the meaning of. However, OIS is Optical Image Stabilization, and WR is Weather Resistant, both very useful functions on a lens of this caliber. At first glance it looks to be a moderately slow lens, however, as it is designed for the Fuji APS-C sensors, it is the equivalent of 150-600mm on a full frame. An aperture of f/5.6 at 600mm is quite respectable.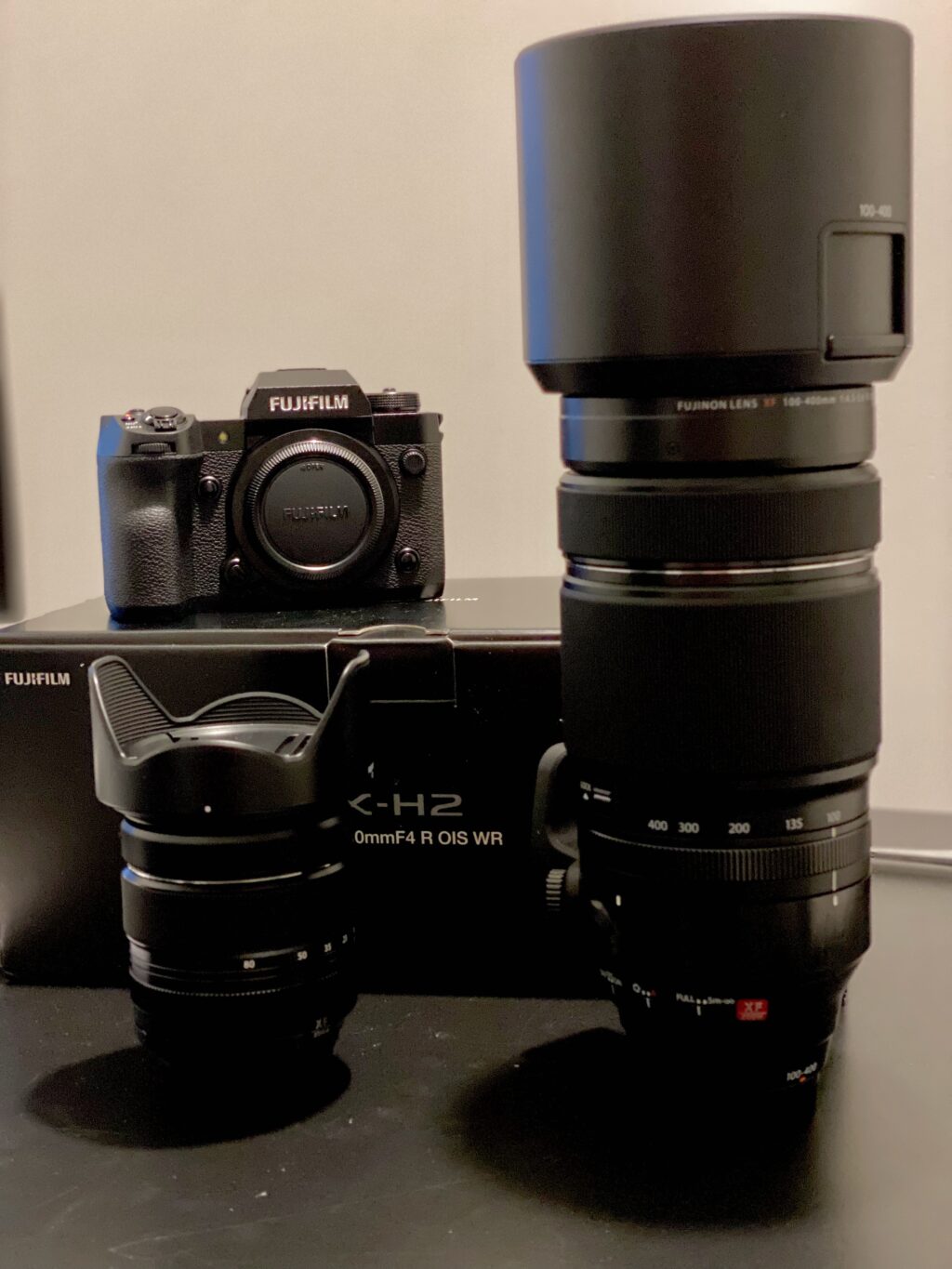 As you would expect, given the aperture and focal length, this lens, as with all 100-400mm lenses, is quite the beast. It weighs in at nearly 1.4kg and, at 400mm, extends to a length of 270mm. Fortunately, the lens features a tripod collar. Its filter diameter is 77mm, which is respectable for such a large lens.
Why Am I Enjoying The 100-400mm?
Despite being a beast of the lens to work with, it is surprisingly well-balanced on my Fuji X-H2. The X-H2 is a fairly substantial camera with great ergonomics and a deep grip. Putting the 100-400mm on it feels good. The same is not quite true on my older X-T2; the much smaller grip makes the combination feel less comfortable and less secure.
The range of the lens is ideal for several genres. In landscape work, it can pull in the details in the scene, compressing the perspective. In cities, you can isolate details in architecture or shoot subjects like trams and trains from long distances, giving a unique view.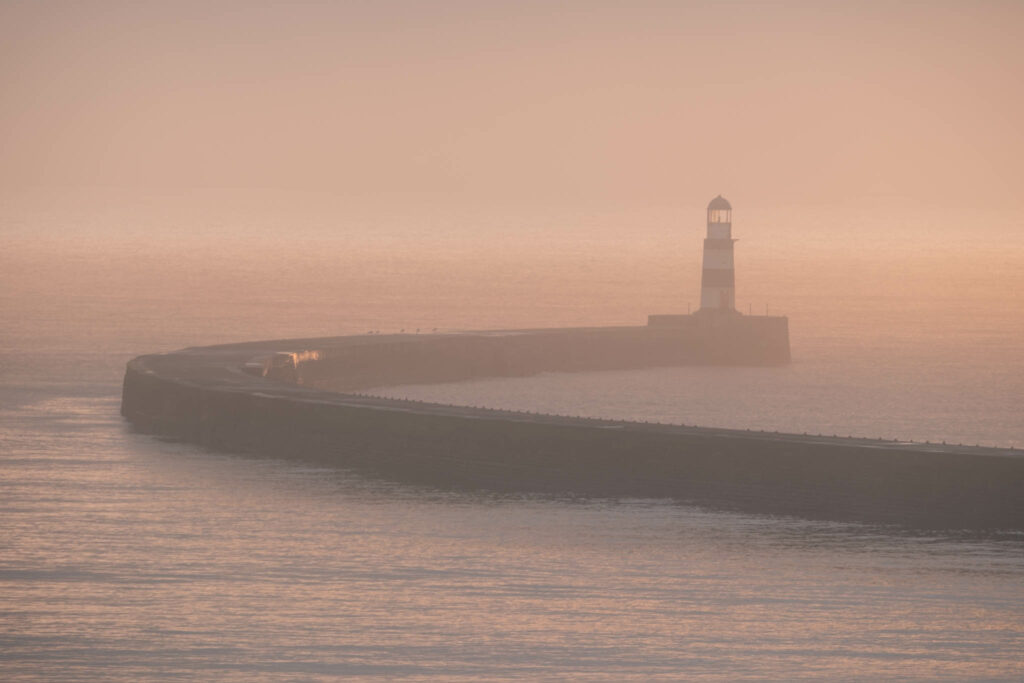 Of course, it's also great for wildlife and sports, but neither are subjects I dabble in regularly.
The real enjoyment comes from hand-holding this lens and shooting details you could not reach with shorter focal lengths. The OIS stabilization allows you to shoot with up to 5 stops slower shutter speed than you might without it. So, if using it at 600mm equivalent, you would generally need a shutter speed of 1/1000th or above. With the OIS switched on, that comes down to a potential 1/60th of a second. In reality, it's not quite that good and depends very much on technique and the person shooting. However, at 1/125th, it is possible to get sharp images handheld.
The Big Advantage For Video Stock
Whilst the range and diversity of video stock footage have grown immensely over the last few years, one thing tends to make a lot of it look generic and formulaic. That is the fact that many, indeed most video stock shooters, do not want to use a tripod. They will tend to shoot handheld with IOS or from a gimbal.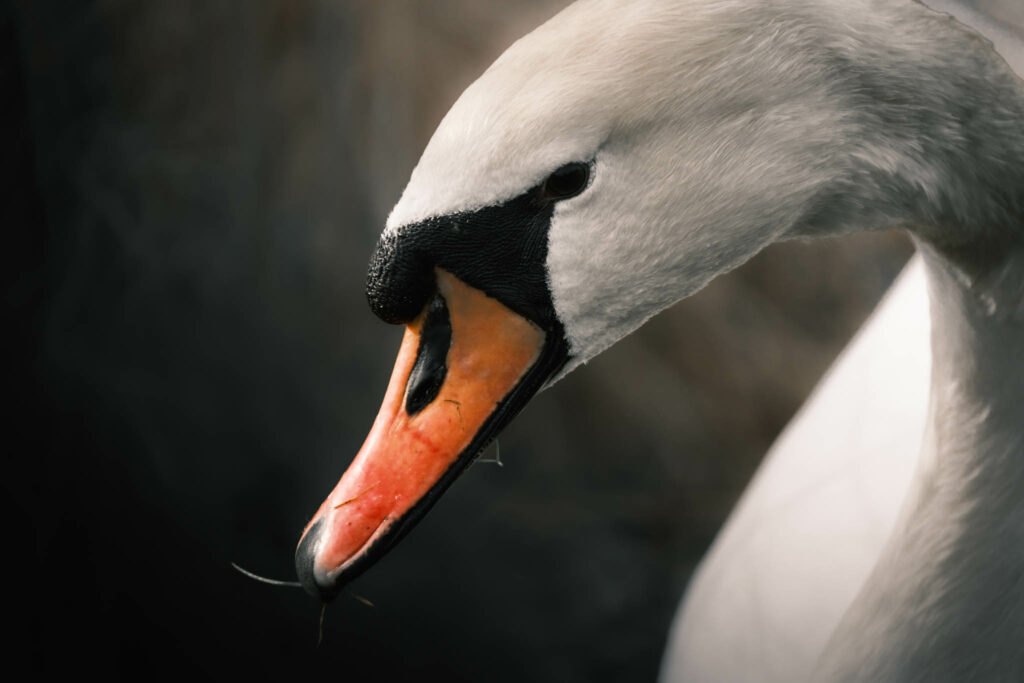 This, in turn, restricts many video shooters to wide-angle lenses and moderate telephotos at very best. A gimbal will not take 100-400mm, and OIS is nowhere good enough for stable video with such lenses.
That means the 100-400mm needs to sit on a tripod with a video head to achieve great-looking stock video footage. But it also means that footage has a fairly unique look. You can pick off moving subjects, such as transportation from long distances, and have them drive/sail into the frame before passing through. You can pull in close on things like wind turbines or people crossing a distant bridge. It's a unique look compared to much of the stock footage available, and one of the reasons I bought it. Time will tell if this unique-looking footage sells.
It's Not All Good News
A 100-400mm will not be everyone's cup of tea. The very size that gives it a unique perspective also makes it cumbersome. Your camera bag will probably need reconfiguring to fit it; it will take up a significant amount of space even in larger bags.
If you are shooting video, add to the 1.4kgs of the lens another 2-2.5kgs of tripod weight. That starts to get heavy on a long day's shoot. If you are shooting stills handheld, that weight will sap the energy from your arms soon. One tip to alleviate this is to use a monopod, I have an iFootage Cobra 2 carbon fiber monopod. This is a lot lighter than a tripod but gives extra stability and takes the weight off.
Autofocus is good but not superfast. This is quite common on 100-400mm lenses that have to shift a lot of heavy glass to obtain focus. Tuning the Fuji's autofocus system to the specific subject helps a fair bit, especially regarding video shooting. Most modern cameras allow you to tune the AF.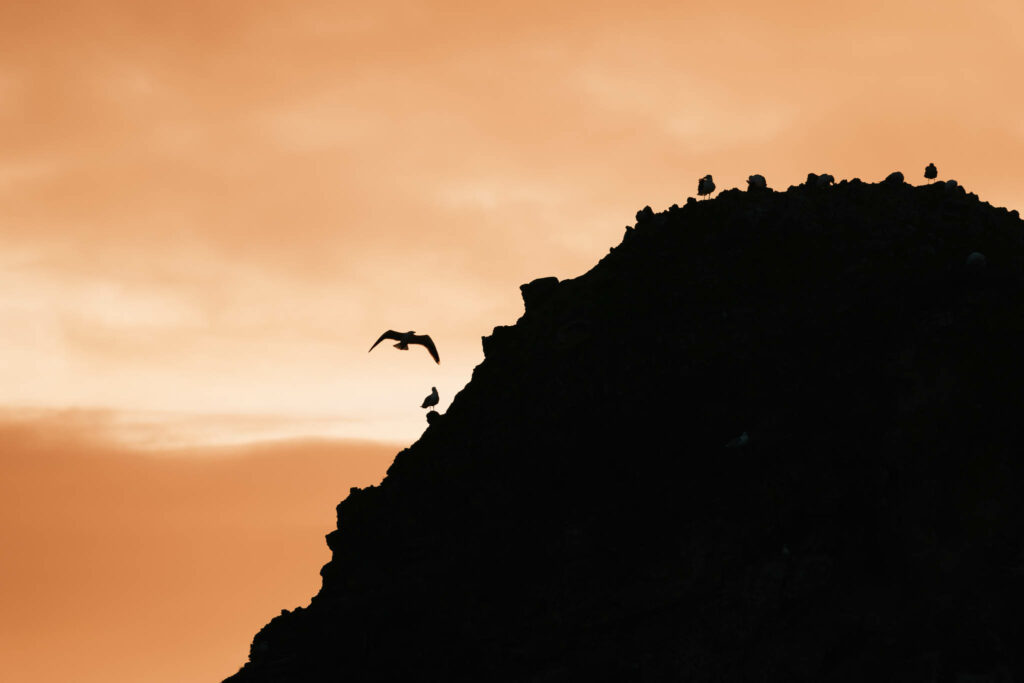 Summary
A super telephoto is not going to be for everyone. They are expensive, heavy, and limited compared to shorter focal lengths. However, pushing past these disadvantages can provide both stills and videos with a unique perspective. They are extremely useful not only in the obvious genres of wildlife and sports but also in landscapes, urban photography, and even candid street, although they are not what you might call discrete.
Lenses last long, and even newer cameras will take older lenses. If you look at the 100-400mm as a long-term investment, you will be wonderfully surprised at how it can add a new dimension to your photography as it did with mine.
Further Reading: