You never know what you are going to get with wildlife photography.
That goes double for the photographers themselves who end up putting themselves in some pretty dangerous situations – whether they know it or not.
(If you're interested in our other articles about wildlife photography, you can click here to open a new tab and read those when you have time.)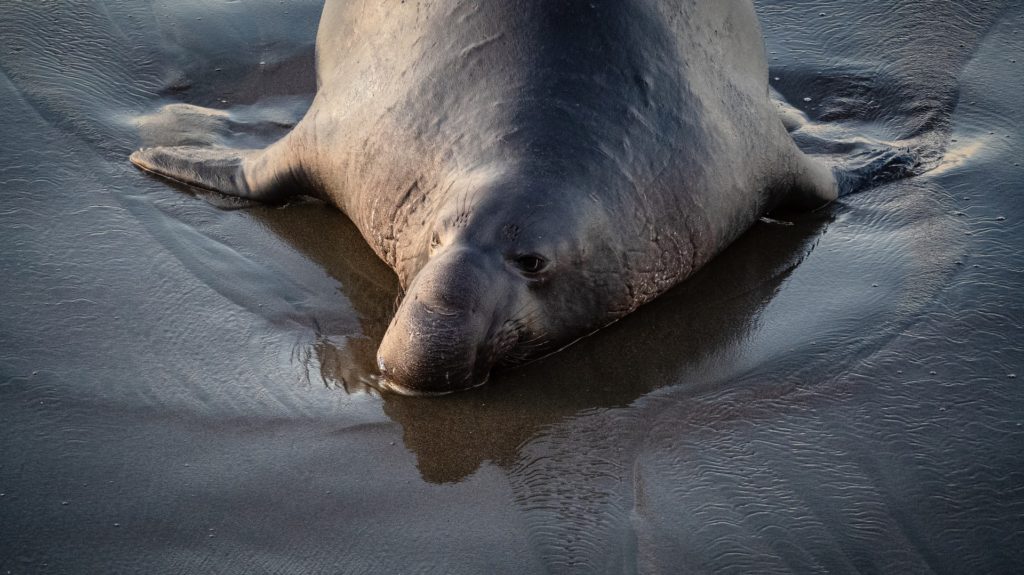 Photographers Chris and his wife Jess Bray found themselves caught up in an interesting situation on a recent shoot in Antarctica when a baby elephant seal decided to get up close and personal with Jess.
In his own words, Chris Bray said:
"It was while we were ashore in South Georgia on this huge gravel beach filled with King Penguins and elephant seals that Jess laid down on the ground to get some cool low-angle shots of some passing King Penguins…Suddenly one of these huge baby elephant seals flopped over to investigate Jess, and was soon joined by another.
Before she knew it, she was being squashed by several of these 100kg+ [220+ pound] adorable animals, snuffling, burping and sniffing all over her. The same thing happened to me and a few of our photo tour guests. A totally unforgettable experience!"
For his part, Bray is no stranger to wildlife and unpredictable situations when it comes to photography and nature. He both works for Australian Geographic magazine and he and his wife lead others photographers on bespoke tours to "wildlife photography hotspots" according to PetaPixel.
And how might this story have ended if the elephant seal been an adult instead of a baby? Adult elephant seals can weigh about 4,000kg.
You can watch a video the encounter with the friendly baby seal over on YouTube by clicking here.
Are you a wildlife photographer? Share your best stories with us in the comments section below.