The beauty of flowers has been revered throughout history. The art of floral design or flower arrangement dates back to ancient Egypt. Nowadays, florists still stick to some classic rules of flower arrangement but they often introduce refreshing new techniques, which makes current floral designs truly variegated.
If you love flowers, we suggest you take a look at these amazing IG accounts dedicated to floral designs. Maybe you'll get inspired and start shooting green and blooming plants on your own.
Enjoy!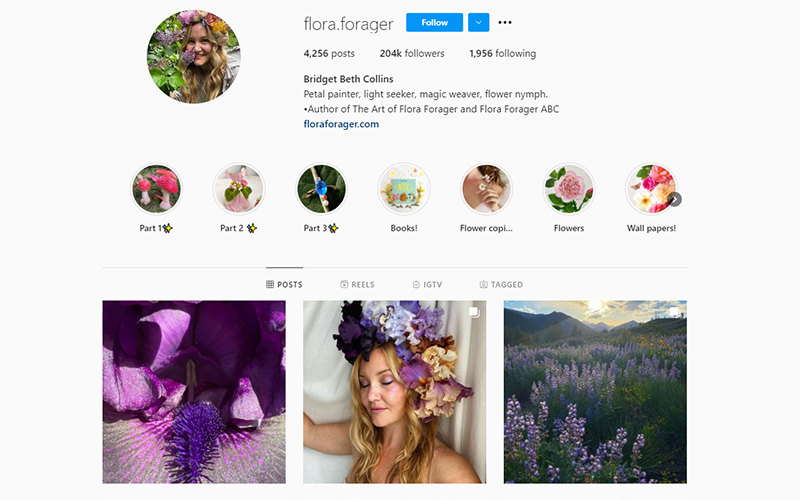 Bridget Beth Collins is a talented floral artist who considers herself a flower nymph and petal painter. She doesn't make only traditional flower arrangements but also art forms such as paintings and sculptures with flowers. She even uses flowers in recipes and photographs beautiful dishes with flowers. Her style is very delicate and she often works with soft, pastel colors.
Preston Bailey is a famous designer, author, and public speaker, best known for his large-scale, monumental floral designs. He's able to transform an entire event venue into a magical place thanks to his extraordinary skills. He also has a podcast.
Kristen Caissie is the owner of Los Angeles studio Moon Canyon. She is best known for her luscious wedding arrangements for weddings and she's one of the top florists in the US according to Martha Stewart and Harper's Bazaar. She often uses earthy tones in her flower arrangements, which makes them look warm and rustic. If you're interested in wedding ceremony flowers, you have to follow her account!
Yukiko is a minimalist florist from Tokyo. Her work is very delicate and the natural beauty of flowers is truly accentuated in her simple yet stunning floral compositions. Yukiko works with both fresh and dried flowers and she's also an excellent food photographer.
Anna Potter is the founder of UK flower shop Swallows & Damsons. Even though her style is very variegated, she often embraces the dark side of floral designs. She uses dark backdrops and low light to photograph her work, which makes bright flowers stand out beautifully. Some of her arrangements resemble the finest still-nature paintings.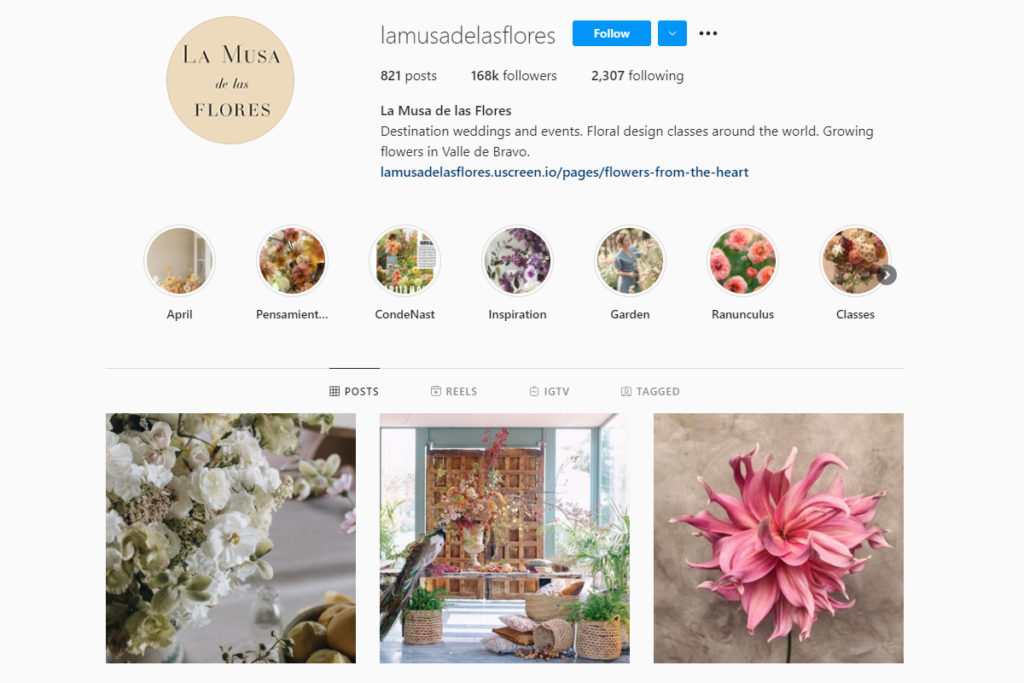 La Musa de las Flores, aka Gabriela Salazar, works for luxury brands such as Yves Saint Laurent, Hermes and Mont Blanc. She grows flowers in Valle de Bravo, Mexico and she's considered one of the most important floral designers in the world today. Her floral pieces are romantic and airy, very feminine.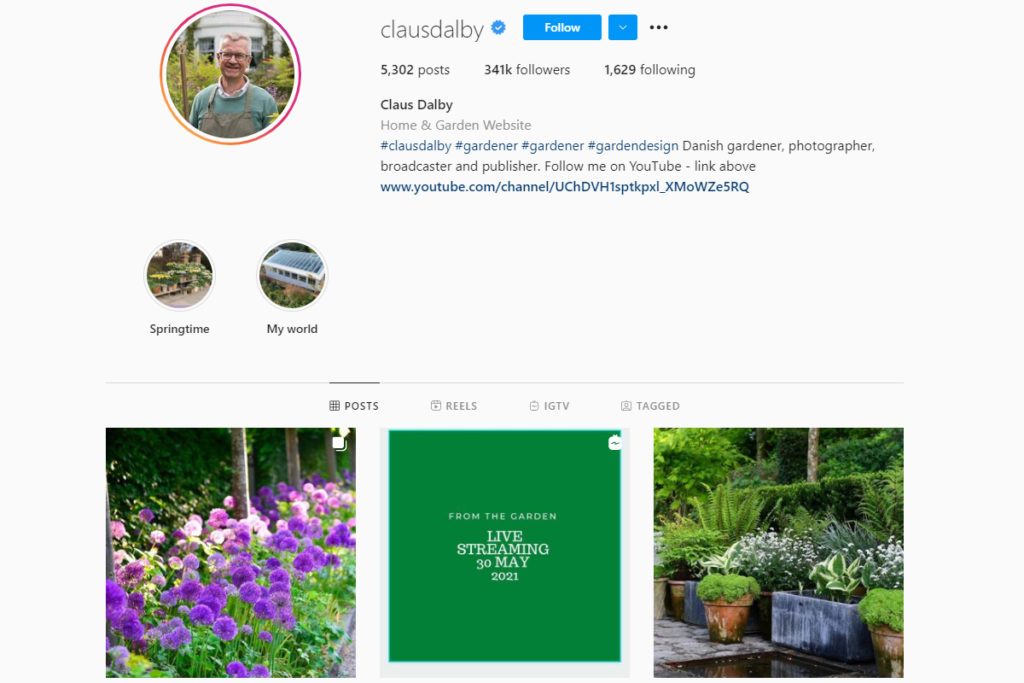 Claus Dalby isn't just a regular florist! This Danish gardener, photographer, and publisher shows you many seasonal fruits and vegetables and the most beautiful gardens he takes care of. He also records live streaming from various gorgeous gardens.
Further Reading: