Mirrorless cameras are lightweight and are continuously evolving to match the performance of your heavier DSLR, so here are the best mirrorless camera accessories to add to your camera bag.
Mirrorless cameras have gained huge popularity recently that many photographers have moved from DSLR to mirrorless even for their professional works.
There are so many good manufacturers that make good quality accessories for mirrorless cameras in general, apart for the camera manufacturers themselves. So the list here is to give you an idea of what is available in the market and it is up to you to choose a manufacturer of your choice if you do not like the ones we have mentioned here for some accessories. Besides, most of these accessories are cheaper than you might expect.
Here are the best mirrorless camera accessories that we thought would help make life easy for photographers.
1. Hand Grip:
If you are a photographer who switched from DSLR to mirrorless, the first thing that you will notice is a downgrade in ergonomics. Most mirrorless bodies (not all of them) feel too small or a bit slippery in the hands. In order to compensate for that, you can buy a hand grip (not the battery grip) that will help improve the way the camera body feels in your hands.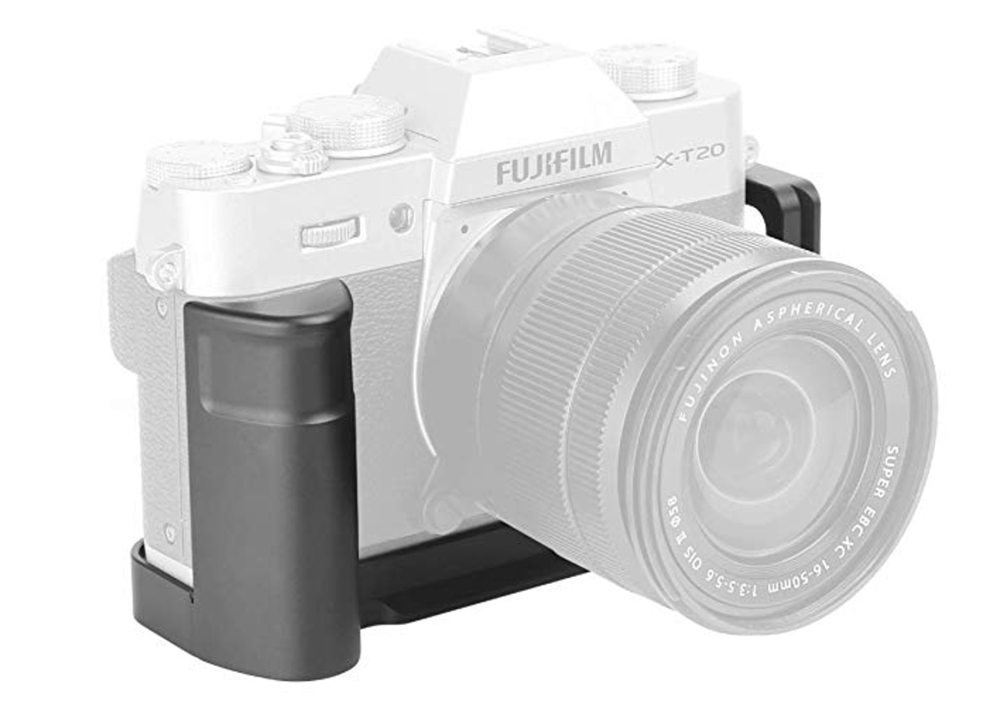 2. Battery grip:
Battery grips are one of the best mirrorless camera accessories because, batteries for mirrorless cameras do not hold a charge for a long time like DSLR ones, except a few recent ones that have decent battery life.
If you are using your camera for professional work, it is best to have battery grips that will enable you to have an extra battery or two in the grip, so you can shoot away without having to replace them when you are shooting important moments.
Moreover, these battery grips help increase the grip-able area in your camera body so you get that extra space to have all your fingers on the camera body especially if you have quite big hands. Some battery grips for certain cameras may have the disadvantage of using the screw socket at the base of the camera, without having a screw socket themselves. In that case, you will have to remove them when using a tripod.
3. USB charging cable:
USB chargers are a great addition to any photographer who wants to charge their camera batteries on the go as you can easily connect the camera to a power bank that you have and charge right away. This is especially important if you are travelling or are in a location or situation where you do not have access to a power socket.
Not all cameras come with a USB charging option, but most recent cameras do. So if you have a camera that has that option and does not come with the cable, you should keep one at your disposal.
4. USB Battery Chargers:
Now if you do not have the option to charge your camera using a USB cable as mentioned above, there are USB chargers for batteries. These make for great ways to charge your camera batteries on the go using a power pack that you may have. Moreover, these are affordable and come at affordable prices between $15 to $20 and sometimes even less.
Just search "Dual USB Battery Charger" for your make and model of camera and you should be able to find a good one. Newmowa makes really good USB battery chargers for Sony mirrorless cameras.
5. Power Bank:
Most of you may already have a power pack that you may be using to charge your smartphones and tablets on the go. If you do not have one, it is one ofthe best mirrorless camera accessories and it is best to get one so you can charge anything while you are away like camera batteries via the USB battery charger or via the USB charging cable. You can also use it to charge your smartphones.
Most of the power packs come with at least 2 output USB ports while some may have up to four. These help with quick charging and are lightweight. So choose one that has the power to suit your needs. Some of the best power banks that perform very well are the Ravpower, Anker and Aukey. These come in an affordable price range as well.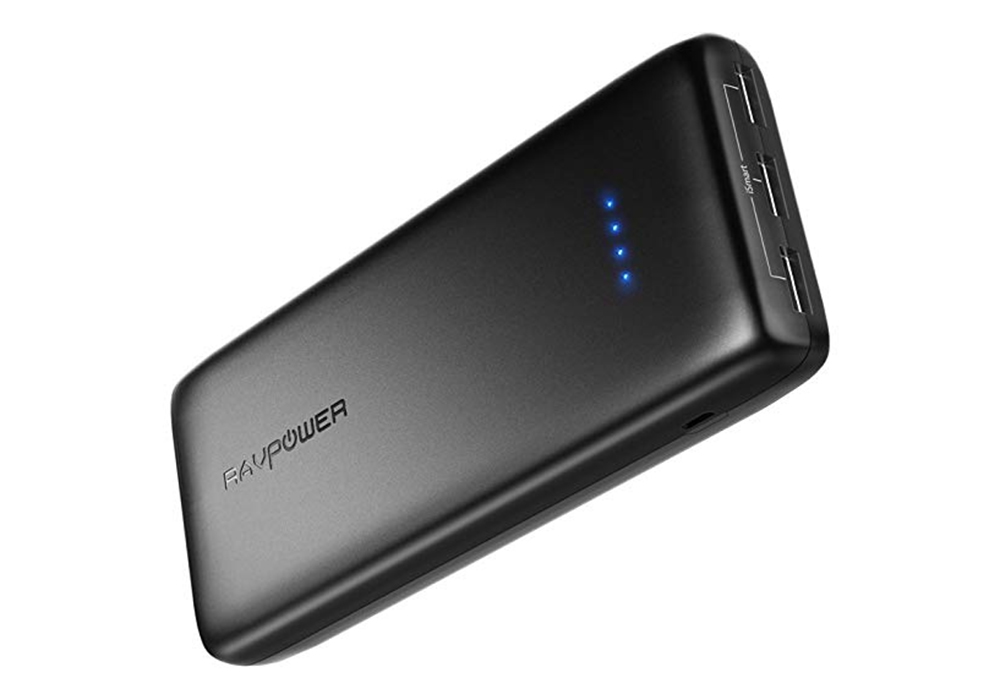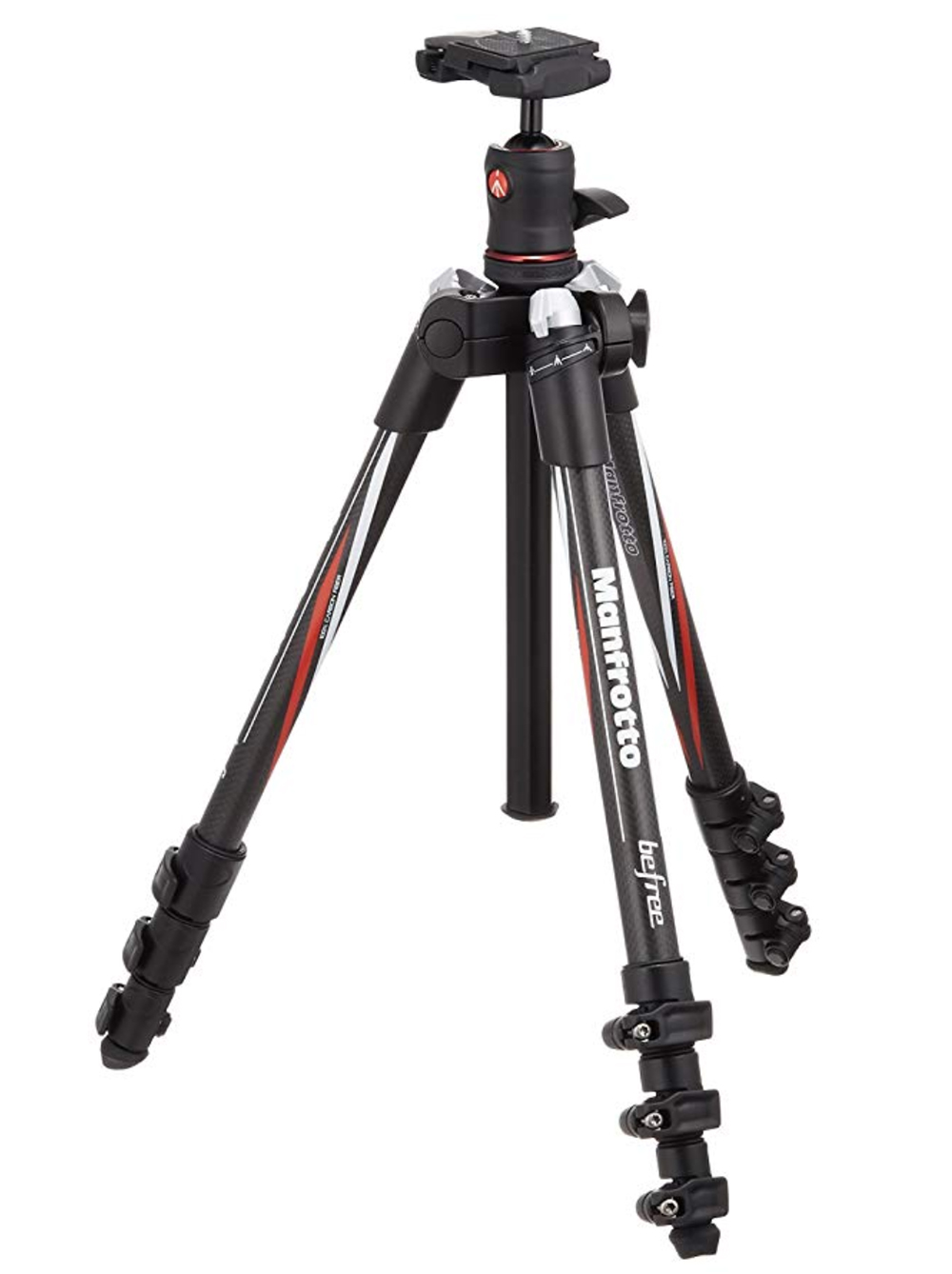 If you are a photographer who loves outdoors and hiking, then you will definitely need a lightweight tripod for those long hikes. One that is best for travel and hiking is the Manfrotto BeFree carbon fibre tripod that is compact, comes with a ball head and quick release system and weighs only 1.1 kg. It can hold loads up to 4 kg and is a good one to carry around if you are a traveller and need to walk around with the tripod for longer distances.
If you are an outdoor photographer, chances are that at some point you may require the use of a tripod. If you do not want to carry around a longer tripod and spend time setting it up, you can use a mini tripod that lets you instantly set up and use it. You will not be able to use it for higher perspective images like you would with a normal tripod but if you have a wall or a vehicle to set it up at a good height, then you are good to go.
One of the best and affordable one at the market right now is the Manfrotto's 2 section mini tripod. This is a good one as long as you are not going to be using heavy or long zoom lenses. It is great for using your mirrorless camera with most prime lenses and shorter zoom lenses and occupies a little corner in your camera bag. It has adjustable legs and leg angles, comes with a ball head, and supports up to 2.5 kg.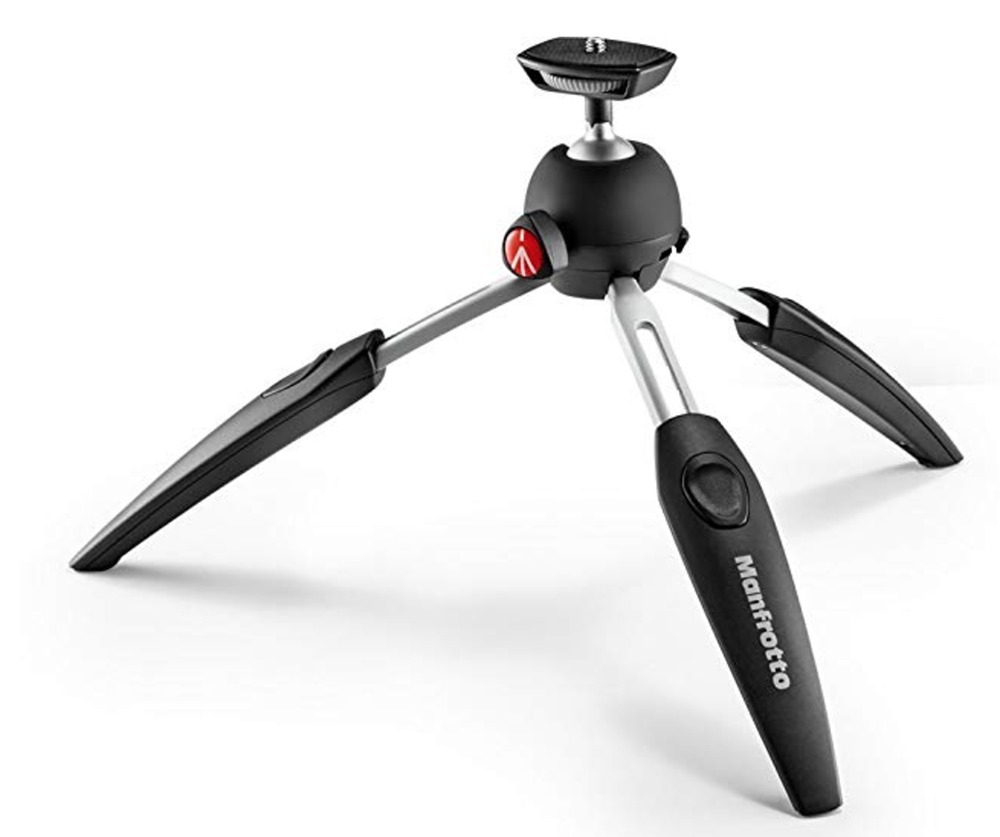 Gorilla pods are more versatile than the mini tripods that we discussed in the previous section because these can be used to fix your cameras literally anywhere like trees, rails, on the bonnet of vehicles or on the ground. This way you will be able to photograph using your camera for unusual perspectives. The best one out there right now is the Joby gorilla pod and these are good for your camera with a smaller lens (not for a longer zoom lens or a very heavy lens) and is compact enough to be stored in your camera bag.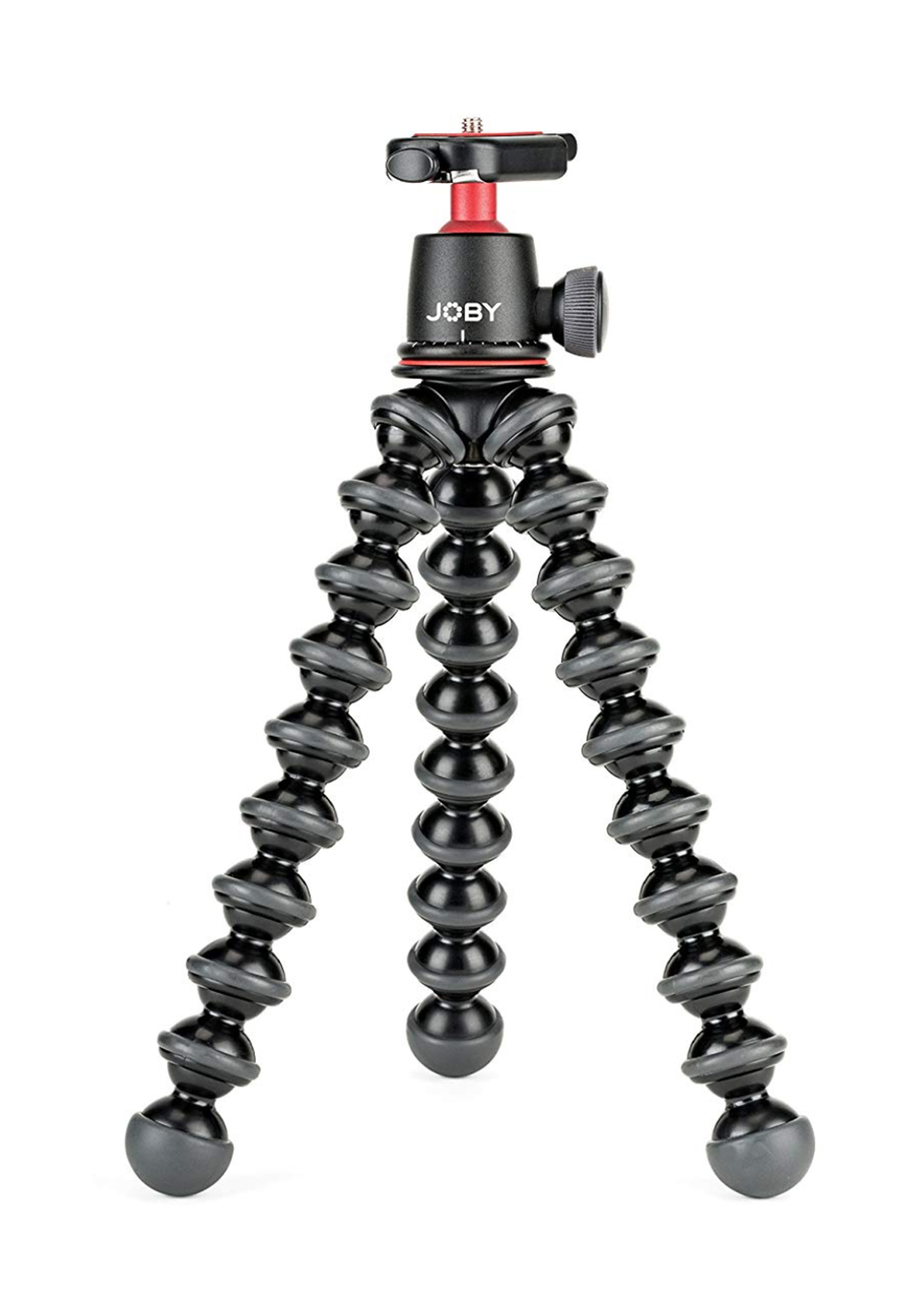 It is always good to have a spare memory card or two just in case as you do not want to be in a situation where your memory card has become full or is coming up with an error and you do not have a spare one to continue with your shoot. Always have a spare memory card or two and make sure you buy ones that have faster writing speed. Cards with slower write speeds will fill up your camera's buffer really quick, slow down the writing speed of raw images thereby slowing down your shooting process.
Most manufacturers have recommended memory cards on their website. So if you are not sure, refer to those to decide on the best memory card. With regards to the size of the memory cards, it is best to go for 32 or 64 GB ones as smaller ones fill up quite quickly when shooting raw. Moreover, if you shoot 4K videos, make sure you have a few 32 or 64 GB memory cards with high write speed. The SanDisk Extreme Pro is a good one that can read up to 90MB/s and write up to 95MB/s and comes at an affordable price.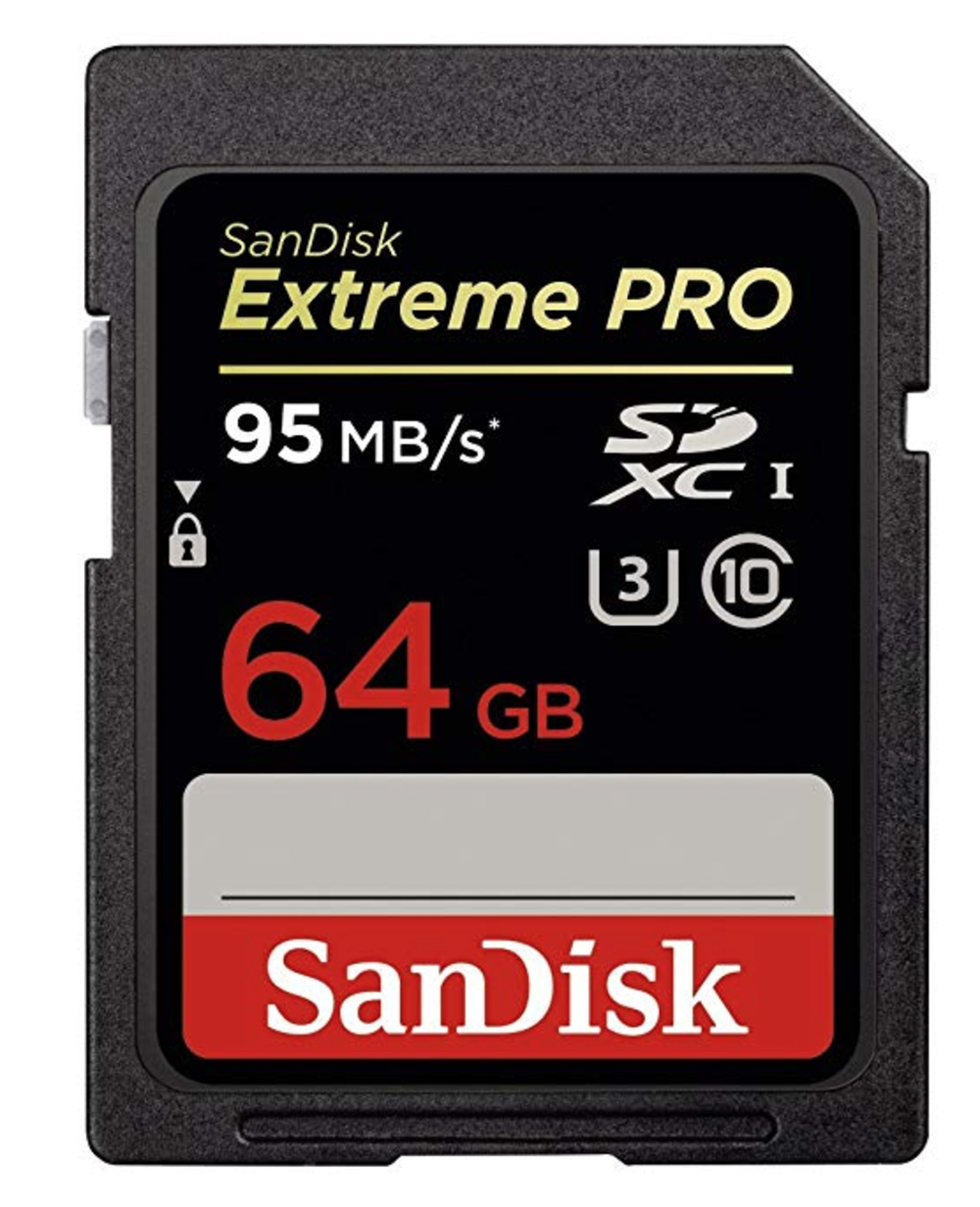 10. Spare Batteries:
Spare batteries are a must for any camera as batteries can sometimes drain quite quicker than you expected due to extreme weather conditions or due to exposure to sudden variation to extreme temperatures. There are times batteries drain even when kept safe at normal temperatures. To avoid disappointments, it is always safe to have at least two spare batteries as mirrorless camera batteries do not stay for a very long time.
When buying batteries, there are many third-party manufacturers that sell good quality batteries, but it is always safe to buy manufacturers own batteries that are recommended by manufacturers for your camera model to safeguard your camera body and the battery.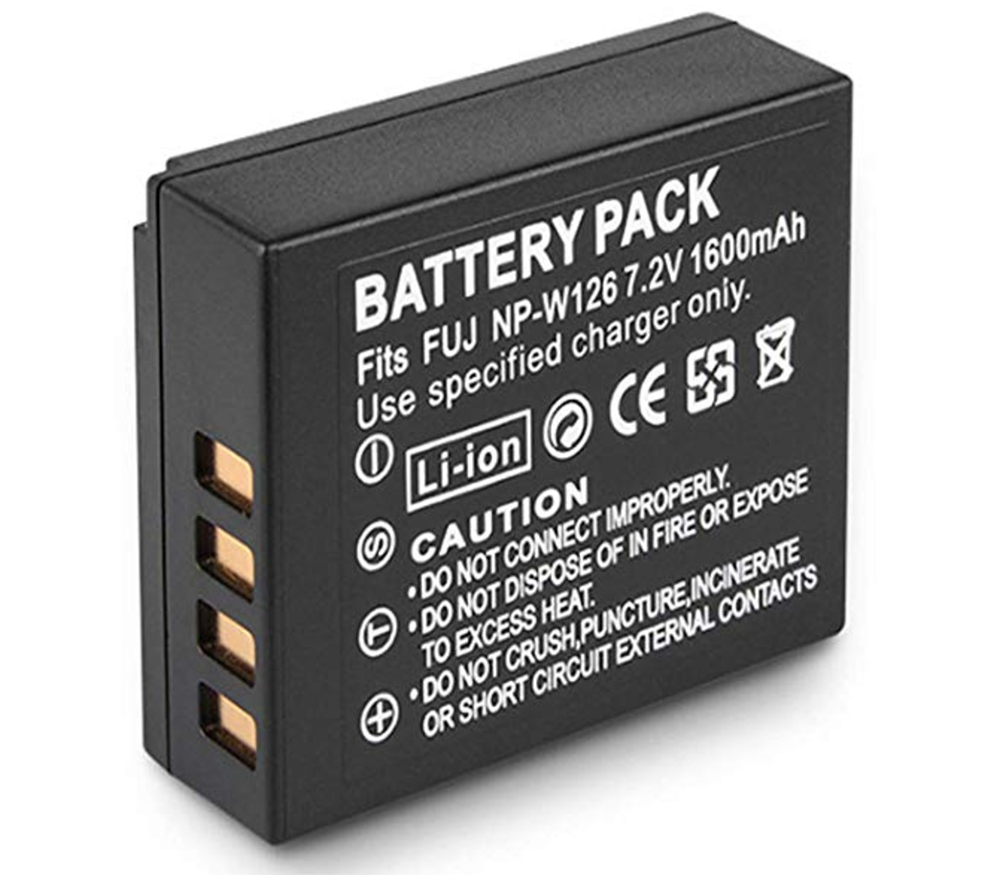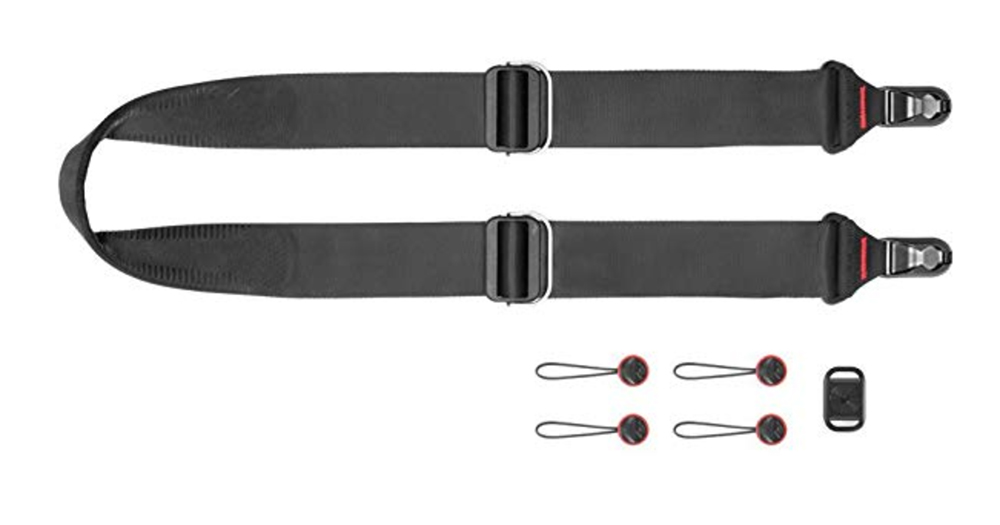 If you are someone who does not like the manufacturer's own straps or you find them uncomfortable, there are many third party camera straps that can be bought to suit your needs. For example, there are straps that attach to the screw socket for a tripod that aid with easy removal of the strap when required. There are also sling model straps that help with easy sliding of the camera along the strap when you need to shoot or the easy snap camera straps that can be attached or removed easily when necessary.
If you are looking for sleek, simple leather straps, there are loads of them out there in the market. Some of the best brands out there are Peak Design, BlackRapid, ONA. If you are someone who carries around two cameras at a time, you will need to have a double camera harness where you can attach two cameras for easy access and usage. Here is one from Blackrapid.
If you dislike or feel uncomfortable using the neck strap for cameras, you could just use a wrist strap. The reason why at least a wrist strap is recommended is in case of an accidental drop, you can prevent your camera from falling to the floor and getting damaged. The wrist strap from peak design comes with its unique anchor link system so you can easily attach and detach when required.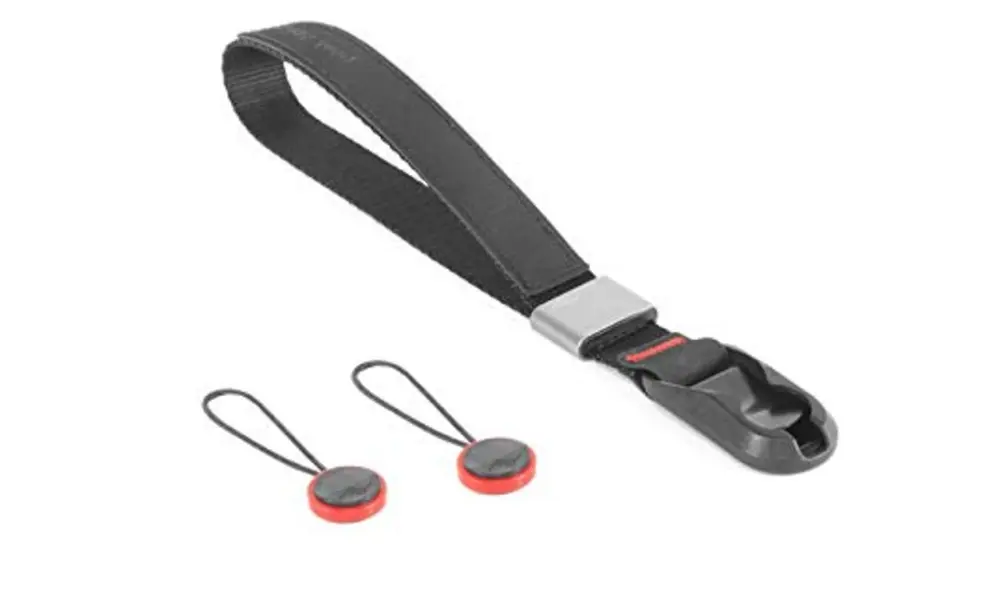 It is good to have a screen protector for the rear LCD screen of your mirrorless cameras as they are prone to minor marks and scratches. These screen protectors come in various sizes, so choose the one that fits your camera's LCD screen. There are even screen protectors made of tempered glass available for cameras just like the ones for smartphones and if you find one suitable for your camera model, then go for it.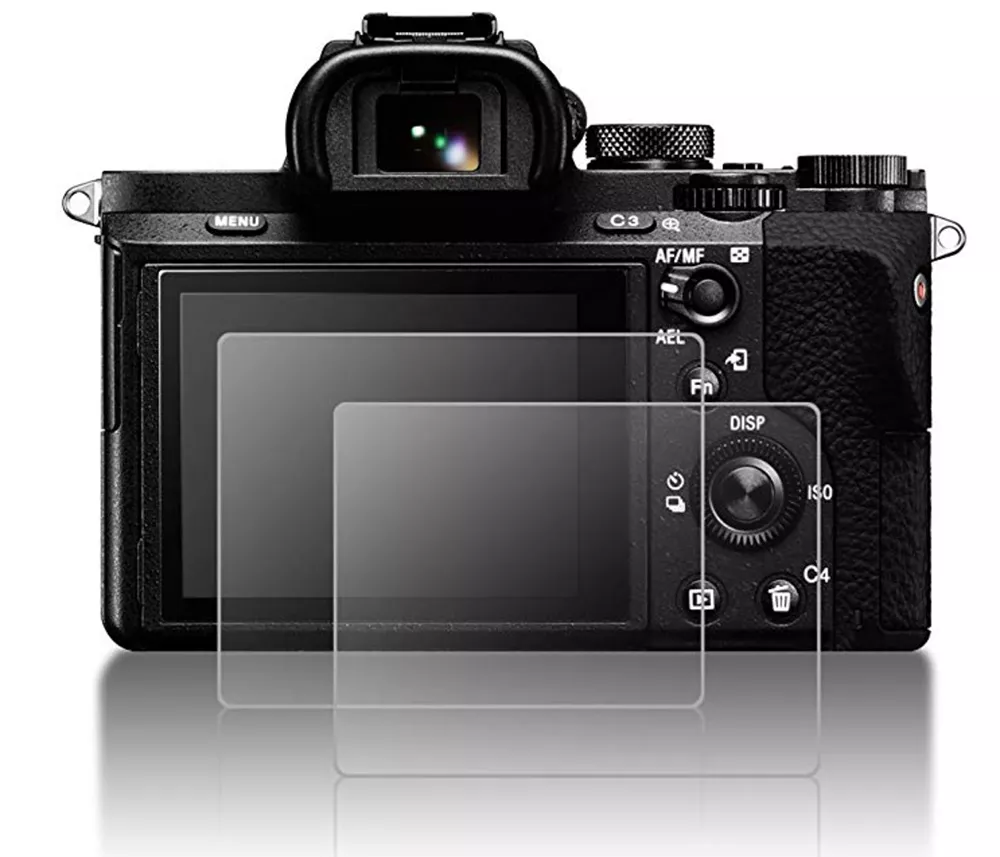 There is a great debate on the use of lens filters, especially the UV filters for lenses. I personally think that it is best to have a good quality UV filter on each of your lenses (size varies for each lens) as there are stories on how UV filters have protected lenses from damage to the front elements during an accident. These filters also help protect the front element of the lens from dust, scratches and other damage. If at any time you are shooting into the light and find unwanted glare or artefacts, just remove the filter temporarily and replace after the shoot.
The UV filters from Tiffen are pretty good. Choose the one that fits your lens.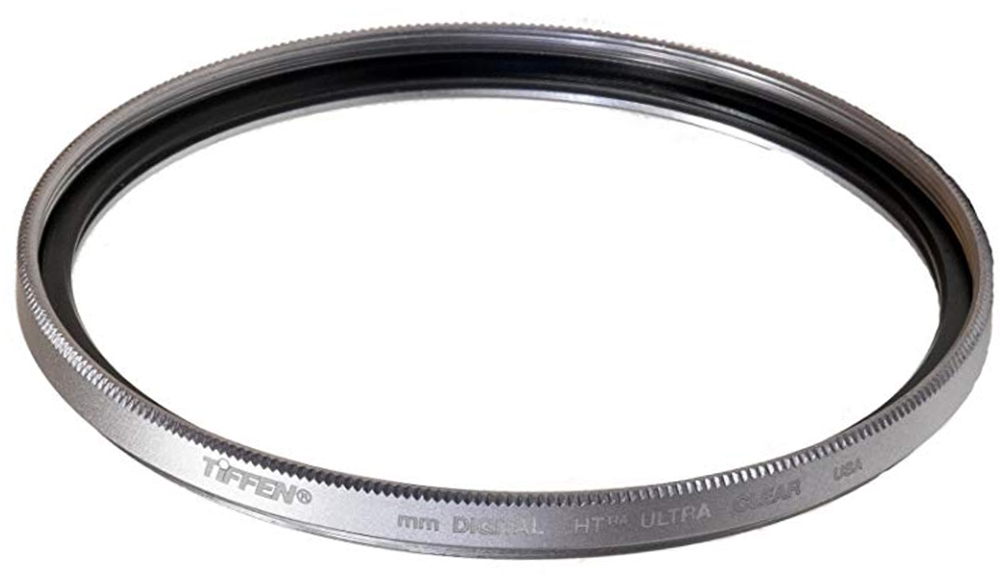 Other filters include the Neutral Density filter and Circular polarising filter, again, available in different sizes for each lens. Neutral density filters are used to cut off high-intensity lights and for long exposure photography, whereas circular polarising filters are used to reduce glare from shiny surfaces and to bring deep colours to the sky.
If you are a fan of infrared photography, then you can get an IR filter for your preferred lens. These filters can be quite expensive, but if you have a lens that you use to shoot landscapes, get an IR filter for that lens, so you can use it to shoot some Infrared landscapes.
Do you make time-lapse movies while outdoors? If you are a fan of time-lapse photography, then an intervalometer will be a good accessory for your camera. Some cameras come with an in-built intervalometer, but if your camera doesn't have one, then this accessory will be a great addition. You can also use this as an external trigger when making other long exposure photographs without having to touch your camera, so you can avoid any blur due to camera shake.
If you are in situations where you have to take self-portraits or be part of a group photo or if you want to click away discreetly when photographing birds in a particular location by being far away from your camera, you will need a remote shutter release that uses infrared or Bluetooth connectivity. There should be original manufacturer ones or you will have to look around for ones that suit your camera make and model.
The PHOLSY timer remote control device can be used to trigger your camera wirelessly and can be used as an intervalometer too. It is available for a few cameras like Fujifilm, Sony, Panasonic and Olympus. Choose the one that suits your camera body.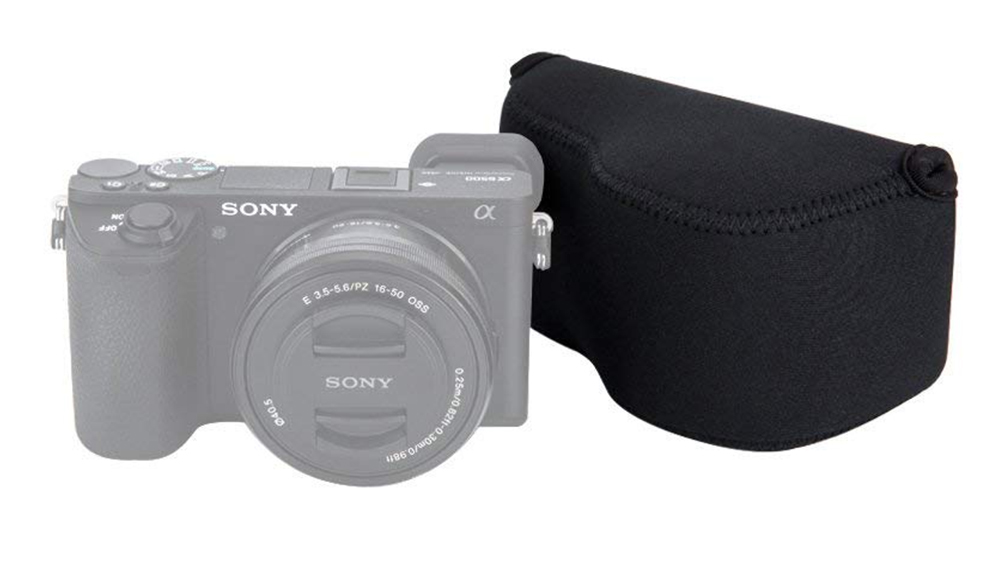 You do not always carry around your camera bag everywhere as it is just not possible to lug around with a big bag if you are out and about for other jobs or chores. There are times you come across scenes and wished you had your camera in hand. Neoprene cases or soft compact camera cases are a good choice in these situations to have your camera packed in and carried along with you in your backpack. These are affordable and safer for the camera.
While you are shooting in high sun, especially when shooting videos or when photographing in live view, it can be quite difficult to avoid glares that render it difficult to see what is on screen. This popup LCD hood is a handy little accessory that will slightly minimise this glare for you. Choose one that will fit your rear LCD screen size.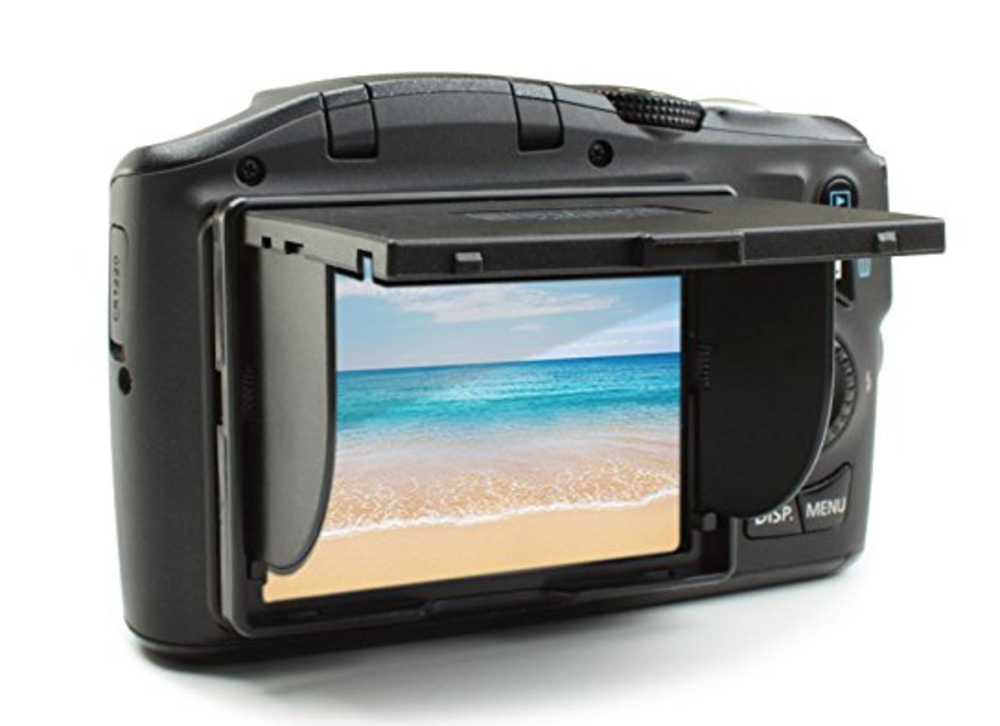 19. Compact Camera Bags:
Sometimes you may not want to carry your huge camera bag around when you go for photo walks, sometimes for some street photography or to photograph something in your backyard. So one of the best mirrorless camera accessories is a compact camera bag. It is sometimes good to stay light with a camera body and a lens and the compact camera bags are the ones that best suit this situation. These let you carry a body with a small lens and a spare lens, plus a small laptop or a tablet. Some of them also have options to attach a small tripod on top.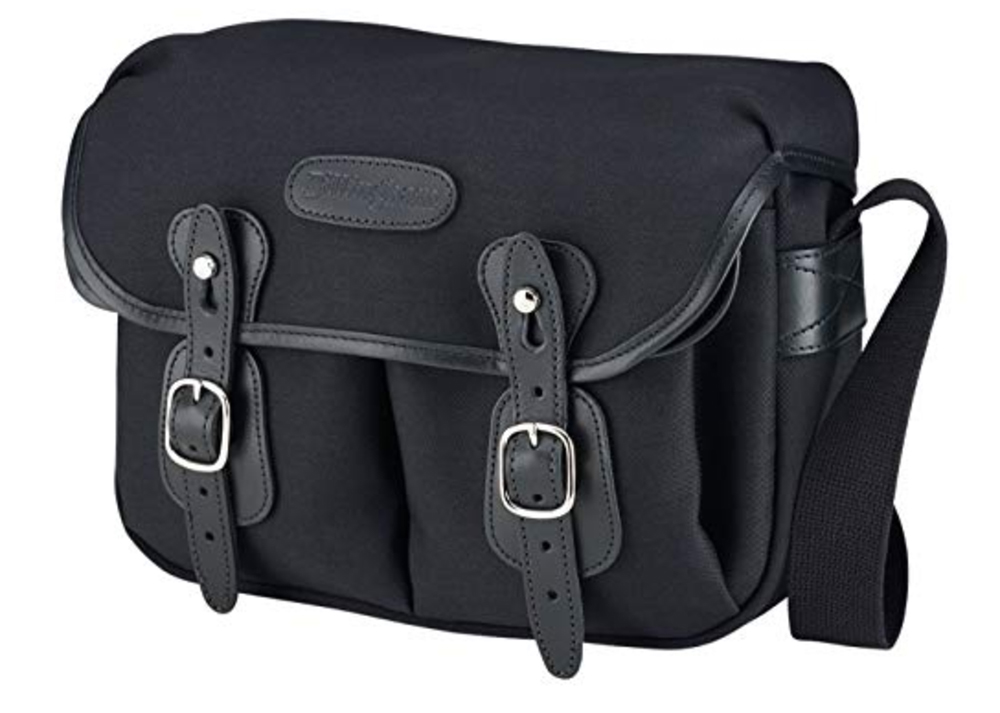 Some of what we found are:
Here are some if you are looking for slightly cheaper ones:
Evecase Canvas Messenger Bag: This is a v

intage canvas messenger camera bag with space to carry camera gear. It comes with a removable camera insert made of closed cell padding and soft cotton that provides protection and space for a camera body and 1 or 2 standard lenses. It can fit a tablet or an 11-inch laptop besides the camera and accessories.

Kattee Canvas Messenger Bag: This bag is made of c

anvas and comes with

zipper closure. It is designed for DSLR or mirrorless camera and the self-adhering

padded dividers for interior protects equipment from any damage.
There are so many others available to suit your needs. Just do a search and pick one up, so you do not need to carry around your large camera bag all the time.
We all know, bad weather days yield great images, but, if you are going to head out for those phenomenal photographs, you need to make sure that you keep yourself and your camera safe. Some cameras are weather-sealed, but we would still not want to take them out in the bad weather for a prolonged period of time. Rain covers come to the rescue in these situations and they come at an affordable price as well.
Besides protecting your gear from bad weather, rain covers can also be used to protect your camera from sand and salt water when you are shooting by the beach or in the sand dunes.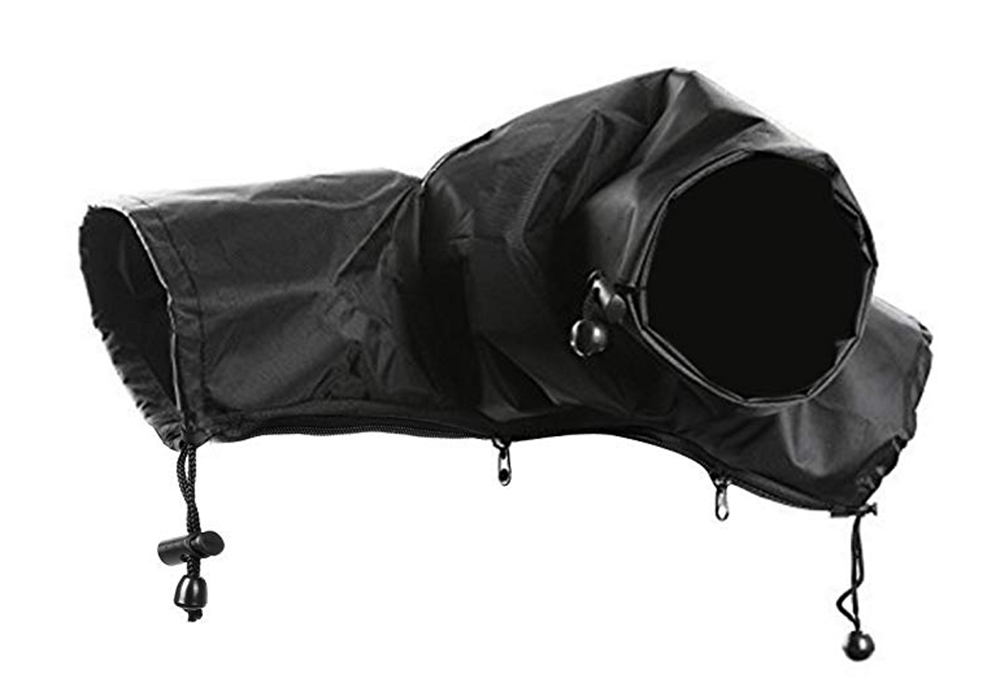 Spirit levels are a great accessory for outdoor photographers to make sure you have your camera levelled. This is very compact, covers your hotshoe and the innovative design takes up less space compared to the two or three axis spirit levels.
The one from Anwenk comes as a pack of two and has a rubberised surface for better handling. These are easier to see and use especially if you shoot a lot of landscapes and architecture.
If you like making videos as well, something that the mirrorless cameras are versatile for, then the following accessories will be a great addition to help you make professional-quality videos.
22. Stabilisers:
When making videos, you will need to avoid movements due to handshake or walking and also will have the need to track shots. This is best achieved with the help of gimbals that are handheld stabilisers on which you can mount your cameras. Some of the best gimbals out in the market that are most talked about are the Zhiyun Weebill LAB, Moza Aircross and DJI Ronin-S.
Zhiyun Weebill Lab: The wireless image transmission feature is compatible with most smartphones, it is lightweight and can handle a payload of up to 3 kg. The touch control feature lets users adjust settings for gimbal movements and camera settings using their smartphones. The advanced follow focus motor helps with precise and smooth focus control while the motion sensor control can be done via your smartphone.
Moza AirCoss: This is a 3 axis gimbal stabilizer and is one of the most compact for mirrorless cameras. It comes packed with a lot of features like auto-tuning, timelapse, etc. It also has the option to power up Sony and Panasonic mirrorless cameras.
DJI Ronin-S: The DJI Ronin-S comes with all-in-one control and is e

asy to hold in one hand so you can focus better on your subject with the easy-to-control focus wheel. The SmoothTrack technology allows you to transfer from motion to camera angle with one hand and you can switch between three user profiles with a simple click.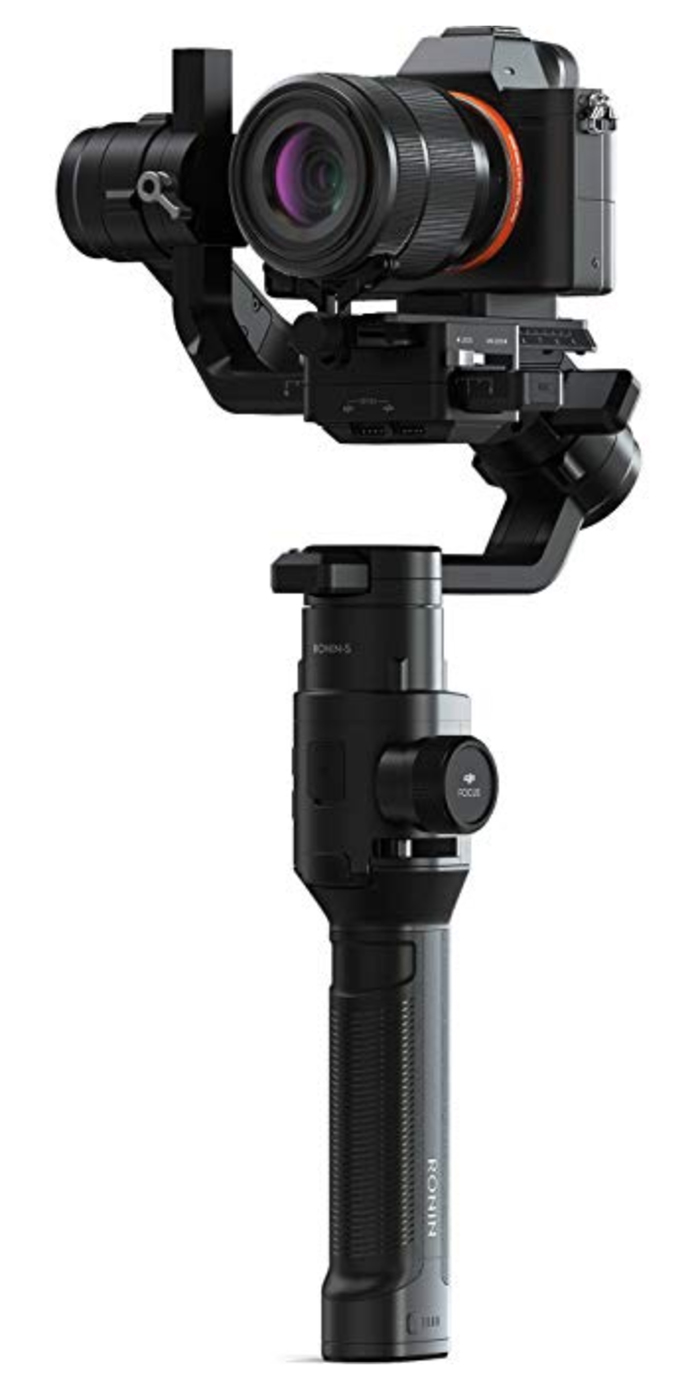 When making great videos, you will also want to give your viewers great audio experience to make sure the story you are telling sounds very natural. If you are looking to capture high-quality audio in your videos, the inbuilt microphone in your camera will simply be not enough. If you are looking to create professional quality videos then you will need to get a microphone that can capture clean and clear audio from your subject while minimising surrounding audio.
One of the best and popular microphones in the market right now is the Rode VideoMic Pro, that is compact, easily fits on top of your camera and has the ability to reduce or increase the input level. It has a high pass filter that prevents low-end noises from being recorded. You can get one with wind cover to use at times when it is quite windy.
There are quite a few models to choose from. Choose one that fits your need and budget.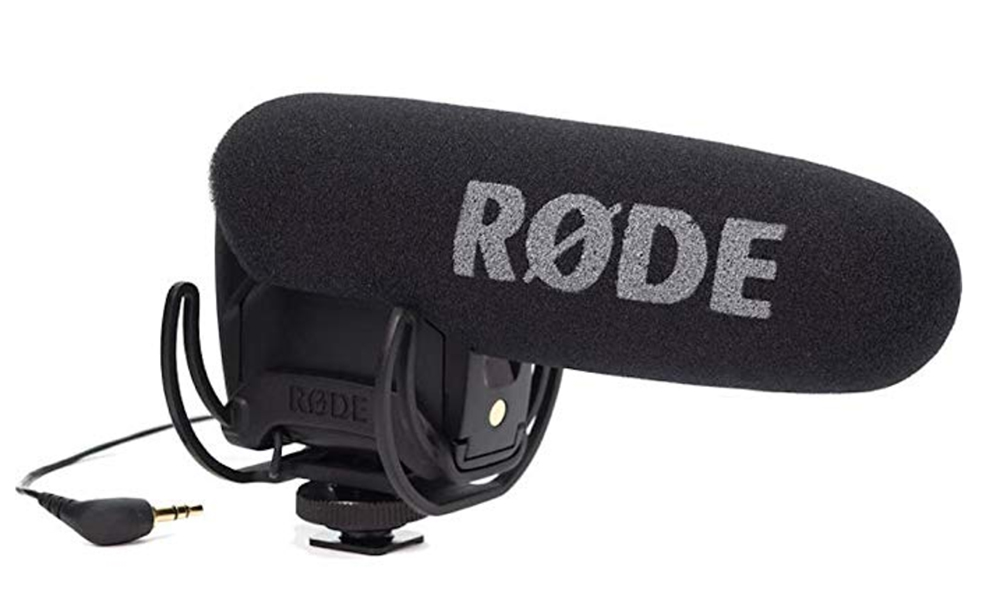 When you shoot videos, you need something more than just a tripod that lets you make smooth movements. For this purpose, there are fluid quick release heads that are available to purchase. The one that is most talked about is the Manfrotto's video fluid quick release head and it supports various loads from 2.5 kg to 7.5 kg. The counterbalance system helps with quick set up and balancing the camera and easy link connectors help with easy attachment of accessories.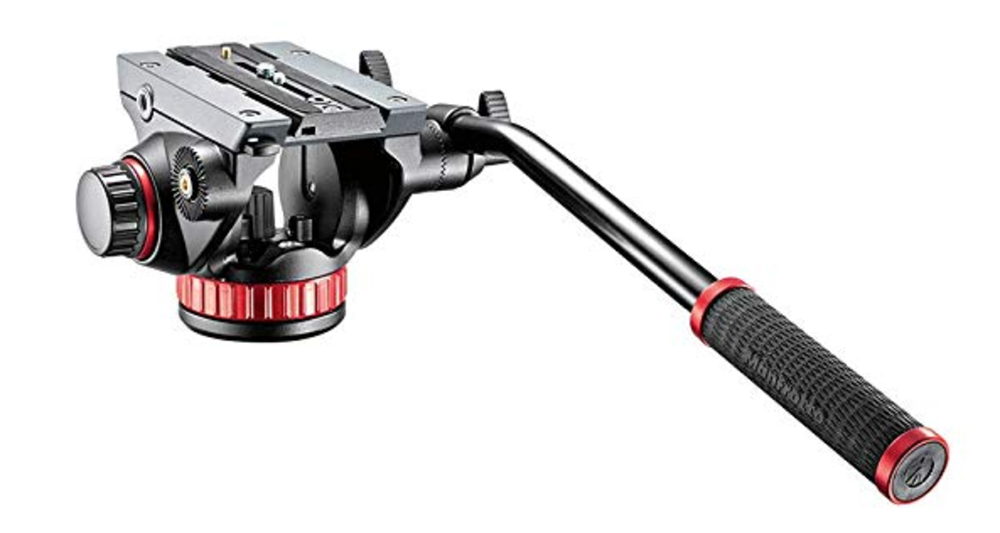 We hope this list of the 24 best mirrorless camera accessories here has been of some help so you can get something for yourself or for someone as a gift.
Further Resources: