Technology is moving much faster than many of us realize.
And while the topics that tend to catch headlines around here – AI and the ever-evolving consumer camera – there are a few others that crop up from time to time that we just can't pass over.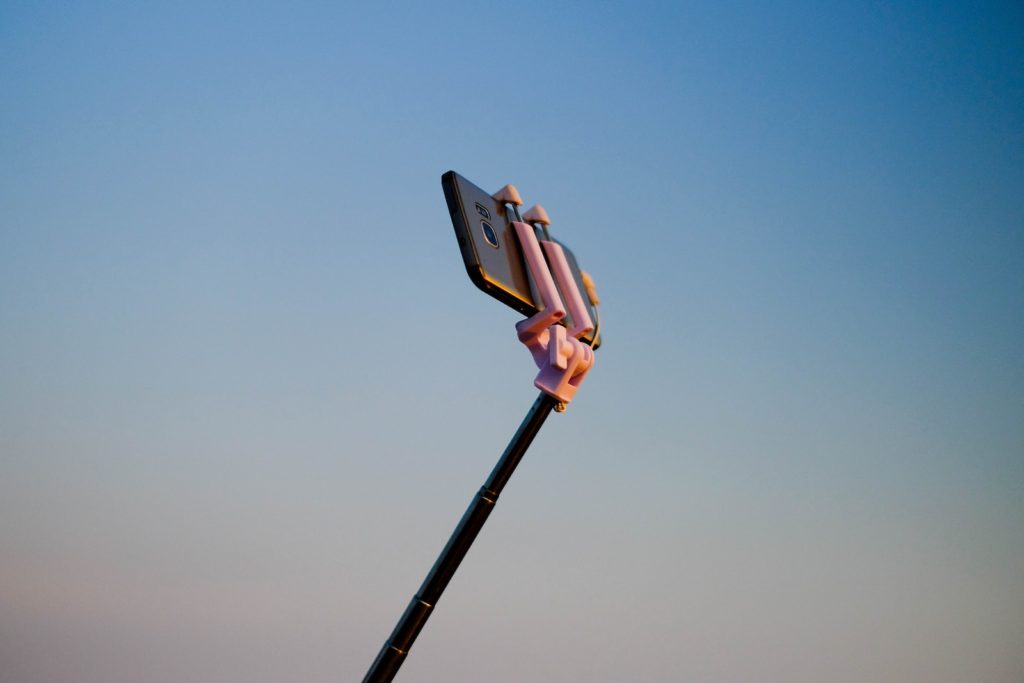 This is one of those "innovations," or, really, a sign of the times if anything else.
What do you do if you're a traditional consumer camera manufacturer like Canon, watching the smartphones of the world steal potential customers out of your reach with tech that, while no doubt impressive, just can't hold a light to some of the best optical equipment out there? Well, as the old saying goes, if you can't beat them, join them, at least in concept.
We have to think that's part of the thinking that inspired the automatic selfie stick concept from Canon. A recent patent filing in Japan details just such an idea with a camera affixed to a selfie stick that is capable of adjusting itself in real time to compose the best selfies possible. Granted, all of this is a concept at this point and not every patent filing transforms itself into a product but we have to admit this one is both novel and timely enough to make us think "maybe?"
Interestingly, PetaPixel notes that this product might be targeted more at the vlogger market. You know, those folks who make video diaries about their various experiences around the world? That makes a lot of sense because we often see vloggers and other creators really serious about the content they create turning to products from Canon and Nikon, among others. Admittedly, we were thinking of the somewhat obnoxious selfie sticks of today and how they tend to be nothing but symbolic of the awkward era in which we find ourselves.
But an automatic selfie stick capable of assisting the user in creating some really dynamic stuff is another idea entirely and one that we wouldn't be surprised to see available for sale in the future.
What are your thoughts on the automatic selfie stick concept? Let us know in the comments below.
Check out some other stories we have on Light Stalking in our photography news section.