The storytelling nature of photography is no secret. It has been used for a century to narrate stories in a very peculiar and effective way. Narrative photographic projects have great power, and regardless of the level of experience and maturity of the photographer, they are very appealing. Find out how to create a meaningful photography essay in 5 steps.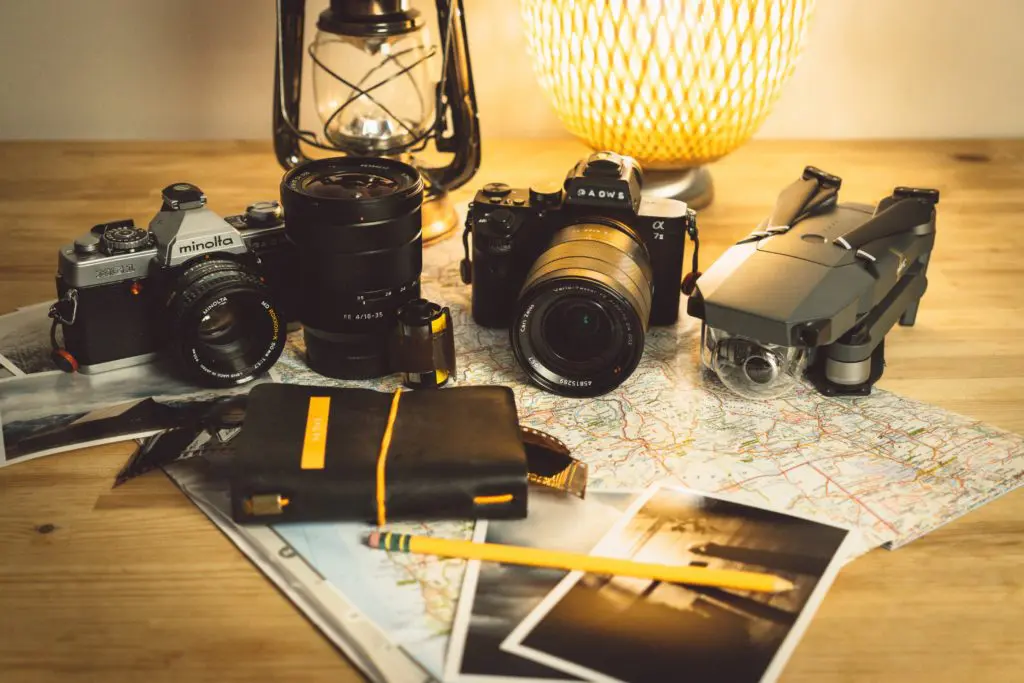 Photography is an amazing art form that portrays interesting stories, events, adventures, life stories, experiences, history and has been around for a very long time having great influence in human life and emotions. Photography freezes the moment and records real life happenings that can be cherished for a lifetime and beyond. To make a good photograph, the photographer needs to look for perfect locations, light, subjects and add a little creativity to it.
Rather than a single image, a set or collections of images are always more powerful in telling a story, bringing in emotions within the viewer and taking/guiding the viewer through the path of the story. It is self consistent, self explanatory and doesn't another person to help with any form of narration. Besides these, photography essays can be a powerful source to bring out suppressed problems in the societies and other issues that are often overlooked.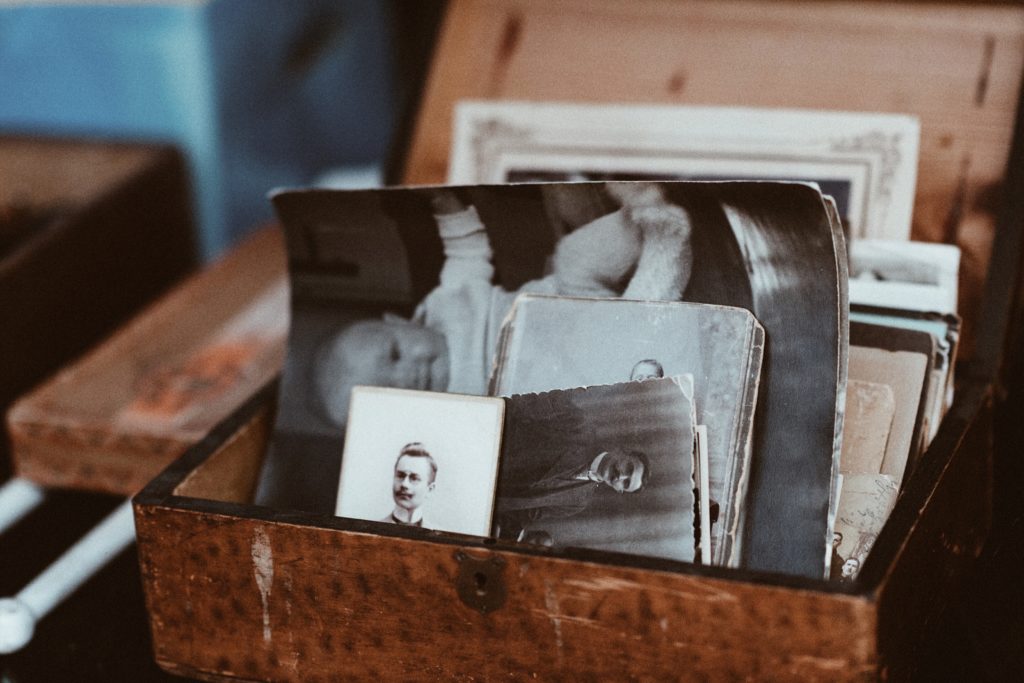 Photographic essays invite us to research a topic or a theme in depth. Documentary photography is perhaps one of the closest things to "narrative" as we traditionally know it. Even though times have changed, and photography has been open to more independent photographers who don't have the same resource bonanza as the editorial or journalistic photographers of previous decades, this new democracy opens the door to the freedom of speech – a freedom that doesn't have to obey any media interests whatsoever.
Alright, But What Is A Photography Essay In The First Place?
A photo essay is a narrative that uses a group or series of photographs to tell a story, evoke emotions or emphasize a specific concept. The camera plays a utilitarian role, and is pretty far from what the final result can convey to those who read it (either completely or just partially). Photography essays can be either just photographs or photographs with comments, captions or text that accompany them to complete the story.
Some examples of photography essays include collage (simplest form of telling a story), an article, a book, an art show or exhibition, part of a website or a dedicated website and so on. Earlier photography essays were printed in the printing press, but in recent times they have moved to the web which is better in terms of easy access, but will not have a similar effect to looking and reading one physically.
What Elements Should A Photography Essay Include?
Being a narrative in a very holistic form, a photography essay should include the following elements in the most extreme cases:
Introduction
Contextualization
Opening
Development
Conflict
Continuation
Climax
Resolution
Closing
Not all essays will allow such a complex storyline, but we can take some of these elements to formulate an idea of what an essay should include. Therefore, a photo essay is a way to tell a story from beginning to end, with substance and a meaningful content.
Most photographic essays require preparation, organization and direction. Photographic essays began to be published in the 1930s after magazines saw that a story could best be told if text was accompanied by photographs. It is no coincidence that, by this time, cameras had evolved such that they could capture images quickly enough to freeze motion.
Also around this time, portability came into the picture, thanks to the practical nature of 35mm film. It was LIFE magazine that coined the term "Photographic Essay". One of the most classic photography essays they published is "Country Doctor" by W. Eugene Smith. This essay documented Dr. Ceriani's working life as a traveling doctor in rural areas of the United States.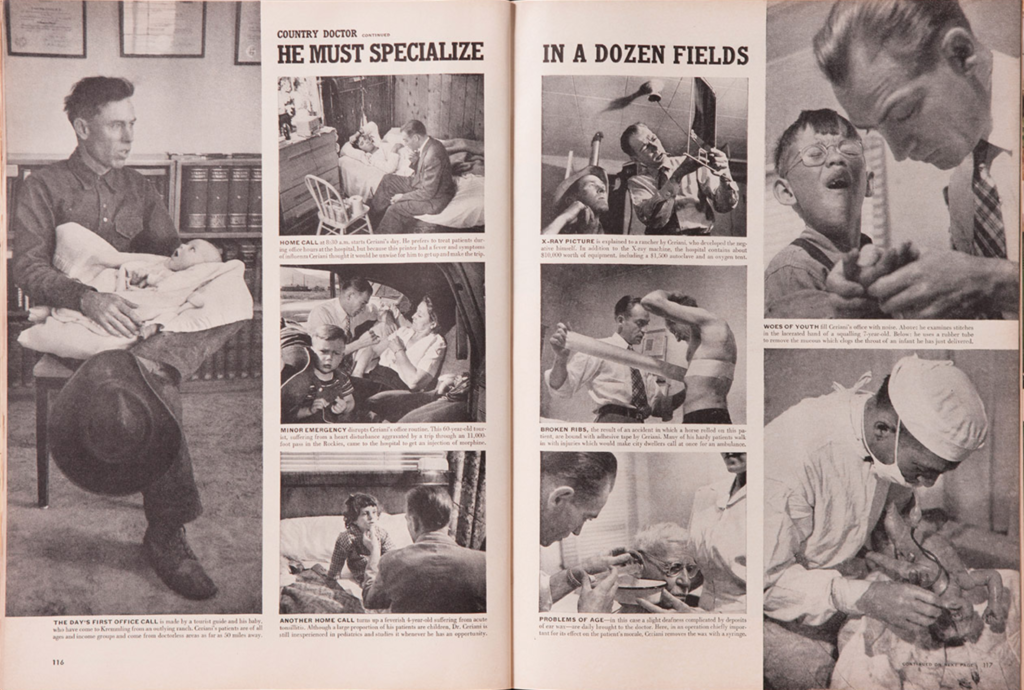 An essay can be short, mid- or long-term according to various factors that can affect the image recording process. After achieving a certain number of images, the editing process can take place and the story can begin its narrative course. Some things that can affect the recording process are the limited resources we endure while working abroad, and limited access to the subject or the circumstances-recurrence ratio.
Here Are The 5 Steps Involved In Creating A Photography Essay:
1. Pick A Topic
Obvious indeed, but choosing a good topic can be difficult without prior research. This is perhaps the hardest part of creating a photographic essay.
The wisest way to approach this is to select a topic that won't be so hard to access – not just because it might be easy. Since it will be accessible, the risk of frustration will be lower than it is when handling a difficult topic. Experience will eventually lead us into working with trickier subjects.
A photo essay doesn't need to always be dramatic and dense. They can be done just for the fun of it, or to discover new possibilities for the photographic narrative. Some topics that are generous when they are addressed are:
The City
Color
Joy
Fear
Sadness
Love
Everyday Work
2. Choosing The Subjects Correctly
When working on a photographic essay, it is important to choose subjects correctly to keep ourselves within a certain scope. Check to see if your subjects are suitable or the story you are planning to tell and if the stories made with them will be interesting for your target audience.
Even if you don't have a human subject to portray, making use of personification can always be a good guide to avoid losing course. For example, you can focus on silence by stating that the images attempted to capture the presence of silence.
Also, solitude can be addressed without any human elements, but still maintain the purpose of capturing "the human footprint", for example.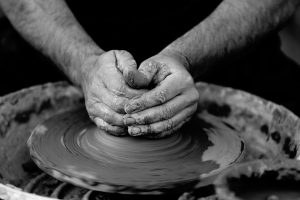 3. Quantity Of Images
It is important to define the number of pictures we are willing to present on our final essay. Defining that number is important for a couple of reasons.
The first one is because it will set the bar of our project's scope (critical when we start to consider our resources).
The second one is our readers. The story should be told from start to finish with high impact, just like a short novel or a story. If we stuff our essay with "filler" images, it will ultimately lose its power.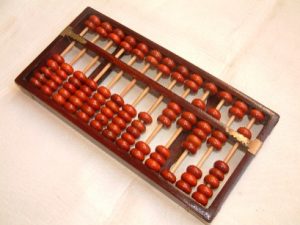 4. Execution
Let the fun part begin! After defining the previous three elements, we can start shooting to create a great storytelling essay. Shooting story telling photographs for a photography essay need to be powerful just like how you would shoot individual images to tell a story. Look for perfect light, relevant locations relating to the story to be told, perfect subjects for the story and also compositional guidelines.
Always have introductory and closing images just like how you would have an introduction and conclusion to any essay. Shoot at different light, angles, perspectives, etc. and finalise during the editing part the images that will work together to complete the photography essay.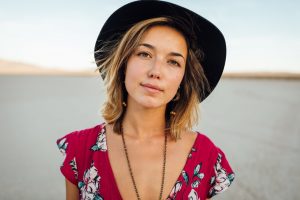 5. Editing
Editing must not be confused with post-processing, which is an important element of the production of the final photographs. Editing refers to the precise selection of the images that will be included in the essay. There is no perfect quantity or order. You (or your editor) will have to be very objective to select the perfect mix to tell the story the way you want it to be told.
Ak yourself questions like, do the photographs speak the story or will they require accompanying text, is the sequence or series logical, do they stand together and complete the story from start to finish, etc. Try and tell the story with minimal images by avoiding repetition as that can bore the viewers.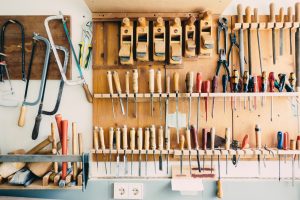 Who Can Create A Photography Essay?
Some photographers believe that only photojournalists or documentary photographers can create photography essays. That is not the case – photo essays can be created on any topics like nature, wedding, events, portraits, travel, etc.
Constant planning, execution and checking can and should be applied to all the stages discussed above. You will need to have a powerful title and written text that is strong and concise. Sometimes longer text may be required.
Photo essays are a great way to improve not just as photographers, but as storytellers, too. Viewing photo essays with a reader's mindset will give you a better feeling of photography's storytelling power.