Today we are going to look at how to get an ethereal look in Lightroom. I'm going to take one of my photos and walk you through the process step by step.
Ethereal: delicate, light, out of this world. It's a look that has become very popular in photography in recent years, especially when combined with the right subject. Perhaps the most common subjects for the "ethereal" look are backlight people in fields of hay or pretty flowers on a contrasting background. 
Ethereal shots are often helped by having a nice shallow depth of field and attractive bokeh. But how do we go from the standard, out of the camera shot to an ethereal-looking image?
If you have a recent edition of Lightroom, it's pretty easy and here's how
The Photo We Are Using.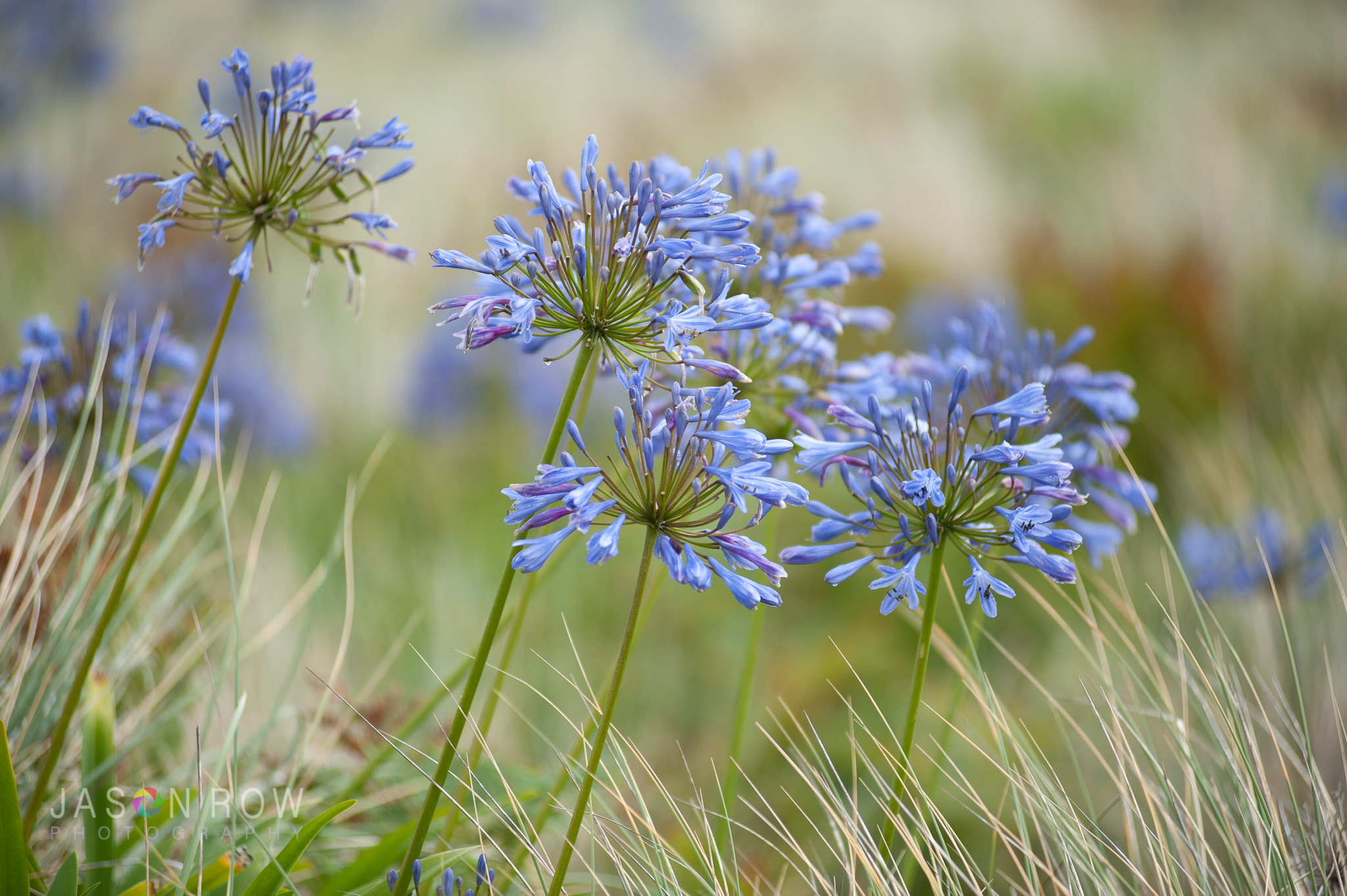 As you can see, its a pretty shot of some blue flowers against a defocused grass background. To the left is a single dying flower, so we will incorporate that into an ethereal looking background whilst boosting the look of the flowers in the front.
To separate the flowers from the background we will use Lightroom's brush tool and incorporate the Auto Mask tool. We wrote an article about Auto Mask not long ago, you can find it here. 
Masking The Flowers
The first thing we need to do is to get the flowers into the Develop Module. This is done by selecting Develop from the tabs at the top right of the screen.
Below the histogram, we see the crop and selection tools. The tool we need is the Adjustment Brush tool on the far right. Select this but for the moment make sure Auto Mask at the bottom is not selected.
We have set a nice big brush size, with a 50% feather and 75% flow. At the bottom left of the image, we have selected the Show Selected Mask Overlay. This will show the areas that we have masked in red, making it easier for us to select.