From exposure blending to fine contrast adjustments, luminosity masks are one of the most powerful set of tools available to photographers in Photoshop. Throughout photography websites worldwide, we can see amazing image after amazing image created using luminosity masks. Yet, very few photographers know what luminosity masks are and how they can transform their imagery.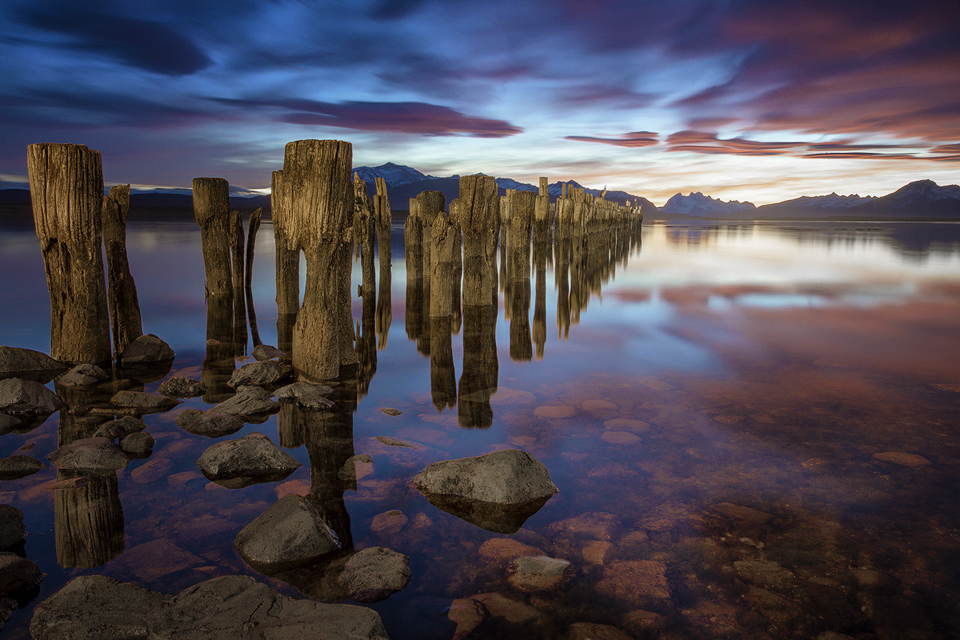 This article will be split into two parts. Firstly you will learn what luminosity masks are through applying them to a simple contrast adjustment layer. The second part, however, is a video tutorial that will show you one of the most exciting aspects of luminosity masks – advanced exposure blending.
What Luminosity Masks Are
At the most fundamental level, luminosity masks are a selection tool. They allow us to make advanced selections based on how bright or dark an area is. While this doesn't sound very exciting, the flexibility these advanced selections give us is incredible.
To give you an example of this, load any image into Photoshop. You can download and work with this image if you prefer – Download Image Here. Once you've done that, go to your Channels Palette.
This is where luminosity masks live once you've made them. Right now, you will see the RGB, Red, Green and Blue channels. Each monochrome channel can actually act as a luminosity mask. Try this, click on the channel which has the greatest contrast. In this case, the Red channel has the strongest contrast between highlights and shadows. Once clicked, your image will become monochrome. Now, while holding Ctrl (cmd on a Mac), click the left mouse button on the thumbnail of that channel.
You'll see a stream of marching ants appear. You've just made a selection based on luminosity. Whatever is black in this channel will not be selected, whatever is white will be selected. The darker the area the smaller the effect, the brighter the area the larger the effect. If you're not familiar with masking in Photoshop, it is essential to learn more before continuing with this article. See here: What is Masking in Photoshop?
Here are the marching ants that represent the Red channel selection from this photo:
With this selection, we can go back to our Layers palette and click on our original image to select it (in some circumstances you will need to double-click this layer). Now we can see how useful this selection is by creating a Curves adjustment layer (or any adjustment layer) and adjusting the contrast.
The first thing you'll see is that the Curves adjustment layer immediately takes on the mask that we created in the Channels Palette.
When we open up the Curves layer, the histogram shows no shadows – only mid-tones and highlights. This is because our mask has cut the shadows out of the equation. Any adjustments we make in the Curves will not affect the shadows.
To deepen the colour in the highlights, bring the highlights down. You can see in the final image below, we haven't affected the under-exposed areas, so we've managed to preserve details.
However, if we apply this same Curves adjustment without the luminosity mask, we lose the details in the under-exposed area in the foreground.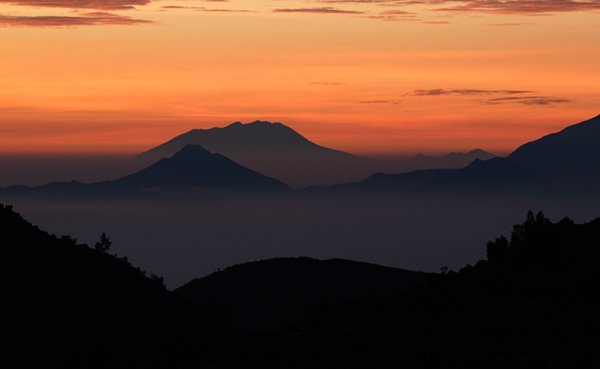 Curves Adjustment Without Layer Mask
With this type of selection we are not limited to contrast adjustments. We can make any adjustment we like, but luminosity masks allow us to make those adjustments with precision.
Luminosity Masks and Exposure Blending
This is where luminosity masks get really exciting. But for exposure blending, we need something more powerful than the three colour channels available to us. We need to create our own, more advanced luminosity masks.
This is a long and complicated process which isn't covered here. For now, you can follow along with the video tutorial and make your own luminosity masks later, or you can download my 18-point luminosity mask actions for free in my Easy Panel.