Filters, I have a love/hate relationship with them. I love what they can do for my creativity. Allowing me to reduce reflections or extend my shutter speed. I can shoot ultra-long exposures or get my shutter down to the 180-degree rule when shooting video.
However, I also find them cumbersome, especially for such small items. I find them fiddly, and I also find them in strange parts of my camera bag despite putting them back in the right place.
Kase Wolverine Magnetic Filters
Made of high-quality coated glass that produce excellent image quality
I have used circular filters, a square filter system, step-down rings, and all stops between. Each has made my image better and yet my workflow a little worse. Digging around looking for step rings, and attaching a square filter holder only to find one of the retaining screws has fallen into the dark depths of my camera bag. These are just two of my many frustrations with filters.
How I Discovered Kase Filters
Finding photographic products on Youtube can be hit and miss. Many of the big photography channels are often shills to the manufacturers. However, it is possible to weed out the shills and find some genuine reviewers. I was in the market for a new filter system and in my mind it was coming down to two square filter systems, those of Lee and Nisi. Both are amazing systems, both feature high-quality filters and a high-quality price to match.
During my research, another name kept cropping up, Kase. Some independent landscape photographers, all of whom I follow and respect were talking about the Kase Wolverine system and how it had changed their perception of working with filters. The thing is, I had never heard of Kase.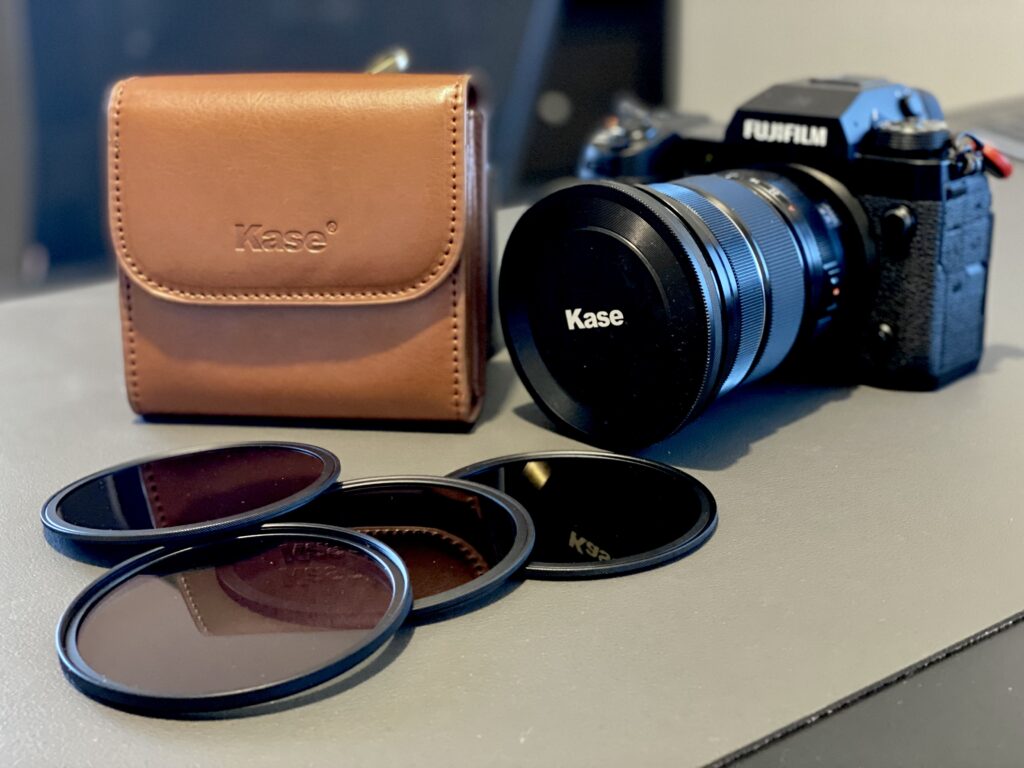 Who Are Kase?
Kase are a Chinese optical company that has been around since 2011. They provide filters for cameras, smartphones, and drones. They have numerous patents filed on glass filters and were the first company to create an antibacterial, mildew-proof glass for filters back in 2011.
By all accounts, they are a well-established and well-regarded manufacturer of optical filters. They are also reassuringly expensive, and such product manufacturers do not last long if their products are not of high quality. So I decided to give them a go, in particular, their Wolverine Circular system of filters because of their unique selling point – they are magnetic.
Magnetic Filters? How Does That Work?
Now clearly, I understand the physics of magnetism, but I confess I was a little confused about how a magnetic filter system would work. After all, some lenses have plastic casings. How would the filter stick to them? The answer was by the use of a step ring.
To use the Kase Wolverine magnetic filters, you attach your magnetic stepping ring to the front filter thread. Then simply drop the filter onto that ring, and it will lock on. The key to using this system is to go for the biggest diameter filter you think you will use. In fact, go above that if you think in the future you might have larger diameter lenses.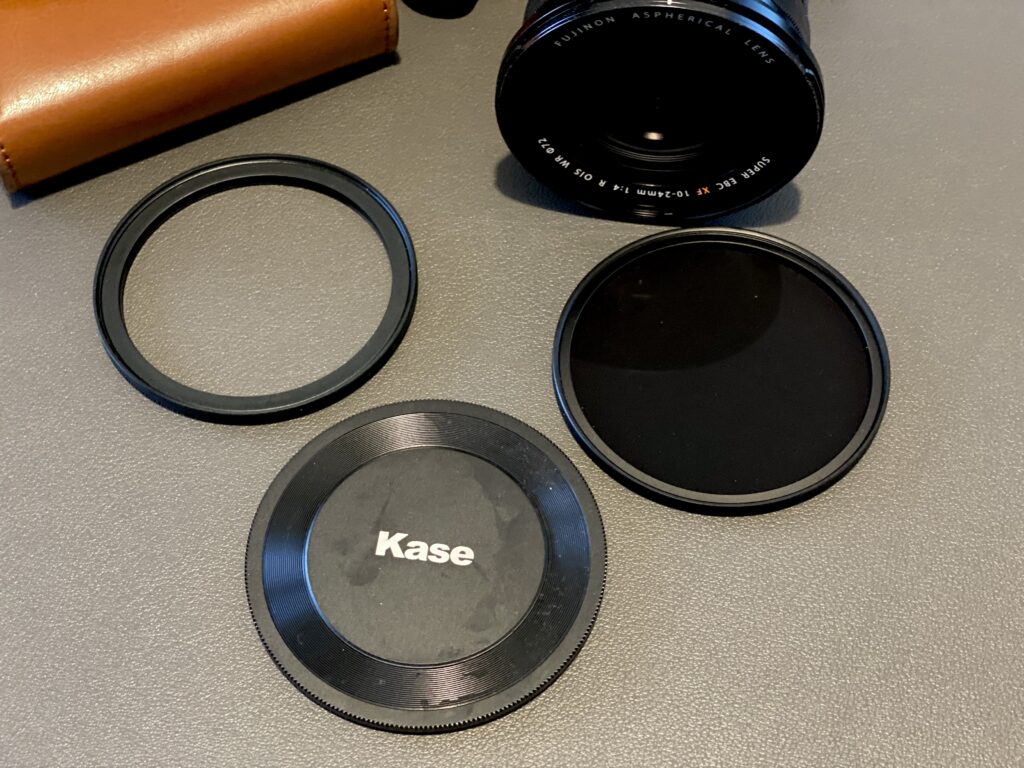 I went for the 77mm filter system, the largest lens I have being the Fujifilm 10-24mm with a 72mm filter thread. Kase go up to 95mm system, good enough for most digital medium format lenses. In fact, they also have a special 112mm system designed to cover the Nikon Z 14-24mm lens. Of course, the price increases with size.
I opted for the 77mm Professional Kit. This gave me the 77mm stepping ring, a circular polariser, NDs 8, 64 and 1000, a total of 14 stops of density, and a leather carry case. The one other thing that comes with the system is a magnetic lens cap. This is attached to the step ring, saving the need for removing the stepping rings. Obviously, you will need extra lens caps for each lens, as well as step rings, so factor this into your cost. My filter system came to a total of £343 ($410). This is similar in price to the Nisi and Lee systems. So are they any good?
Kase Wolverine Magnetic Filters In Use
In short, yes. I was very impressed by the build and optical quality of the filters. They have very thin frames, making stacking more viable. I had three on my Fujifilm XF 10-24mm but had vignetting up to around 18mm. With two, there is no visible vignetting. The filters are clearly made of high-quality coated glass that, according to Kase, is toughened and color neutral.
In use, I have to be honest, they were a joy. The carrying case is a quality leather affair making it a breeze to keep your filters in order. Simply slide one out, position it close to the adapter ring, and let physics do its work. Occasionally the filter will not mate perfectly with the adapter. Then you simply pull the filter off and reposition it. The magnets are firm enough to prevent the filters from falling off, even under extreme conditions, yet not too powerful to make them difficult to remove.
The image quality is excellent. I saw no significant color shifts during long exposures, even using the ND1000. The ND8 and 64 are also excellent for video work, giving a more neutral color than variable NDs. This is particularly important in video work as most cameras do not shoot video raw. This means color casts can be hard to correct.
The circular polariser works well with no banding and neutral color. There is some hard graduation at extremely wide angles, but this is the same for all polarisers. It's super thin yet easy to turn, even when stacked with an ND filter. It's advised to have the circular polariser as the first filter in any stack.
The only minor issue I have come across so far was actually quite humorous. I tend to put lens caps in my pocket when shooting. When I did this with the lens cap provided, I found that a significant proportion of my loose change had attached itself to the cap. I guess you could buy an additional lens cap to keep your spare change organized.
Kase Wolverine Magnetic Filters
Made of high-quality coated glass that produce excellent image quality
Overall I have been very impressed with the Kase Wolverine Magnetic Circular filters. As mentioned, I bought and paid for them myself as an investment in my gear. Kase had no involvement in this article. It's early days, but after a week of shooting with them in the field, I suspect they will be my filters of choice for some time.
Further Reading: