Whether you already have an idea of what you want your location to be for your next photoshoot or you're hoping to be inspired by unknown locations to develop an idea for a photoshoot, location scouting can be a really time consuming part of the planning process. Fortunately, there are tools that can help speed up the process!
ShotHotSpot
Not too long ago, Darren Johnson dropped me an email telling me about a new (and free!) location scouting service for photographers he is launching called ShotHotSpot and asked if I'd be kind enough to take a look at it. Currently in public beta, the website allows photographers to search the world over for locations using a number of variables. If you know the general area you'd like to stay in, you can simply type it in the search bar to see a list of potential shooting locations.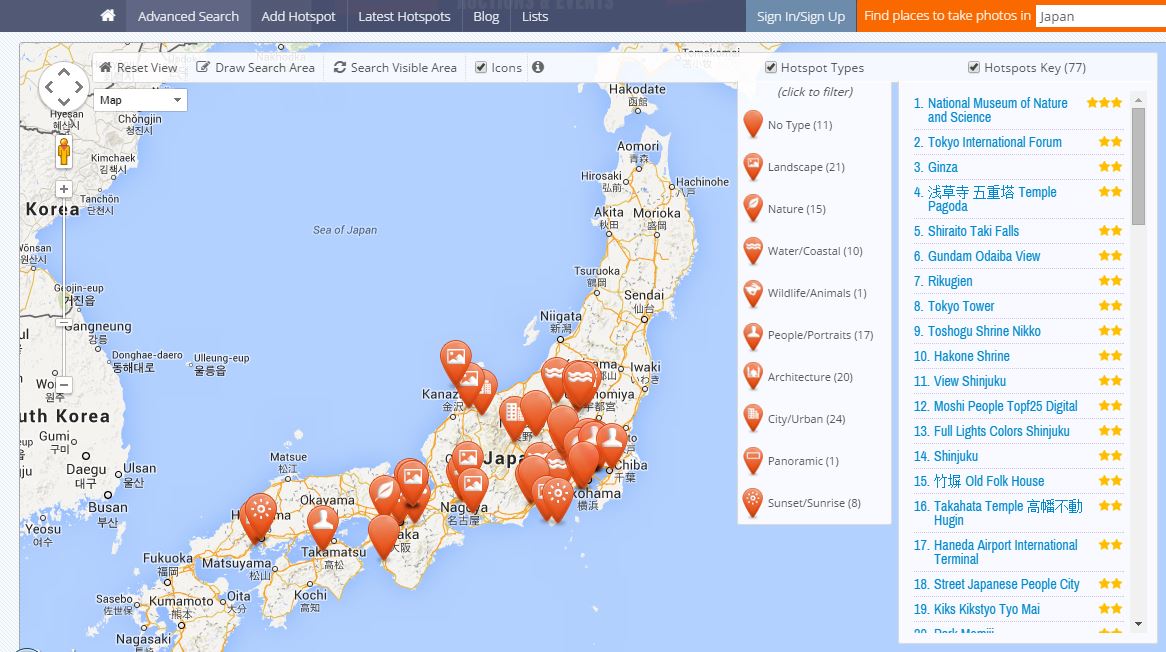 You can narrow down the results by selecting which type of shot you are looking to take (sunset, architectural, people, etc…)
The service relies somewhat on user submitted images and locations, but pulls most of it's location sources from photo sharing websites like Flickr and Panaramio. In most cases, you can even see photographs of the location right in the search results, which is a really nice feature.
Going Mobile
ShotHotSpot is now integrated into the popular mobile app, The Photographers Ephemeris, another invaluable tool for scouting and planning photoshoots. Ephemeris tools allow you to look up any location in the world and view it's sun and map calender allowing you to understand what the natural lighting will be like at any given time.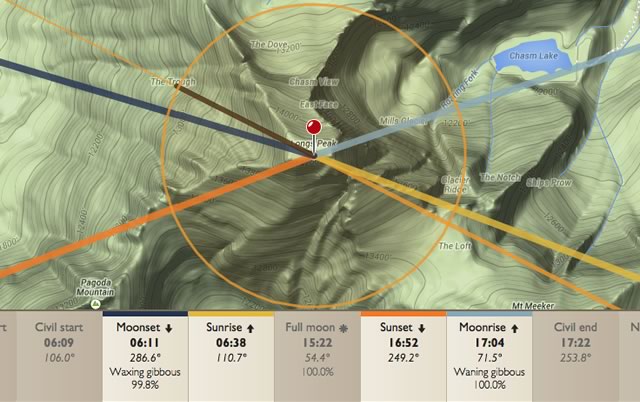 Photopills, a similar app, allows users to browse through over 10,500 proven locations, all of which are linked into Wikipedia, making it easy to do some follow up research.
There is a whole slew of location scouting apps available for both Android and iOS, a simple search in your mobile devices respective app store will yield you numerous results, so if The Photographers Ephemeris or Photopills isn't exactly what you're looking for, you could probably find one that is a perfect fit in just a few minutes.
Find A Location? You're Not Finished Yet!
If you're not familiar with the area you are planning on shooting at, it's in your best interest to learn as much as you can about it before you head out to shoot. If it's possible, plan a preliminary visit to your location so you can make sure you love it in person as much as you loved it when you discovered it online. If an initial visit isn't within reason, take to the internet and read up on the history of the place (when applicable) and don't forget to check things like weather averages for the time you are planning your shoot, whether you will need a permit to gain access to the area with your camera, moon-phases (also when applicable). You can also check in online forums to consult with other photographers who may be able to give you a first hand account of their shooting experience at your chosen local.
Remember, it's best to have too much information than not having enough of it, especially if you plan on travelling a long distance, or will be spending a lot of money on gear rentals, permits, etc. Don't travel a 100 miles to your dream location only to be disappointed to learn it's closed for the season. These kind of mishaps can be prevented with a small amount of research!