We've all seen wonderful photos of nature and it's very likely that you've even photographed some. Nature photography encompasses a wide range of photos shot outdoors – landscapes, seascapes, wildlife, flowers, insects, and much more.
If you like photographing nature, we have put together a list of some free e-books on nature photography for you to check out. We hope that you find these useful and that they help you create some great nature photos!
(Note: If you want to take your landscape photography up a notch before you take your next trip outdoors, take a look at Kent DuFault's guide to landscape photography over at Photzy)
Capturing the beauty of nature: a stunning seascape. Photo by Pacheco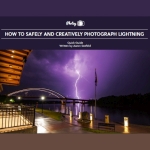 In this guide, photographer Aaron Seefeld will teach you how to successfully photograph lightning. He talks about the equipment that you'll need, framing ideas, camera settings, and the techniques for capturing lightning strikes. If you haven't photographed lightning before, do check it out!
---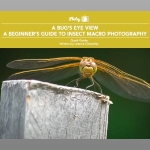 If you'd like to learn how to photograph bugs and insects, you should definitely check out this guide by photographer Leanne Cleaveley. She discusses everything from gear setup and lighting to composition ideas on utilizing perspective in insect macro photography.
---
Capturing seascapes can be a lot of fun, and the resulting photographs can often be stunning. In this guide by Jason Little, you'll learn everything you need to know to get started with photographing seascapes – from gear and technique to getting the composition right. Do check it out.
---
In this detailed guide, photographer Steve Berardi shares some really useful tips on photographing wildflowers. However, you will learn much more than wildflower photography as the tips will help you better understand fundamentals like exposure, lighting, focusing, sharpness, and post processing.
---
5. Bird Photography: 15 Incredible Tips for Beginners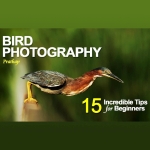 In this guide, photographer Prathap gives you tips on photographing birds and he does it in great detail. If you are looking for tips to capture better bird photos, this guide is just for you – it talks about everything from gear, camera settings, exposure, and tons of composition tips and techniques to get the perfect bird photos.
---
Get Better at Landscape Photography
If you would like to take your landscape shots to the next level by learning the essentials and getting invaluable tips and practical advice, we have something for you – an ebook with 230-plus pages of indispensable knowledge on landscape photography. Click here to get The Complete Landscape Photography Guide.
What We Recommend for Landscape Photography
Want to really hone down your landscape photography skills? Then these are the premium resources that will take you there if you put in the work to follow them.
 Landscape Photography Guide – This is a detailed guide by Kent Dufault that will give you all of the basics of shooting landscapes. It covers setup, basic composition, lighting and gear. This is a great all-rounder guide.
 The Landscape Magic Lightroom Toolkit – When you are ready to start post-production on your landscape photos, then this toolkit gives your specially developed Lightroom presets, brushes and filters that will make them pop. It also comes with a shooting guide and several landscape photo "recipes" so you can follow along.
 Advanced Composition – The fact is that a great landscape requires great composition. If you want to take your landscape shots well beyond the rule of thirds, then this is the guide you will want to take very seriously.