There are millions of bugs and insects on this planet and there are thousands around us in gardens, pathways, parks and, anywhere outdoor you walk around, you are sure to spot a few. Insects or bugs are so tiny that we most of the time fail to notice them or just ignore them as uninteresting. Get down there with your photography gear and you will be surprised at the beauty these tiny bugs have to offer in their own little world.
Image by WikiImages
Here Are Some Tips To Photograph These Beautiful Bugs
Look In The Right Place At The Right Time:
Do some research and look for insects in the right place in their habitat. Most of them are found in areas where there is plenty of foliage and water. Make sure that you find a good contrast between the bug and background and shoot early morning or late afternoon when the bugs aren't too active.
Get Down And Shoot At The Bug's Level:
Do not just shoot down at the bug from a higher perspective. The bug's eyes are important and this is a get down, dirty, but very interesting and rewarding task. So get down to their level and shoot from their perspective of the world to get very interesting shots or try other interesting perspectives.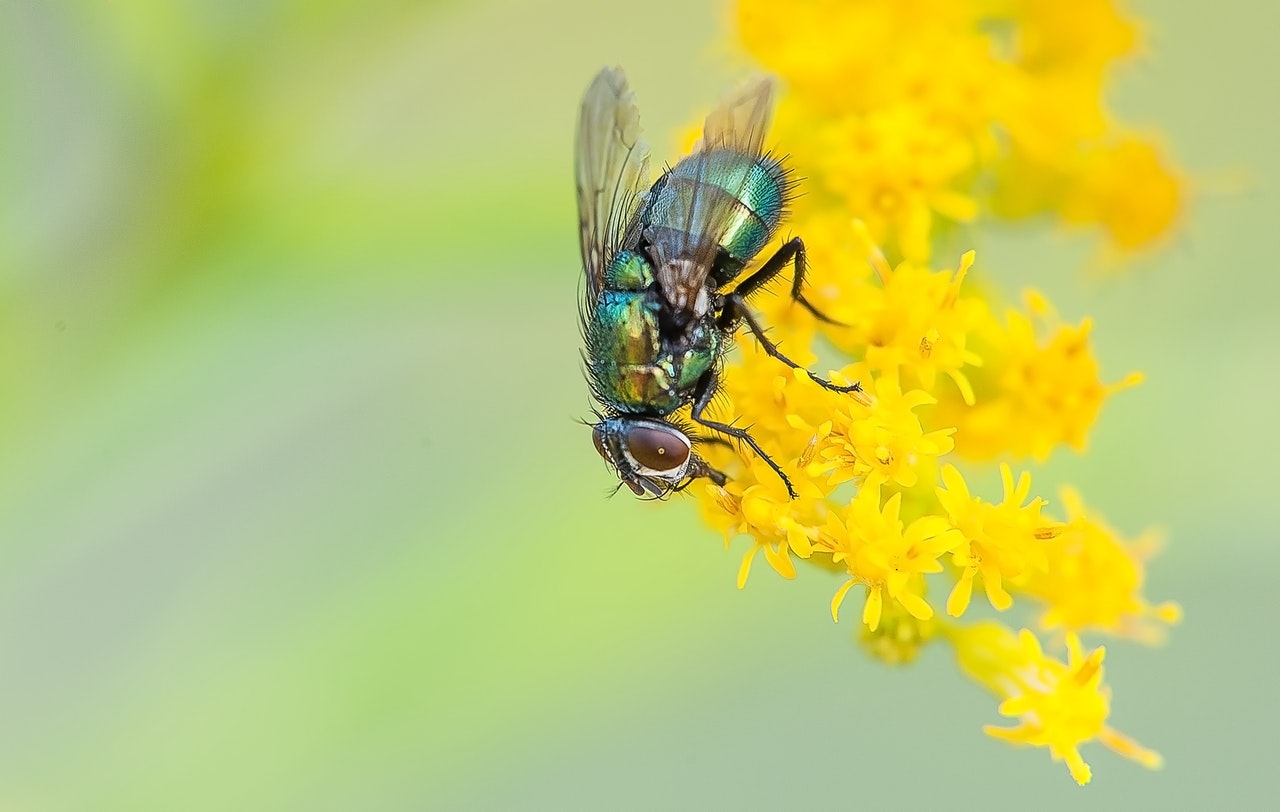 Image by Nikiko
Get The Focus Right:
As bugs are constantly moving, it can be difficult to get the focus right. Having a very shallow depth of field like f/2.8 can create beautifully blurred backgrounds but will blur the image even when there is a slight movement. So try having the aperture set between f/7 and f/16 to nail focus and get crispier images.
Use The Right Settings And Light Conditions:
Learn to use manual focus and, depending on the aperture settings, you may have to increase your ISO a bit or use a ring flash to compensate for the reduced light. It is best to shoot in natural light, as flash can be intimidating for bugs and the best time to do that is early morning or late afternoons when the light is glorious. You may be lucky to get shots of bugs with dewdrops on them and their habitat.
Image by Francok35
Gear For Photographing Bugs:
Macro lenses are the best but if you are on a budget, extension tubes are an easy way to get into insect photography bear in mind that the light entering the lens will be limited and you will have to compensate for that by using an external flash or increasing the ISO and using a tripod. You can also use a macro/close-up filter, or if you just have a kit lens or 50mm prime lens, try the reverse ring technique to get some amazing close-up images of bugs.
Safety For You And The Bugs:
It is very important that you maintain a distance between yourself and the bugs as some can be poisonous and can hurt you when disturbed. In the same way, we as humans and photographers should make sure that we do not disturb the bugs or harm them or destroy/disturb their habitat. Also, approach them slowly and be very patient.
If you need to take your photography to the next level by understanding light, make sure you check out Understanding Light by Photzy.