Great black-and-white photography is particularly hard to find because not every color photo is a good candidate for b&w conversion. There are many factors that come into play, such as the dynamic range, composition, lighting, original colors, and so on. If you're having trouble creating bold b&w images, I suggest you browse through this list of terrific b&w photographers on Instagram.
We included various genres and styles of photography, so you can find something that suits your taste.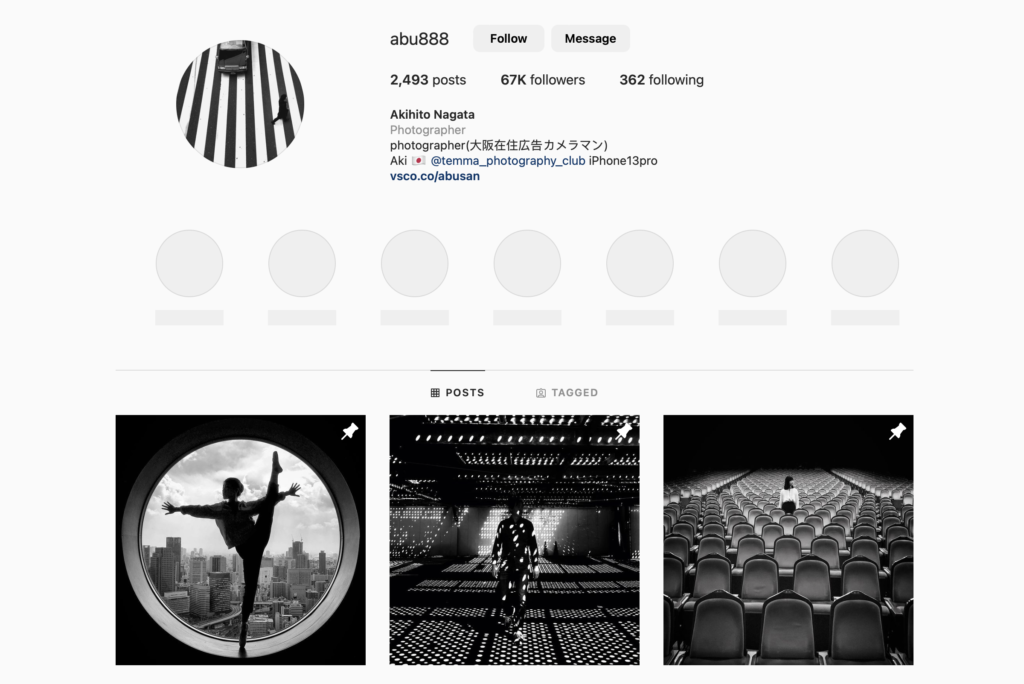 Akihito Nagata is a Japanese photographer famous for his bold and cinematic black-and-white shots. He photographs street photography and majestic interiors, usually with wide-angle lenses. His work has terrific contrast and dynamic range – he can be a perfect source of inspiration if you're into this type of street photography. Akihito also shoots portraiture and unusual close-ups occasionally, so his IG profile features an exciting variety.
Nazaret Sachez is a photographer who specializes in black-and-white photography that shows a sense of scale. Her work features human silhouettes surrounded by mesmerizing, wide-open spaces. I find her imagery rather poetic and emotional. Her compositions are carefully crafted, and if you want to learn more about compositions in black-and-white photography, Nazaret's portfolio will teach you a few tricks.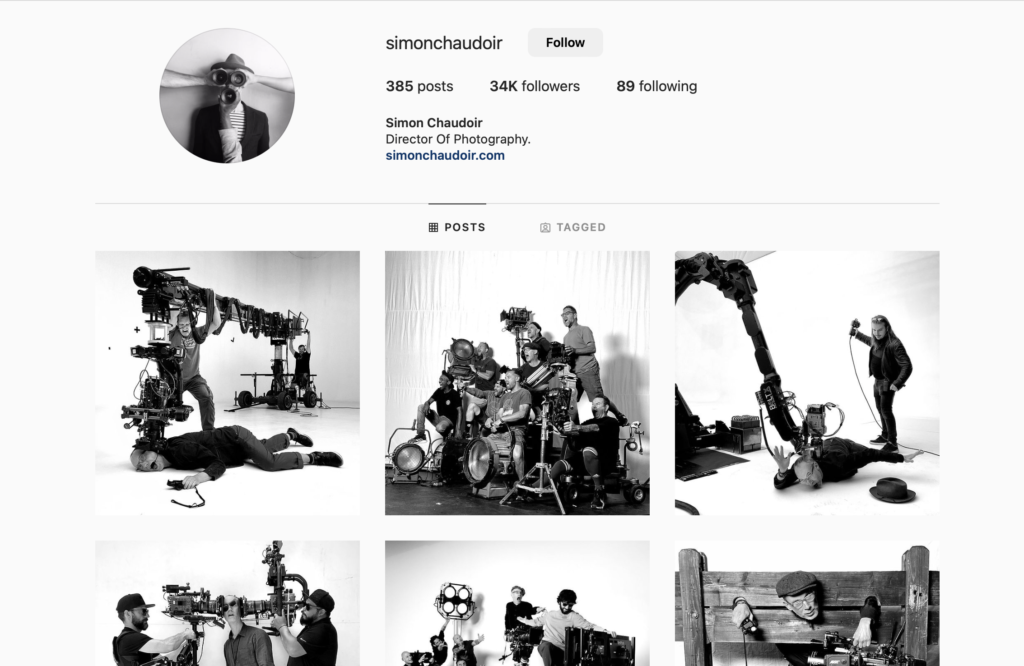 If you want to explore something rather innovative, Simon's profile is the way to go! Simon Chaudoir is a highly accomplished director of photography based in London. His Instagram profile features entirely black-and-white photos from various film sets. The photos are often humorous, but they are composed very well, and the lighting is excellent too.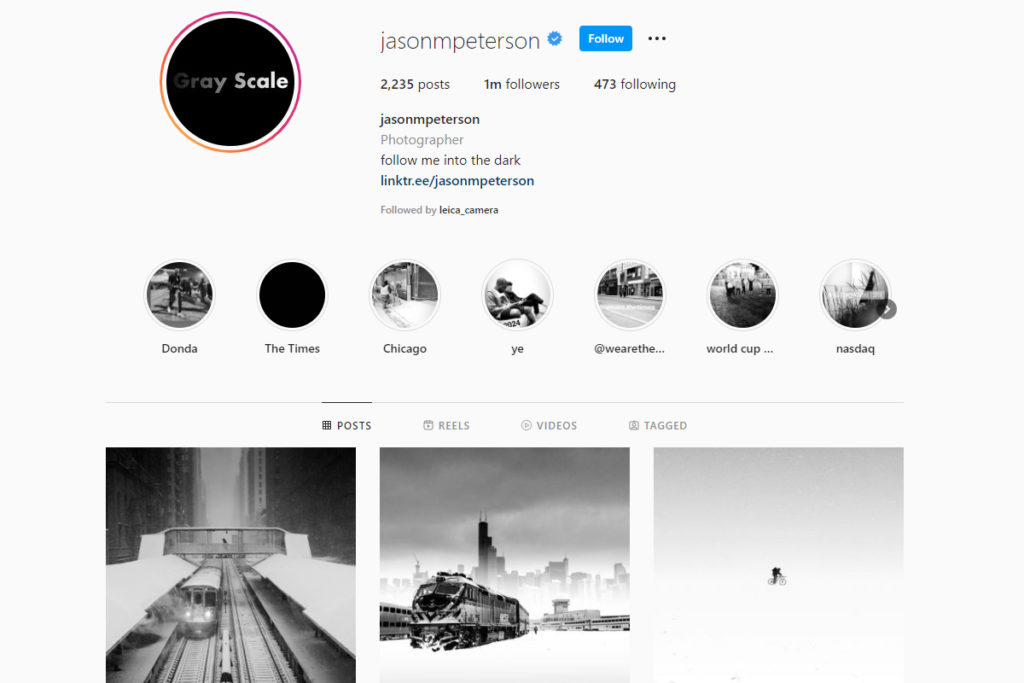 Jason Peterson focuses on capturing urban cityscapes in black and white. He often sticks to unusual vantage points and the majority of his work is rather minimal. If you like clean-cut b&w images, you'll certainly appreciate his work. Jason often uses his iPhone, which means you don't need super expensive equipment to capture images like his.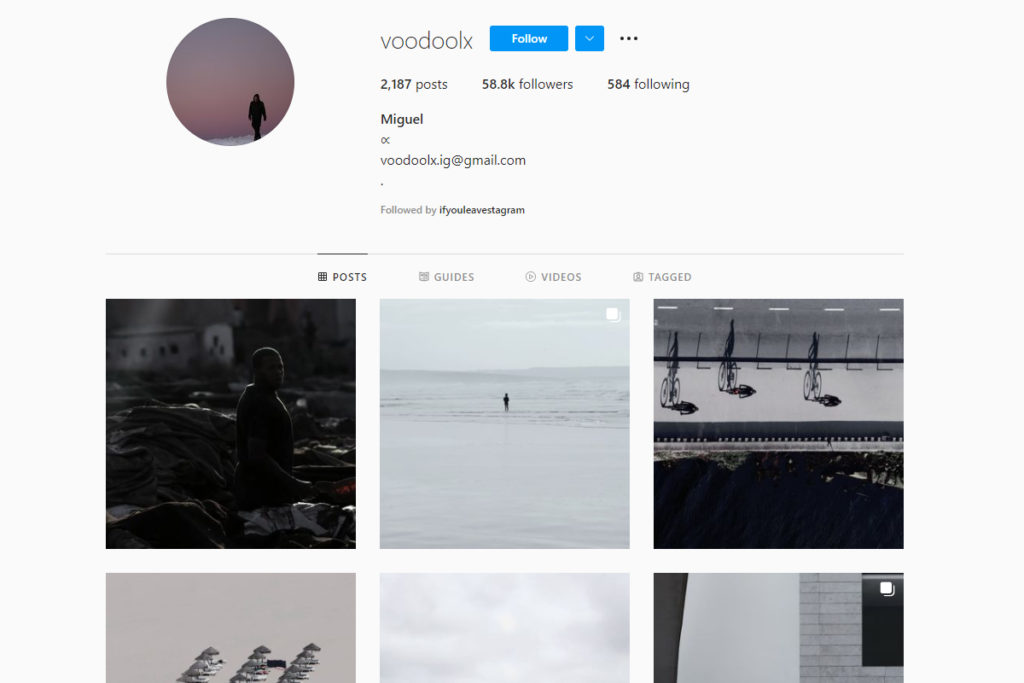 Jose's profile is a highly stylish combination of b&w and desaturated shots of street scenes. This photographer uses light in an impeccable way and it seems that he is often in the right place at the right time. He also likes to use human figures to show the vastness of various natural or human-made spaces.
Sergio is a true master in working with the vanishing point in photography. He plays with leading lines and perspective to enhance the 3D feel in his images. He photographs various urban and rural venues, and there's a certain romantic moodiness that he's able to create in each of his shots.
A Shanghai-based photographer Xiao Han excels in capturing ethereal scenes. His profile is a combo of b&w and color images, all of them flaunting the aura of sublime elegance. If you like fine art photography and are a perfectionist in colors and composition, this photographer certainly won't disappoint you.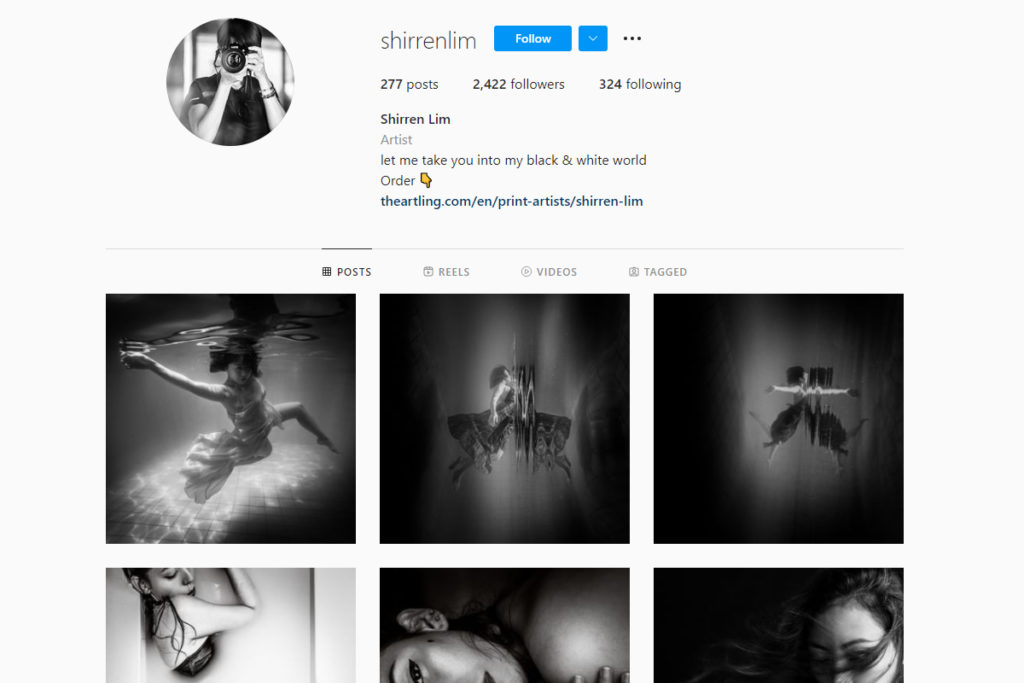 Shirren's profile is a powerful combination of street and studio portraits. She's using a medium format camera, and you'll enjoy the fantastic dynamic range in her image – they appear so radiant! Her portraits are also very emotional and have a strength that we often associate with documentary photography.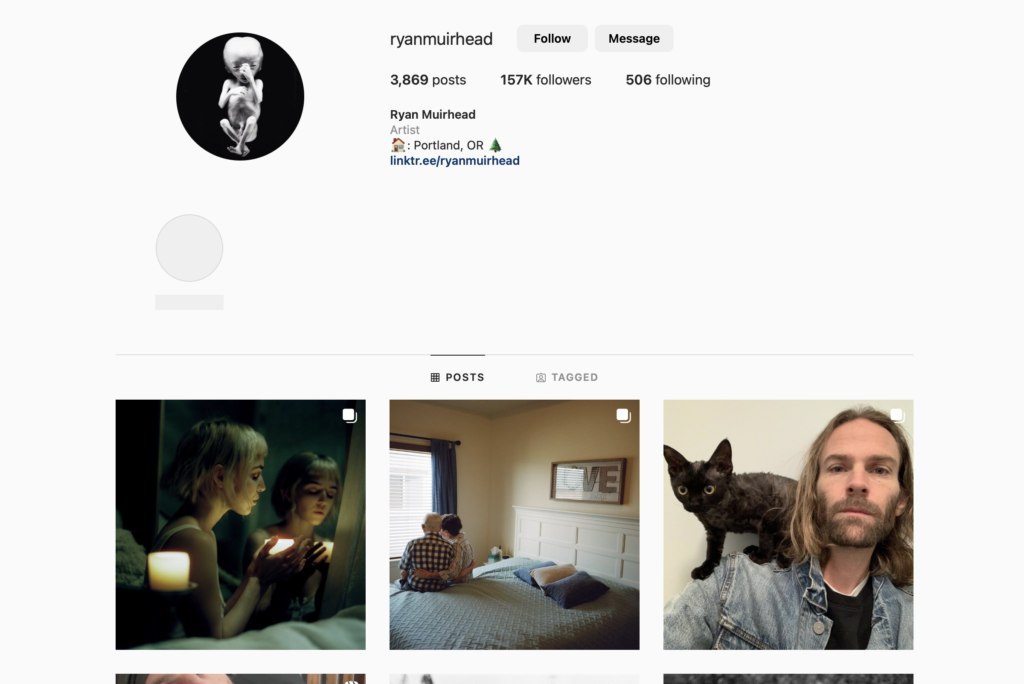 Ryan Muirhead is an artist from Portland, OR, specializing in intimate, emotional portraits. His portfolio on Instagram is a powerful combination of color and black-and-white images. What I appreciate about his work is that even his fashion shoots feel natural, almost documentary. I recommend Ryan's photography to anyone who is not into overly polished portraits.
The last one on our list is Sonia Szostak, a young Polish photographer named by the British Fashion Council as one of the 100 most promising creative talents. Sonia specializes in editorial and fashion photography, and her shots are either in b&w or in a sensual nude palette. She has photographed many celebrities and displayed her work in numerous group and solo exhibits.
Further Reading: