Exploring Cityscape Photography
Cities are massive and full of power, energy and vibes that they are great to photograph! For a photographer, they're pretty spectacular…
For many people however, cities are their homes and places where they have their offices or run their businesses. Capturing the true beauty of a city can be quite difficult.
But, with some planning, you can capture some stunningly beautiful photos of cityscapes – no doubt!
Don't Let Location Completely Restrict your Photography…
Cityscapes, to be honest, are a different version of landscape photography – wouldn't you agree?
You have tall and short buildings, skyscrapers and roads that replace the trees, bushes and streams in landscapes! If you live in a city and do not have the opportunity to shoot landscapes often, take the city to your advantage and shoot cityscapes.
Cityscape photography is not just about capturing just the majestic or iconic buildings, but also capturing the life in a city.
Most of us don't appreciate the beautiful landmarks and other parts of the city we live in including the day to day life. But, these can be documented beautifully in a photograph. If you're new to photographing cityscapes or were hesitant about photographing cityscapes, the tips in this article will help you get started.
Some Great Tips to Begin Shooting the Big City!
1. When's the Best Time to Shoot Cityscapes?
Wait for the golden hour to settle and the blue hour to happen as the sky grows darker and the city is illuminated by the lights. At this time, you will still have some colors in the sky and the city lights will be on before the sky turns completely dark.
Remember, this is the time you get some beautiful colors in your photographs – the time after sunset even after the sky is dark will still have some colors to it, although not visible to naked eye, but visible in long exposure shots.
Early mornings just before sunrise can be beautiful too, but not many of the lights are on at that time of day. Use this time to your advantage as most people are indoors and you may have the streets all to yourself sometimes.
You get less cluttered frames with no people and no traffic.
2. Gear Required for Cityscape Photography
For night cityscape photos, it is best to have a camera that performs well in low light and high ISO.
As much as possible, try to use a wide angle lens, to get more of the city and the skyline inside the frame. Something in the range 15 to 35mm would be a good one to use!
This will be a bonus when you shoot cityscapes that have skyscrapers and other tall structures, so you can accommodate the entire structure in the frame.
Always use a tripod and self-timer or a remote trigger, when shooting during the golden hours and after sunset as the exposures will be longer to hold the camera in hand. This will give you sharp images without any shake or blur.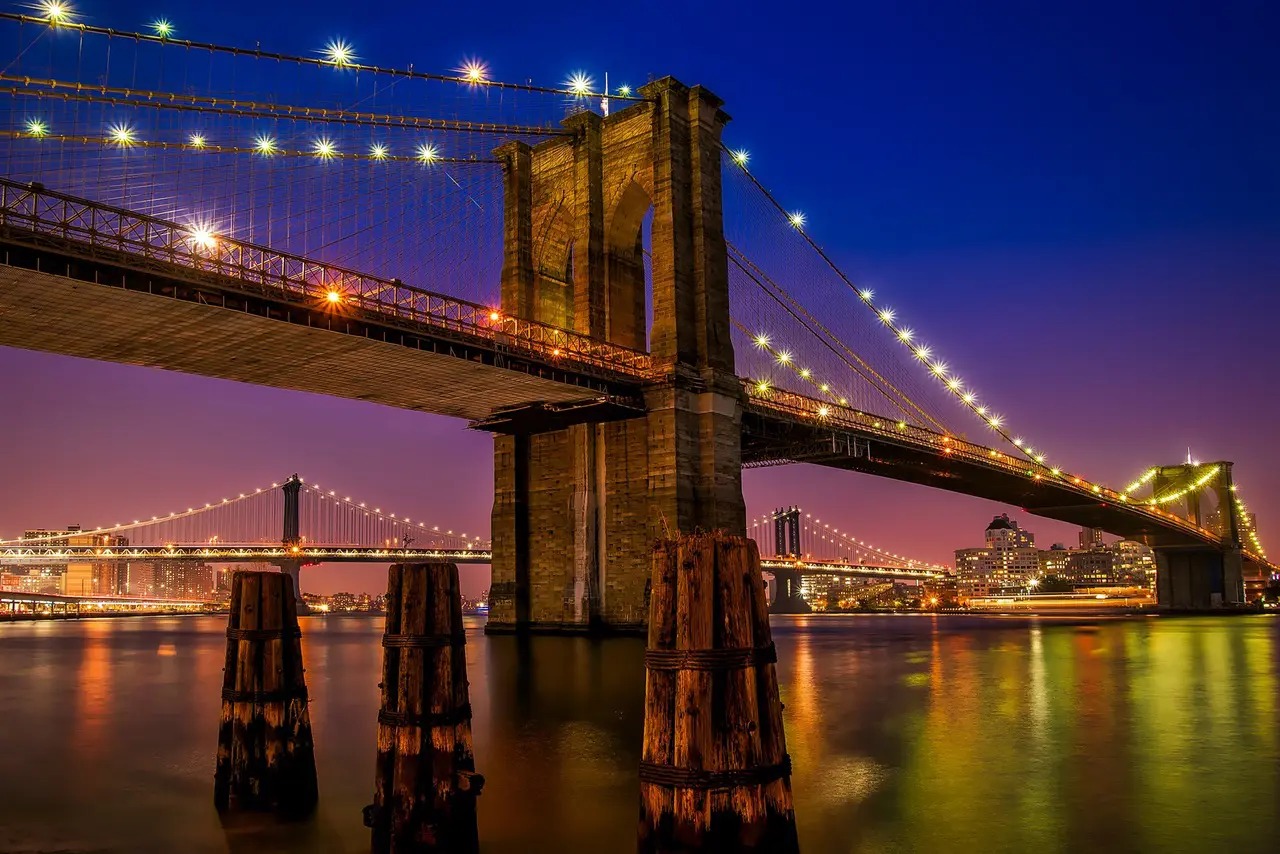 3. Camera Settings Required
The best modes for shooting any photograph would be manual mode or aperture priority mode. Aperture priority mode has an added advantage where you manually set the best aperture and ISO so that the camera calculates the right shutter speed for you depending on the available light.
Sometimes, cityscapes can have a wide range of light from very bright to dark areas. Mostly cameras find it difficult to capture that wide dynamic range of light in a single image and in these situations, it is best to bracket exposures and blend them later while post processing.
Most cameras come with an auto bracketing feature and if available, make use of it. Blending later using luminosity masks will give you a very sharp and clean image.
As much as possible, try and use manual focus as it always produces sharper images than auto focus, especially at times when the lighting conditions are not that great.
Do not use wider apertures as you need all of the elements in your cityscape photography, in sharp focus. You will have to choose at least f/8 or above.
For long exposure shots where you want light trails from moving vehicles, it is best to use f/16 or above (i.e. smaller) so that you get sharp images and a greater depth of field.
4. Composition Techniques
Look for leading lines, as these can create some powerful images taking the viewer along the scene avoiding the otherwise chaotic nature of cities.
Another good tip for cityscape photography is to look for a good vantage point where you can get a clear view of the cityscape along with some subjects of interest and busy roads/intersections.
The main reason behind this is you will get some movements recorded on your photograph, streaks of light created by moving vehicles against an iconic structure can be a great picture to have. These lights can create some beautiful lines and curves in the picture leading the viewer along the frame.
Consider including people in the frame during long exposures to give a different feel to the image. It can portray how busy or not a city is.
Also, look for illuminated bridges across cityscapes as these can make for beautiful compositions. Look out for some unusual perspectives and compositions, something different from the norms that most photographers usually shoot.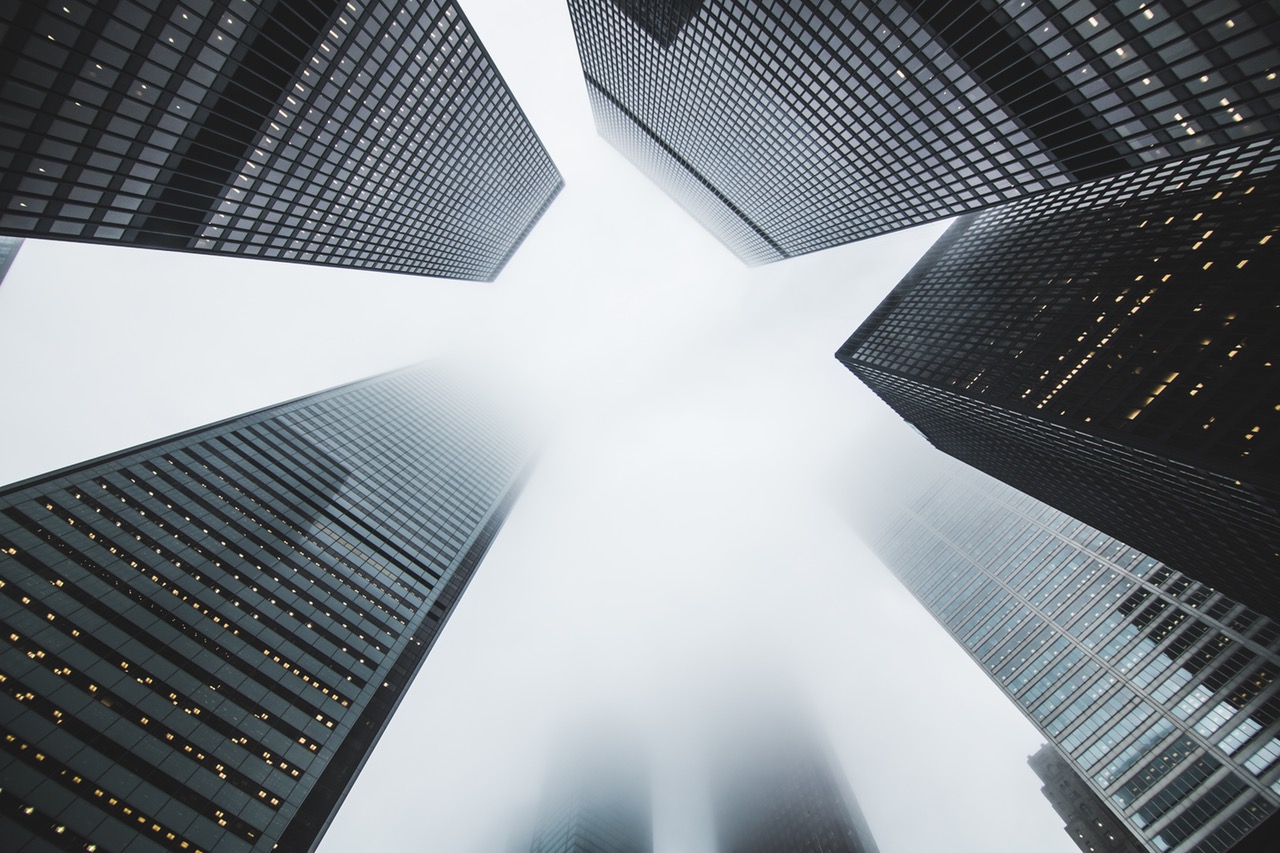 10 QUICK TIPS
Always use a tripod with a remote trigger for cityscapes and the best time to shoot cityscapes is after the golden hour, which is the blue hour, also called the twilight.
Make sure you have a subject of interest to create some compelling photos. Look for textures, shapes, details, colors and patterns as you can see these everywhere in cities and these can make for some good abstract photographs.
Also, daytime cityscapes can provide a photographer with some interesting colors with the beautiful or dramatic sky as the background.
If the weather isn't kind, take it to your advantage and look for interesting reflections on a rainy day. These can create some dramatic images and create a mood to the images.
Make sure that you correct those horizontals and verticals (distortions) during post processing as these can create a negative effect on your cityscapes if not done well.
Look for interesting perspectives by shooting straight up at taller buildings including the beautiful sky.
Capture the reflections in glass buildings as these can make for some really interesting photos. Why not try a tilt-shift effect on your cityscape? Or maybe use a tilt-shift lens if you have one, to photograph the city.
Familiarize yourself with the history and culture of a city, including locations of historic and iconic buildings, so that it is easier for you as a photographer to find good locations and vantage points to shoot. Google earth and Google Maps can be your friends here.
When shooting in harsh light conditions, make use of a polarizing filter to limit the light reflected off glass and metal structures. They also help to give the sky a deep blue color.
Using special filters for night photos like for example the star filter can make the lights look like small stars. This looks best in photos that have street lights and other similar lights.
Do you like aerial shots? Use a drone or if possible take a hot air balloon or helicopter ride over the city to get some stunning aerial cityscapes with unusual perspectives and angles. Be safe.


NOTE

: While using drones, be mindful of the security issues and law in the city you are photographing!
---
Further Resources – Cityscape Photography