Resources on the Art of Macro and Close-Up Photography
If you're into macro photography and close-ups then you will want to bookmark this page. These are some of the best macro articles we have written on Light Stalking and will get you up and shooting very quickly. We cover everything from gear through to technique and a heap of examples too!
I don't need shades to look cool
by
spettacolopuro
, on Flickr
6 Tips for Successful Macro Photography – These tips will get you up to speed quickly on how macro photographer and Light Stalking writer, Jason D Little, gets pin-sharp and vibrant macro photographs. His images are definitely worth checking out.
How to Take the Perfect Spring Flower Macro Photograph – With a dedicated macro lens (or specialized filter), you have the means to create some artful photographs using only the environment your backyard provides. Master photographer, Chris O'Donnel shows you how he goes about getting amazing shots of backyard flowers.
Macro: 7 Tips for Photographing Insects – Shooting macro photographs of insects is a hugely fun and rewarding area of photography and with the winner of this year's Wildlife Photographer of the Year being a macro shot, it's sure to increase in popularity over the near future. The problem for us budding macro photographers is that there are a few tricky elements to getting a good shot of a bug or insect. Hopefully, these tips will point you in the right direction.
Comb My Hair
by
Hamed Saber
, on Flickr
5 Cheap Alternatives to a Macro Lens – Macro lenses can be expensive and many of us are not sure about spending a lot of money on a lens that we may not end up using that much. Luckily, there are a few readily available alternatives to buying an expensive lens that will let you dip your toes in the world of the macro without jumping into the pool.
Focus Stacking in Photoshop: How to Get Pin Sharp Macro Shots – Focus stacking is taking multiple photos at the same exposure but at different focal lengths and is best applied in macro photography. A longer focal length lens and a very shallow depth of field result in a pinpoint focal plane and often leave crucial elements of the image slightly soft. While very desirable, it can often result in less than stellar photographs.
Other Tutorials and Websites
5 Cool Websites on the Art of Macro Photography – These websites really delve deep into the practice and theory of shooting macro. Everything from gear to examples and everything in between is covered and they definitely deserve a place in your bookmarks.
Dominate Macro Photography With These 7 Short Tutorials – If you have ever wanted to take incredible bug portraits like Thomas Shahan or shoot through water droplets like Steve Wall, then you might be on the path to improving your macro photography. Here are seven of the best free tutorials on macro photography on the internet.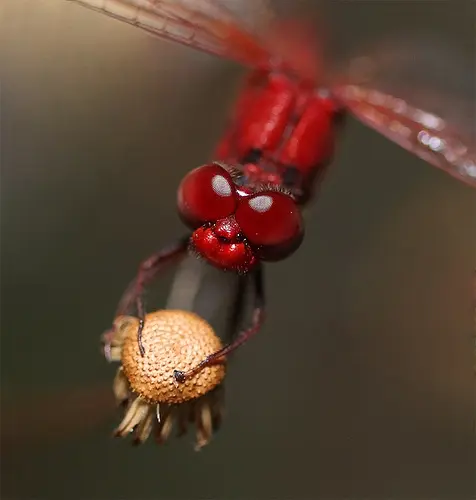 30 Days of gratitude-Day 12
by
aussiegall
, on Flickr