How about checking out some amazing Instagram fashion photographers? You might be surprised by the creativity and quality of their work which can be often characterized as fine art.
Fashion photography is certainly one of the most competitive fields nowadays. Working in the fashion industry allows portrait photographers to shoot very elaborate and creative portraits, which can be very challenging yet fulfilling. If you're just starting out as a fashion photographer, it might be hard to get your photos noticed.
The following 15 fashion photographers are all great examples of successful artists who have reached a wide audience on social media. Check out their well-crafted portfolios on Instagram if you want to find inspiration for your own fashion shoots!
Here Are 15 Best Instagram Fashion Photographers:
Matthew Brookes is a British photographer raised in South Africa. He lives between Paris and New York City nowadays and aside from working with celebrities and models, Brookes enjoys photographing sportsmen and women, and dancers.
His portraits could be found in a wide range of publications, such as Vanity Fair, Vogue, L'Uomo Vogue, The New York Times' T Magazine, and many more.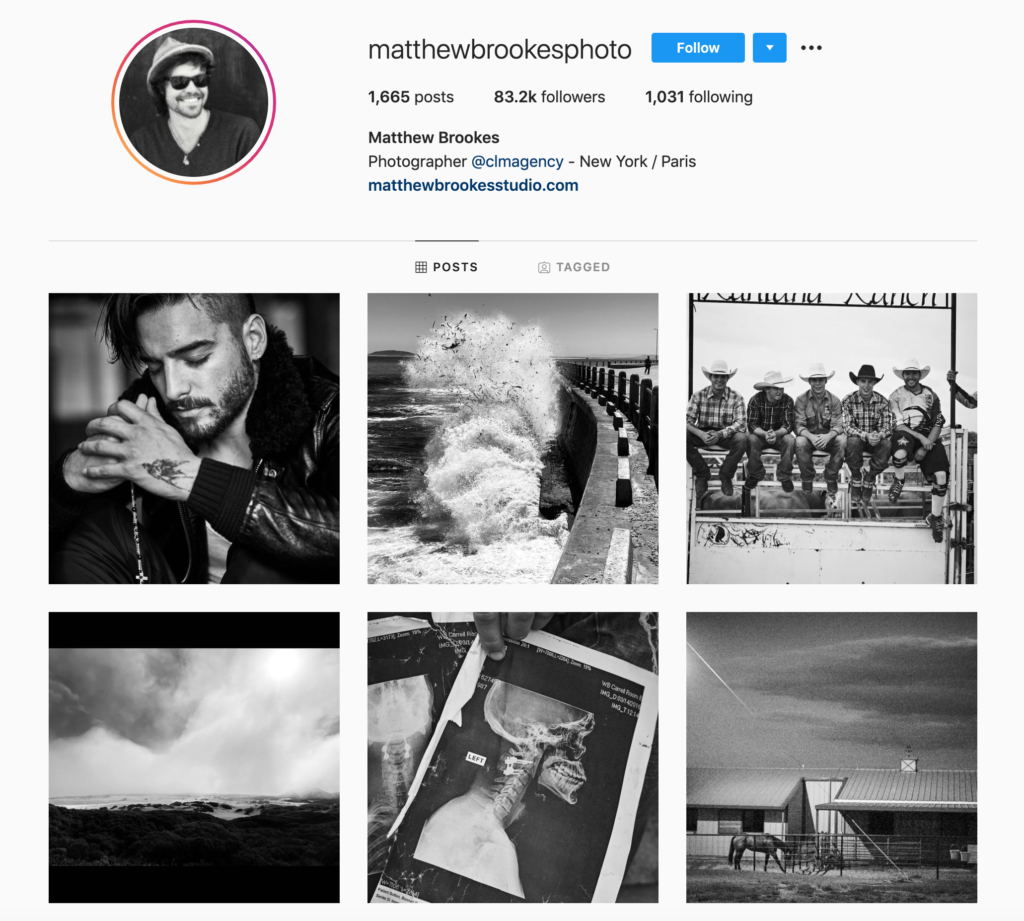 Glen Luchford is a British fashion photographer and film director who lives and works in Brooklyn, New York.
His photographic style is heavily influenced by his love of cinema. Luchford likes to photograph his models in the studio and he often uses elaborate lighting to create memorable cinematic photographs.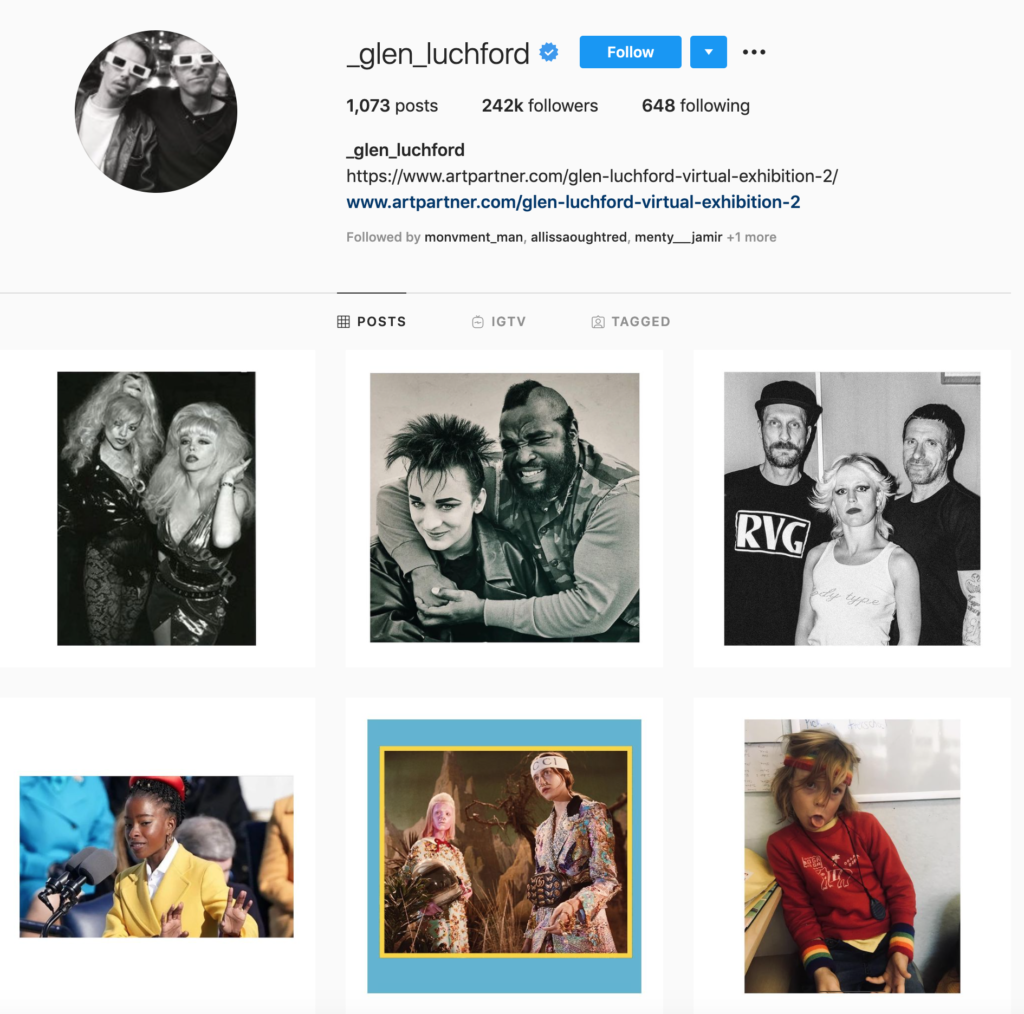 Emma Tempest is a British photographer based between London and New York. Her images are typically soft, dreamy and full of pastel colors, which evokes a sense of serenity and balance.
She collaborates with important clients such as Shiseido, Calvin Klein, Ralph Lauren, Michael Kors, Trussardi and so on.
Sebastian Kim is a Vietnam-born photographer who was raised between Iran and France. His portfolio features seductive yet stylish images which are very sophisticated when it comes to lighting and composition.
He collaborates with prestigious fashion magazines such as American Vogue, German Vogue, Russian Vogue, Numéro Tokyo, Muse, and others.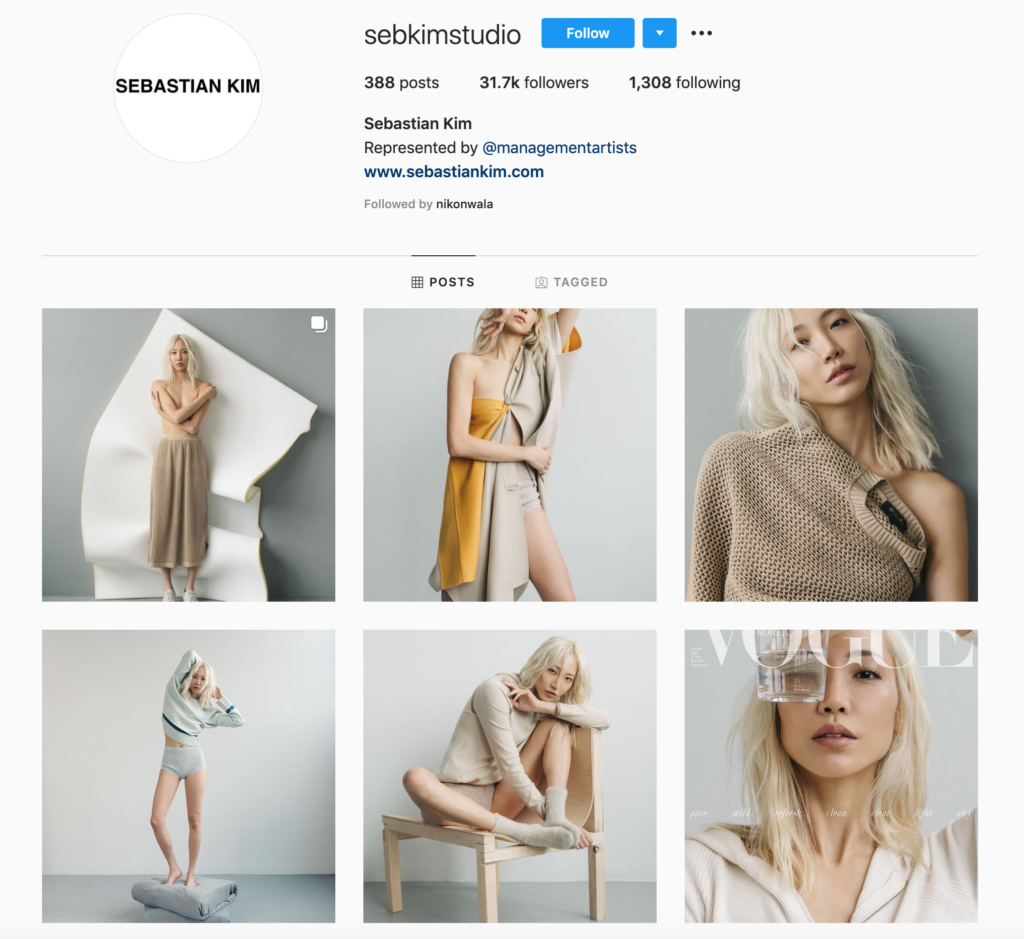 Alessio Bolzoni is an Italian avant-garde photographer famous for his unusual and daring photographs which are redefining the concept of beauty in the fashion industry. His work is inspired by cinematography, theater, street life and street photography.
Alessio's photography has been widely featured in top publications like Marie Claire, Elle US, Harper's Bazaar UK, Numero, Glamour and many more.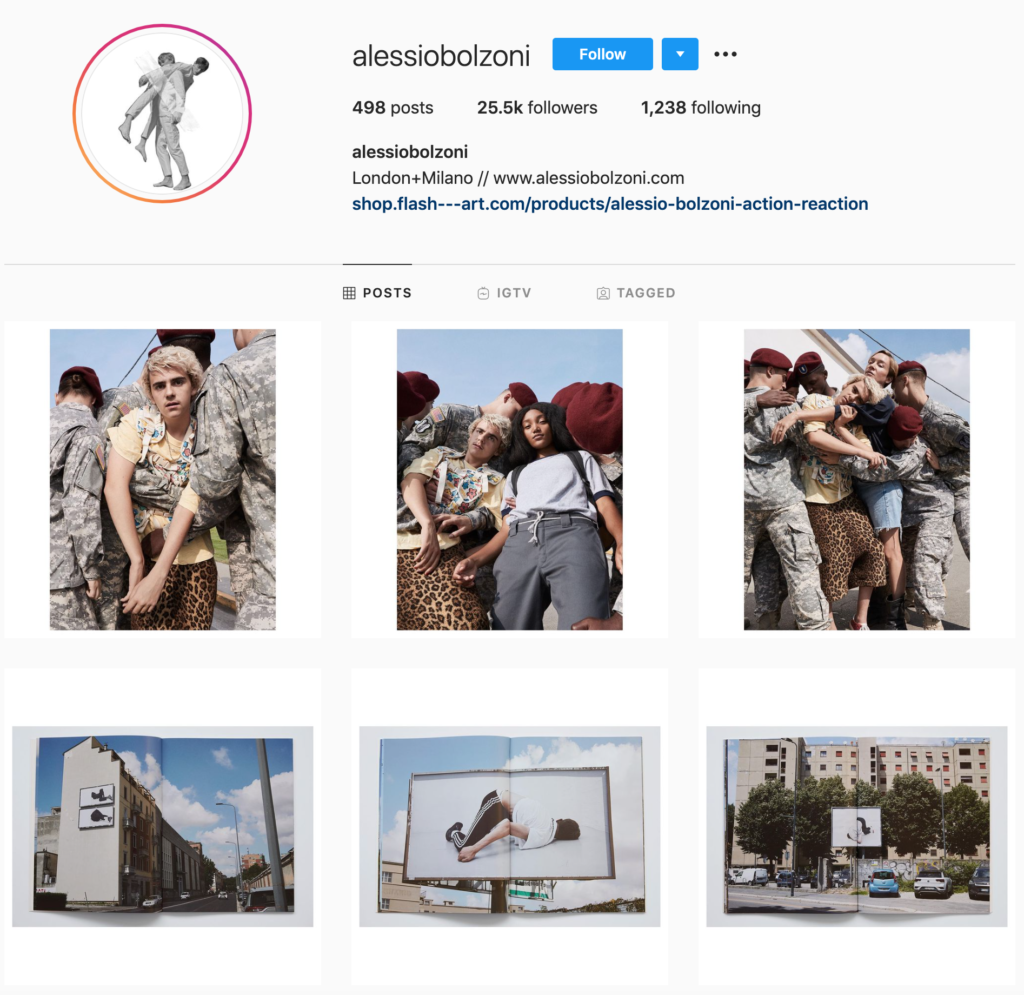 6. Julia Johnson & Cody Cloud – @jucophoto
JUCO photo represents the collaborative work of Julia Johnson and Cody Cloud, two artists who met in 2002 at The San Francisco Art Institute. Their work is best known for the bold and playful use of colors and shapes.
Julia and Cody are based in Los Angeles and their clients include major names such as Vogue Taiwan, Paper Magazine, Cosmopolitan, Glamour, and others.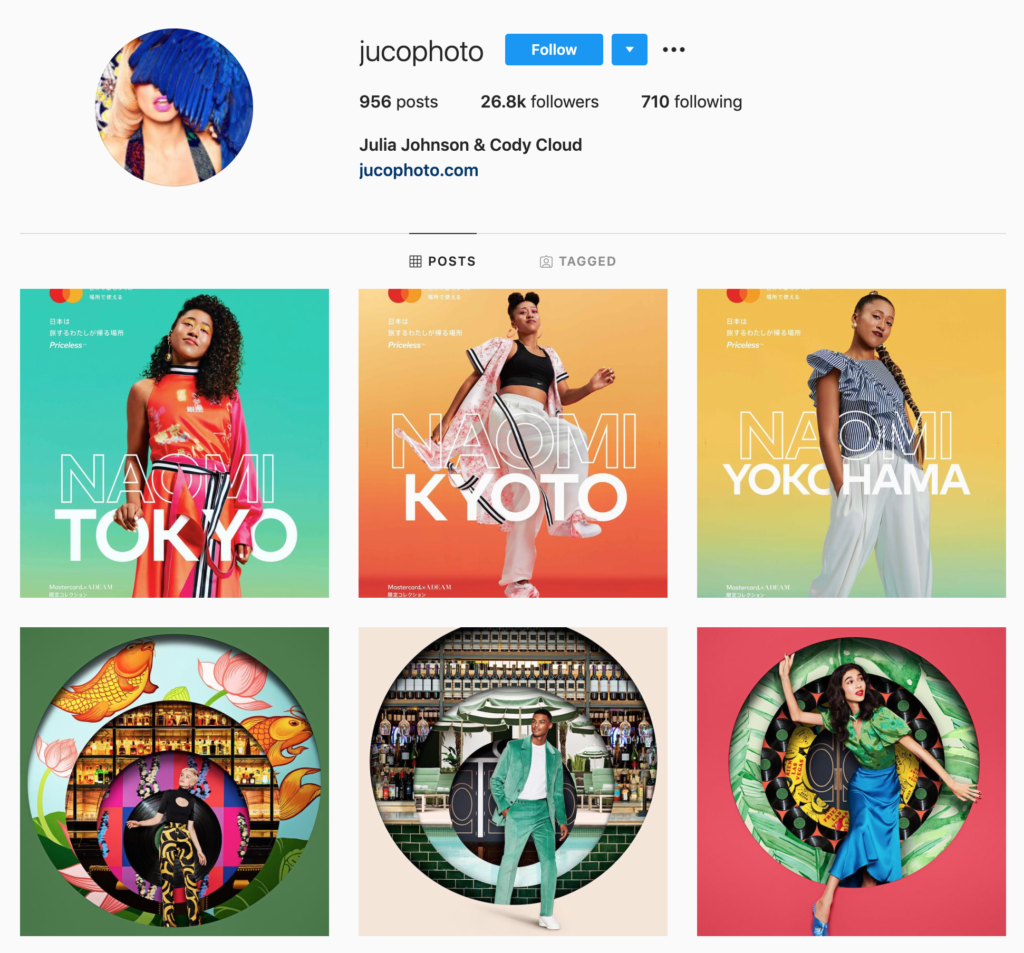 Dario Castellani is an Italian photographer best know for his conceptual editorial work and interesting blend of street and fashion photography.
He has shot editorials for important magazines such as Vogue Italia, British Vogue, Dazed and many more.
Patrick Demarchelier is a French photographer who discovered fashion photography by working as a freelancer and learning from legendary photographers such as Henri Cartier-Bresson.
Since the late 1970s Demarchelier has shot the covers for almost every major fashion magazine such as American, British, and Paris Vogue. His Instagram account has nearly a million followers.
Tony Kelly is an Irish fashion and fine art photographer who is currently based between Los Angeles and Europe. His approach to fashion photography is rather bold and provocative and his images look very lively thanks to vibrant colors.
His work has been published in Vanity Fair, Vanity Fair Italia, Vogue Paris, Vogue Greece, GQ and other prestigious fashion magazines.
Amanda Charchian is an American photographer based in Los Angeles. Her photography explores sensuality in a rather surreal way and her images are very subtle, feminine and dreamy. She captures the intimacy and the connection between herself and the models she photographs.
Her commercial clients include Gucci, Bulgari, Chloe, Cartier, Nordstrom, Glossier, MCM and others.
Petra Collins is a Canadian fashion model and photographer who rose to fame in the early 2010s. Her photography focuses on feminist issues and also characterizes a dreamy feel.
She was a resident photographer for Rookie magazine and has directed a number of short films and music videos.
Lillie Eiger is a fashion photographer from Chicago based in London who is represented by probation agency that showcases creative artists. She is someone who experiments with various styles so you may be in for a surprise if you follow her.
Mariano Vivanco's passion for photography began after he settled down in New Zealand. Inspired by the works of famous photographers Vivanco moved to London to pursue a career in fashion photography.
He is now one of the world's leading editorial photographers, shooting regularly for Vogue, Harper's Bazaar, Vanity Fair, and many more where his subjects include actors, designers, athletes, singers, and other celebrities.
Georges Antoni is an Australian fashion photographer whose works have been published in some of the biggest magazines like Vogue, Vanity Fair, Harpers Bazaar, etc. He strongly believes in photographing the current fashion trends so his fashion images can remain a witness to depict a particular time, like the fashion, the society, the emotions, etc.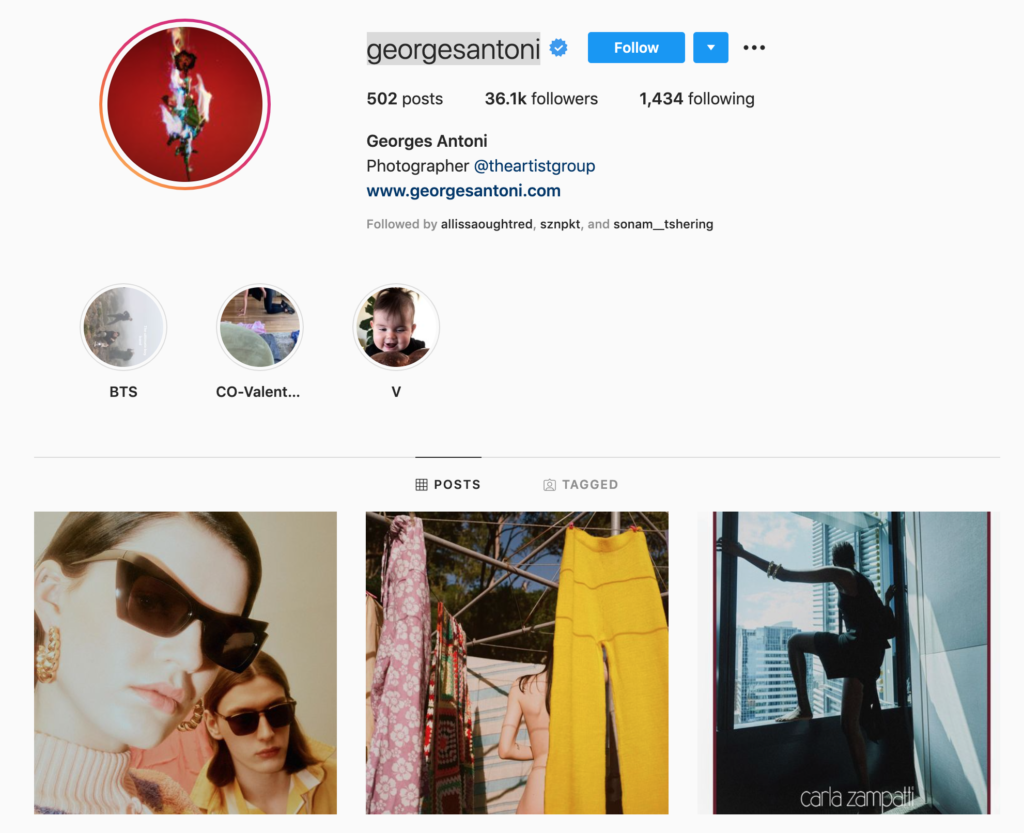 James Houston is an Australian photographer who developed a love for nature and the great outdoors when growing up. James traveled around Europe and that is when he built his photography portfolio on his return to Australia and started shooting cover and fashion stories for Australian Vogue, Oyster magazine, and others.
James shot several commissioned shoots for Interview magazine after which he moved to New York and shot for advertising campaigns for many international brands and is also popular among celebrities.
If you want to learn more about fashion photography, feel free to check out the following links!
Further Resources: