Even though Instagram filters can't help you turn a mediocre photo into a masterpiece, you can definitely use these filters to make your finest photos pop. There are over 40 native Instagram filters that can be useful to both hobbyists and pro photographers – what's really tricky is choosing the right one! Your Instagram stories and posts will look stylish with an adequate filter.
A filter can change the whole mood of a photo and certainly lead to more likes and comments, which matters a lot if Instagram is one of your sources of income.
In this article, we're going to cover a small selection of popular Instagram filters and the perfect occasions for using them!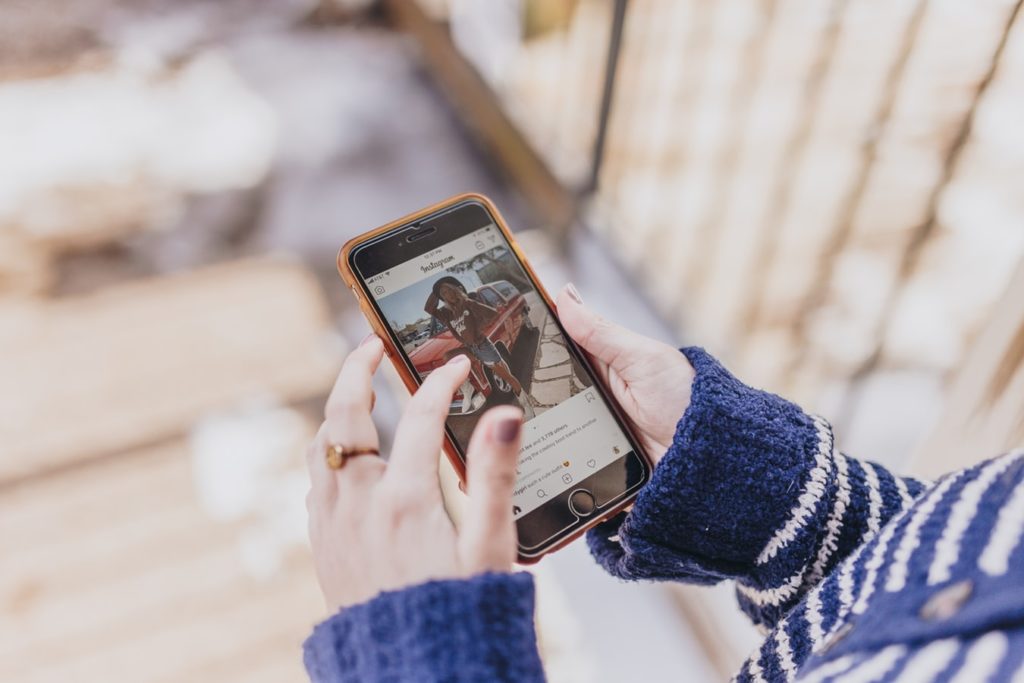 1. Clarendon
Clarendon is a great filter for various types of portraits including selfies. This filter adds light to lighter areas and dark to darker areas of photos, which increases the contrast. In addition to this, Clarendon increases the saturation too and cools down photos by adding a cyan tint to highlights. When it comes to mid-tones, they are on the warm side in Clarendon and this works great for skin tones!
Perfect for: portraits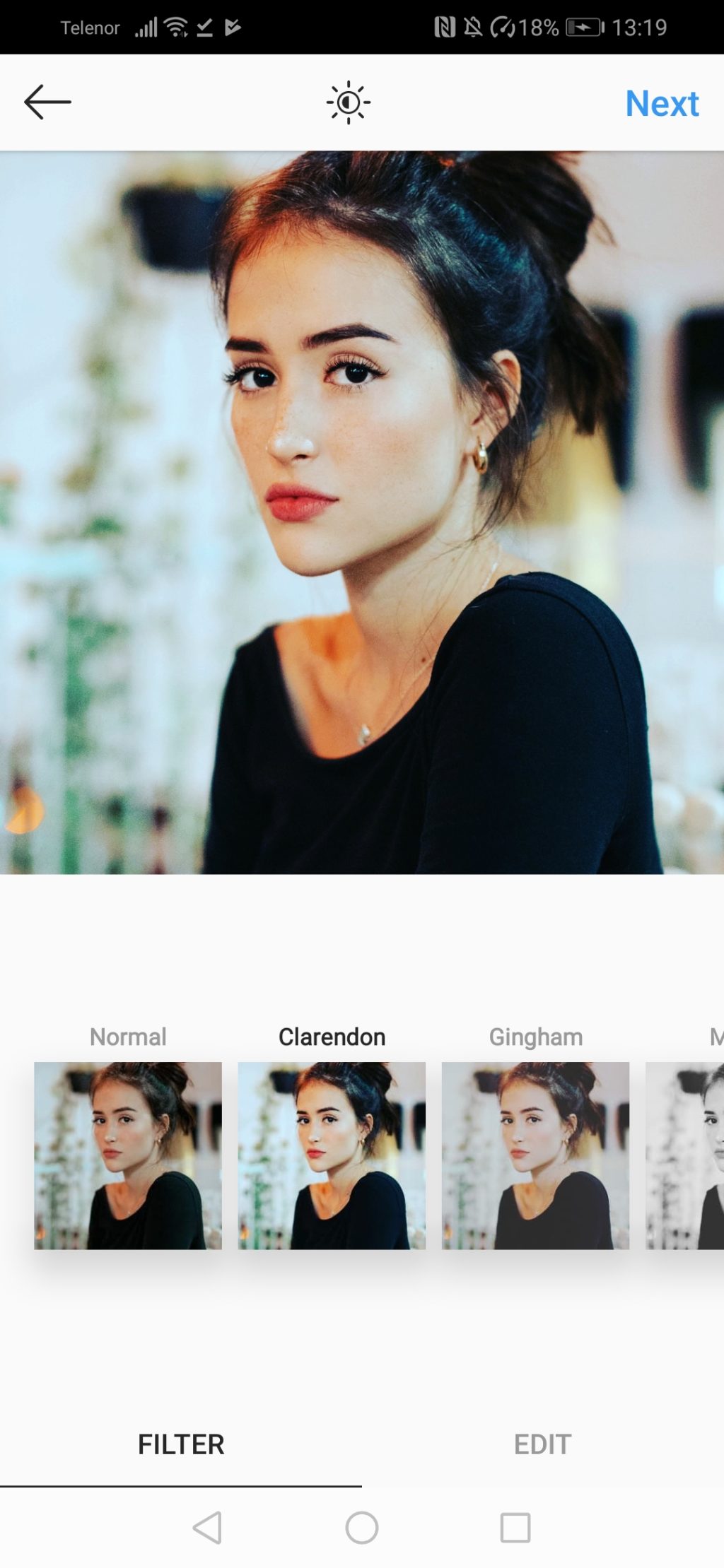 2. Juno
Juno is a popular filter because it's rather versatile. This filter only slightly increases the contrast and saturation of the photo and intensifies warm tones such as the reds and yellows. If you want warm tones in your photo to stand out a bit more than the cool ones, you can experiment with Juno. This filter can also help you make your urban photos and Instagram stories more vibrant.
Perfect for: urban portraits and cityscapes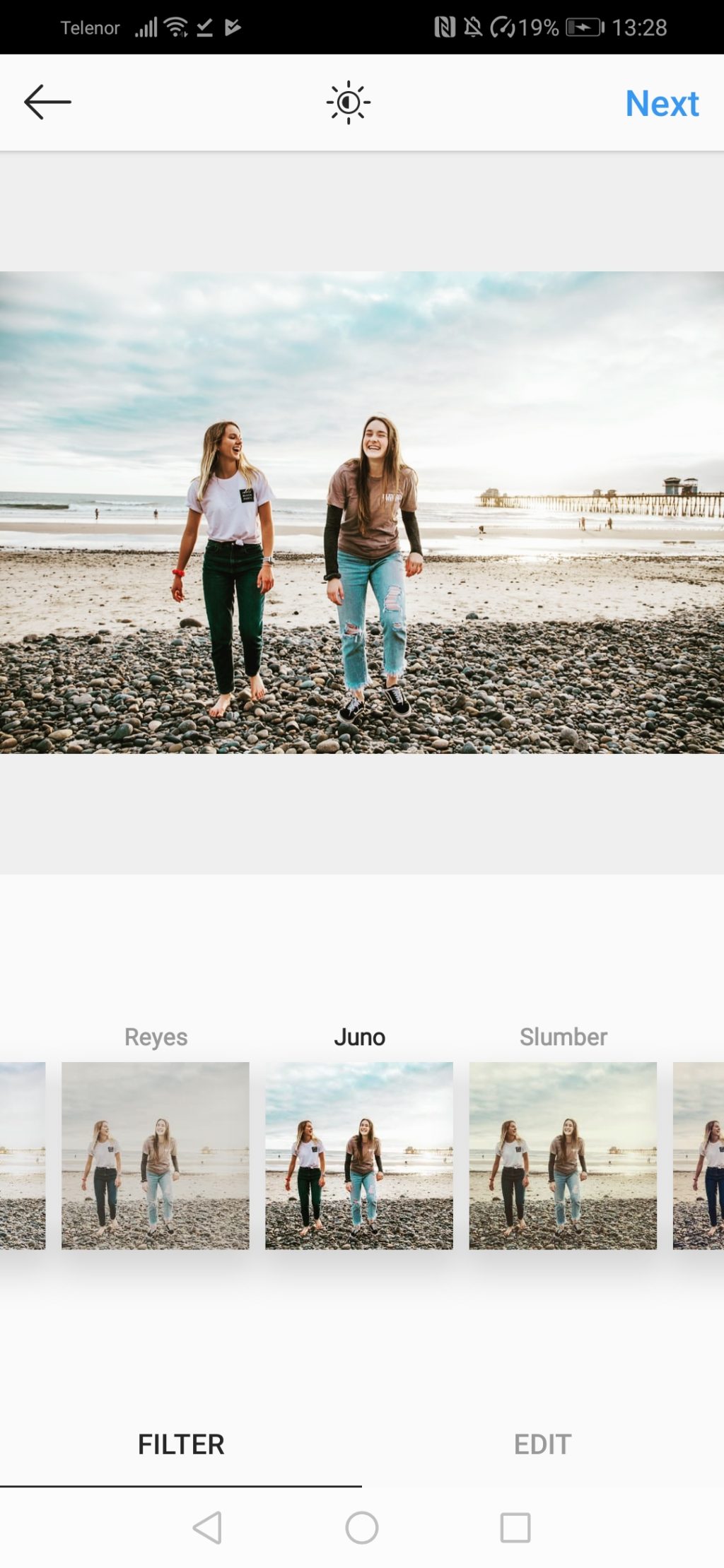 3. Ludwig
Ludwig is an Instagram filter named after a German-American architect Ludwig Mies van der Rohe who invented the phrase less is more. This interesting filter reduces the saturation and luminance for yellows, greens, cyans, blues, and magentas. However, it makes the color red more saturated and shadows & highlights more pronounced. This filter can add an intense effect to black and white photos too!
Perfect for: abstract photography and architecture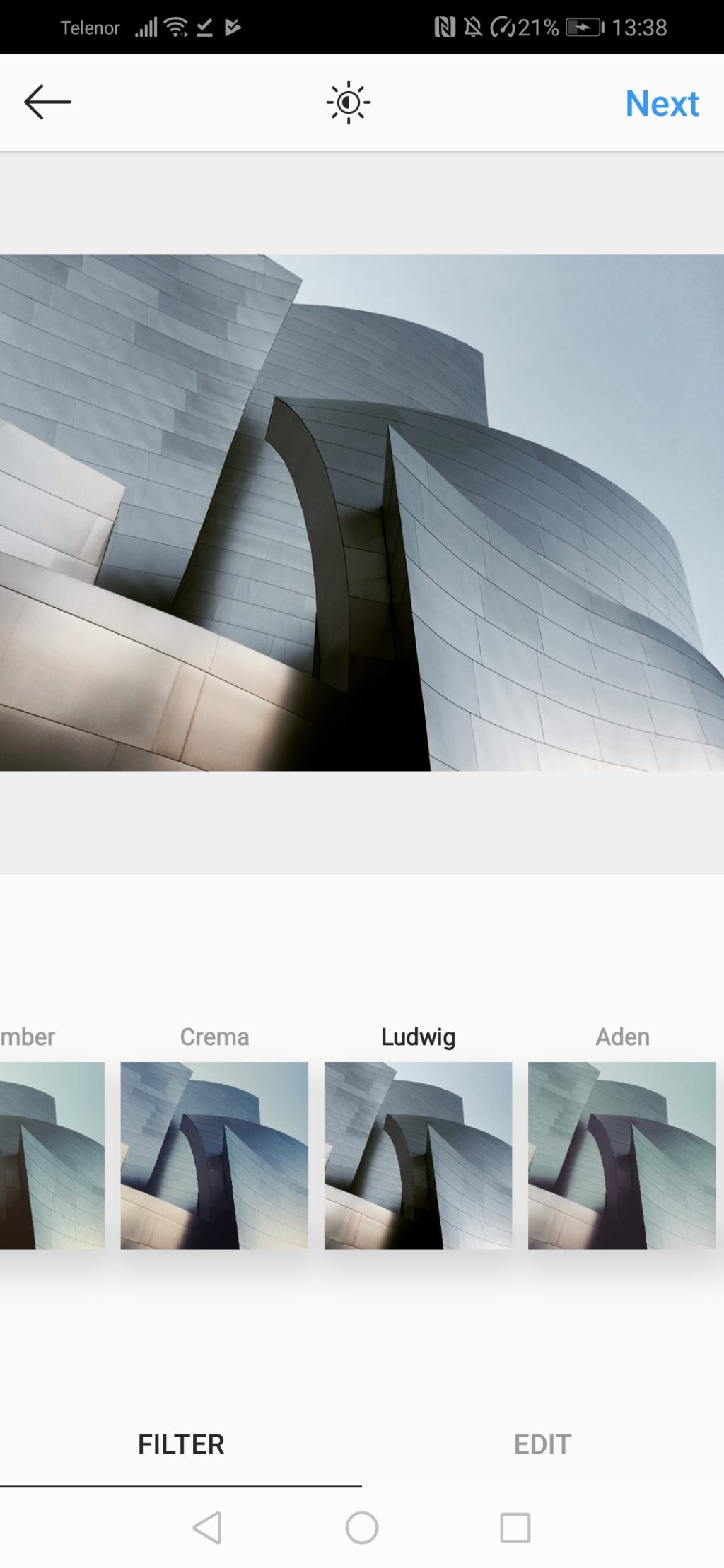 4. Lark
Lark is a great filter for various shooting conditions, including low light. You can use this Instagram filter when you want to brighten your photo a little bit or make it slightly washed out. Lark increases the exposure, decreases the saturation of reds, purples, and magentas, and increases the saturation of the blues and greens. Because it makes the blues and greens more prominent, it's ideal for Instagram stories of landscapes and seascapes.
Perfect for: nature photography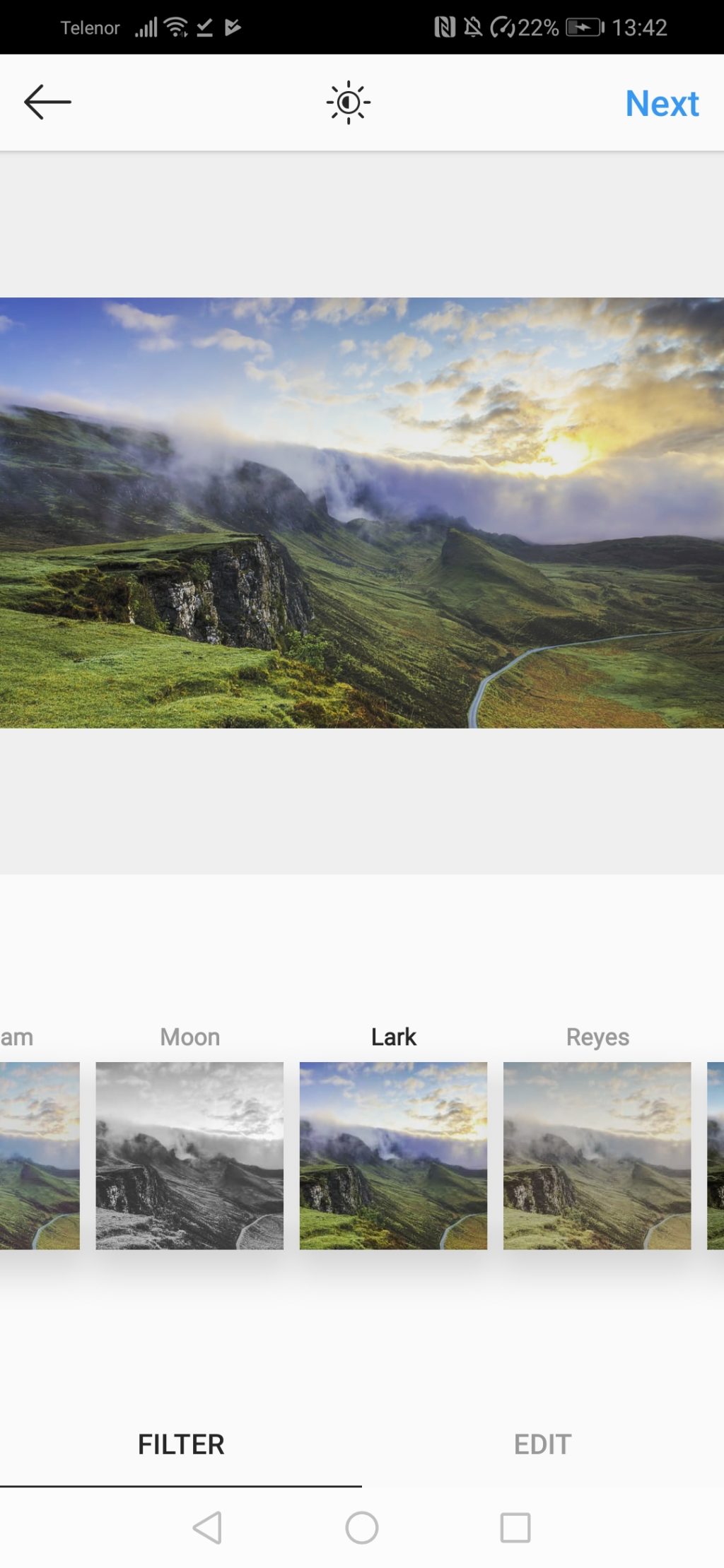 5. Gingham
Gingham has become one of the favorite filters for many Instagram users who are into portraiture. This filter gives a vintage vibe to images by introducing a slight haze and desaturation. It also reduces the highlights and applies a white vignette to the image. Because it creates a very specific warm and retro atmosphere, it's perfect for stylish portraits and Instagram stories and also product photography.
Perfect for: retro portraits and products
6. Lo-fi
Lo-fi is another popular Instagram filter known for making everything more intense. This filter has been around for many years and it's still going strong. It increases the saturation and intensifies shadows, which makes images pretty dramatic and dark. It can make fashion and urban photography very alluring and enhance the 90s aesthetics.
Perfect for: grunge and urban photography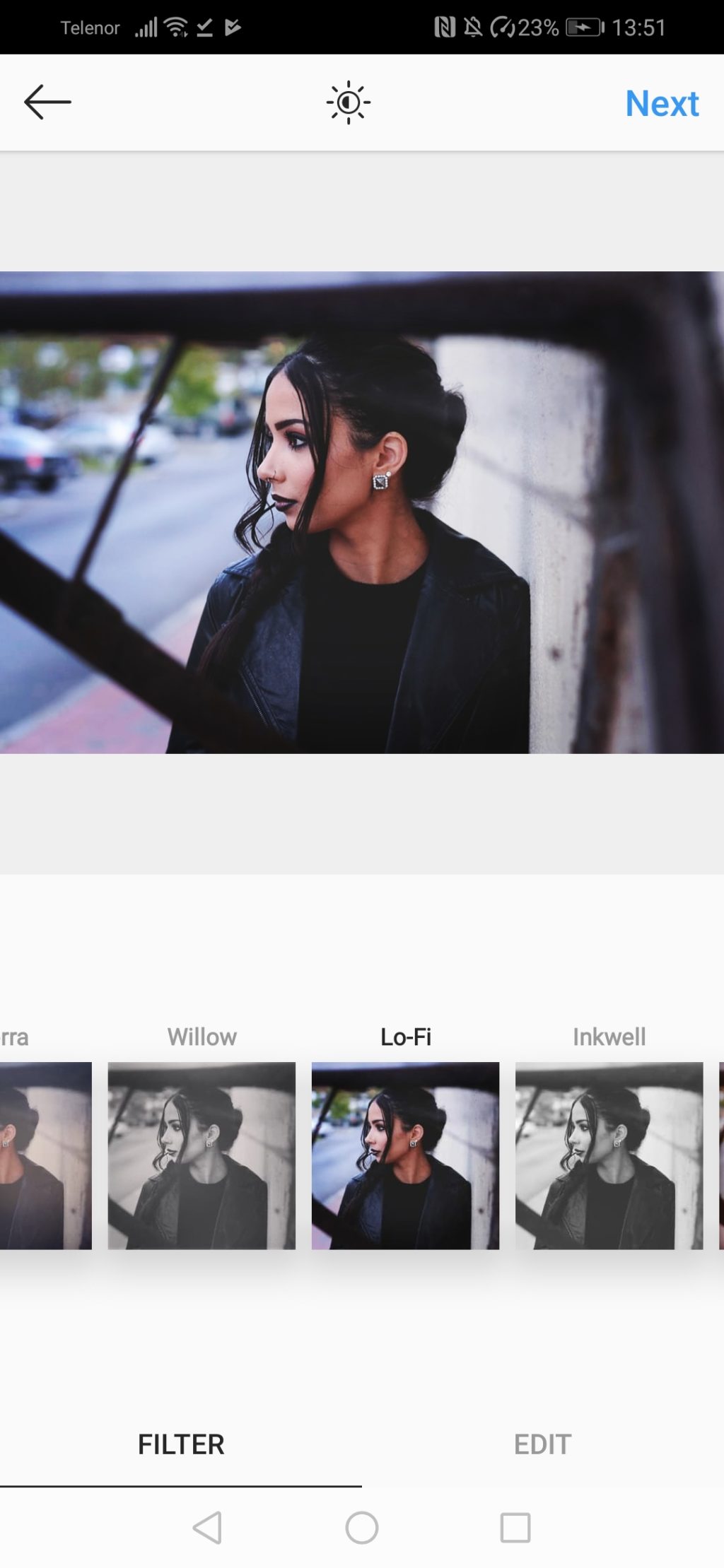 7. X-Pro II
X-Pro II is hands down the most dramatic Instagram filter. It adds a strong vignette and it makes shadows very pronounced. This mighty filter is based on a photo-developing technique called cross-processing, where photos are intentionally processed in a chemical solution for different types of film which creates rather strange results. Just like Lo-fi, this is one of the oldest Instagram filters but it's still quite popular. However, you might want to avoid it if you like subtle post-processing.
Good for: concert photography and anything dramatic
To learn more about the importance of Instagram and Instagram filters for photographers, check out the following links!
Further Reading On Instagram And Instagram Filters: