Using an iPhone or other smartphones for street photography come with its own challenges, but there are some reasons why smartphones can be great for street photography. Here are 20 reasons why an iPhone can be a great tool for street photography and these reasons apply to any smartphone that you have in hand.
Smartphones are perfect examples of how technology has come a long way, from mobile phones that were used to just make calls and send text messages, to something that can be used as a mini-computer, a gaming tool, and a camera. With the advancement of camera technology, they have become quite the game-changers in the world of photography that there are groups and even competitions dedicated to mobile photography.
Besides all the kinds of photography starting from landscapes to night sky photography that a smartphone is capable of, more and more photographers are now using it for street photography and it is one of the most perfect tools for this genre.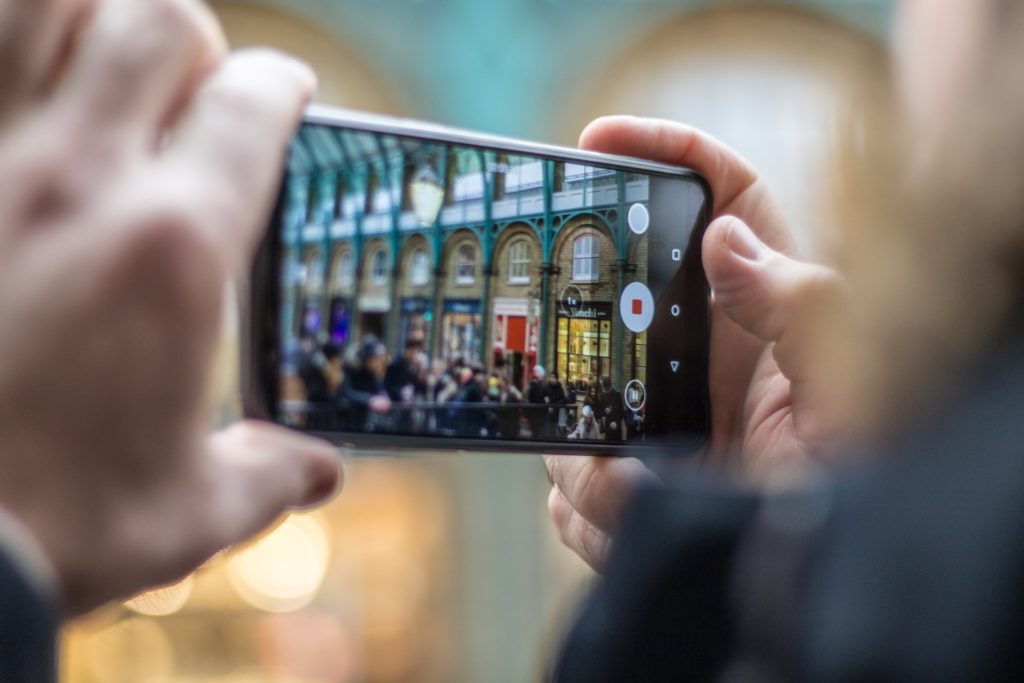 So, why is a smartphone good for street photography? A normal camera simply attracts too much attention, but there are many more reasons why a smartphone can be great for street photography.
Here are some reasons that we personally believe make the smartphone a great choice for street photography.
Note: Remember to switch off the shutter sounds in order to stay discreet during street photography.
1. We Always Have It On Us
We may sometimes forget to take our camera with us (or even hesitate to have one with us) to every place that we go, but the iPhone or the smartphone is with us at all times wherever we go.
Having the phone camera with us at all times makes it a convenient tool for photography at times when you did not bring your camera with you. So when out in the streets and you come across something interesting that you wish to photograph, then your phone camera is there handy to get the photograph.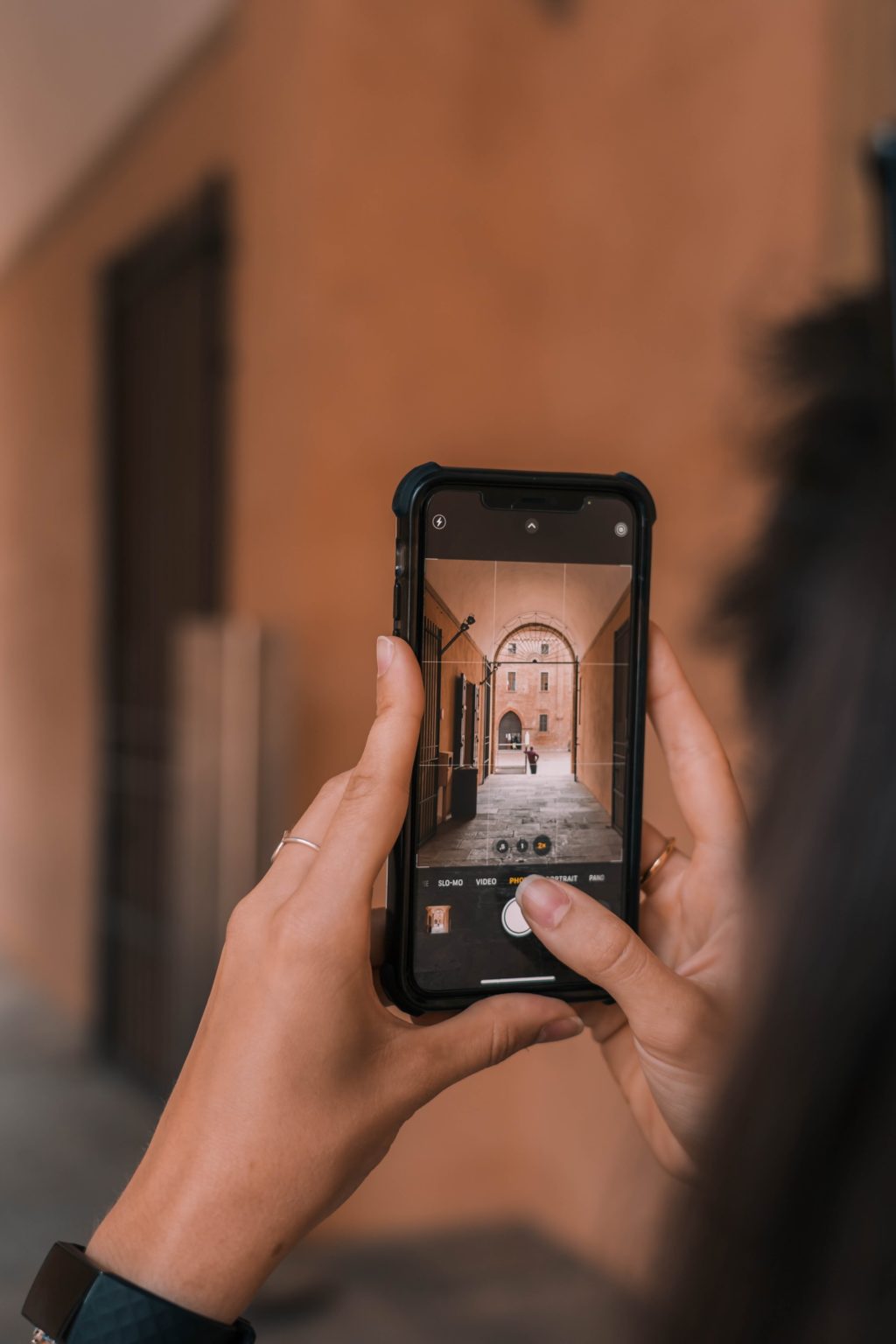 2. Convenient To Change Lenses
Smartphone cameras have quite a huge range of lenses that you can buy from third-party sellers like Moment, Apexel, and many others. These lenses come with a clip or a case where you can screw on the lenses quickly. The lenses are very small that they can be carried in a pocket.
The lens attachments for iPhones and smartphones come in various focal lengths and for various purposes starting from macro to telephoto lenses and anamorphic lenses too. If you think that your smartphone camera is too wide, then you can quickly attach a comparatively narrow focal length lens to capture the shot that you intend to. In the same way, if you want a wider focal length, you can use a wide-angle lens attachment.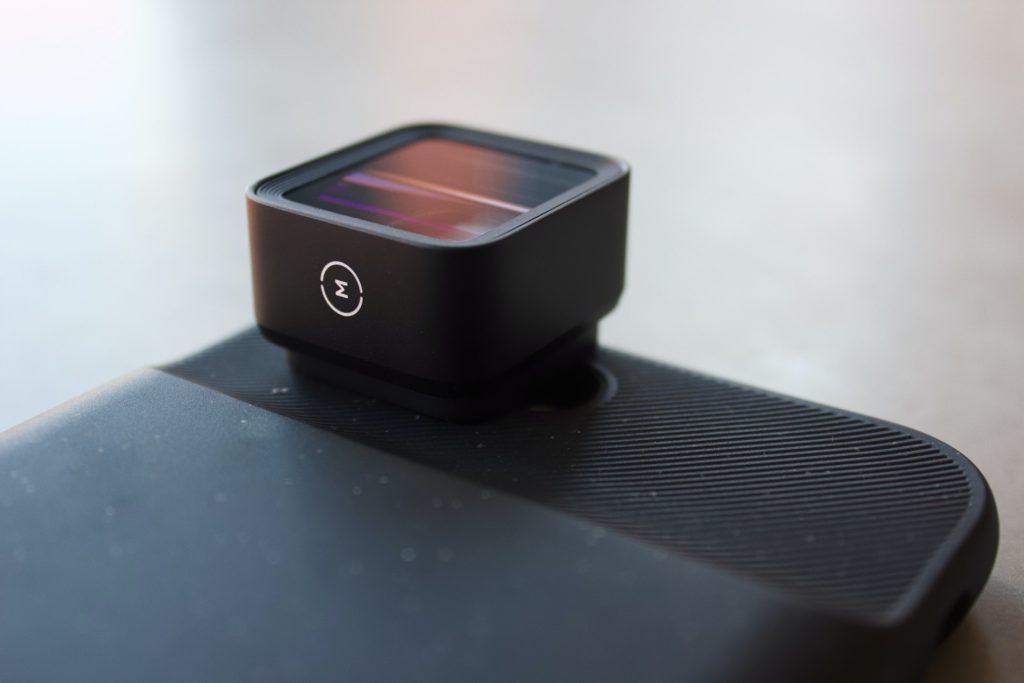 3. Brilliant Camera Quality
The iPhones and other smartphones have great quality cameras and the technologies along with the qualities are improving each year. We would not choose a smartphone over a camera at any time, but there are times and certain locations where you only have the smartphone and it can be a great tool for street photography.
If you look at the quality of the images captured on a smartphone, they are impeccable and can be even good for small prints. But if you are someone who only shares images on social media and web, and makes small prints, then the iPhone or smartphone street images can be really great to share and print.
For example, from experience, when out in a market you cannot always be photographing and buying things at the same time. In situations like these, a smartphone can be a great tool to quickly capture some stunning street photos in the market.
4. It Is Great For Quick Shots
When you are out in the streets and you see something happening, you sometimes have chances of losing the moment if you have to reach out for the camera, remove the lens cap if it is on and then make any settings, especially when shooting in manual mode. The iPhone and other smartphones have the option to quickly access the camera from the lock screen and get the shot so you are always ready to photograph the scene in front of you.
These qualities make the phone cameras a great tool for capturing moments instantly on the street. They are even great when you are a passenger in a car, to capture something through the window, but make sure you do this with safety in mind for you and the driver. Of course, there are some limitations, but with practice, street photography with a smartphone gets better.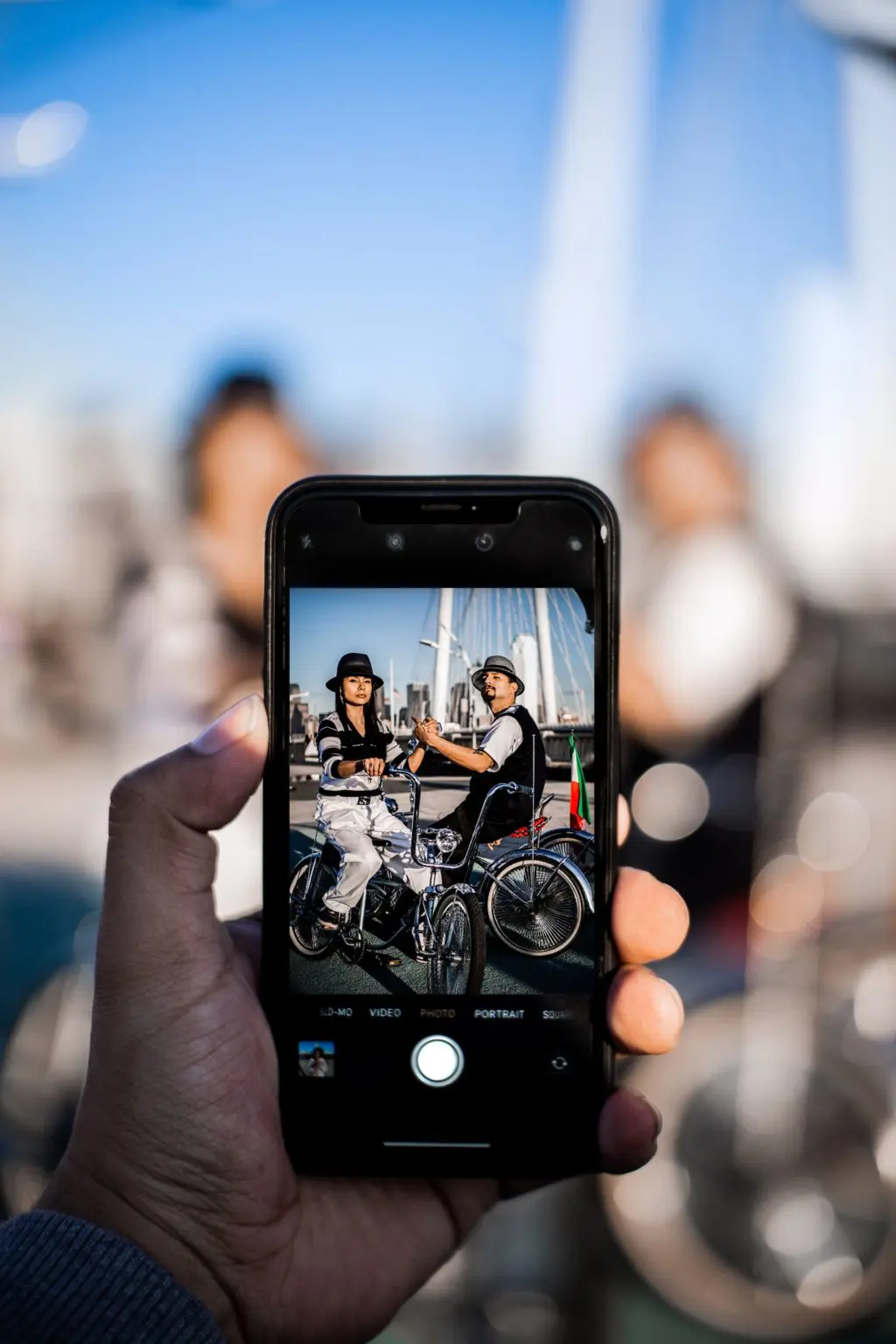 5. Exposure And Focus Lock Feature
A lot of street photographers like to pre-focus the scene and even lock exposure settings in areas where the light is not changing that much. These features will help you to be ready in situations where you are waiting in anticipation of something that is going to happen. These features are handy for situations like these.
6. Use The Camera With Cable Release
The iPhone's earphone or headset comes with a feature where the volume up and down button can be used as a shutter release button for the camera app when connected. It can also be used for burst shots.
This feature will help to capture photographs without even having to touch the shutter release button on the iPhone. This way, you can remain more discreet when capturing photos on the streets.
7. Capture Photos From Different Perspectives
With the big screen and being a very handy device, smartphones can be used to capture photographs from unusual perspectives and angles. It can be quite flexible compared to capturing photos using a camera.
Moreover, in places where there are a lot of people going about their daily lives, a smartphone can be great for a quick point and shoot. People won't be mad at you for taking photos because you could be doing anything on your phone like playing games or texting and people can easily think that you are using your phone doing something else other than photography.
8. See The Scene Differently
With smartphones, you are able to see the scene in front of you differently. Sometimes, it is easier to compose a shot and also capture interesting scenes from unusual perspectives and angles with a smartphone quickly, compared to a camera.
It is easier to shoot from low angles, use interesting foregrounds, shoot through things, etc., when using a smartphone. You can slide the phone in between foreground elements unlike a camera for framing your photos interestingly. The way the final image turns out is quite unique compared to an image captured with a traditional camera.
9. Night Photography Is Also Great With An iPhone
If you are someone who loves capturing street photographs at night, most recent iPhones and other phone cameras come with a night mode to capture photographs at night. The resulting images are of great quality with stunning details. So iPhones and smartphones can also be great tools for street photography at night.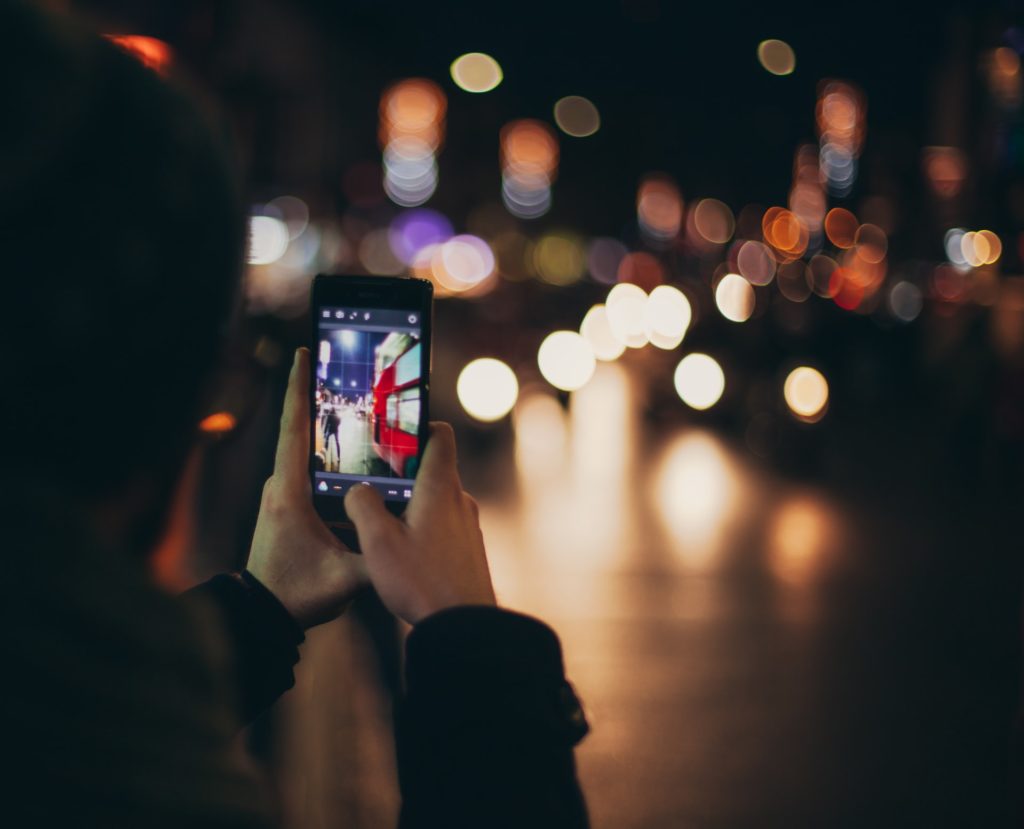 10. You Do Not Need To Carry A Camera Bag
Although street photography requires minimal gear, most photographers tend to carry a small bag with one or more extra lenses, and spare batteries depending on what they intend to shoot and for how long. With smartphones, you can carry the phone and the lens attachments in your pocket and do not have to worry about anything else when traveling or photographing.
11. Switch Between Multiple Focal Lengths
iPhones and other smartphones now come with dual or multiple cameras. The number only keeps increasing. The focal lengths range from ultra-wide-angle to moderate focal lengths making these cameras a great tool for many kinds of images on the streets. You just need to select the focal length on the camera app and capture the shot without having to waste time changing lenses.
Choosing a longer focal length also allows you to maintain some distance between the subject and your camera so you can stay at a distance when capturing important scenes. This way, your subject will not notice you most of the time.
12. You Have Great Lens Collections For iPhones
We have discussed this in a previous section about how it is easier to change lenses when photographing using an iPhone or a smartphone. There are a lot of third-party companies that manufacture lenses for smartphones and one of the most popular is Moment.
Besides these, there are companies like Xenvo and Apexel that manufacture good quality lenses of various focal lengths and for various purposes including videos. Some even manufacture CPL and ND filters for smartphones. Most of these lenses are either clip-on or you will need to purchase a phone case that usually comes with the lens itself, so you can screw on the lens at the right place for photography.
13. Long Exposure Is A Breeze
With an iPhone, long exposure can be a very quick creative exposure. There are some street scenes that will work well with long exposure to show how busy the street is or to capture a dynamic shot. You just need to set your camera to capture live photos, capture the shot, and then set the option to long exposure. Make sure you hold the mobile still for 2 seconds without any movement for the resulting image to turn out perfectly fine.
If you have a mini tripod (again can be carried in a pocket) then you can set the mobile somewhere stable to get the shot. You can even make use of long exposure apps for capturing longer exposures.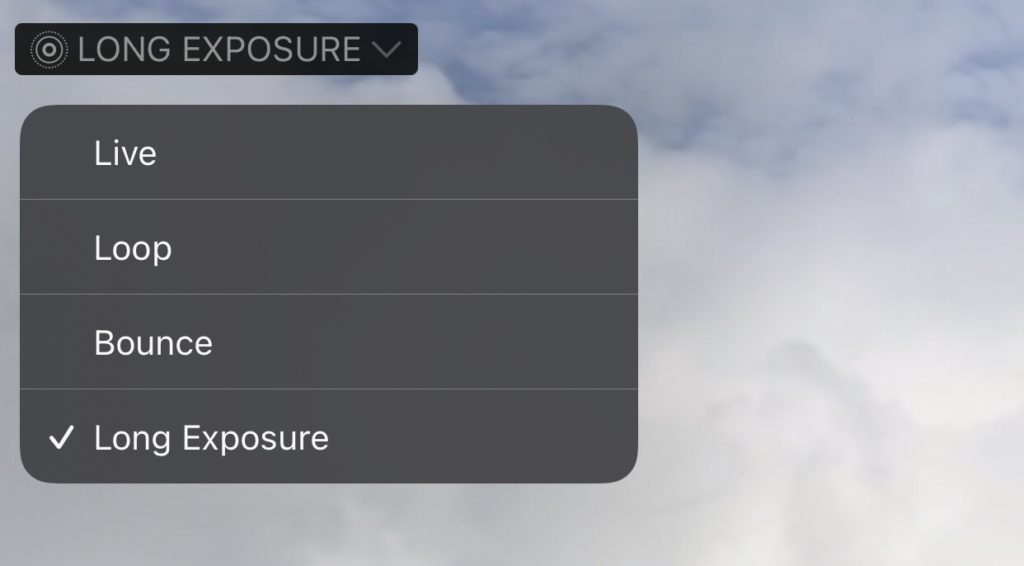 14. You Can Stay Discreet
In recent years, we see that most people on the streets are on their phones doing something with it. So, it is easier to take their photographs, if it is storytelling, or it is easier for you to use the phone for photography because not many people are going to notice you.
People notice when you point a camera at someone or something, but do not care much if you point your phone. Moreover, you can also stay in the midst of other people discreetly and capture interesting street shots. Some may even mistake capturing a photo for a selfie as it is quite common these days.
15. You Can Take It Almost Anywhere
There are certain places where you will not be allowed to take a camera with you for multiple reasons, but you will be allowed to take a smartphone with you. It may not be safe in these places to leave your camera bag in an unsecured locker, or something similar. A smartphone is a great tool in these kinds of situations and along with lens attachments, can be a great tool to carry anywhere for street photography.
16. You Can Convert Photos To Fun Media
Boomerangs (bounce feature in iPhone photos), and loops are some fun features that people love creating and enjoy sharing with friends and on social media. They have grown in popularity and are very quick and easy to create. You just need to capture a live photo and then set the option to bounce or loop and you are done. You need to plan and be creative when capturing photos for this purpose.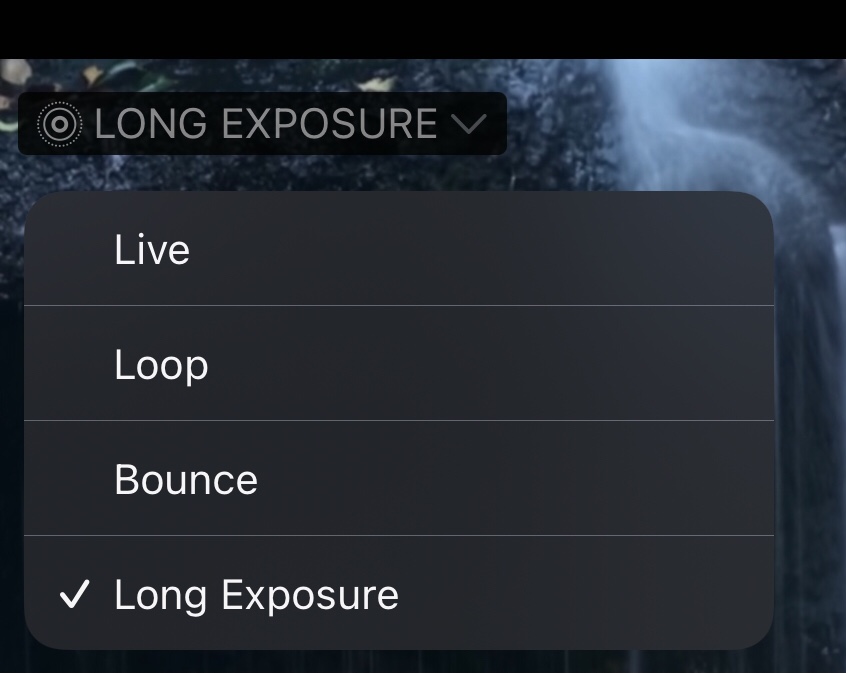 17. Quick Edits On The Go
Most photos will usually benefit from a quick tweak in exposure, contrast, and a bit of color grading to bring in pop and a natural mood to the photographs. Street photographs do not need much editing done, but will benefit from a quick crop, exposure and contrast adjustment, and some other minor tweaks.
When you capture street photographs with an iPhone or a smartphone, you do not need to wait to get home to backup and import your photos into a post-processing application for editing. Instead, you can straightaway edit them on the phone and share them.
Most smartphones come with a built-in editor just like the photos app or there are a lot of other great editing apps that can be downloaded for free and used for brilliant photo editing on the go. Some of my favorite apps are VSCO, Snapseed, Lightroom, RNI Films, 1967, Mextures, Distressed FX, Carbon, etc.
VSCO and Snapseed are great for basic editing and some more features, Lightroom has a bunch of advanced features, whereas Mextures and Distressed FX are paid and can be used to add textures to photographs, which may be useful for other genres of photography. Carbon is dedicated to black and white editing for photography.
18. Share Instantly With Family And Friends
Most of us like to share our images on social media and with friends and family. These were things that were quite complicated a few years before.
With a lot of photo-sharing sites like Flickr, Facebook, Instagram, and other messaging apps like Whatsapp, Telegram, Viber, Snapchat, and so on, street photographs captured using smartphones can be easily edited and shared with anyone in any part of the world. All you need is an internet connection.
Sharing images online helps you to gain exposure for your own work and connect with people who enjoy similar works. You can also discover the works of other photographers whose work may be inspiring to you.
19. Innumerable Apps For Photo Editing
We have discussed a bit about this before in the quick editing section. iPhones and smartphones have a lot of apps that can be used for the basic and advanced editing of street photographs.
The apple app store and google play store have hundreds of apps and it is recommended to download a few and use them yourself so you can decide which one will work for your kind of workflow and editing purposes.
Besides, if you are a photographer who loves black and white street photography, there are many apps dedicated to black and white editing, for example, the Carbon app. Most other apps come with black and white presets and other options for black and white editing, where you can pull the saturation to zero and then work from there.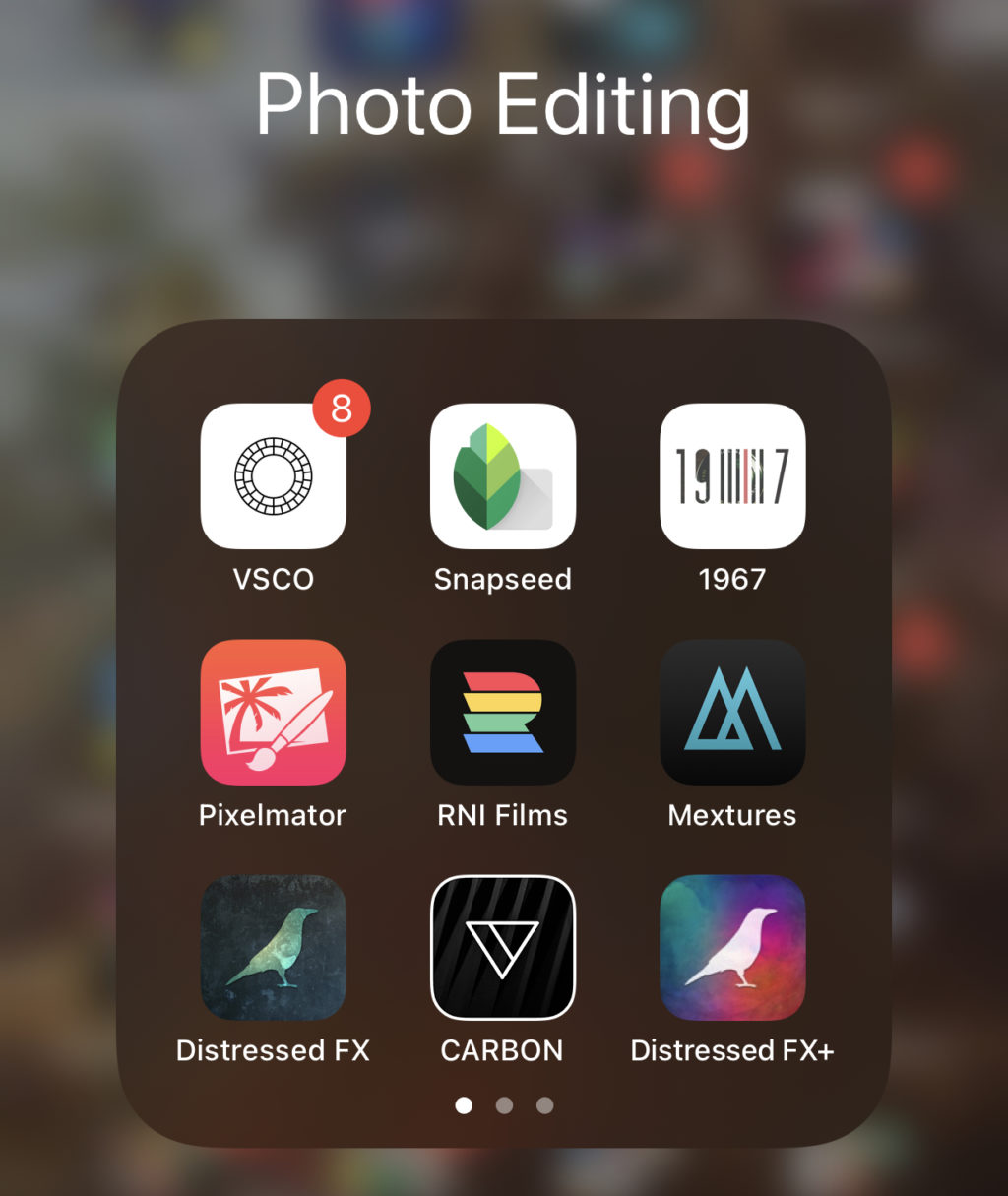 20. Can Quickly Charge It In Your Pocket
Most iPhones and smartphones come with great battery life as long as you do not use them for other purposes when you are out with them for photography. Besides, you can carry a small power bank to charge your phone in the pocket itself in case you run out of charge in between. Besides, there are many other accessories that will help you to keep your smartphones charged while on the go.
Conclusion
Street photography with a smartphone is a lot of fun and it is something that I enjoy doing from time to time. Traditional cameras are the greatest tools for any kind of photography and I would undoubtedly go for a camera whenever possible for street and other genres of photography, but for times when you do not have a camera in hand, the smartphone can come to the rescue and be a trusty camera for photography even in places where you cannot use other cameras.
Practicing street photography using a smartphone can also be of great advantage before you purchase a camera. Do you capture street photographs using a smartphone? What are some tips, tricks, and techniques that you like to use for street photography using a smartphone? Share with us in the comments section below.
Further Resources: