A website can be considered as important to a photographer as much of the hardware in his kitbag. In the digital world, the website is the photographer's portfolio, the way he or she demonstrates their skills to the world.
There are many ways to create a website these days. Adobe provides a decent site for free if you are a subscriber to it's a Photographer's Package. If you are the sort of person that dabbles in HTML then creating a site built upon WordPress might be your bag. Alternatively, you can subscribe to one of a number of gallery sites such as Smugmug and Zenfolio.
I have tried all three of these approaches but I always seem to gravitate back to the gallery-style sites. In particular, for the last two years, I have used Pixpa.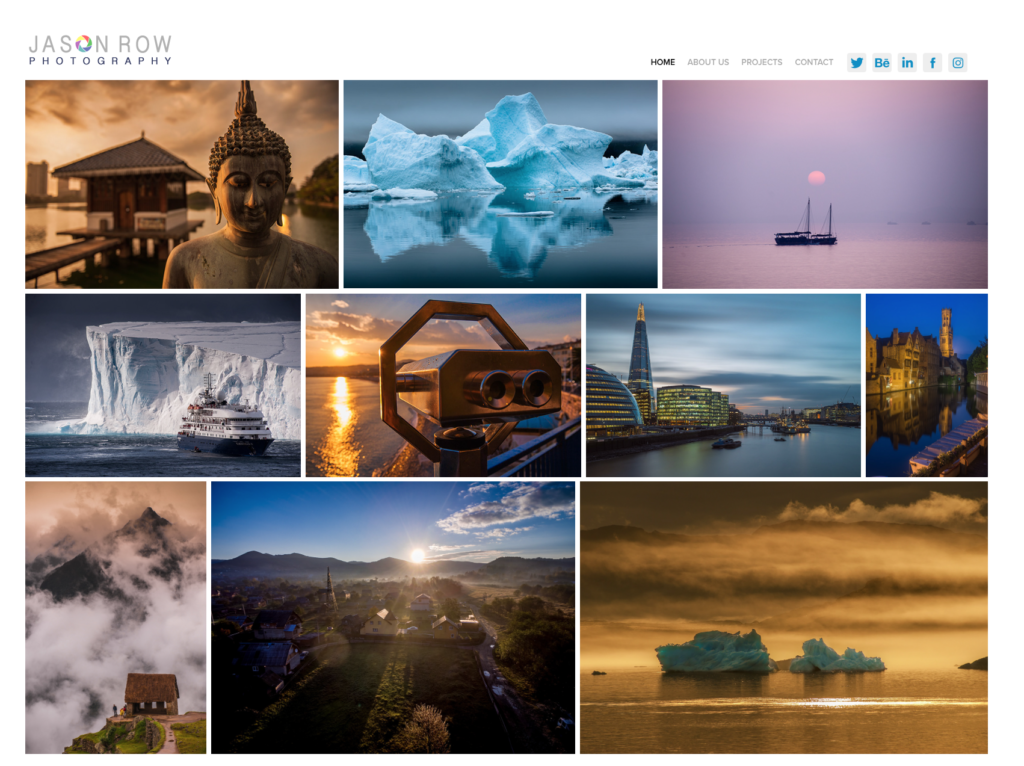 My Early Experiences With Pixpa
If you have been around the Light Stalking community for a while, you may remember I wrote an article about Pixpa shortly after I set it up. In fact, Pixpa gave me a year's free subscription when they discovered I was a writer for Light Stalking.
My experiences were positive, I found the templates diverse, the tools intuitive, and customer support, excellent. At the end of my free subscription, I was happy to pay for the monthly subscription fee and continue hosting my site with them.
However, like many of you, I suspect, I kind of neglected the site. As far as I was concerned, it was up, it looked ok and I could just let it sit there. The problem with this attitude however is that a site that's not updated, will plummet down the Google listings.
The site will become less and less relevant leading to an ever decreasing audience. You need to add fresh content regularly, this does not have to be just images, good blog posts or even updating pages can be a useful kick to the SEO. 
Time For Change?
Towards the end of last year, I started to get the itch for change. Change the gallery host, change the look, do a complete refresh. I felt that the e-commerce aspect of Pixpa was limiting and perhaps there were better options. 
In December I started to research other potential hosts. I had used Zenfolio and Smugmug before. Each had its pros and cons however none of them looked particularly good value. Especially in these pandemic times when incomes are drastically down. 
As an avid watcher of photographic channels on YouTube, I was constantly bombarded with another option, Squarespace. It was virtually impossible to visit a photography or film-making channel and not have Squarespace advertised to you. So I gave their free trial a go. 
What I was looking for primarily as a way to offer digital licenses for my images and for the site to have good SEO tools to gauge my progress. The site was clearly very powerful and had vast numbers of features.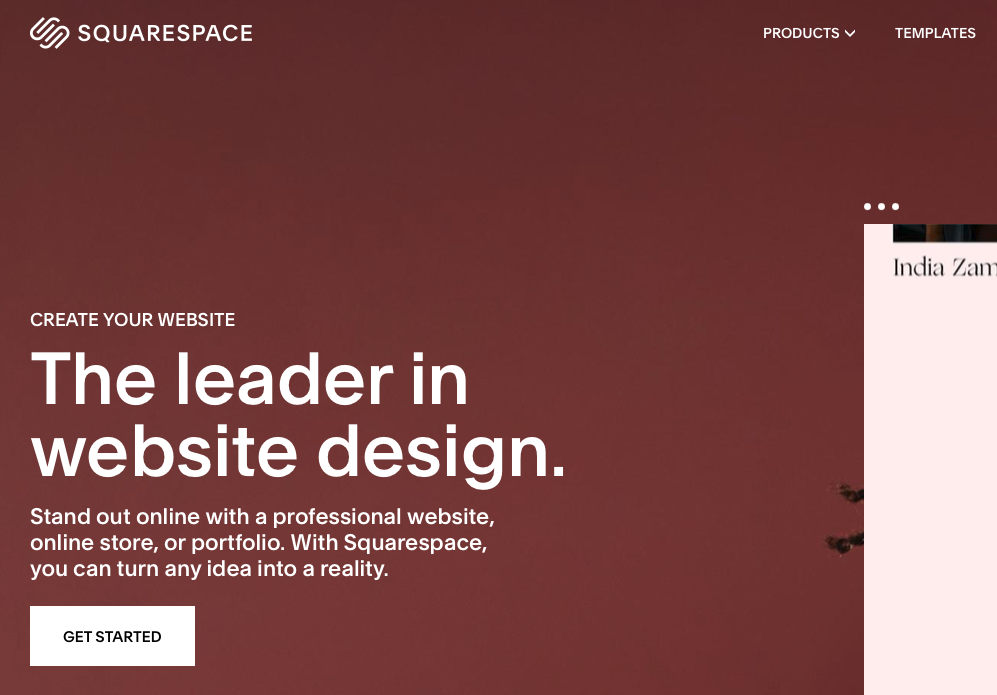 However, what it does not make immediately clear are the prices. You really have to delve deep into the site to get an understanding of what things are going to cost you. And when I did, I was surprised, and not in a good way. The monthly cost was significantly more than I was paying with Pixpa. My initial thinking was, well maybe this is worth the extra cost. Then I had a revelation.
Pixpa Revisited
I am a keen proponent of revisiting things. I have talked in the past about revisiting old photos and looking at your old lenses amongst others. Unfortunately, I had not taken my own advice when it comes to websites. I simply had not been following the many updates that Pixpa had been adding to their gallery site. 
I have discovered that pretty much all the features I had been looking for in Squarespace, had been added to Pixpa over the previous two years. All for the same monthly price. Most notably was the ability to sell licenses for my images and set my own prices and terms for those licenses. In fact, when I eventually did look at the "What's New" page, I found that Pixpa had been constantly improving multiple features over the time had been with them. I really should have checked.
With that all in mind, I decided to stay with Pixpa and give my site with them a major revamp.
Revamping The Site
As well as adding the digital download facility, my key objective with the site was a cleaner, fresher look with better-looking pages. Whilst I was happy with my gallery's layout, I really wanted to update the front page and the look of the blog in particular. I also wanted to start work on SEO, something I had neglected in the past mainly through, not really understanding it.
It's important to say that as I write this, the site is still a work in progress. However, the front page is done. I had wanted a striking image to cover the full width of the home page, something that is very much the vogue at the moment. This proved easy and effective and I am very happy with the end result.
The addition of the digital licenses to my galleries was pretty easy. I set up a template for image prices, then had to take each gallery down and replace it with the e-commerce enabled gallery. This was not particularly complicated as all the images were already saved on my main computer, it was just a matter of re-uploading them to the new galleries. This is still a work in progress.
Getting the look of the blog right took a little but I think I am more or less there. I have a pool of new articles ready to be uploaded to it. However, for the moment I am holding off, due to one key element, SEO.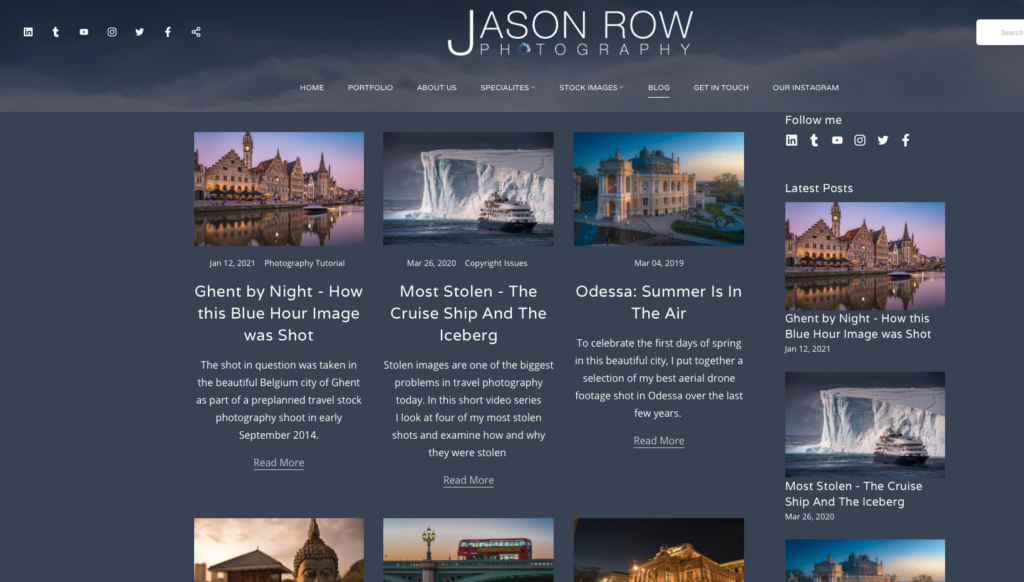 My knowledge of SEO has been pretty limited, so it kind of makes sense to get up to speed before adding new blog posts or updating the SEO on all the site's pages. I have been studying a number of resources and slowly the knowledge is dropping into place. In fact, Pixpa themselves have a very good blog post about SEO for photographers. Only time will tell if my newfound knowledge is being made good.
The moral of this story is that often what you need is actually staring you in the face. My own complacency, mixed with disillusionment had conspired to make me ignore the obvious choice.
This is perhaps not just a metaphor for my website but for all of us photographers in general. 
We often become so familiar with our equipment or our own photography that we think we need to seek out new stuff. However, we can often revisit what we already have and make it so much better.
In short, I still highly recommend Pixpa. 
Further Reading: