If you enjoy digital art and unusual artsy filters that you can't find on Instagram, you might be interested in one of these apps that can turn a picture into a painting effortlessly! Phone's app store offers countless applications that provide various types of photo editing apps and the results can be overwhelming. The apps mentioned below are highly rated and appreciated by both amateur and professional users and many of them even offer a free download.
Check out the list below to learn more about the best apps for editing photos and turning them into gorgeous digital paintings!
Turn A Picture Into A Painting On iOS
Tangled FX was featured on the front page of App Store in UK, Australia, France, Netherlands, Ireland, New Zealand and many other countries. This application offers unique effects and filter options. It provides a variety of trendy filters that are easy to use and that can improve the look of your favorite photos. You can play around with tangled strokes, strings and swirls! Feel free to download the Tangled RX App on iOS for $2.99. Some other features offered by this app include:
Brand new effects released regularly
Over 15 different presets
High optimization
Simple sharing on social media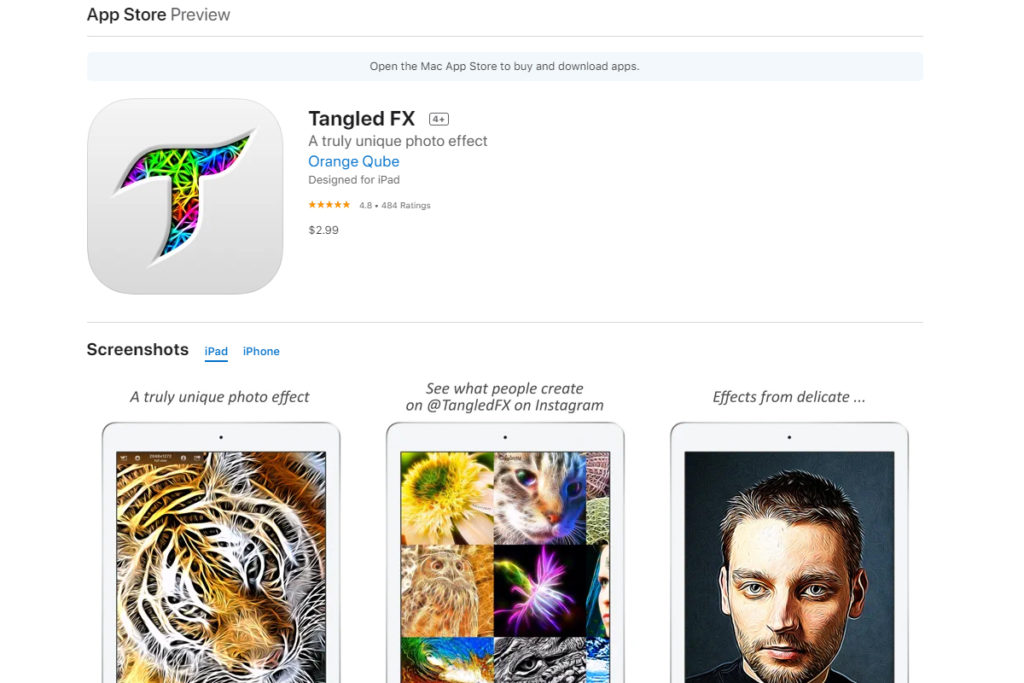 According to many satisfied users, this application can genuinely transform photos into magnificent watercolor paintings. You can create lovely pieces of watercolor art using your favorite photos. They offer 14 different watercolor styles and additional editing options. You can download Waterlogue for just $4.99.
Waterlogue App was awarded a Tinrocket, which is a prestigious award given by MindSea, a famous software company in Halifax, Canada.
These are the main features:
Preset styles to customize your watercolors by controlling wetness, pen outlines and color
Image export at high resolution
Control of borders, lightness, and detail
Includes example images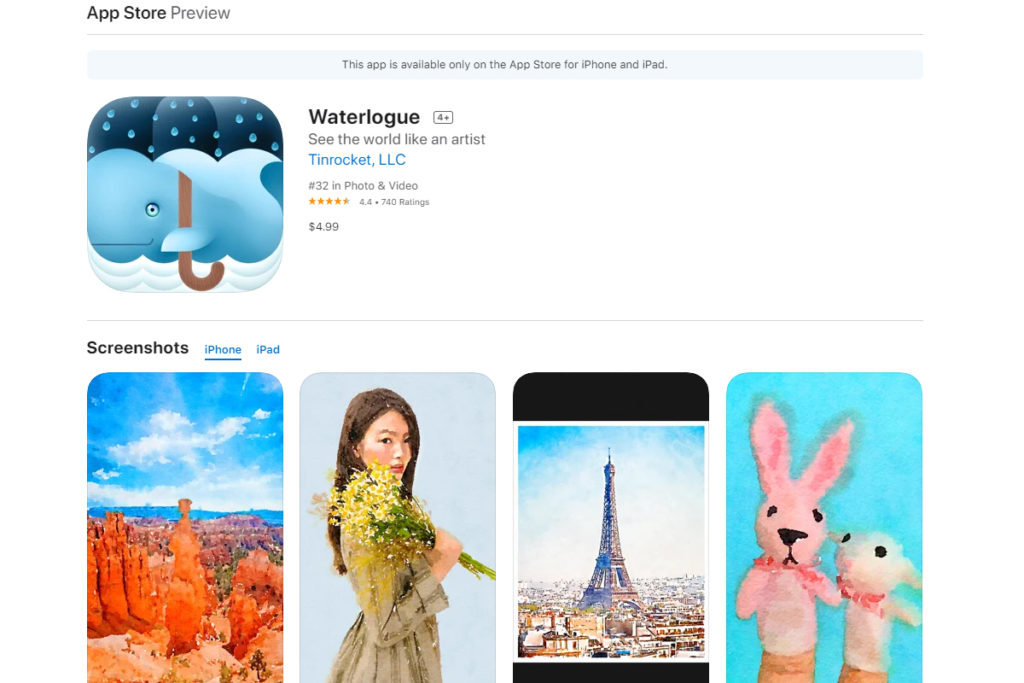 If you want your photos to look like hand-painted artworks, look no further! Brushstroke comes with many different options for painting styles – they can accommodate both portrait and landscape shots. The application is very user-friendly and you can convert your shots into artworks easily.
This app is available to download for IOS for $3.99.
Most important features:
Load photos from your Camera Roll and other Albums
Experiment with different color palettes
Select from a variety of canvases and surfaces
Share your art on Instagram, Twitter, and Facebook
Transform your videos into art with Video Paintings (requires iPhone 5S, iPad Air, iPod touch 6 or later)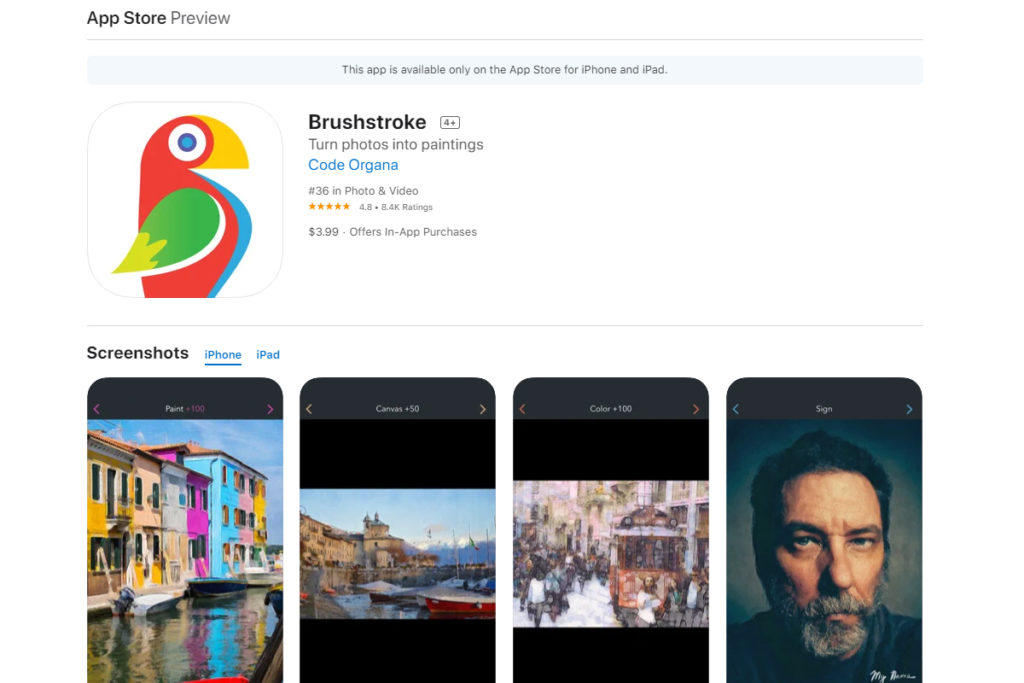 Glaze is very powerful and geared towards users who are particularly active on Instagram and Facebook. It lets you create photo collages, cards for different holidays, high-resolution posters and digital paintings and share them on social media. You can download Glaze for free but they do offer purchase options once downloaded.
Main features:
Create beautiful paintings without the mess
Create unique avatars and profile pictures
Save full-resolution images for poster prints, up to 21 megapixels
Combine results with other apps using transparency features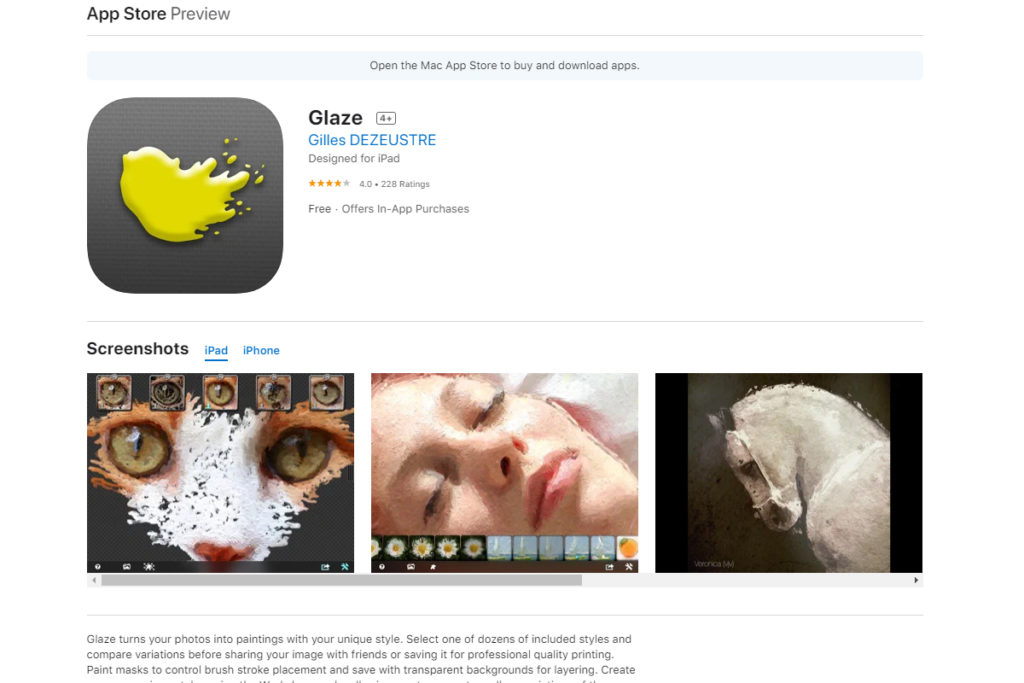 This powerful application lets you convert photos into paintings in a blink of an eye. It includes many visual effects, editing options and filters that can help you produce vivid paintings. Portrait Painter allows you to choose between natural or bright style, make adjustments to all brushes and tools, and easily share on social media. You can download this handy portrait tool for just $2.99. Other excellent features offered in this application are below:
Change skin tone or even add freckles for eye-catching portraits
Choose default presets or design your own
In-app printing option
Get creative with graphic art and digital painting
Turn A Picture Into A Painting On Android
The iPhone isn't the only smartphone offering neat photo editing applications – you can do the same on Android! Listed below are the best editing programs (for turning pictures into paintings!) that Android currently offers for download.
Dreamscope offers the latest cutting-edge technology and uses artificial intelligence to create breathtaking art using your best pictures. Dreamscope lets you turn your selfies or landscape photos into artworks that resemble canvas-based pieces. If you always wanted your images to have that magical oil painting vibe, Dreamoscope is the right choice for you. You can download it for free on Android or iOS – they also offer in-app purchases and upgrades.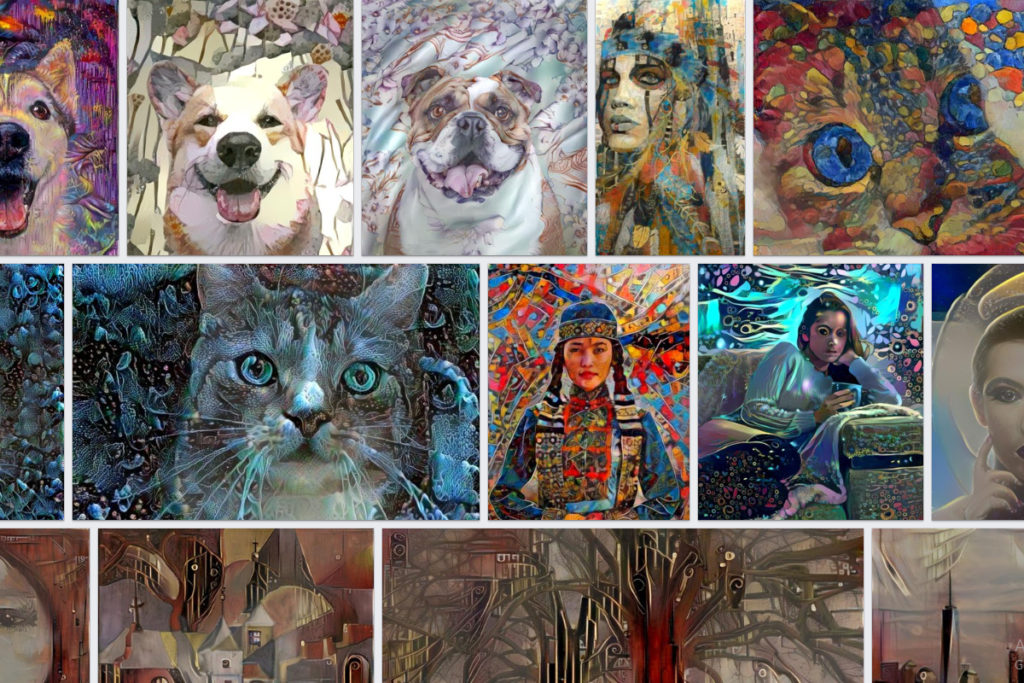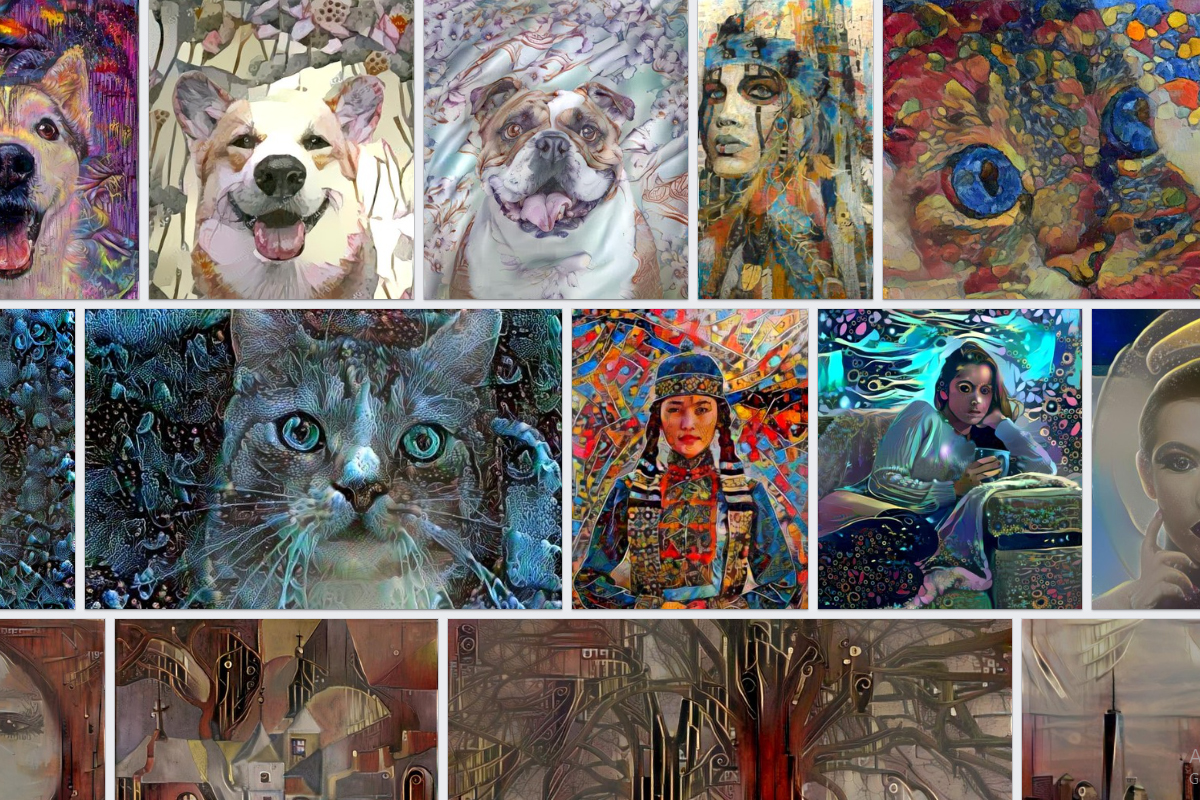 This is a creative platform that provides all the tools necessary to concoct personalized works of art that will fit your unique style. Befunky allows you to create art from your photos, build collages, customize, edit and resize, retouch or remove background, among many other things. You can download it for free for Android or iOS, and they offer options for paid upgrades.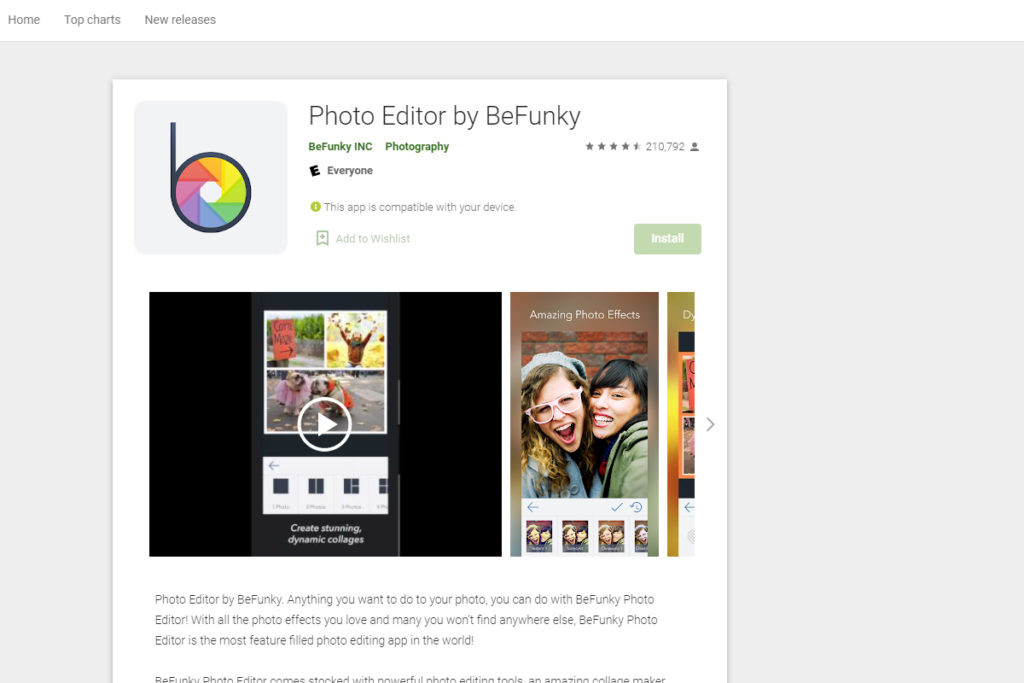 Prisma is known as Google's number one choice application. It uses a technology called "Neural Algorithm," which is a form of artificial intelligence, to turn a picture into a painting. It analyzes the photograph that you uploaded and then applies the suitable filter. With Prisma, you can upload pictures and select various filters and transform any image into a digital painting. Other benefits of this application include:
Brand new filter every single day
Options to fine-tune your artworks after the filter is applied
Hundreds of artistic styles to choose from that are updated regularly to keep in line with the latest trends and technologies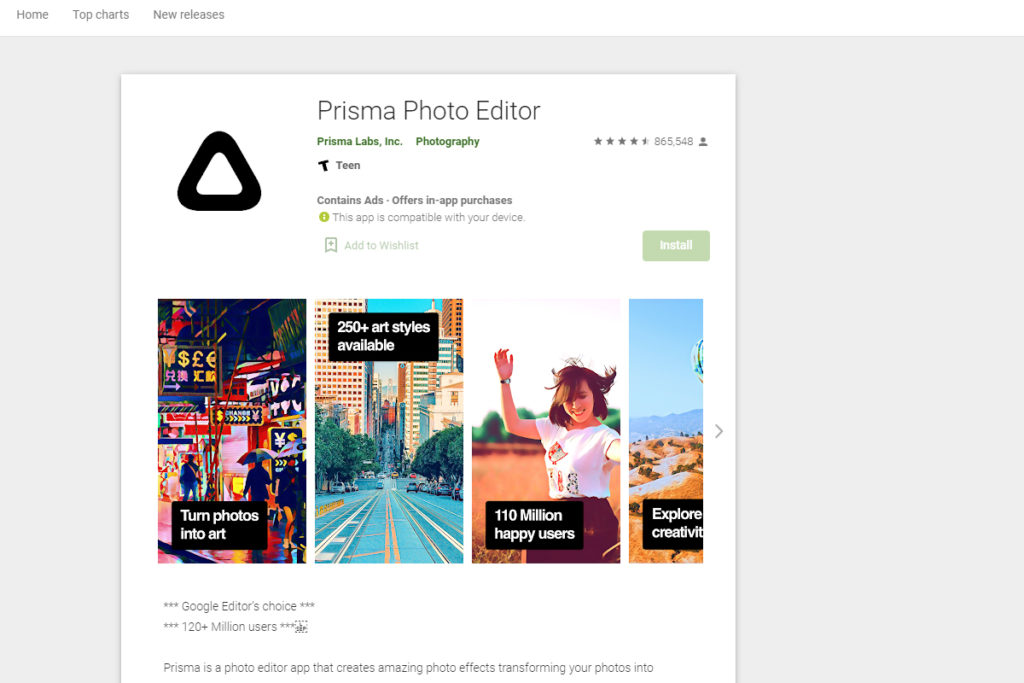 According to the Apple store, PicsArt is the best all-in-one photo and video editor on mobile. Whether you are a first-time picture editor or a paid professional, you should consider using PicsArt. It offers the latest and trendiest filters for pictures, a background editor, incredible retouch options, options to add text to photos with font choices, beautification tools, and much more. It also includes a sticker maker, video editor, drawing tool, and collage maker. You can download PicsArt for iOS or Android for free but there are also paid upgrades which include additional tools and filters.
These are additional PicsArt applications you can download:
PicsArt GIF – This is a sticker maker which allows you to design your custom GIFs and stickers.
PicsArt Photo – This platform offers various tools and effects to edit videos as well as photos .
PicsArt Color – This application is ideal for drawing and painting.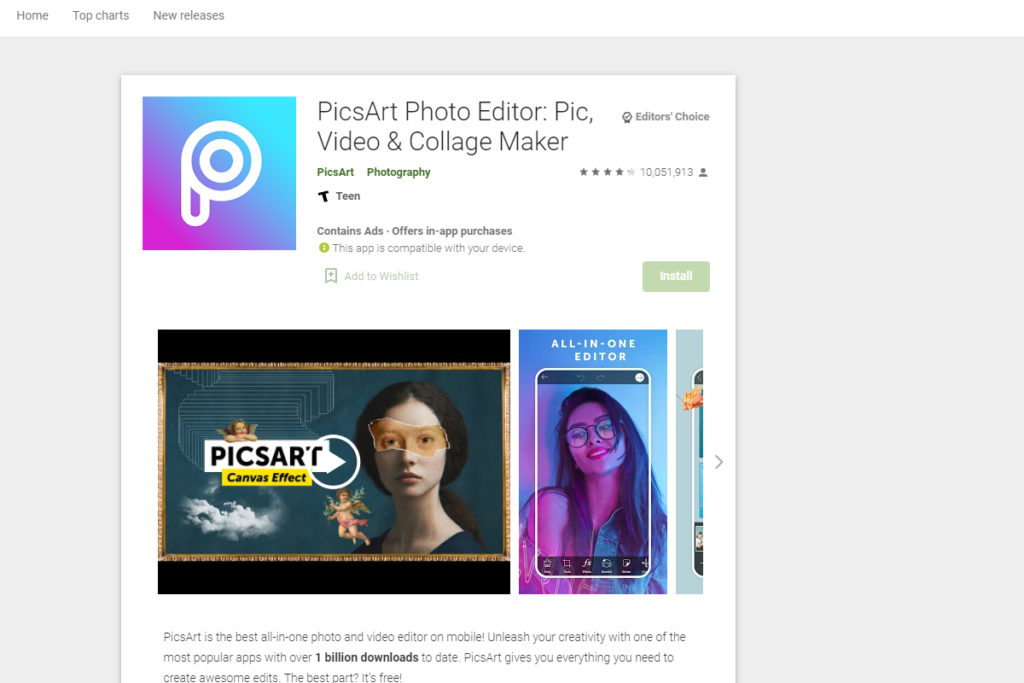 Pikazo
This mobile platform encourages users to create personalized artworks in just two simple taps of the finger. Pikazo lets you discover your inner artist by transforming your favorite images into paintings. You can use either premade designs and styles (there are hundreds of them) or create your very own custom designs.
Pikazo also has a unique feature not currently offered by similar applications. It allows you to share your work with other artists and get some useful feedback.
According to many users, this application is the crème de la crème in terms of photo filters and effects. You can choose from zilions of options and share the results with friends on all platforms. You can download DeepArt for free and purchase in-app upgrades in case you really like this application. Both IOS and Android downloads are available. The app also offers the following options:
Fast image processing near real-time
More than 50 filters from famous artists
Mingle with other artists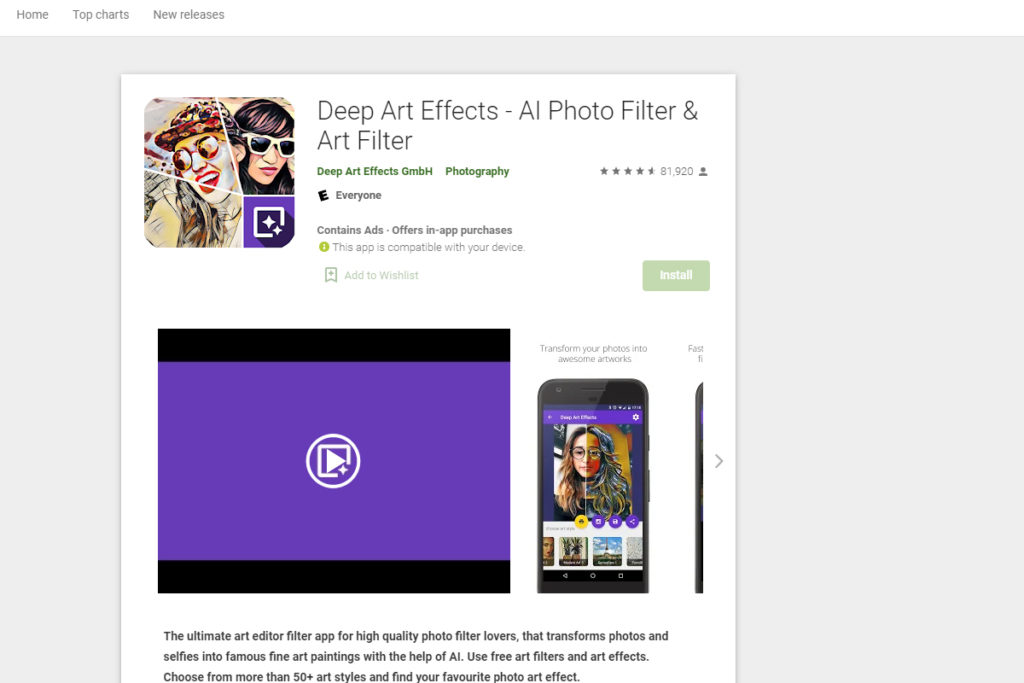 This app is totally intuitive and easy to operate. You can use it to convert any photo into a cartoon, as the name says. CartoonFace also offers a large number of filters and editing options that will help you create outstanding artworks. You can download it from the app store for free and purchase in-app upgrades if interested. Both iOS and Android downloads are available.
Main features:
Stunning auto focus features
Dozens of artistic effects like pencil sketching, oil painting, popart effects
Sharing on social media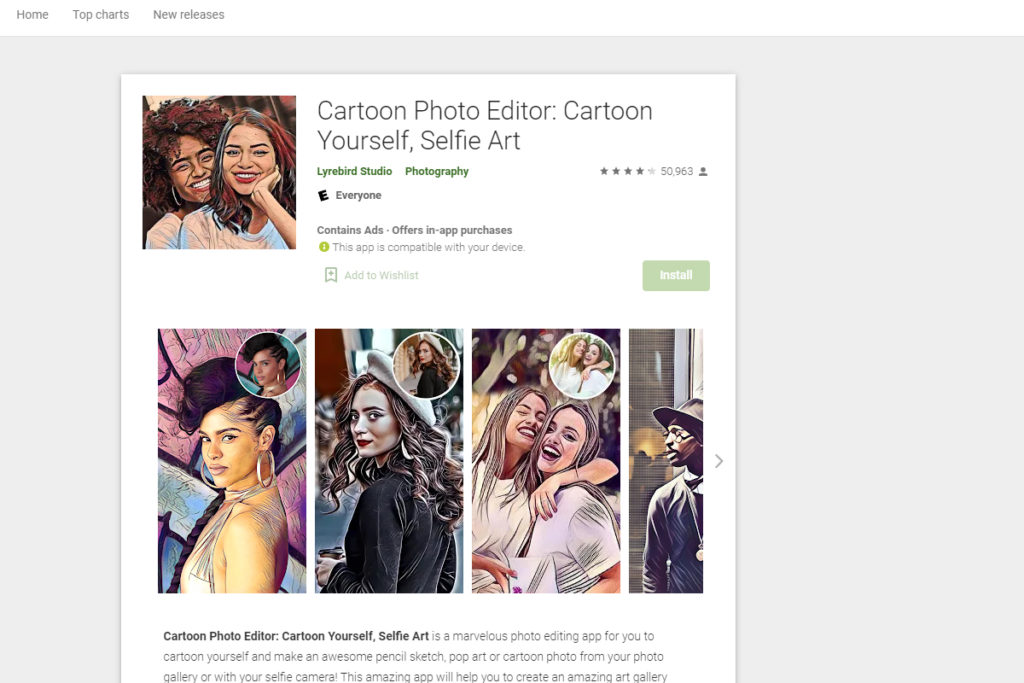 Final Thoughts
The only thing left for you to do after reading this article is to get your creative juices flowing!
Begin exploring your inventory of cherished photographs, pick a beautiful one, and then transform it creatively. The power and artistic reach of downloadable apps continues to grow daily, so it's useful to explore new apps occasionally. You can discover how your world would look through the eyes of various artists. These days even famous digital artists (not only Instagram influencers) use apps for some of their work, and they aren't embarrassed to admit it.
Don't be afraid to turn a photo into a painting by downloading one of these apps – there are more than enough available options to choose from! Explore a wide array of features and filters, and of course enjoy the process.
Further Reading: