Most people use their phone to take fun, informal snaps. Others use it to do serious work. And then there are all the people who fall in the middle. In any case, it all adds up to a whole lot of people who use a smartphone to take photos.
In fact, well over a trillion camera phone photos will be taken by year's end.
If you're thinking there's got to be something other than the camera alone that compels people to keep using their mobile device to capture photos, you would be correct.
Of course, we can't disregard the quality of the cameras themselves — they're generally quite good and they improve with every generation.
But it's the apps that really seal the deal. With the right app or two you have a pretty powerful workstation that goes everywhere you go.
So which apps are right for you? There's no way I could answer that properly, given that every mobile photographer has diverse needs. Luckily, there are apps that cater to virtually every image editing need imaginable.
Below you will find 5 mobile image editing apps that should address most — if not all — of your needs. Additionally, each app is available for both iOS and Android devices.
1. Adobe Lightroom CC
The free version of Lightroom CC gets you nearly everything you could want in a mobile image editor: exposure, color, tone and contrast adjustments; the ability to create and save presets; bulk editing; robust file organizing and sharing options.
If you opt for the subscription model you'll get access to selective adjustments, perspective correction, raw file editing and cloud storage.
Lightroom CC's interface has been adapted relatively well to touch screens, yet it should still feel familiar to those who are used to using the desktop version of Lightroom.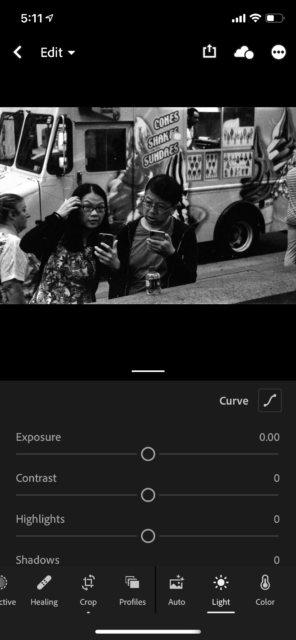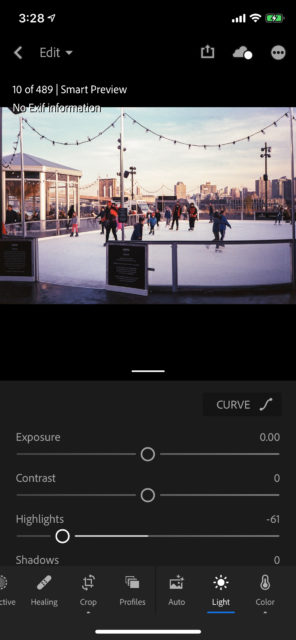 2. SnapSeed
SnapSeed enjoys almost universal appeal, and not just because it's available on both iOS and Android platforms. It's also a free app.
A free app with raw image support, one-touch editing that actually works, portrait enhancements, selective edits, black and white conversion, perspective adjustments and so much more.
No matter your skill level SnapSeed has everything you need. For free!
3. Touch ReTouch
If you're looking for an app with the Photoshop-like ability to erase unwanted objects in an image, look no further than Touch ReTouch.
You can use it to remove everything from telephone wires to obnoxious photo bombers — anything you don't want in your photo, consider it gone.
Touch ReTouch offers a number of advanced selection and cloning tools to help you refine your edits, but the app is smart enough to remove whole or partial lines with a single "flick."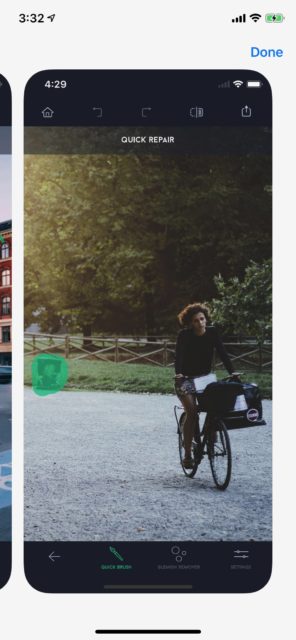 4. SKWRT
For those who have a penchant for shooting buildings with a smartphone, you'll love SKWRT. This dedicated image distortion app fixes both horizontal and vertical distortion in one swipe. Key, skew and barrel distortion are all remedied with minimal cropping of the image.
The in-app purchases for various export options seem unnecessary but they aren't expensive.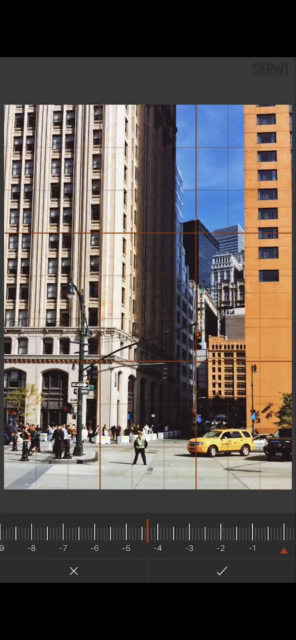 iOS | Android
5. Instagram
Instagram doesn't do anything fancy but it has evolved into a competent image editing app. With it you can control contrast, saturation, brightness, highlights and shadows — all the basic stuff.
There's also a "tilt-shift" feature that puts one section of a photo in focus and blurs out the rest.
And there are the ever-popular filters that helped propel Instagram to fame, but now with the app's editing features, you can customize those filters to your precise liking.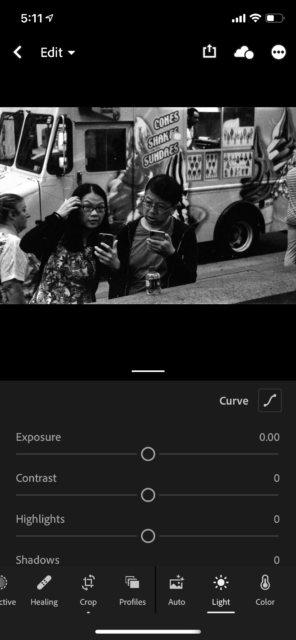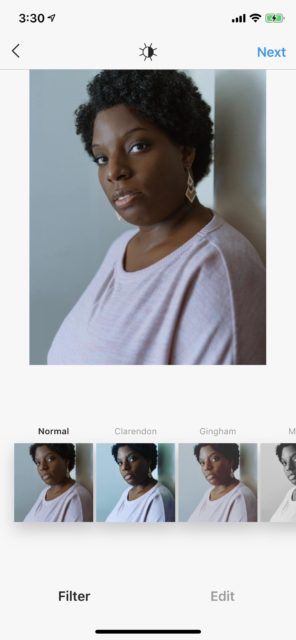 Final Thoughts
As I stated in the beginning, there's something for everyone when it comes to mobile editing apps. The apps listed here are an infinitesimally small portion of everything that's available, but at least one of these apps will fit nicely into anyone's mobile photography workflow.
Feel free to share your favorite mobile photography apps with the rest of the Light Stalking community.
Further Reading: