Photography is more than just a hobby for most, it is a way of life. Speaking of ways of life, living, and traveling in a van has become an increasingly popular way of life. So, what better way to merge photography and traveling than with some awesome vanlife photographers. Here is our list of 5 awesome Vanlife photographers you should be following!
Let's start our list with some smaller accounts before jumping into the big accounts.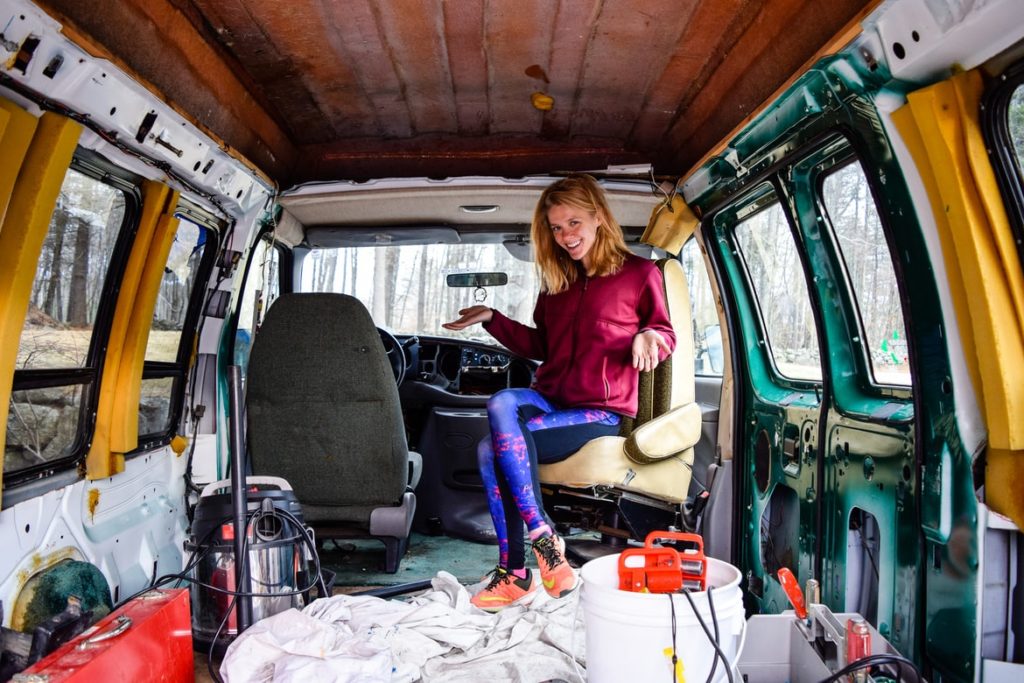 Miranda Rico is a portrait photographer based out of Portland, Maine. She's got a couple of accounts on Instagram that are perfect for nomads and photographers alike. She travels in her van names Frida and has explored all over the United States. While Miranda is on the road she features adventure elopements, so if you are looking for a photographer be sure to check her out!
Miranda also has merchandise featuring her stunning photos if you are interested in owning a piece of her art.
Miranda trusts her photography to Canon for capturing her stunning photos, whether it be nature, photography, or wedding. As one of the most trusted brands of gear for photographers, it is clear to see why Miranda trusts her photos to her Canon equipment.
This Vantastic Life is a German photographer exploring the backroads of Europe in her DIY minivan. While exploring her Instagram page you'll find lots of those country roads and old-world charm captured in each of her photos. With a focus on naturescape and old architecture, there is no shortage of stunning shots. Her style focuses on differing contrast and changes with the seasons.
While This Vantastic Life is more of an anonymous account on Instagram, it is obvious she enjoys capturing those details while traveling across Europe to share with everyone. Whether you plan to travel Europe yourself or just want a glimpse into this fairytale lifestyle be sure to check out @this.van.tastic.life on Instagram for some great travel-focused content.
Bertrand Lanneau is a France-based self-taught adventure photographer. He started his debut in the photography world when he was 18 years old. Now he has multiple awards, numerous publications, and several self and group exhibitions. He's worked with brands like Redbull, The North Face, and WeVan to name a few. Just taking a scroll through his Instagram page transports you to the places he has been while capturing the natural beauty. He is also the co-author of Drive Your Adventure Europe.
Bertrand has an eye for photography and has created some stunning pieces of art. If you need any inspiration for photography just take a look at a few of his photos. While there have always been friendly rivalries between camera brands, Bertrand captures his photos using Nikon gear. And he sure is putting that gear to good work. Check out @bertrandlanneau on Instagram to see these amazing photos.
When it comes to Vanlife photographers you should be following, Nate should be up near the top of that list. Nate is a travel and adventure photographer who was Time Magazine's Person of the Year in 2006. In addition to being a photographer, Nate is a cinematographer and self-proclaimed nature nerd. While looking through Nate's photos on Instagram is it easy to be transported into another world. With stunning colors and naturescapes there are photos for everyone.
Nate is an ambassador for both Sony and Bay Photo Labs. Both top of the line business in the photography industry. Looking at Nate's photos, you can see why he chose to go with Sony as his camera of choice. Head over to @nateinthewild on Instagram to see his work for yourself.
Our final Vanlifer to be featured today is Sebastian, not only is he a photographer but also a videographer. Sebastian's travels have taken him from mountainscapes all the way to surfing some big waves. Another European-based creator, Sebastian has the largest following out of our vanlife photographers, with over 225K followers on Instagram.
With a focus on photography and videography, Sebastian has a diverse arsenal of gear that he uses, ranging from GoPros to Drones, and mirrorless cameras. It is no surprise with a focus on video that Sebastian's main cameras are Sony-based. Sony has been the leading brand for photographers that also like to capture video content as well. If you don't want to miss out on the action head over to @sebastian_schieren on Instagram.
If you are looking for inspiration on vanlife photographers, then look no further than your favorite social media platform. With content creators looking to share with the world, there will never be a shortage of stunning photos and videos coming straight to your smartphone or computer.
Know of another vanlife photographer you enjoy? Drop a comment to share with us who some of your favorites are.
Further Reading: