Extreme macro photography is usually done in a studio with the help of artificial lighting techniques. It is fun to learn and can open us up to a whole new world of macro photography exposing intricate details that we would not be able to see otherwise.
There are several techniques and different equipment that can be used to capture extreme macro photographs. Macro stacking is one of the techniques you can use and when it comes to equipment, it depends upon what you are looking to create.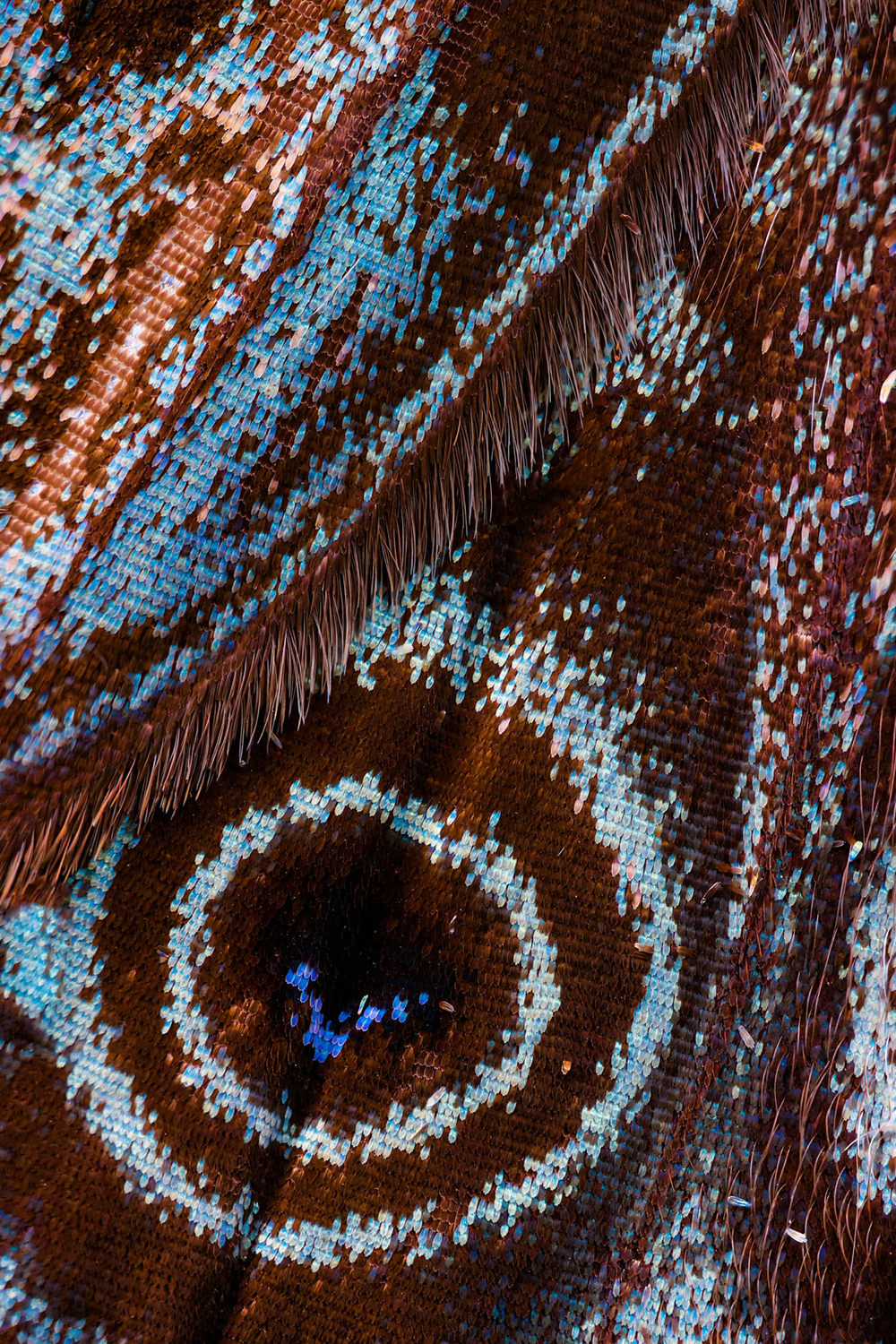 Chris Perani is a macro photographer who specialises in extreme macro with microscope objectives. Here is an overview by Chris himself on his photography process that combines hundreds of images into one photo of a butterfly wing.
"Each image of a butterfly wing consists of 2,100 separate exposures merged into a single photo. To photograph their wings I use a 10x or 5x microscope objective attached to a 200mm lens. Since I am using a microscope objective, the depth of field is almost non-existent.
Using a focus rail (cognisys stackshot), the lens must be moved no more than 3 microns (the width of a human hair is 75 microns) per photo to achieve focus across the height of the subject which can be up to 8 millimetres. This yields 350 exposures, each with a sliver in focus, that must be composited together in Helicon Focus (a stacking software). This process yields one piece of a 6 piece puzzle.
The process is repeated 6 times for different sections of the wing with the final result being the composite of these pieces. The photos are brought into Photoshop and pieced together to make one final image in Photoshop. I clean up any pieces of dirt or broken scales using the spot healing brush."
Here are some of the amazing images Chris makes using the technique outlined above: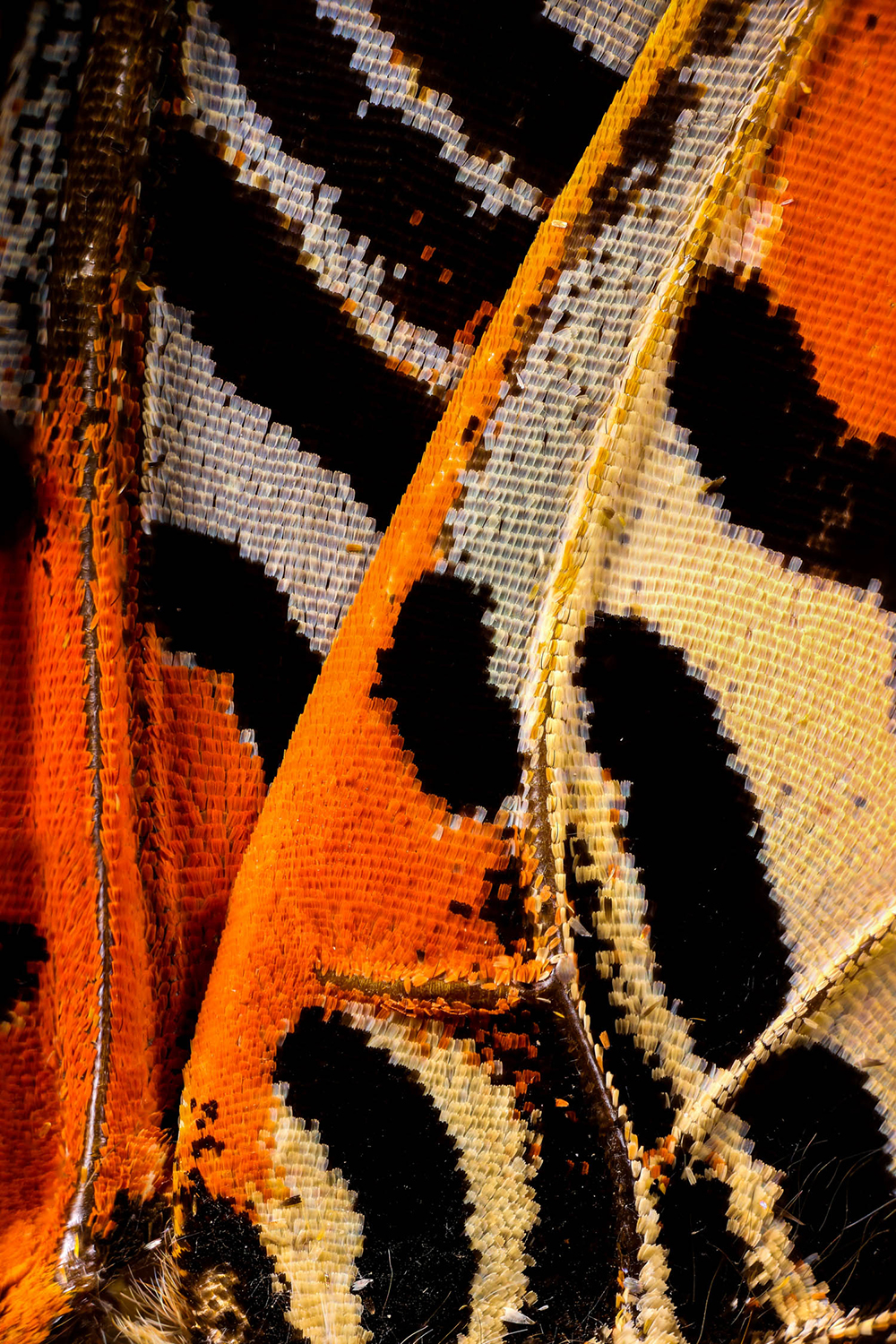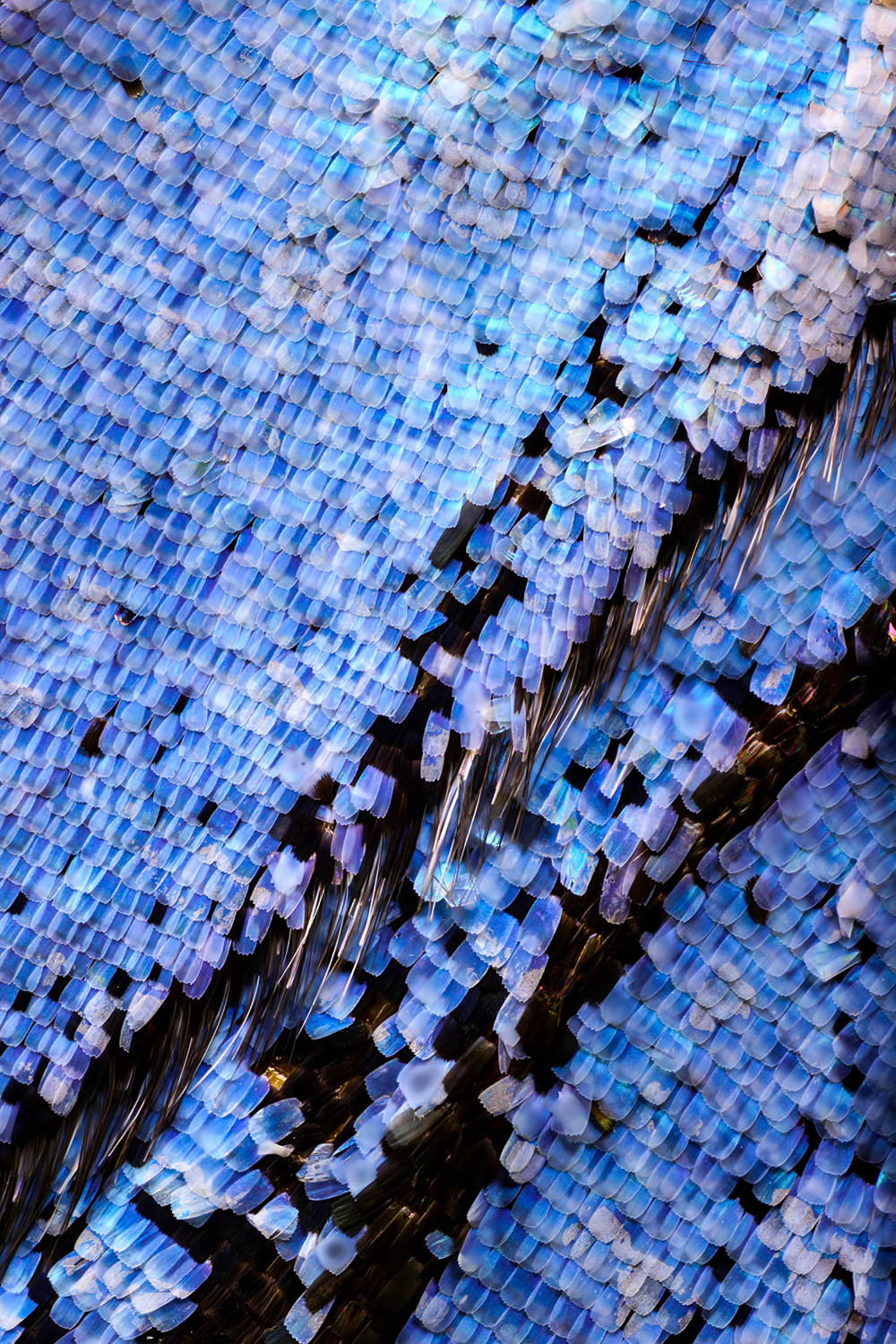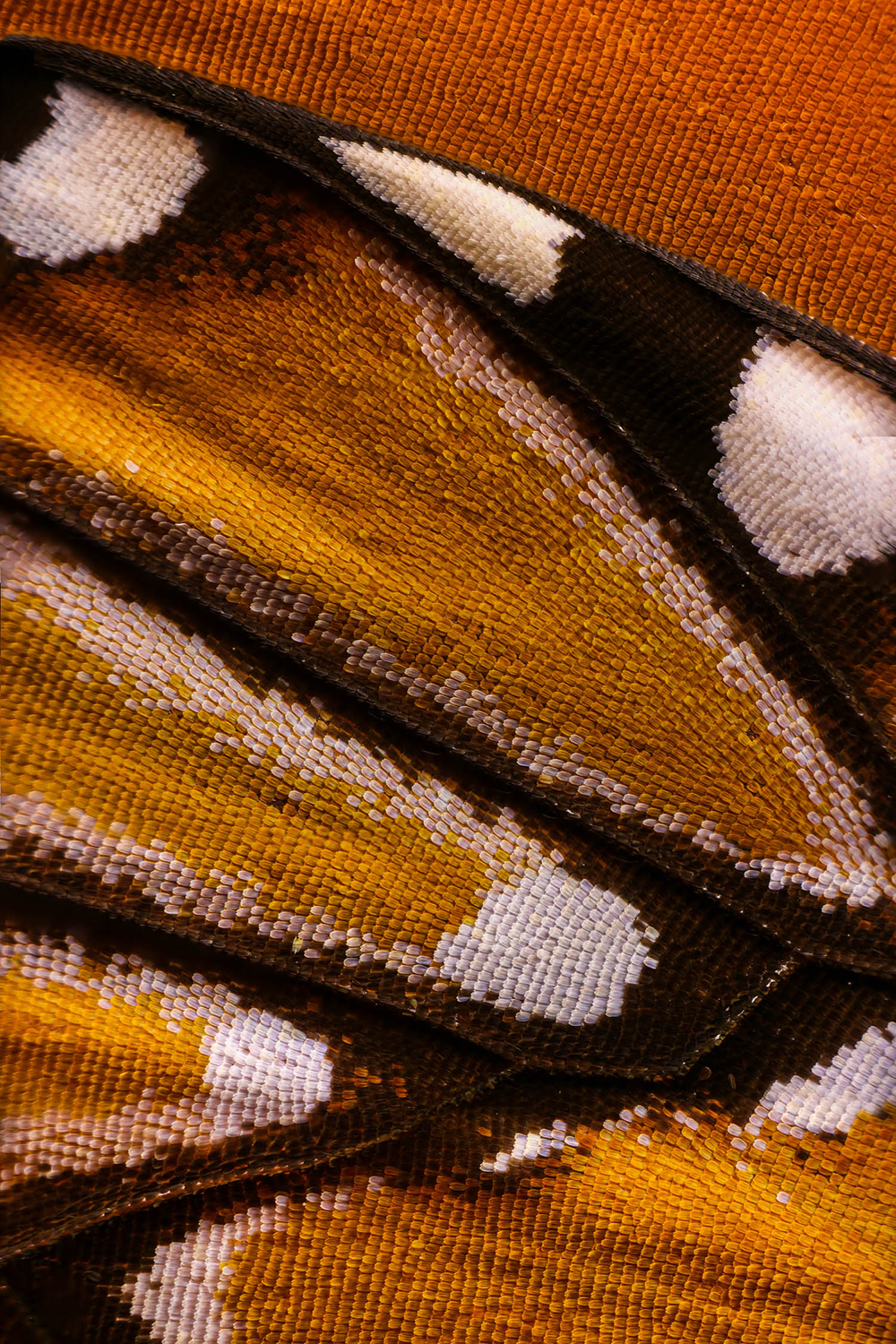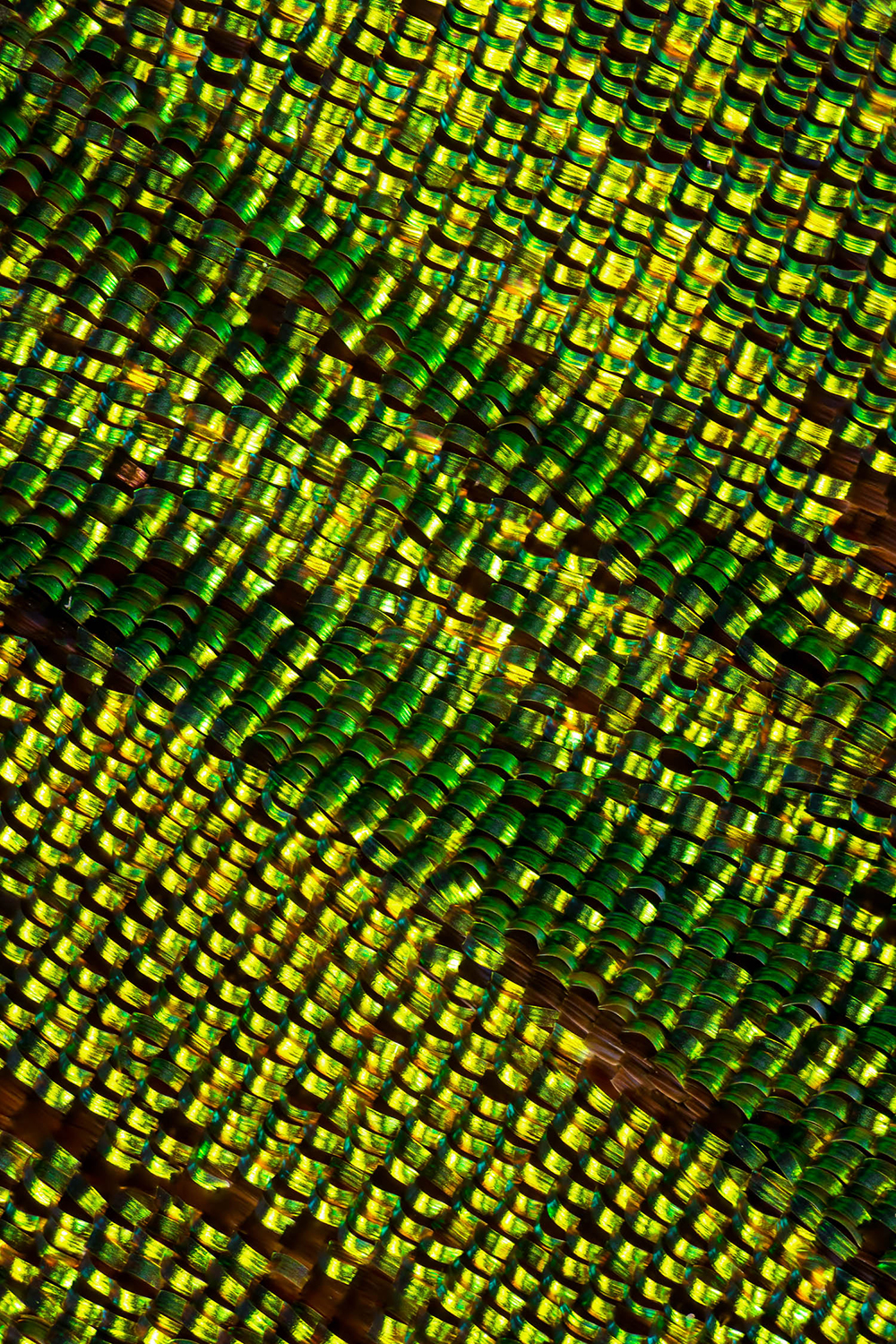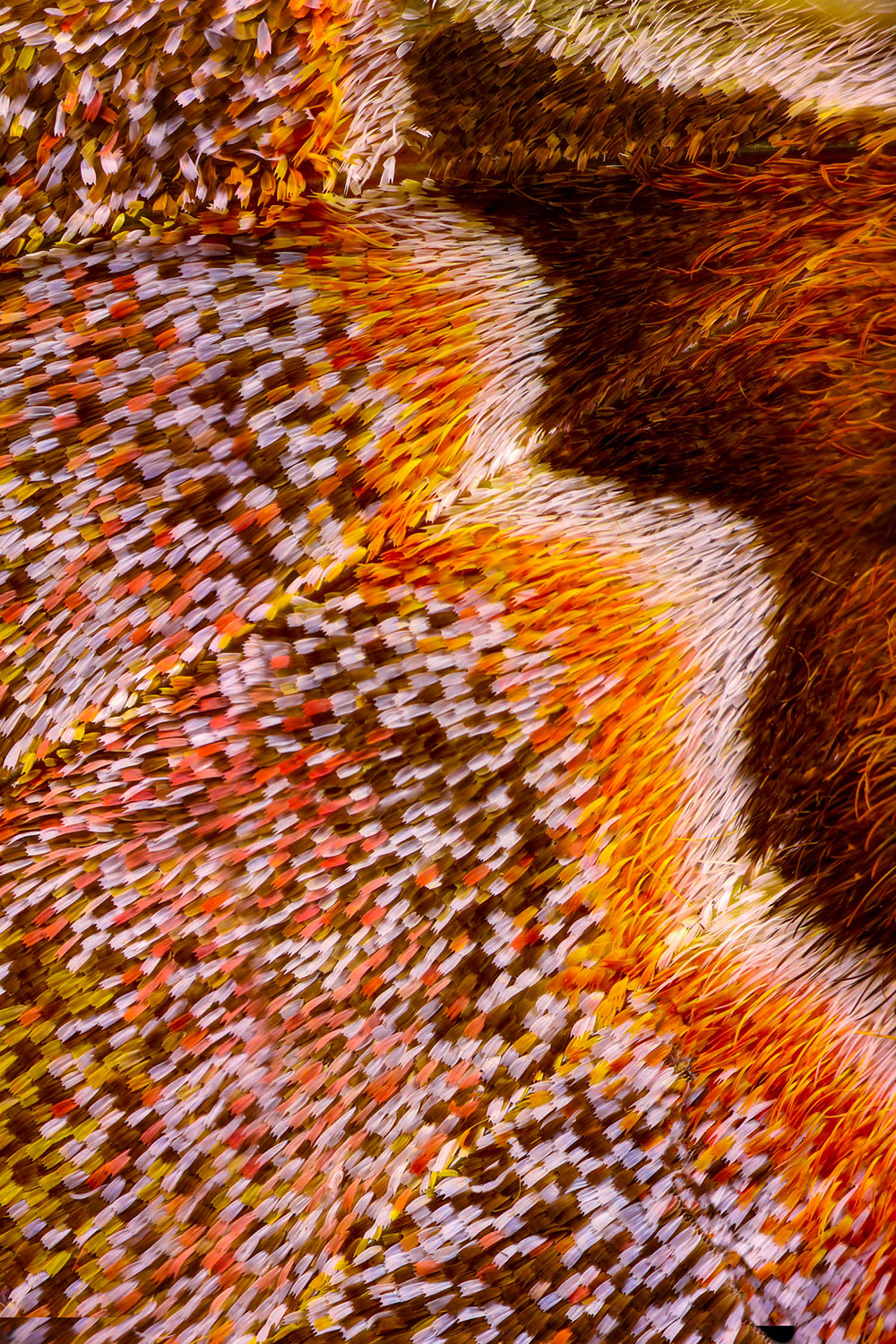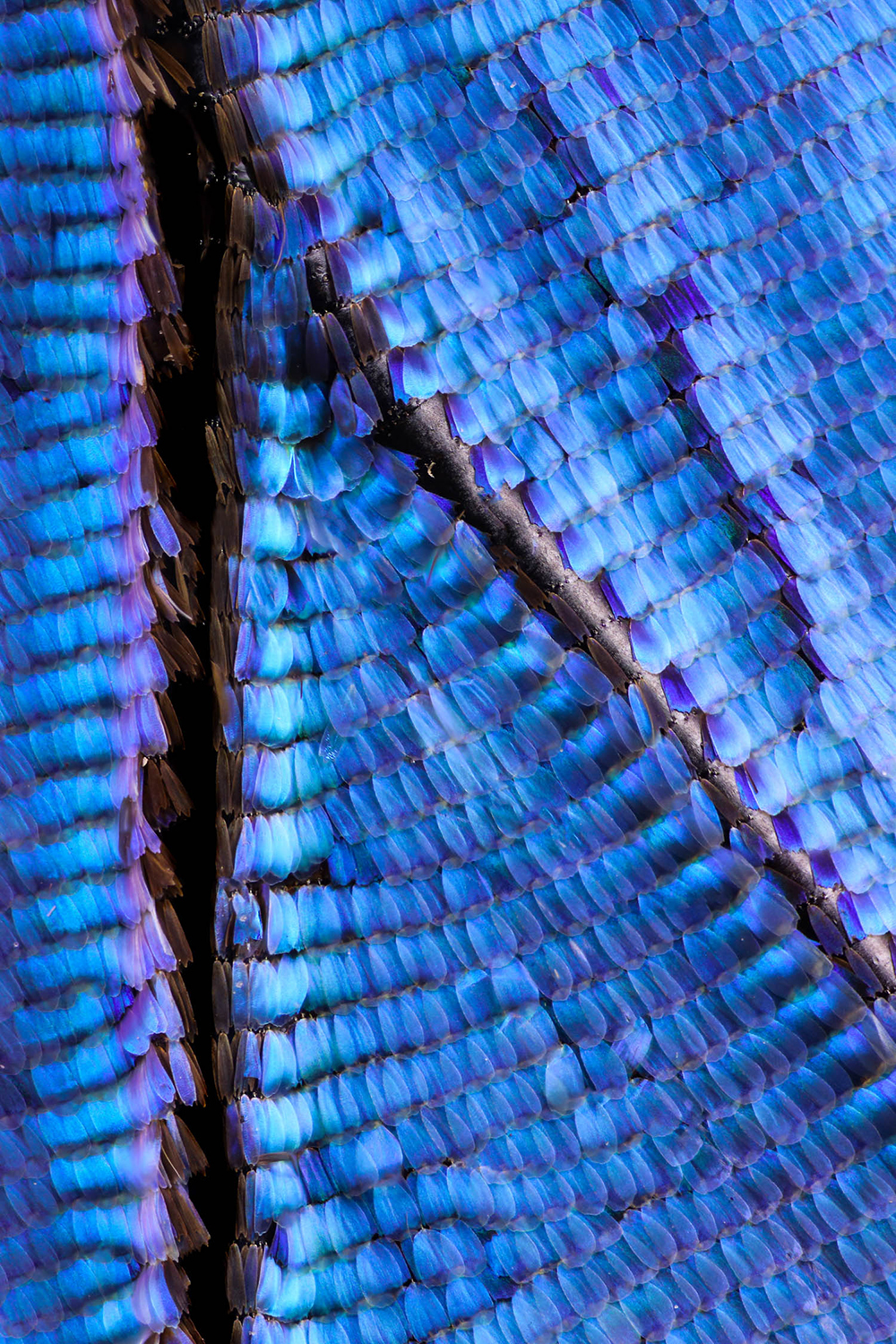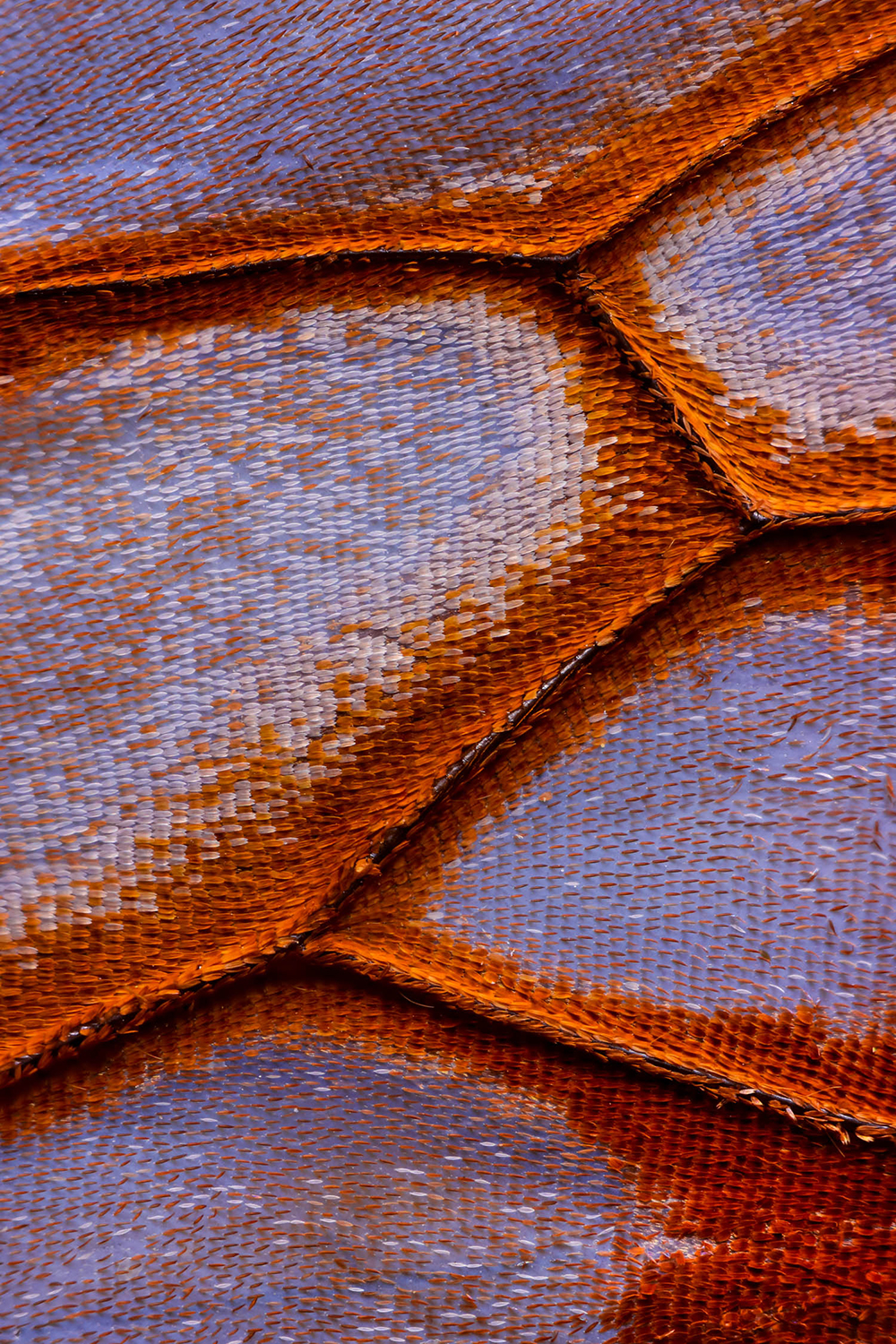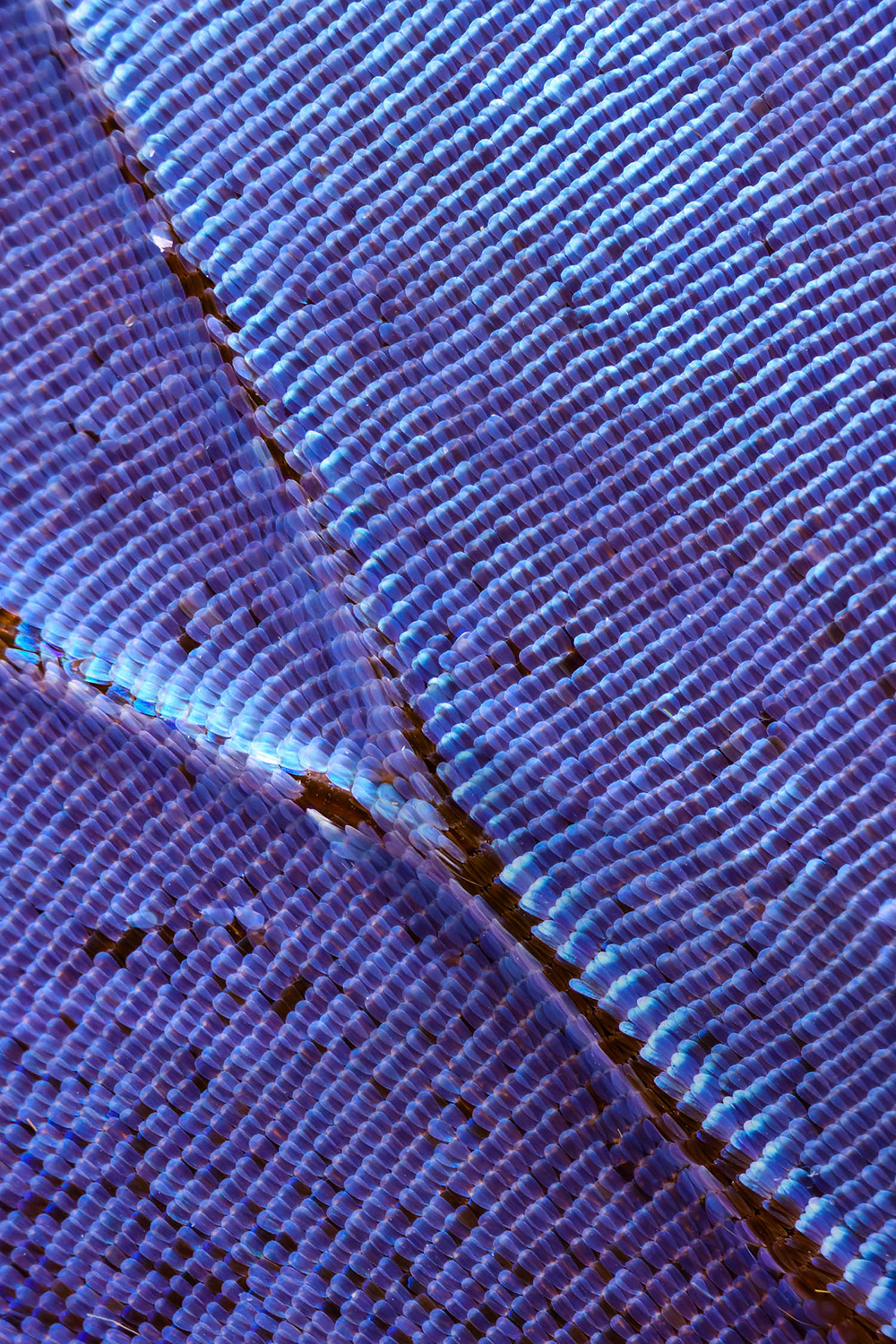 Here is how Chris ventured into the field of extreme macro photography, told by Chris in his own words:
One day at the San Francisco Academy of Science I noticed a table full of microscopes and butterfly wings. Here I could see every detail in their wings. I knew instantly this was going to be my next project – shooting extreme macro of insects.
Researching how to take pictures with microscopic detail, I came across Levon Biss Microsculpture videos for shooting insects with microscope objectives. Acquiring a similar setup, I began shooting insects. This was the most frustrating experiment because I work at such small scales, the slightest mistakes resulted in many hours of wasted work.
To name a few: a shaky table, using standard led lights, specks of dust, a slight movement of the specimen, and walking in the studio.
These are just a few of the mistakes I had to deal with. After months of fine-tuning my set up, missteps became less frequent.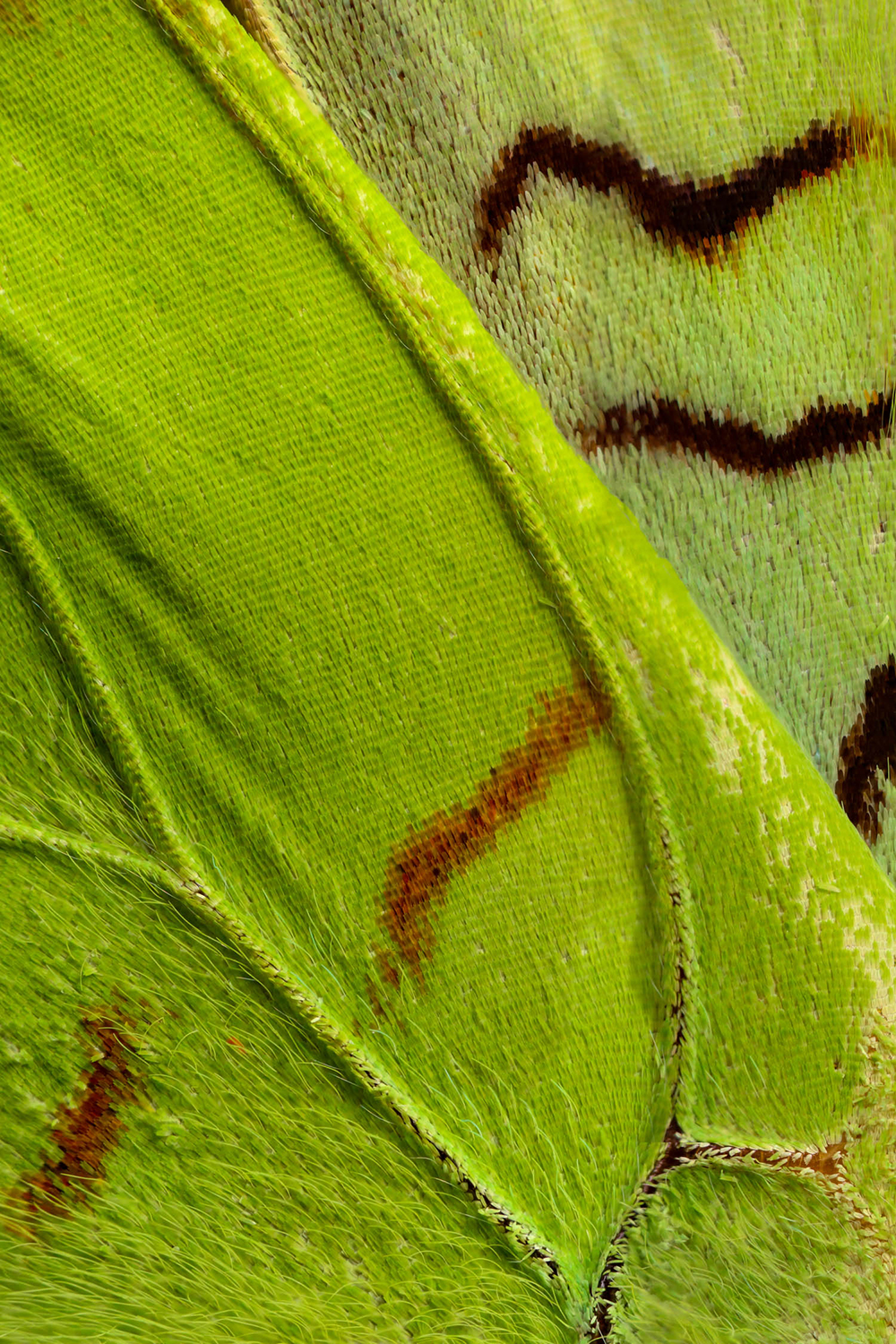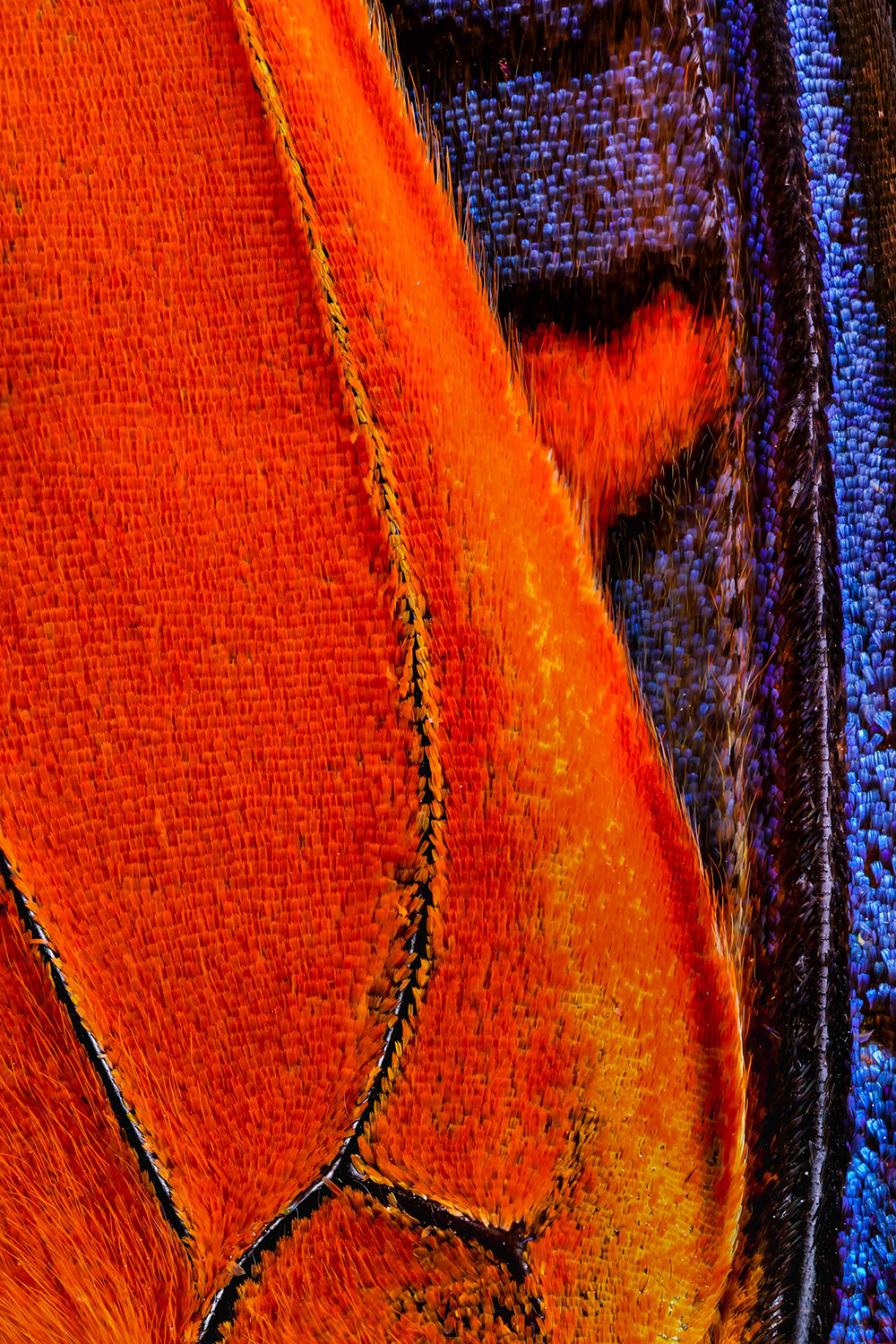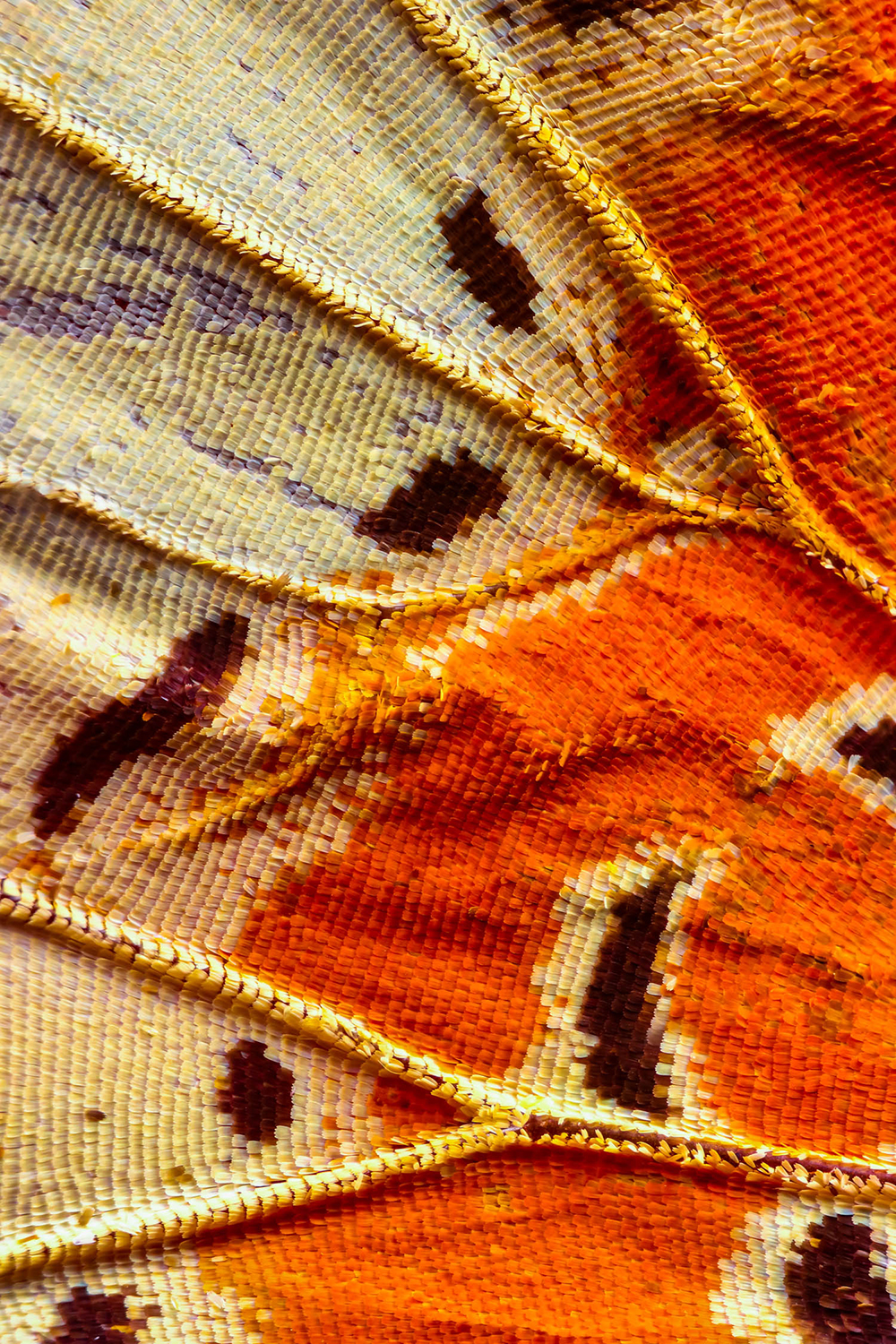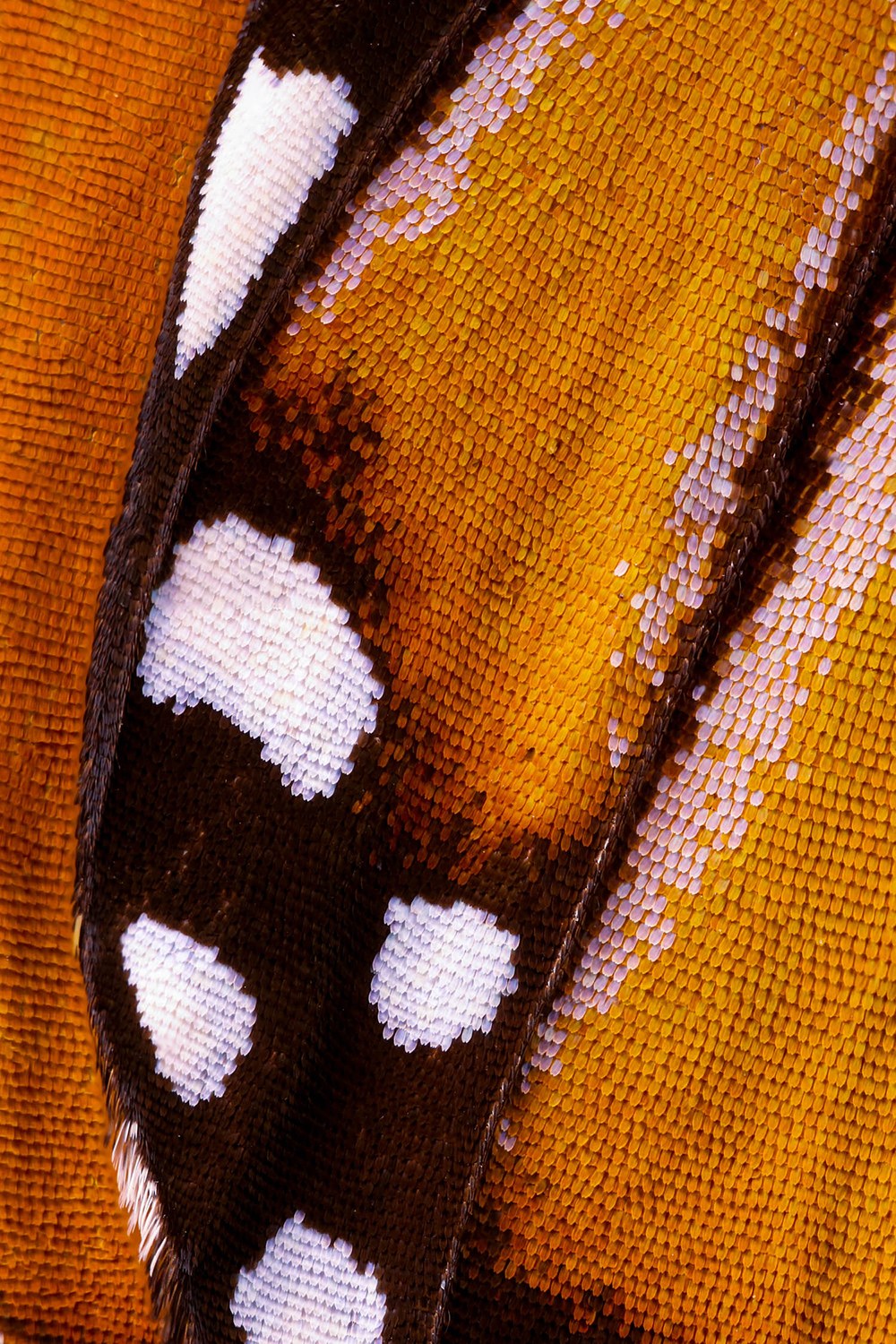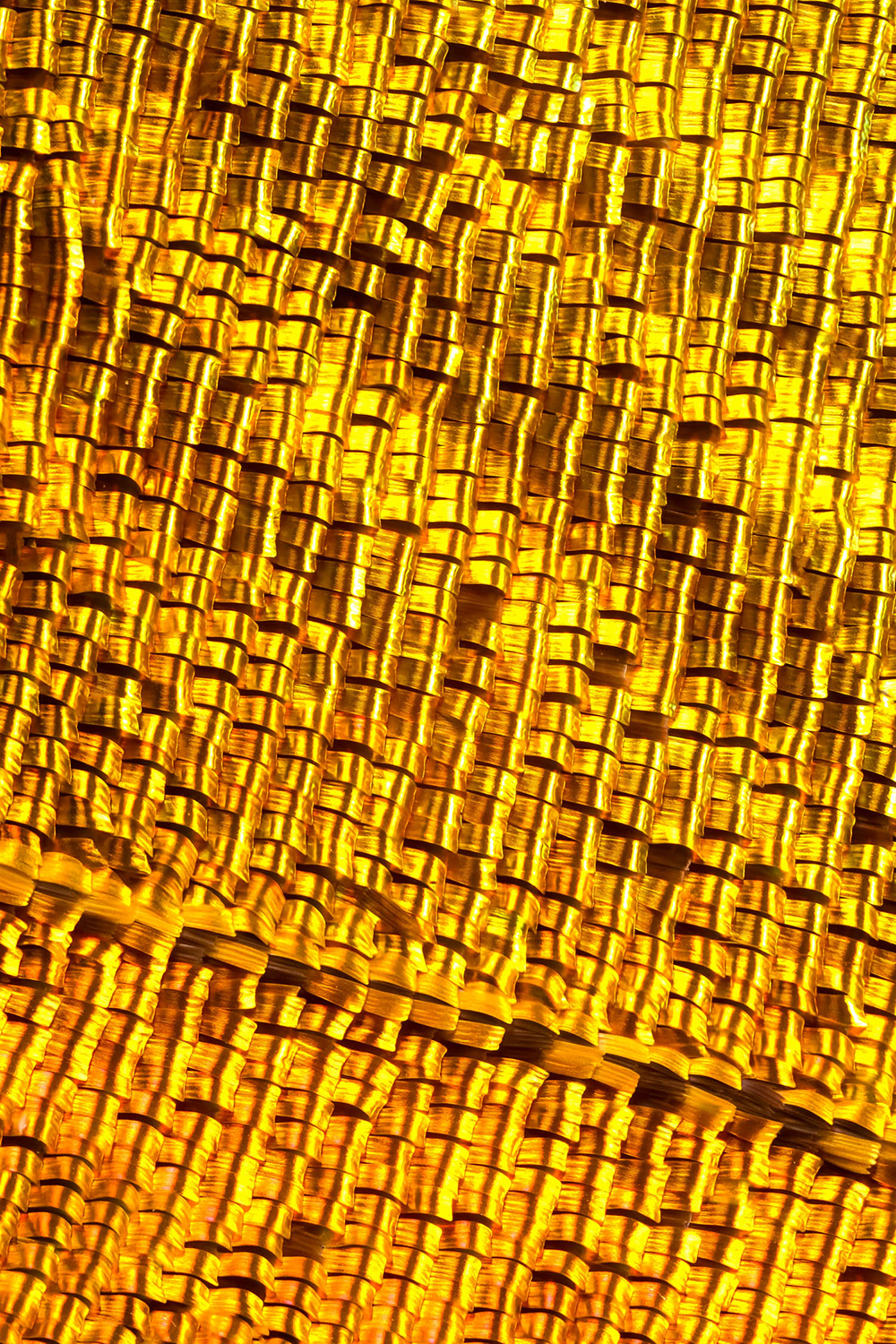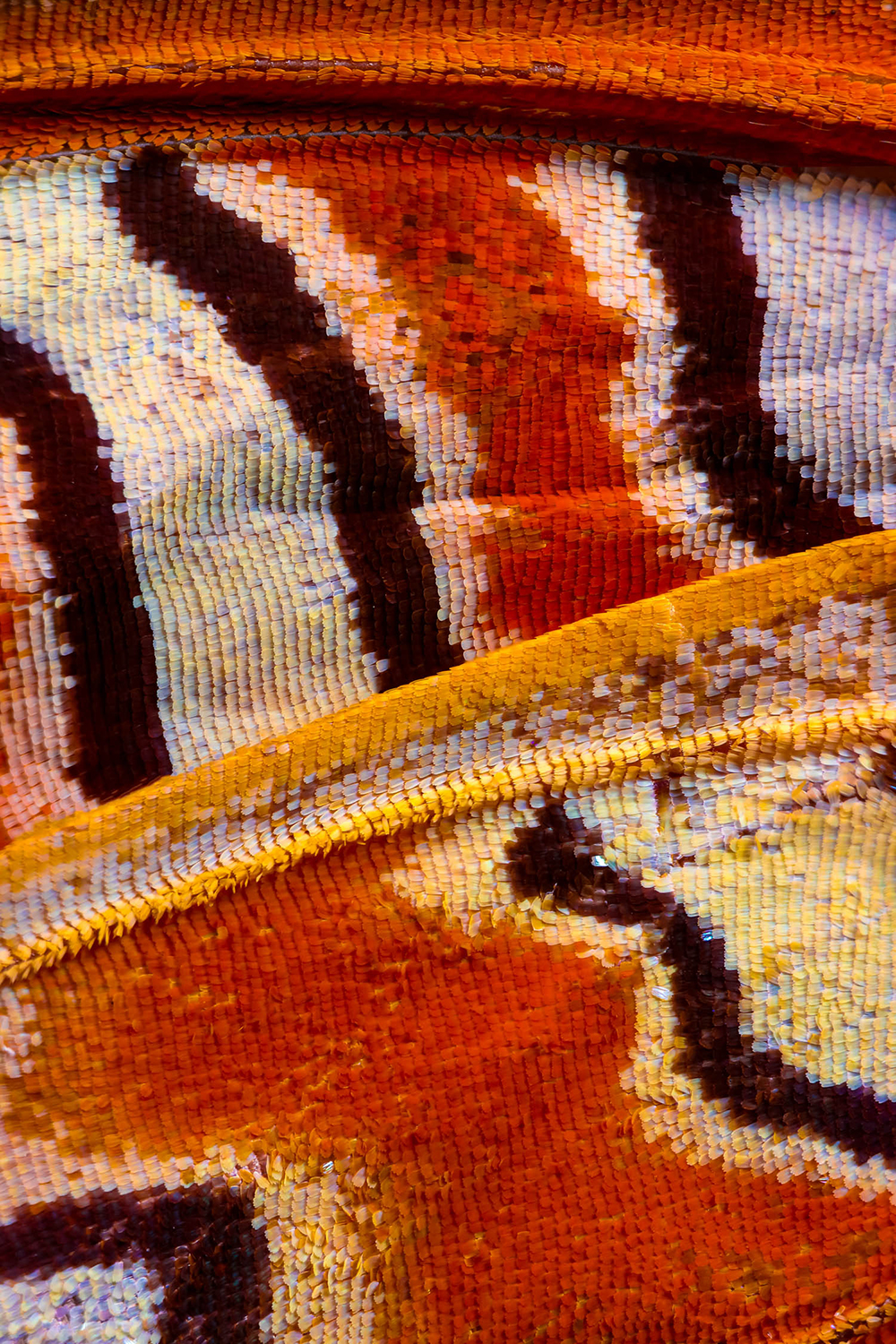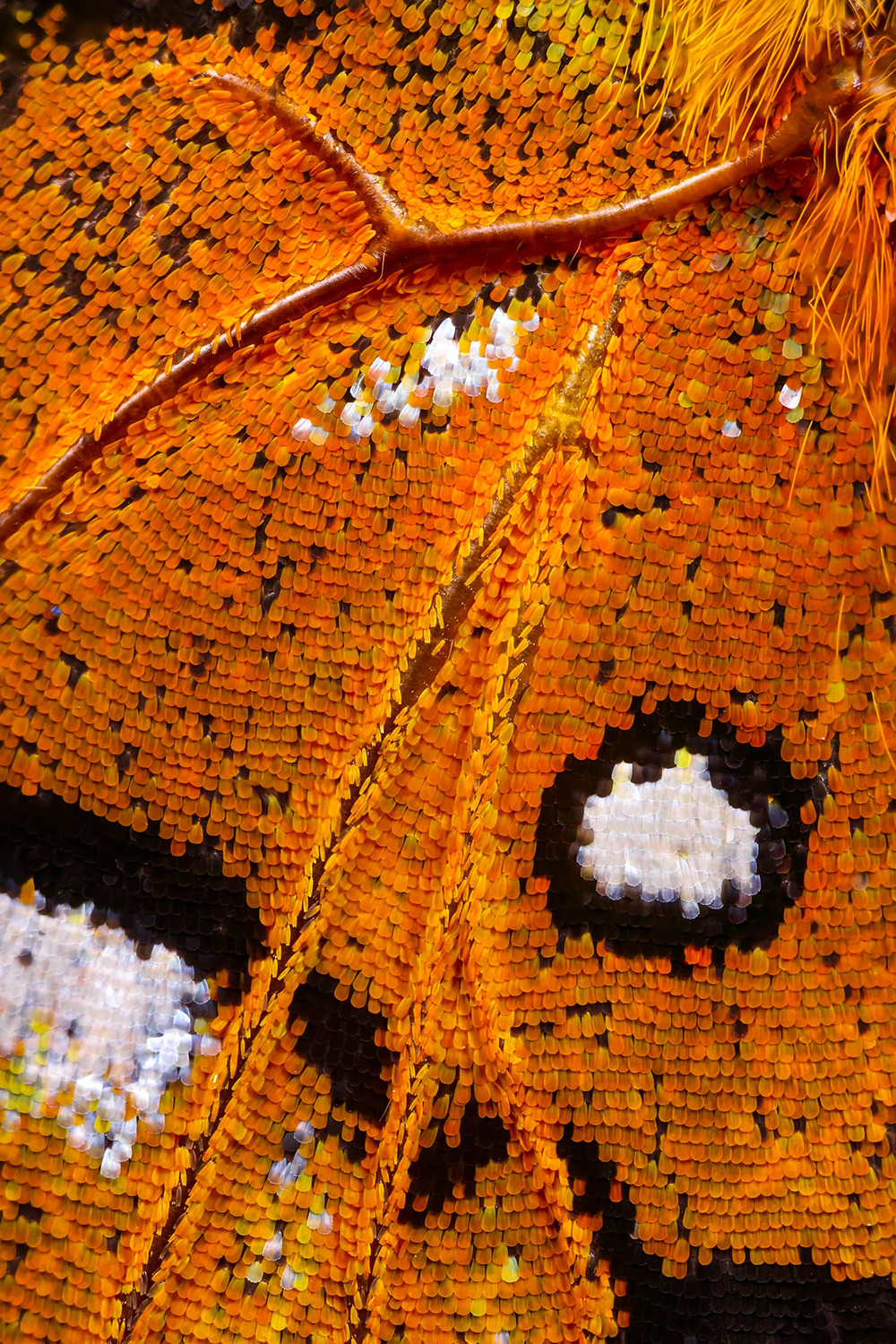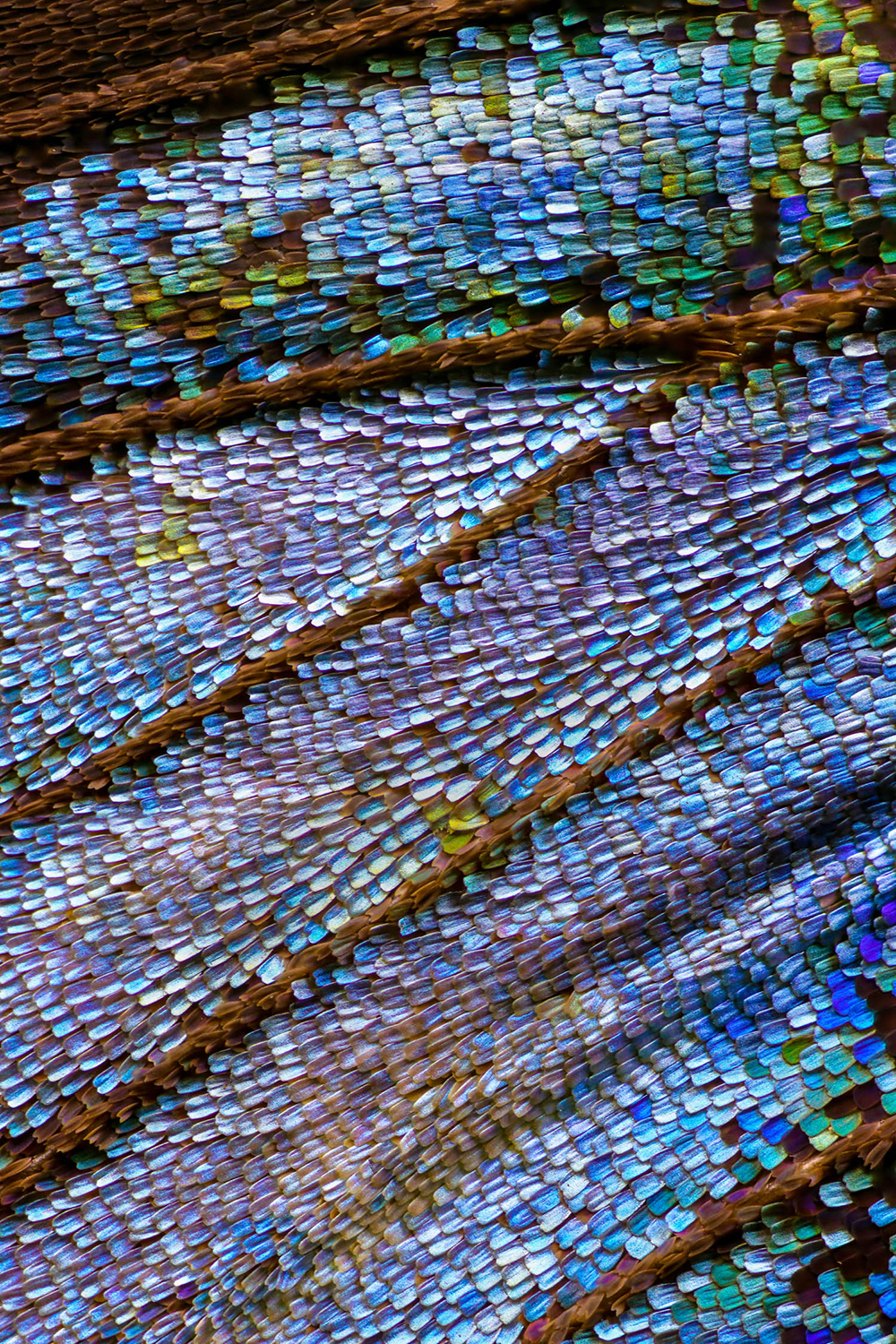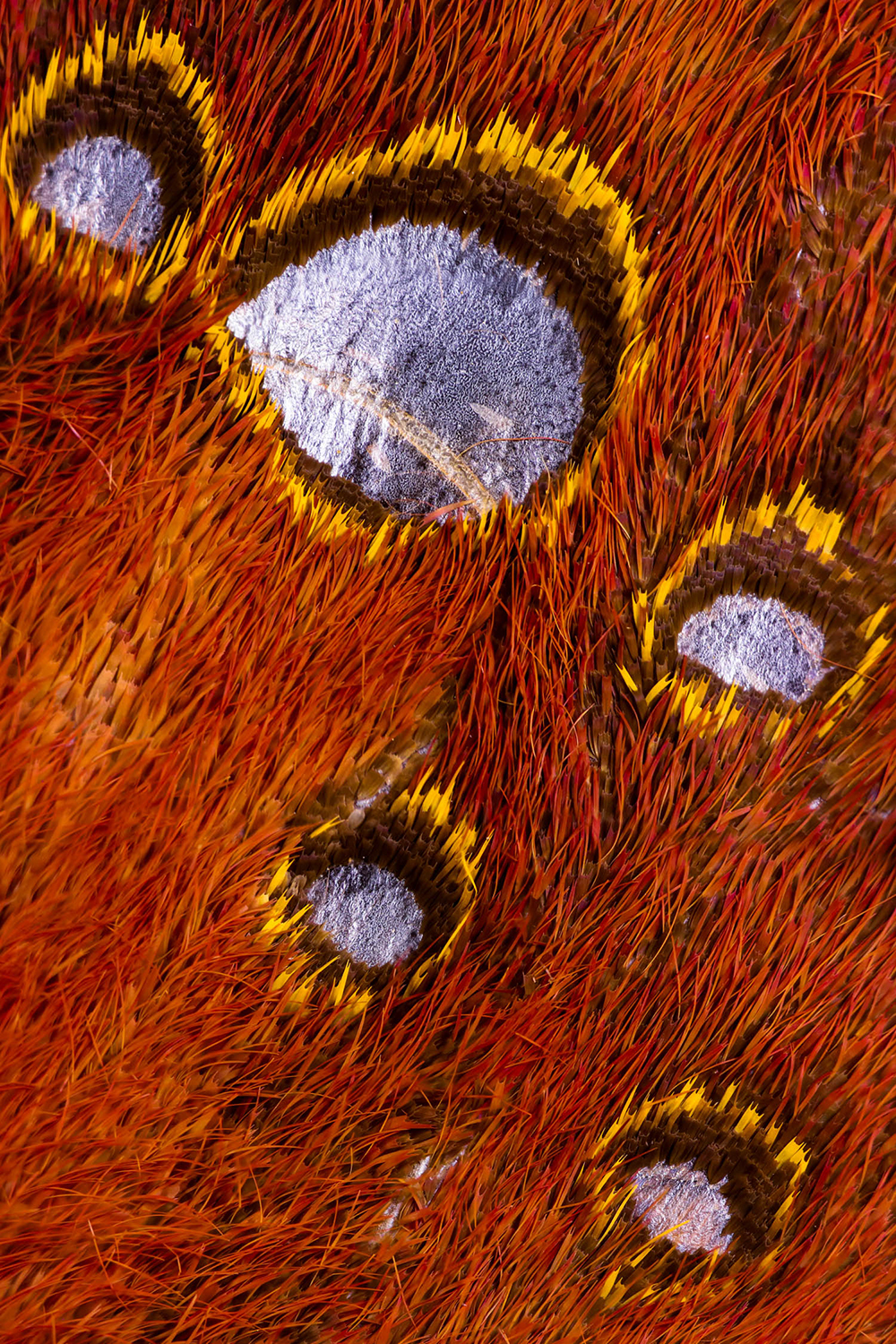 Below, Chris talks about the lighting setup that he uses for his extreme macro photos:
The most difficult part of extreme macro is the lighting. When I first started, I experimented with regular table lights. The reason I did not use flashes is that I shoot thousands of photos per insect and I did not want to burn out flashes left and right. However, the table lights were a bad idea which I figured out when one of my specimens began to cook under the heat of the lights, changing its shape and color.
After this, I made the switch to very small gooseneck continuous LED lights which work perfectly. The hardest thing about shooting with respect to lighting is, butterflies are more difficult than other subjects because they have strong contrasts in colours on their body and this is tough to work around.
The lighting I have found that works best is having a light on either side of the specimen and one light behind. The lights are always in the same spot but the source of light moves around up or down to accentuate shadows and to show the complexities of the butterflies' scales.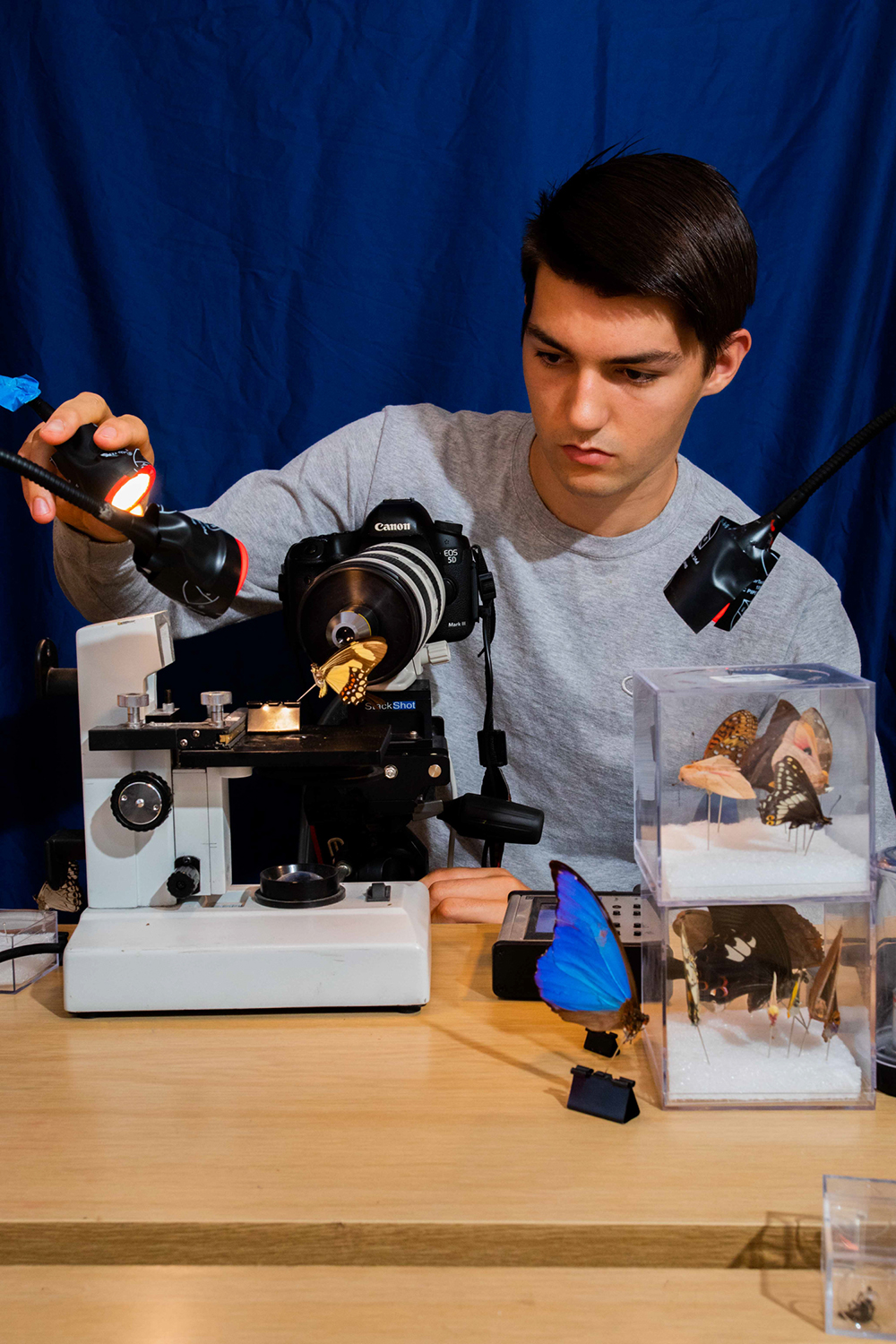 My current project "Butterfly Wing" is my latest Extreme Macro project showcasing the beauty and complexity of butterflies' wings.
More of Chris' work can be seen on his website with a separate section for Butterfly Wings and on his social networks.