Christmas season is a time when friends and families get together and the season is full of special and wonderful moments that are worthy of being photographed. This is a time of the year when so many activities are done together as a family and these special moments deserve to be preserved as special memories to cherish. Each year is different as everyone gets older and there are new additions to the family. So do not miss out on documenting the changes over the years!
The Christmas cheer begins right from putting up the Christmas tree to Christmas shopping, writing Christmas cards, wrapping presents, having fun at the fairs, baking Christmas goodies right up to the Christmas Day when family and friends open presents and have Christmas dinner.
As a photographer, this is one of the best times to document the activities as a Christmas story and as you know it is unique to every family and tradition. These photographs can be made into a digital or paperback photo album as well, so you can share the memories with friends and family.
In this article, we will look at what to photograph or ideas for some photography during the Christmas season, to make a Christmas photo story that you can share with friends and family and cherish over the years. The focus here is to give you an idea for creating a story where we will also be talking about what settings you may need to use for certain situations.
Each family has a different story – so create yours!
Make sure you take candid photographs that tell a story, rather than posed images because the purpose here is to create a story of the season. Since most of these images are made indoors, you may be struggling for light. If you are shooting during the day, make sure you have things around or near a window so you get plenty of light through the window. As much as possible, do not shoot towards the window, as it may make the pictures dark, instead use window light as side light.
If you are shooting in the night, you will be using ambient light. So make sure you shoot at wide apertures and slightly higher iso to get sharp images. Do not compromise on shutter speed and always try to have it greater than 1/250 of a second. If the light is too low, use the 1/(2 x focal length) rule for shutter speed, taking into account the crop factor as well.
Putting up the Christmas Tree: This is an activity, that brings in the cheer and joy of the Christmas season and this is an activity that children absolutely adore to take part in. Make use of this situation and photograph as many candid moments and even some photographs of the kids around the Christmas tree.
Decorating the House with Christmas Ornaments and Figurines: Besides putting up the Christmas tree, you may also be decorating the sitting room, other rooms or even outside of the house with Christmas ornaments and figurines. Take this opportunity to shoot more images. If children are playing around, include them as well in the images.
Wrapping up Presents: Wrapping presents is an activity that all members of the family take part in. You can discreetly photograph the family members wrapping presents as this helps you to photograph the real emotions they portray. Once presents are done, do not forget to photograph them under the Christmas tree.
Family Times and Bedside Stories: Christmas season is also time for more family time. Members of the family who may have lived far away come home for Christmas and this is a time when they get together to share life stories.
Do not ask anyone to pose, but just make images of the scenes that you see around in the house. You could also photograph kids and adults in their Christmas costumes or playing and having fun around the Christmas tree. This is also the best time to photograph relationships that siblings share or the family, pets and friends share with each other. If there is a bedtime or fireside story reading, document that as well.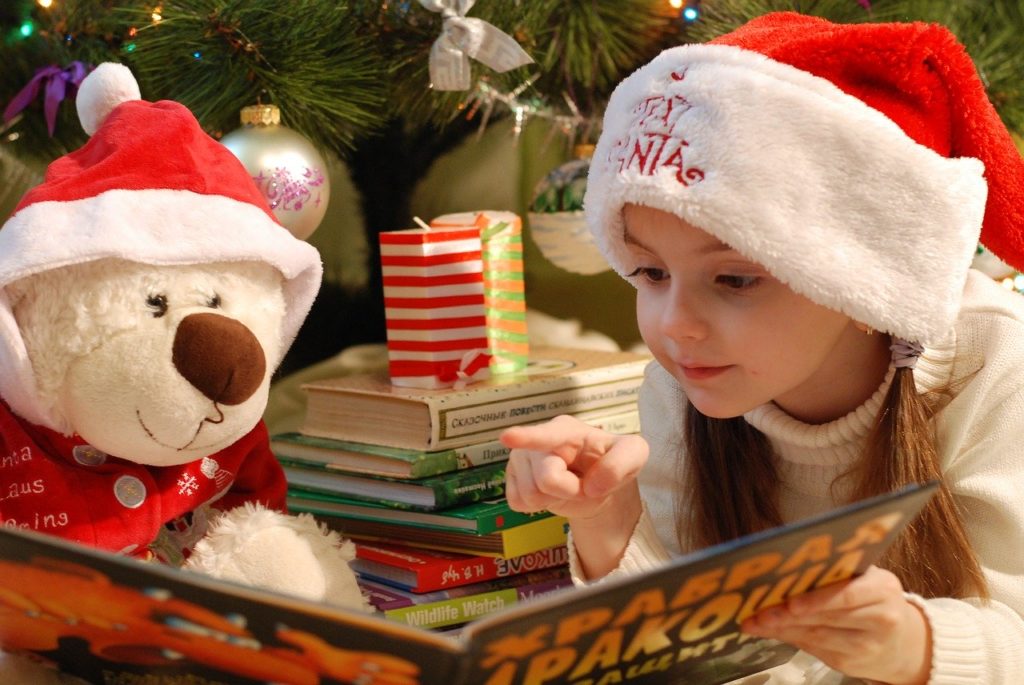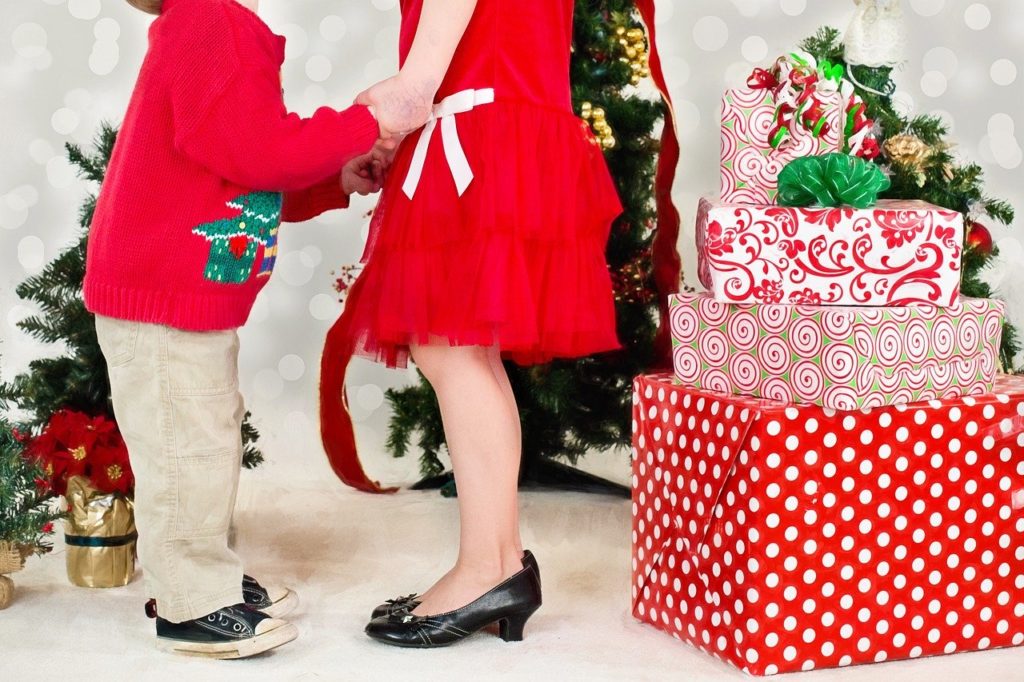 Kids' Activities: Christmas season is also a time when kids enjoy doing what they love to do. Photograph the artworks like drawings, sketches or any craft works that kids do over the holiday season.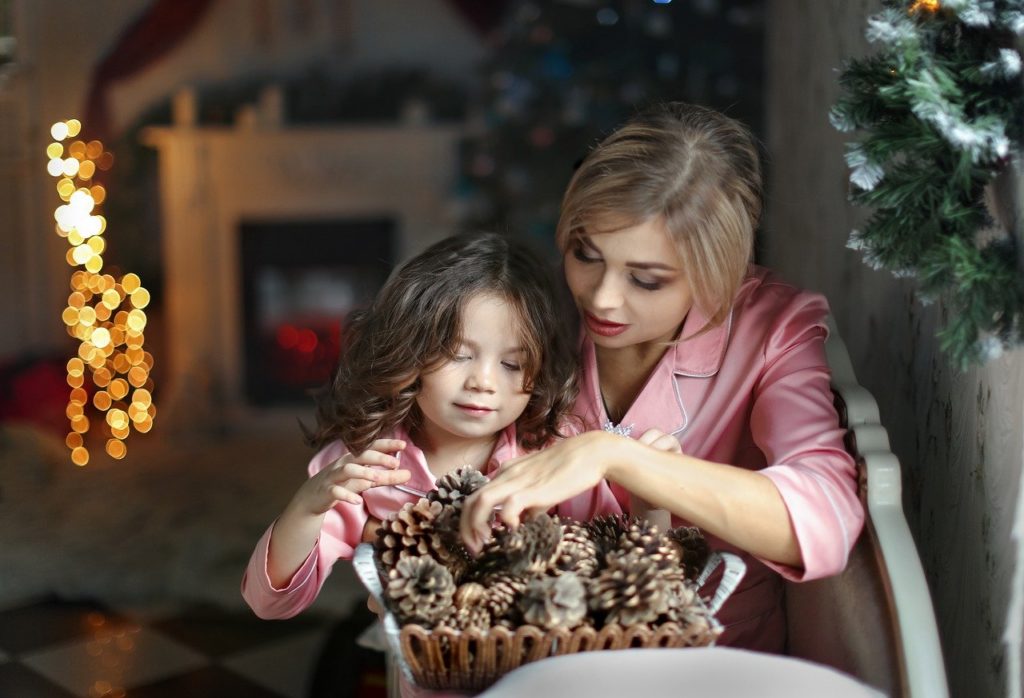 Writing Christmas Cards: This is an important tradition that is still maintained during the Christmas season. If you are someone who sends out cards, why not document when the cards are written?
Photograph Your Pets: Pets are part of the family, so do not forget to photograph them during the Christmas season. If you have costumes or props for your pets, use them while photographing them for some cute Christmassy images of your pets.
Fun times over the Christmas Season: This could be anything happening around the house like, having a fun time together as a family or with friends, interaction between family members. This is the best time to photograph children playing with their toys or creating their own Christmas story.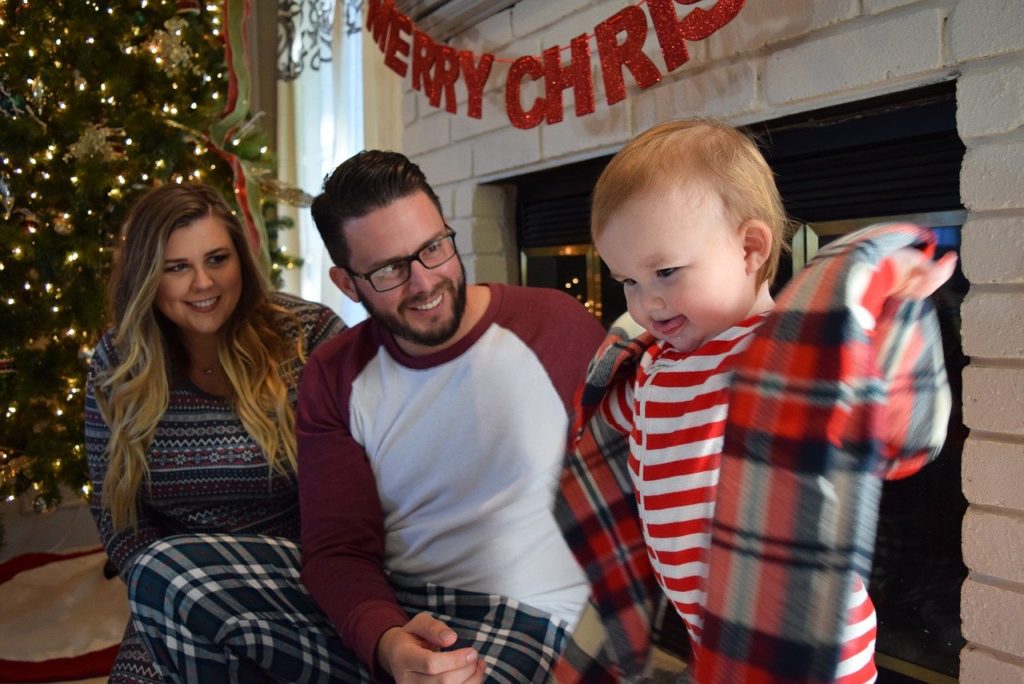 Christmas Carols: Christmas carols are a tradition in most countries around the world. You or your family members may be participating in the carols or not, but it is a great opportunity to photograph these events to show the spirit of Christmas. You may have to photograph in the dark. So be ready for some high iso images. Make sure you choose the aperture wisely so you do not have to increase the iso too much.
Church and Scripture Times: During the Christmas season, there are various activities and events in and around the church. If you get a chance, try and photograph the events around or if a family member is participating in any of these, photograph the event for them. Bear in mind, you will be shooting in very low light. Make sure you increase the iso to get the exposure right.
Christmas Fairs and Markets: These are great places to hang around during the Christmas season. There are Christmas markets and activities that are themed sometimes. For example, like the Victorian Christmas fair where most activities are themed, based on the Victorian era.
Fairs and markets are great places for some beautiful images of the events and the children, as you can get some pretty excited shots of your kids there. This is also a place where you can try some long exposure photography and get portraits and other images with beautiful Christmas lights bokeh as the background.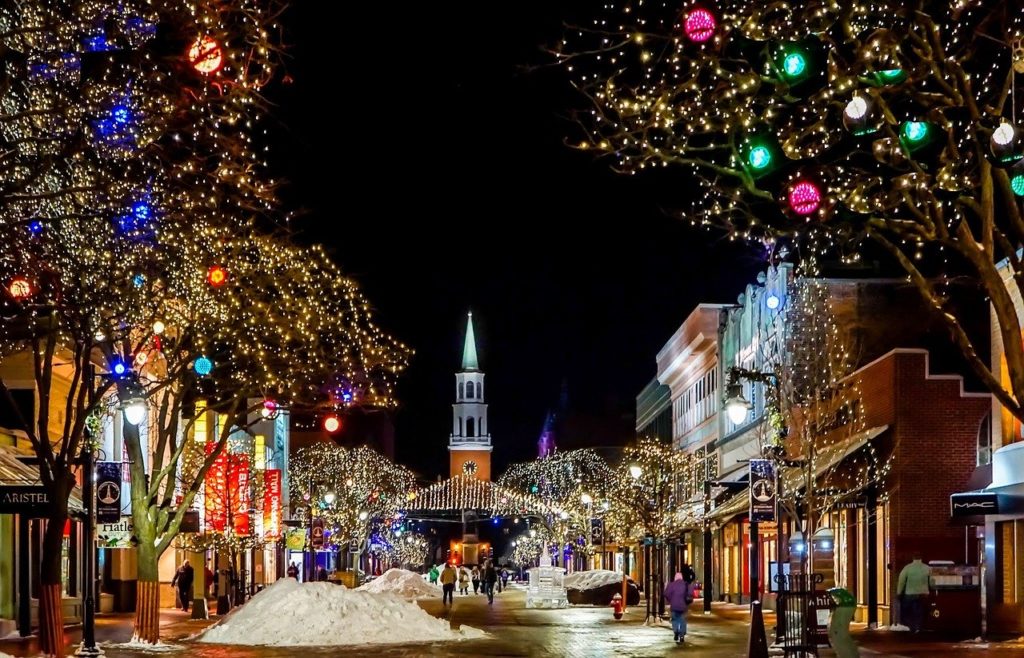 Making Christmas Goodies and Baking Cakes: This is a time when you can get some action shots and at the same time some silly shots as well. Especially when kids are involved, you can photograph them in their silly and funny behaviour, like, them writing names on the flour, dusting flour on each other, etc. Do not stop here, photograph the whole process of kneading, shaping, baking and tinning the goodies – you have a collage there waiting to be created of the entire process.
Preparing the Christmas Dinner: The most important activity on Christmas Eve and/or Christmas morning is the Christmas dinner. As you are covering the entire story of Christmas celebrations, do not forget to include some images of dinner preparation as well.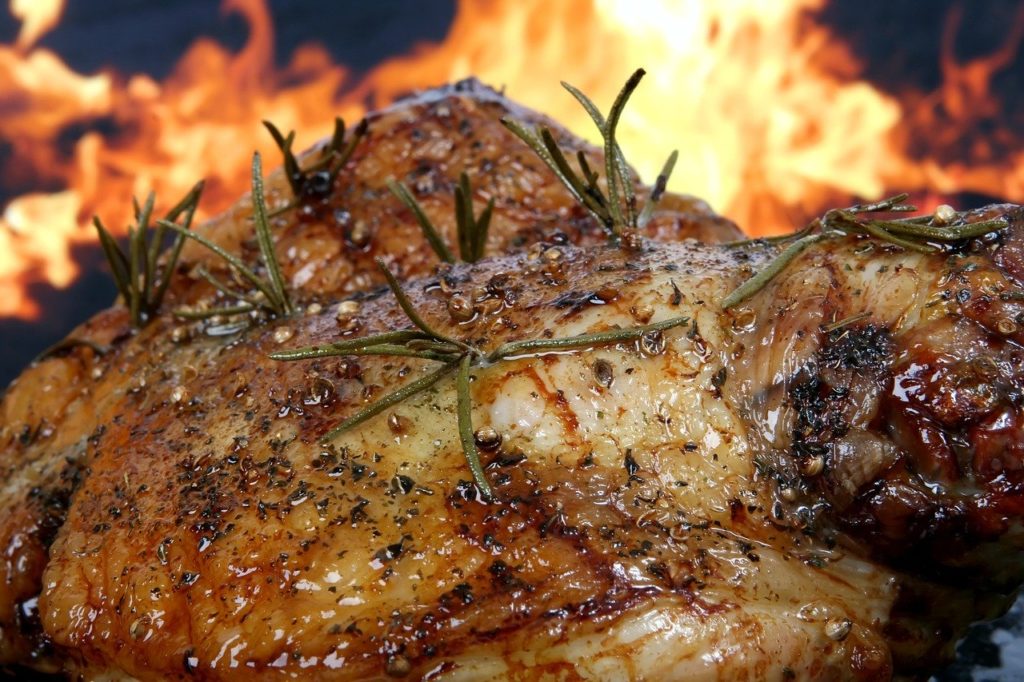 Opening Presents on Christmas Morning: Wake up early in the morning and be ready near the tree to capture the excitement on the children's faces. Make sure you capture every tiny details like their faces lighting up in excitement, opening their presents, their gestures of being thankful, even the tiniest details like, the little hands opening the presents, sharing their love and showing that they care, etc. You may want to have your camera on burst mode for this one as you do not want the kids to pose for you and you certainly do not want to miss out on the sweetest moments.
Do not forget to get in the picture yourself, after all it is family time and you have to be in the picture. You could ask a friend or relative if they are around to take the picture or you could set up the camera on a tripod and manually focus on the area where you will be and use the self timer or remote release to get the picture taken. Using a wide angle lens helps to have everyone in focus even at wider apertures.
Be ready with all the settings on your camera set first thing in the morning, so you do not have to fiddle around and miss on moments when the kids wake up!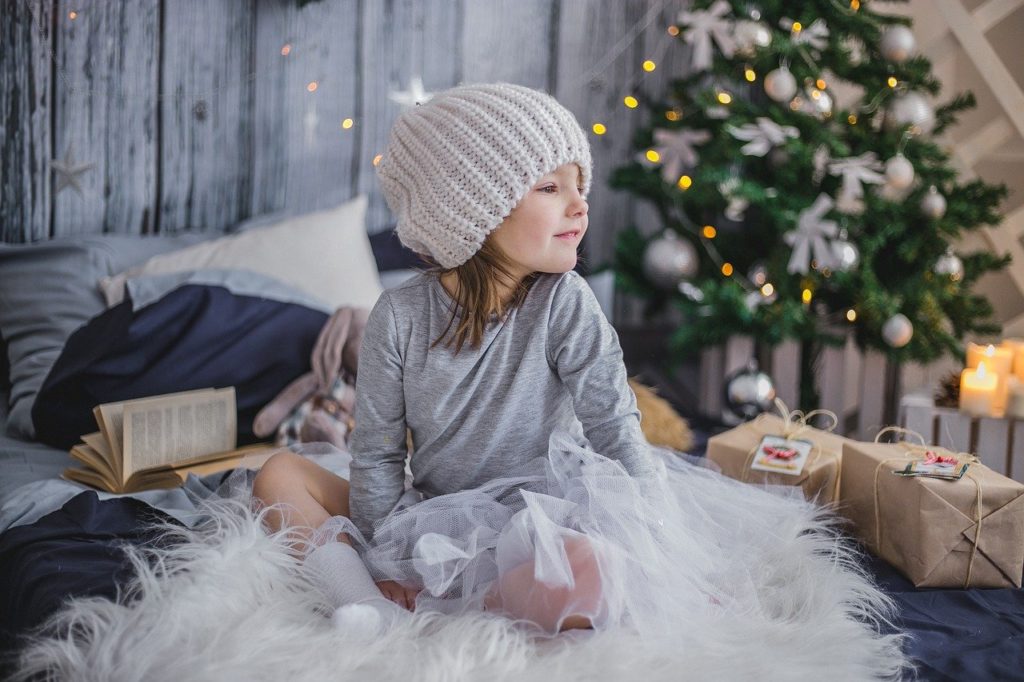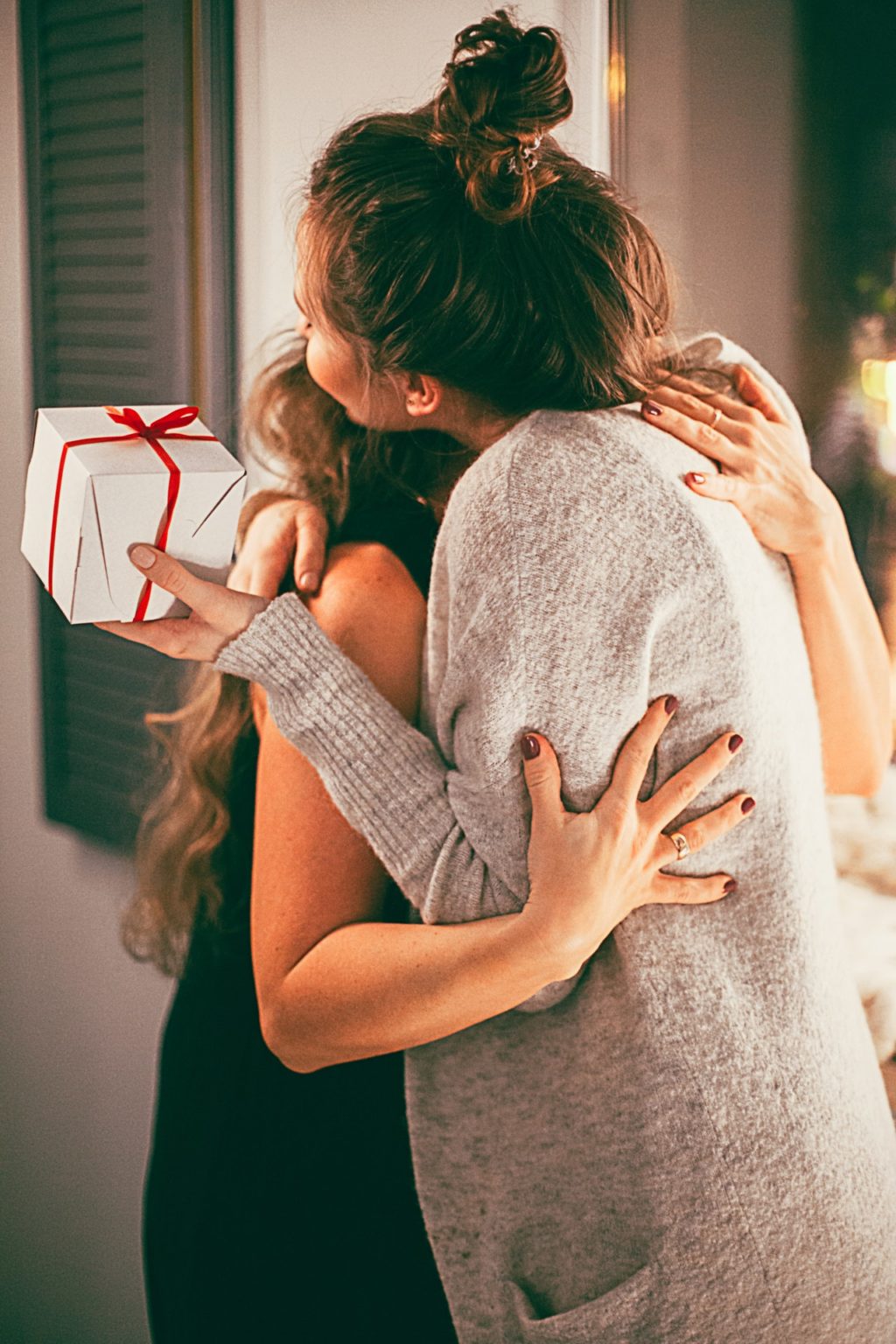 Dinnertime: This is a time when everyone in the family and sometimes friends are around and they are pretty excited to have a hearty dinner. Make sure you get some shots before everyone sits down for dinner. No one would want to wait to have their dinner, so get to the table early when the dinner is being laid so you can photograph before everyone sits for dinner.
If you are passionate about food photography, this is a time to get some of your favourite food images. You can use a macro lens to photograph all the details of the food. Once everyone is there, make a few candid shots of everyone enjoying their dinner.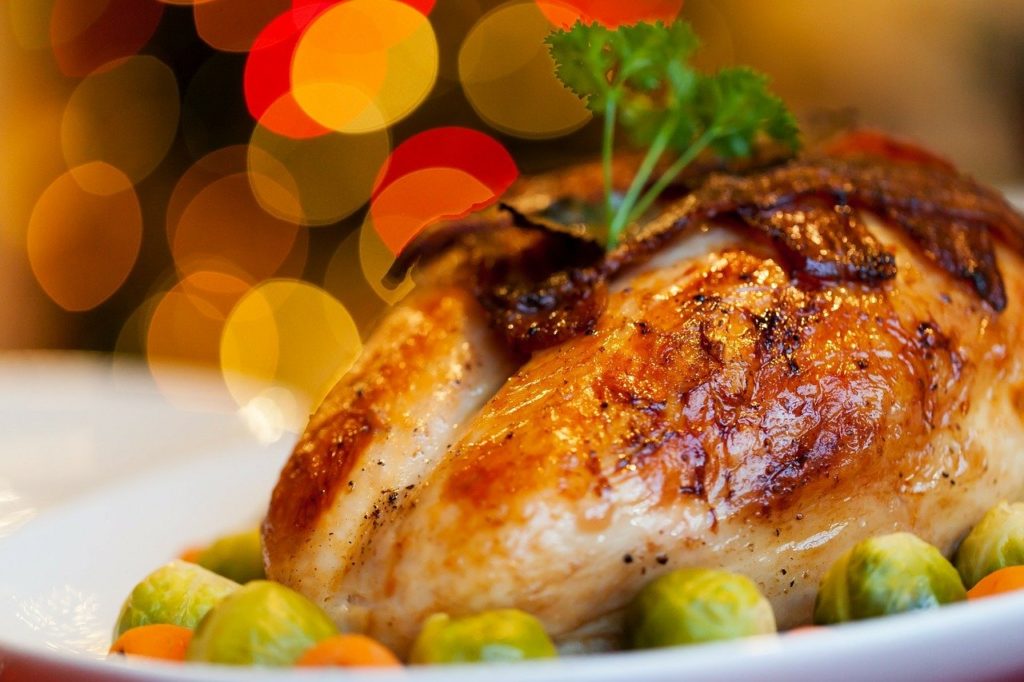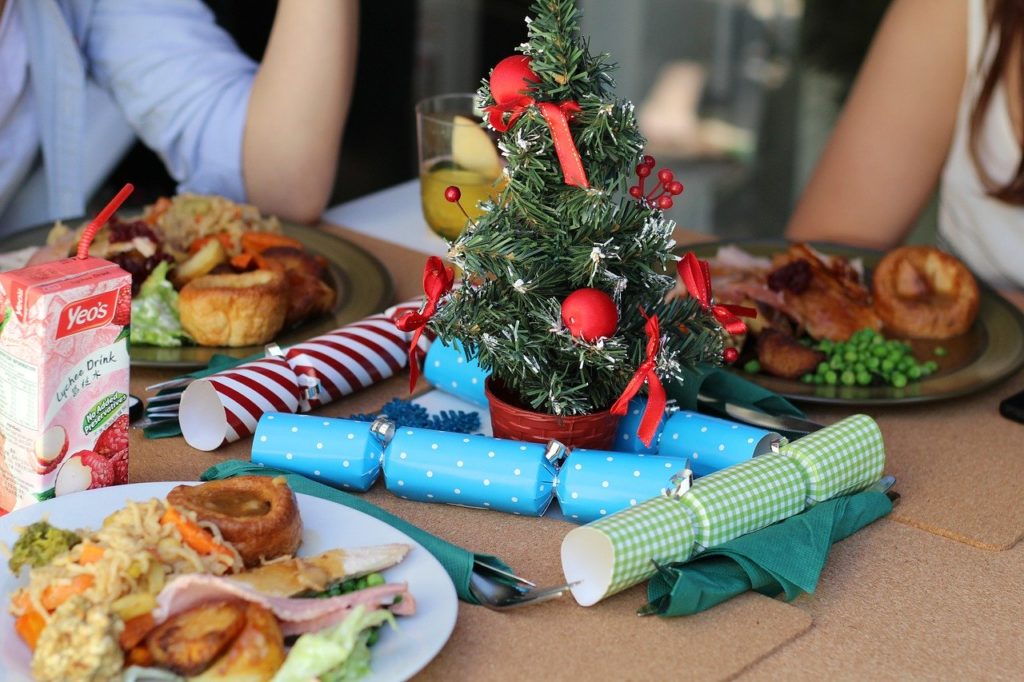 Try a Photobooth:
After dinner can be a great time for everyone to have fun and take some fun filled Christmas themed images. Why not try a photobooth? In recent days, these are easier to set up, or you can even use an app on your mobile for some great fun filled photographs.
Note: Do not stay indoors in the warmth of the house during the holiday season! There will be so much happening around outside in the town or city that you can make photographs of. The holiday season comes once a year and passes by too quickly. So do not miss out on the best photography opportunities.
So, these are some of the ideas of what you can shoot for a Christmas story during the holiday season. Do not forget to include yourself in some of the images as this is important for the family and remember, once you make some images, make sure you put your camera away and enjoy the festivities and celebrations. You need to relax and enjoy the moment which is very important.
Post process your images and create a Christmas Photo Story. Share with friends and family and cherish these moments for years to come!
If you are planning on sharing your story on social media, you can either make a slideshow or create a collage of the most important images and share them with friends and family.
We hope you found these tips helpful and useful. If there are any tips you would like to share with us, please share them in the comments section below. Most importantly, enjoy the holiday season and have fun! Happy Holidays! 🙂
Further Resources: