Dappled light is small patches of light filtered through objects and it creates a combination of light and shadows. Example of dappled light is sunlight falling through trees, for example, in a canopy, light through window shades or through any object falling on the subject as light and shadows.
While it is most of the time advised to avoid dappled light and subjects in dappled light can be difficult to expose for and photograph, dappled light can also be used creatively to make photographs. In this article, we will look at how to use dappled light creatively to make brilliant photographs.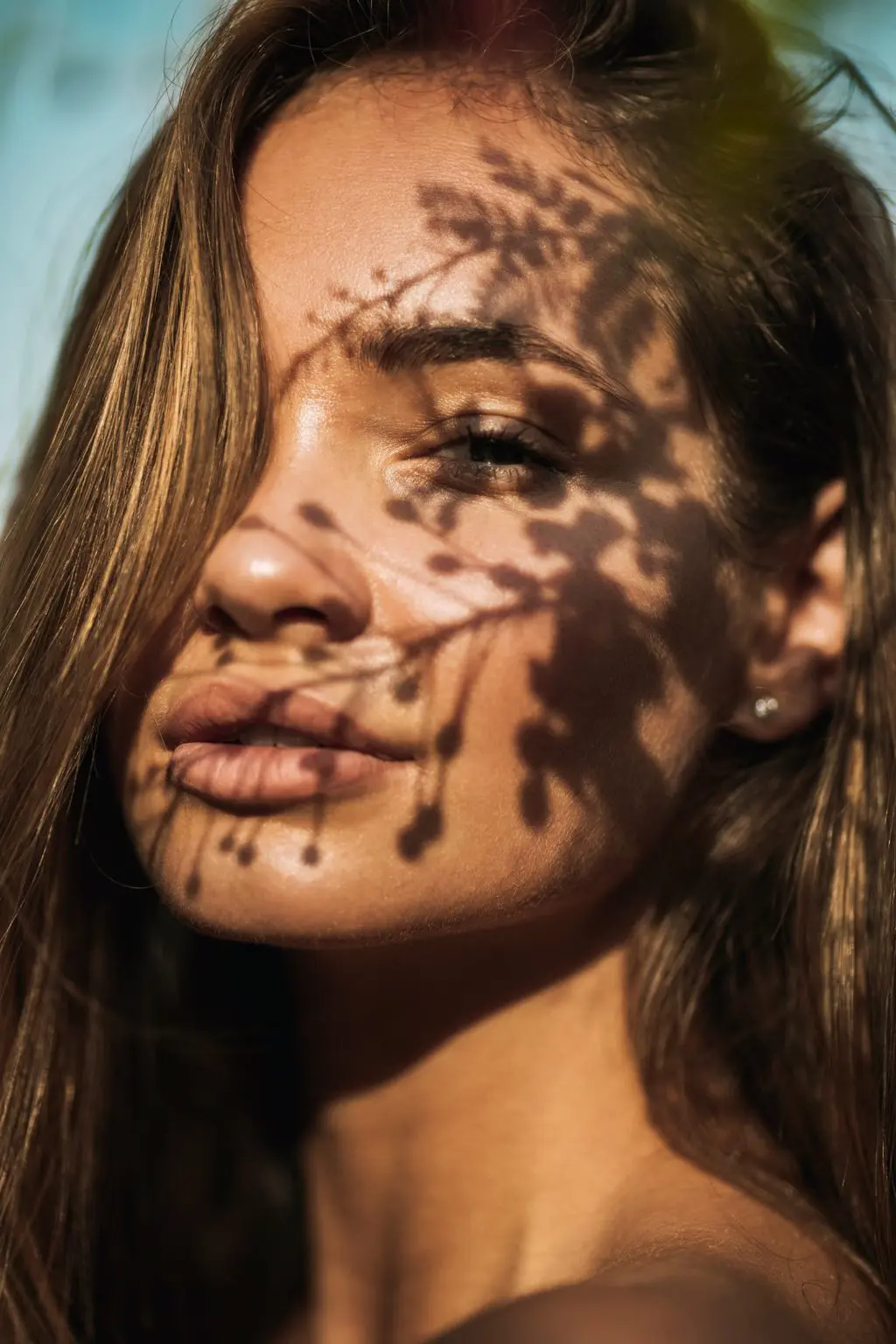 Since dappled light creates a combination of bright and dark regions, the bright spots can be used to illuminate your subject whereas the shadow regions can be used to create a moody or dark background. You can even use the combination of light and shadows to creatively photograph your subject. Dappled light can also be artificially created to photograph your subjects creatively – for example, shine light or let sunlight pass through a sieve or a wire mesh, or netted material, etc.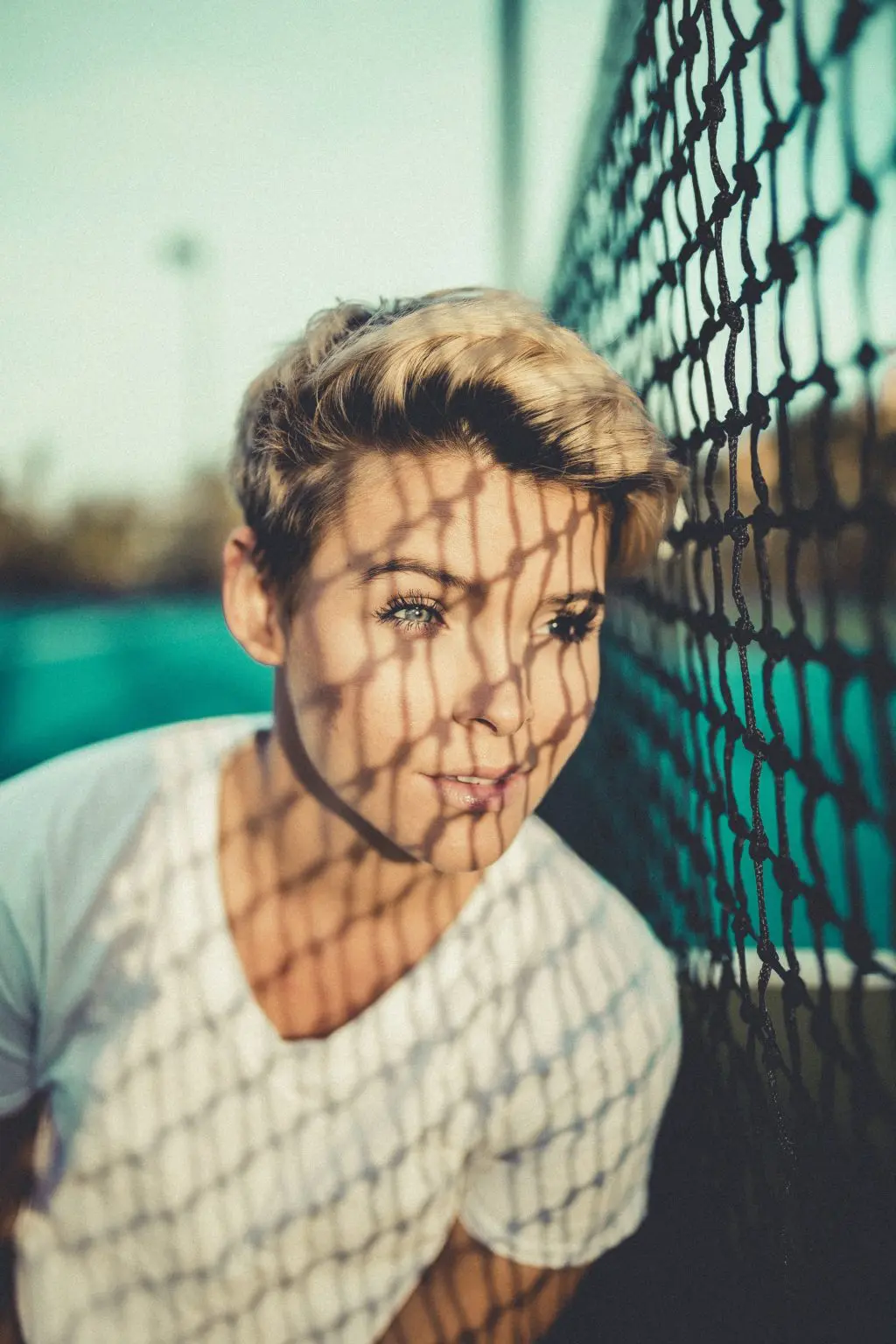 Here are some ways in which you can use dappled light creatively to make brilliant photographs. We have included a lot of sample images so you get a few ideas to start photographing using dappled light.
Use Bright Spot To Illuminate Your Subject:
Lighting a subject this way can give a mysterious feel and make way for stunning photographs. Place your subject on one of the bright spots of light, to illuminate them, so the rest of the areas remain in the shadow region. This will look very similar to a spotlight where only your subject is illuminated, and the rest of the areas will be dark, giving a dramatic or moody feel depending on the intensity of light and shadows.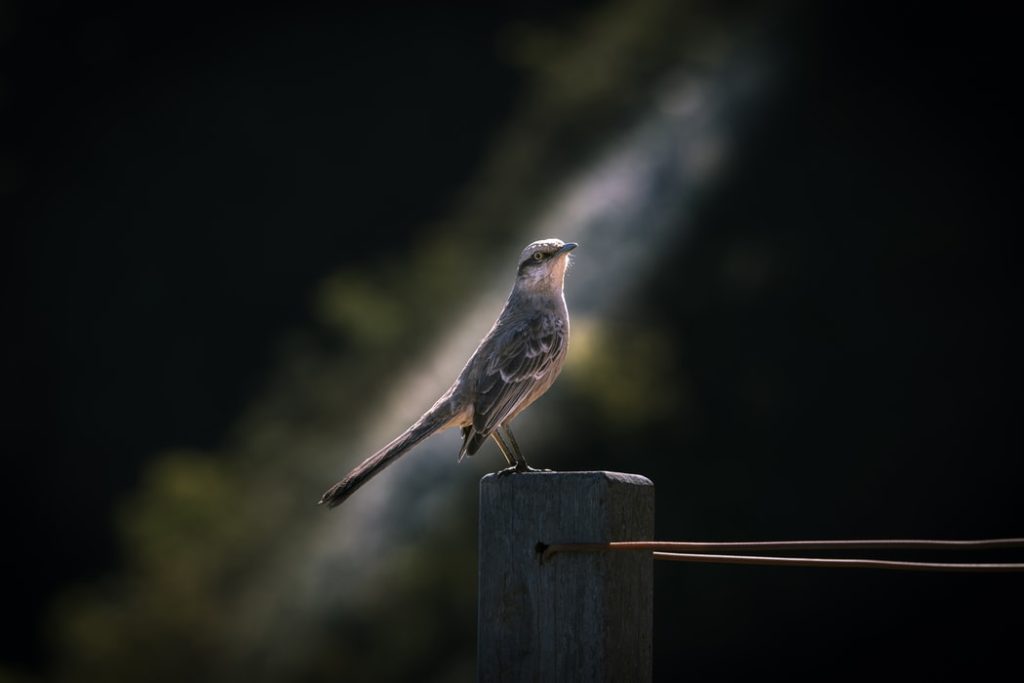 Use Dappled Light From Trees For Creative Portraits:
The best time to use dappled light through trees to photograph your subject is when the light is not too harsh. A slightly sunny day, early mornings, late afternoons or a time when the light from the sun is soft and falling through the canopy would be the best times to use the light on your subject's face and/or body. This can help with creating graphical kind of portraits.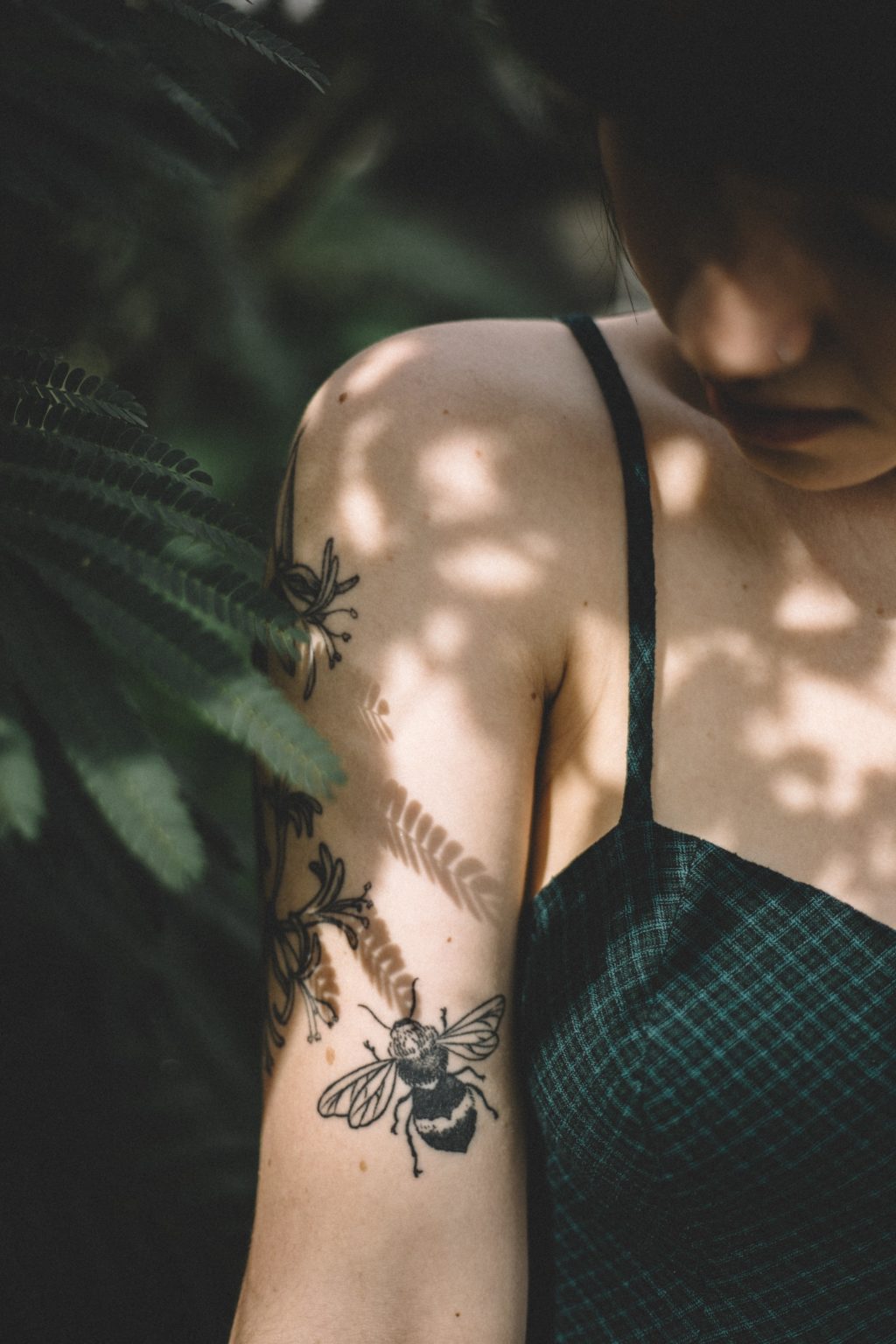 Use The Light And Shadows To Illuminate Your Subject:
Although dappled light may not work well for all situations when it comes to photography, there are times when you can find interesting light and shadows and use it to illuminate your subject. One such example is light through the window blinds that can cast striped light and shadows which can be used for creative compositions and illuminations. If you think the light is too strong, you can make use of linen curtains behind the blinds to diffuse the light for softer light and shadows.
Use Dappled Light For Underwater Photography:
If you have ventured into underwater photography, sometimes dappled light can help create dramatic images of either underwater living things and underwater portraits. Sometimes you may be even able to catch the rainbow effect under water if shot at the right time when the light falls and refracts at a certain angle in the water.
Use Dappled Light To Frame/Compose Your Subject:
Dappled light if observed well can form interesting patterns where they fall. For example, on walls, where it can be used creatively to frame your subject and bring focus to specific parts of the frame. Even dark rooms that have a small opening to let in light can be used to frame your subject. Rooms that have iron doors or grills to let in light can also be used to shoot your subject with dappled light.
Using Dappled Light For Street Photography:
Streets are great places to look for dappled light where you can creatively compose your photograph with light and shadows. If you are a street photographer, get out early in the morning or late afternoon when you can find interesting shadows and light created by dappled light to frame your subjects.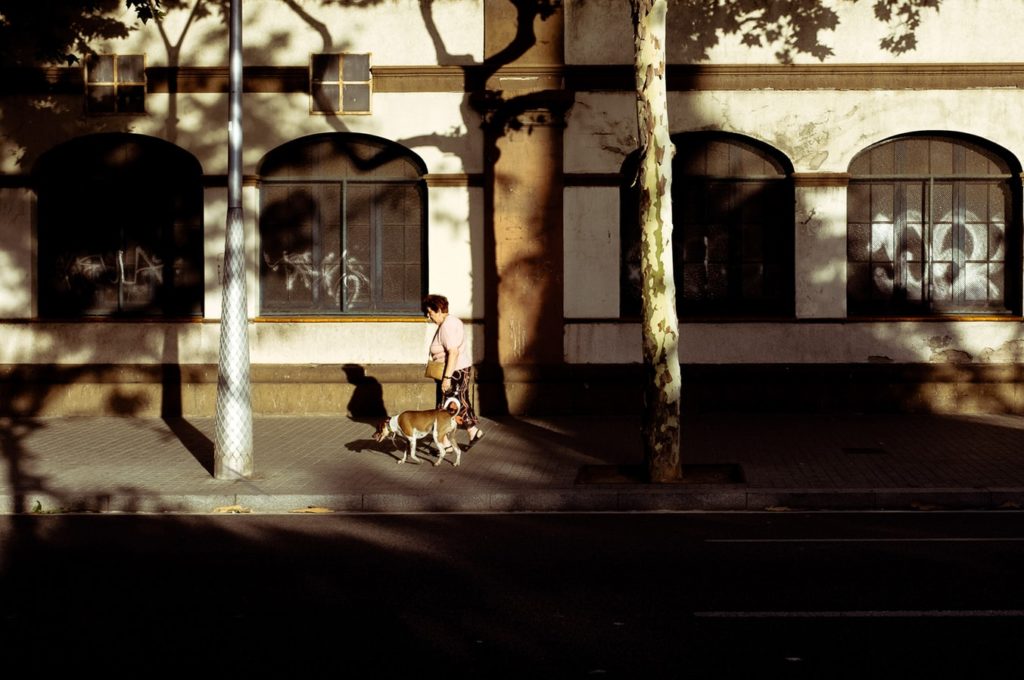 Using Artificial Dappled Lights For Creative Photographs:
If you are not able to find dappled light naturally around where you want to shoot and wish to experiment with photographing using dappled light, you can use a few items around your house to create the dapple effect. A wire mesh, a strainer or sieve, blinds or any perforated material can be used to create dappled light artificially. When you use artificial dappled light, you can shoot indoors using artificial light if there is not enough sunlight available or you can shoot even at night.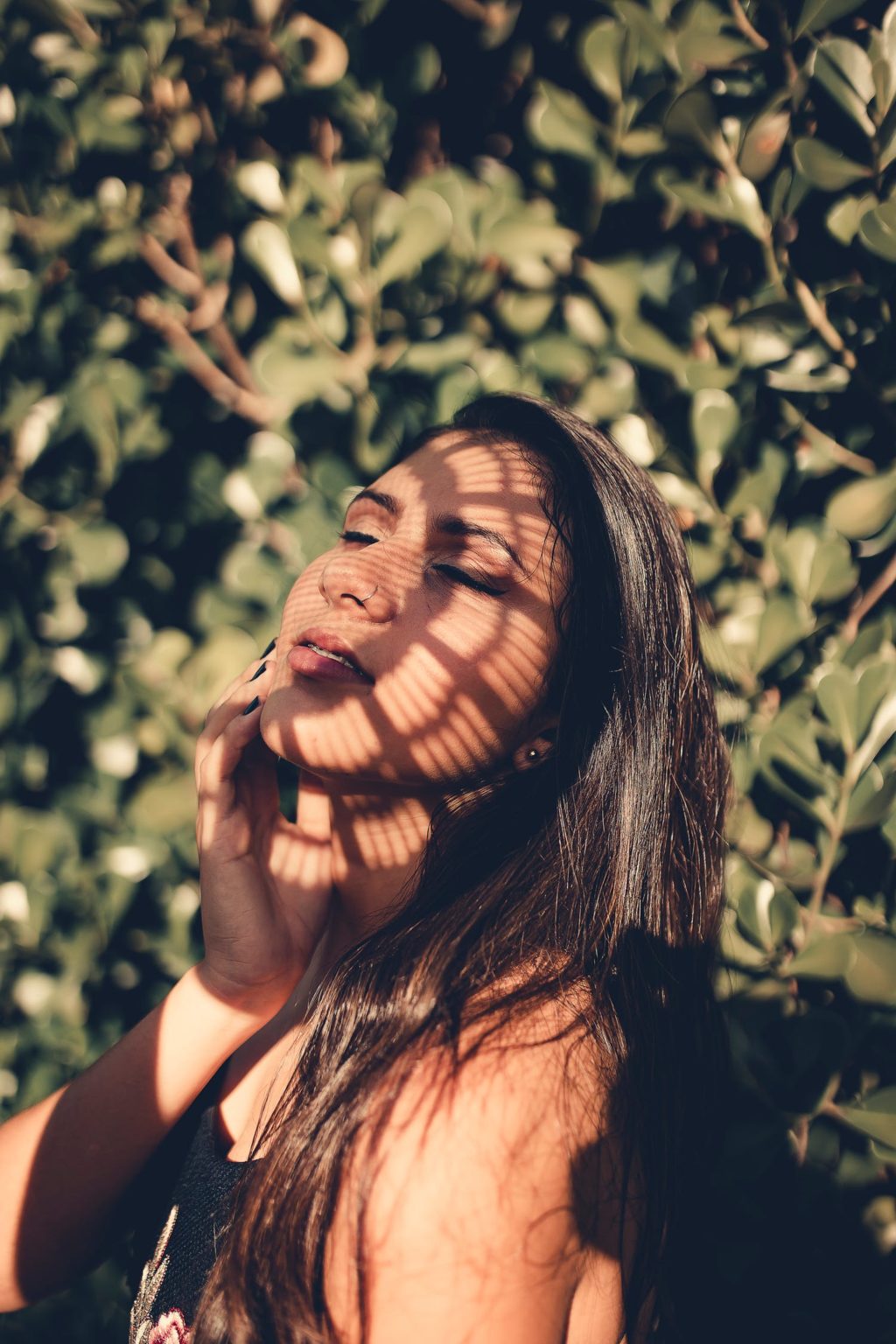 Use Dappled Light To Photograph Beautiful Scenes:
Sunlight through trees can make for dramatic scenes if photographed at the right time. Early mornings and late afternoons are the best times to photograph outdoor scenes. Adding a subject to the scene can make way for compelling compositions and photographs.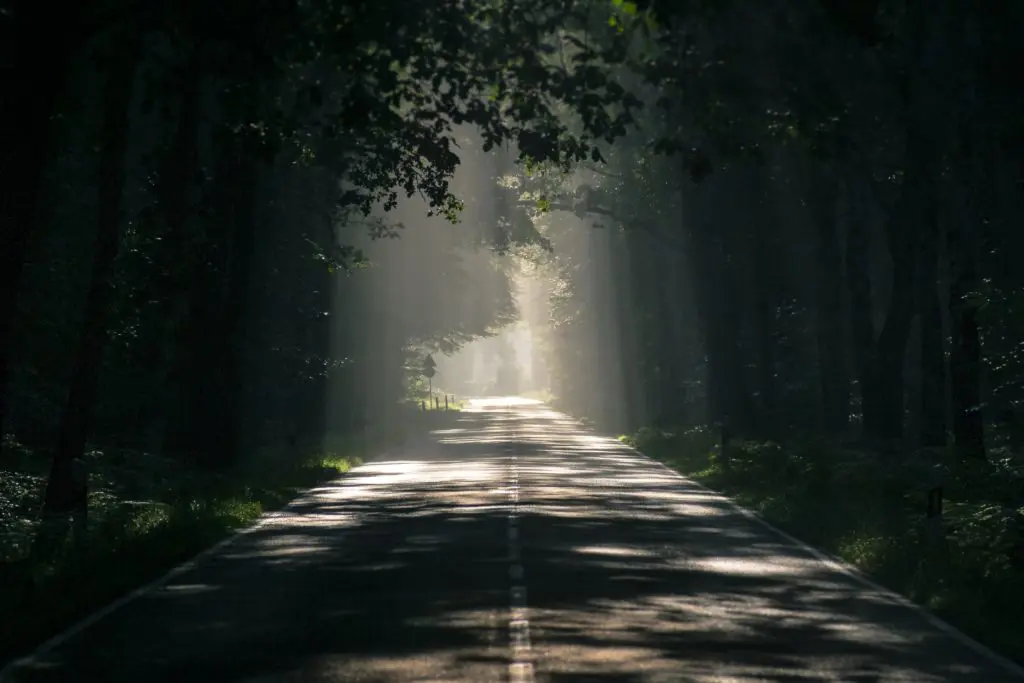 Using Shadows From Dappled Light As Backgrounds:
When dappled light from trees, curtains or blinds shine through the windows, you can use them as perfect backdrops to shoot portraits and other subjects. Instead of having just light through a window, using dappled light as background can make way for dramatic and mysterious type of images, provided you place your subject in a shady place and have abstract dappled light as backgrounds.
Some sample backgrounds are shown below.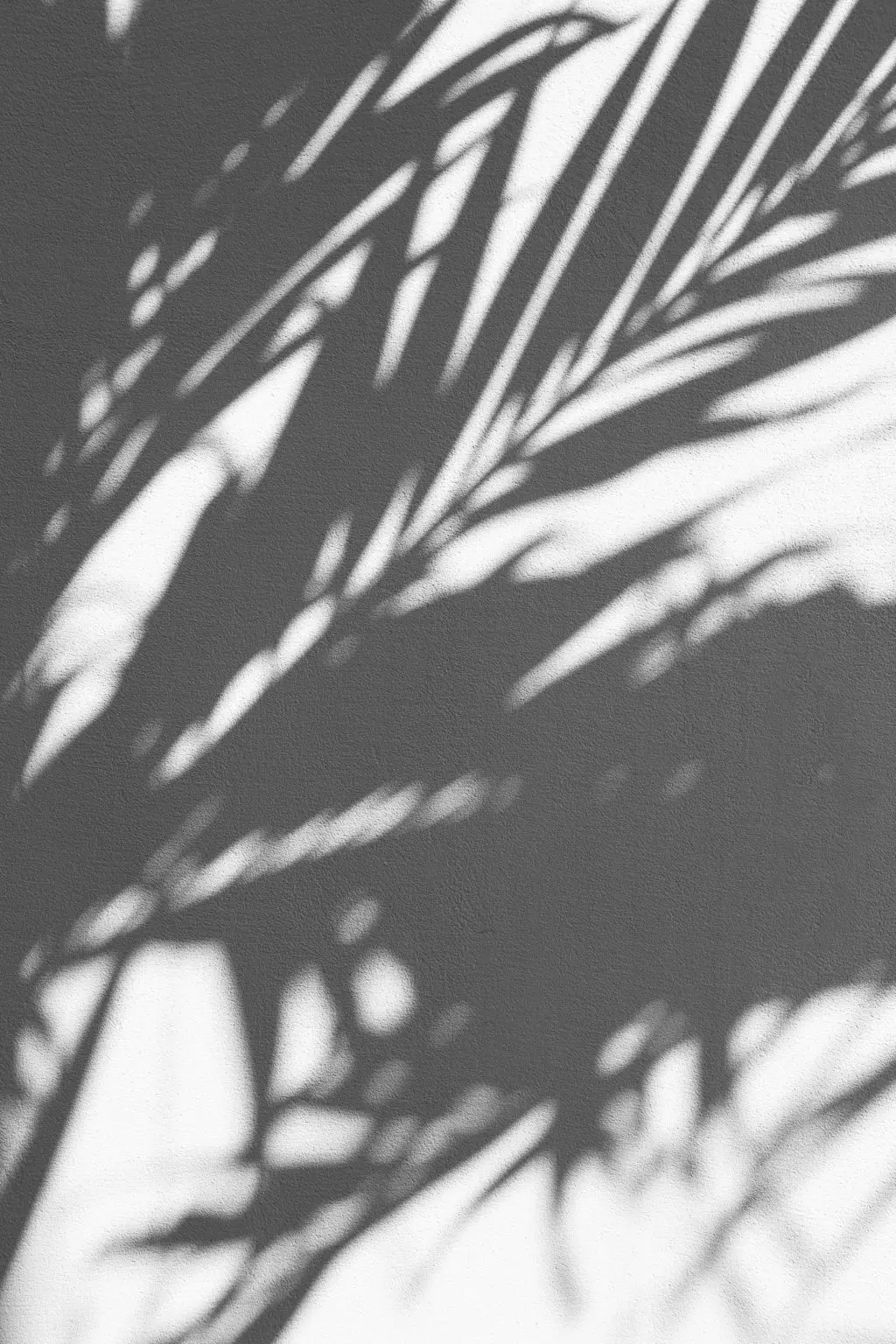 Use Dappled Light In The Background:
In this scenario, we are talking about outdoor portrait shoots where you may have to shoot under dappled light conditions. Carefully place your subject in a way that bright spots do not fall on part of your subject's face. If that situation becomes unavoidable, for example when shooting under huge trees or canopies, see if you can make use of fill light to remove awkward shadows from your subject's face, but by all means, use the dappled light patterns in the background.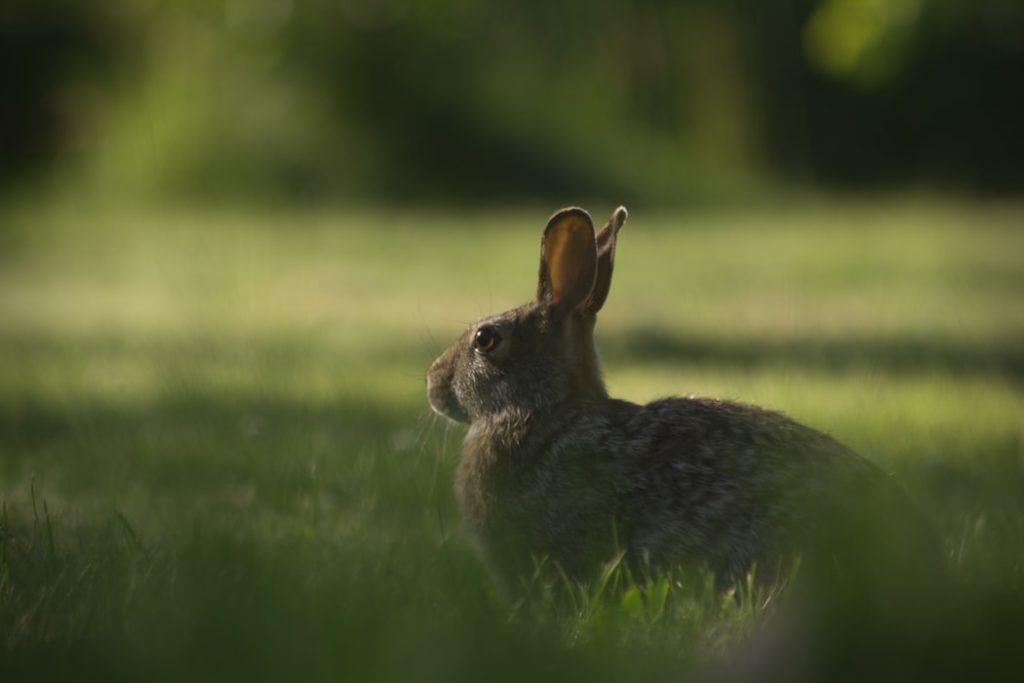 Use Dappled Light For Abstract Photographs:
Sometimes, when you observe light filtered through objects and elements, you can see really interesting patterns, mostly in the shadow regions. The light and shadow combination also adds depth and texture, depending on where the light falls. You can photograph these to create abstract photographs – even try a prism in front of the lens for a more abstract look.
Exposing Under Dappled Light Conditions:
When exposing for dappled light photographs, you need to decide on how you want the final photograph to turn out. In cases where you use a bright spot to illuminate the subject, you need to meter for the bright area. If you are looking to photograph patterns in the background, you need to carefully find a balance between the darker and brighter areas, so you maintain the patterns created by the light. In situations where you have a uniform dark and light illumination, for example like the blinds, you can expose as you would normally do, but in all cases, it is also best to keep an eye on the histogram so you do not have any hot spots or blown out highlights.
Note: In dappled light conditions, it is best to underexpose and bring out details in post processing than overexpose and lose details.
Do you shoot using dappled light? Share any tips or ideas with us in the comments section below. You can also share your images with us in our forums here.
Further Resources: