Photoshop vs Lightroom – so which should you choose?. This is a great question! For professional photographers, Adobe editing software is the gold standard for post-production. However, for beginner photographers, the difficult reputation of Photoshop and the somewhat steep price point for Adobe's Creative Cloud subscription service can be off-putting. There are many options for editing when starting out a career in photography and each piece of software has its positives and negatives.
When considering signing up for the Adobe editing suite, understanding how to use Lightroom and Photoshop to their greatest strengths will be an essential part of determining a strong workflow for perfect professional pictures.
So here is an overview of photoshop vs lightroom to help you choose the one for you.
Why Use Either?
Though Photoshop and Adobe are easily the most recognisable names in image editing, there are plenty of other options for free and paid services that may work just as well for photographers or creatives working in other digital media formats. However, it is estimated that Photoshop is used by around 90% of all creatives worldwide. The software has uses for photographers, graphic designers, 3D artists, GIF-makers and many more.
Having a professional photography career may not require you to download any Adobe software, but many of those working in the field will at least be expected to be acquainted with the software and know the basics. For this reason, we've decided to take a look at both Photoshop and Lightroom to help any budding professionals start to understand what the software is and when to use it.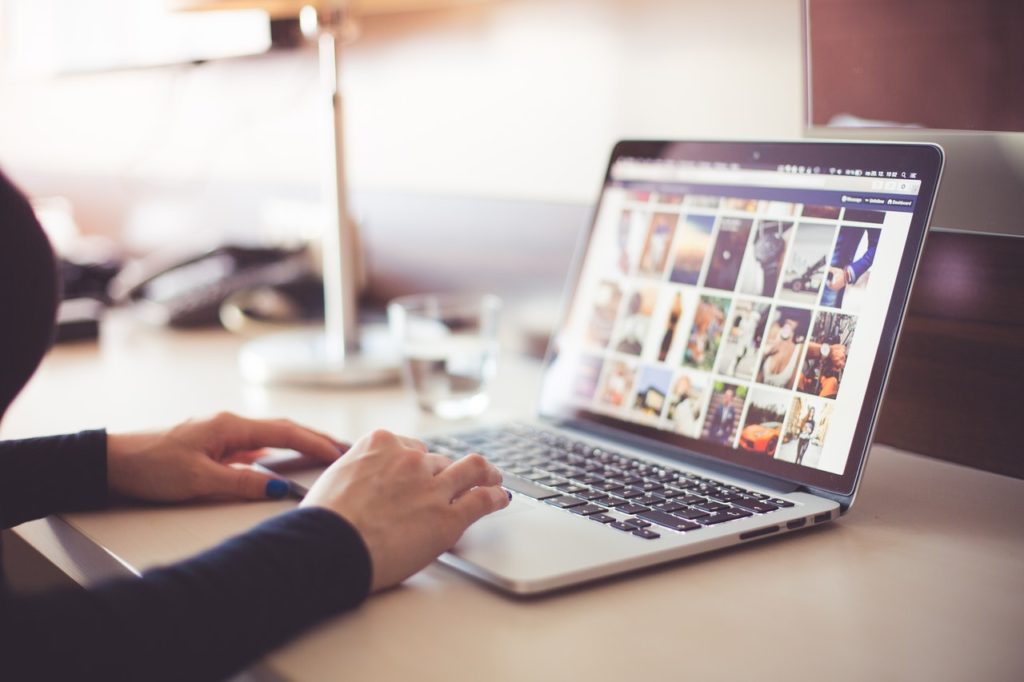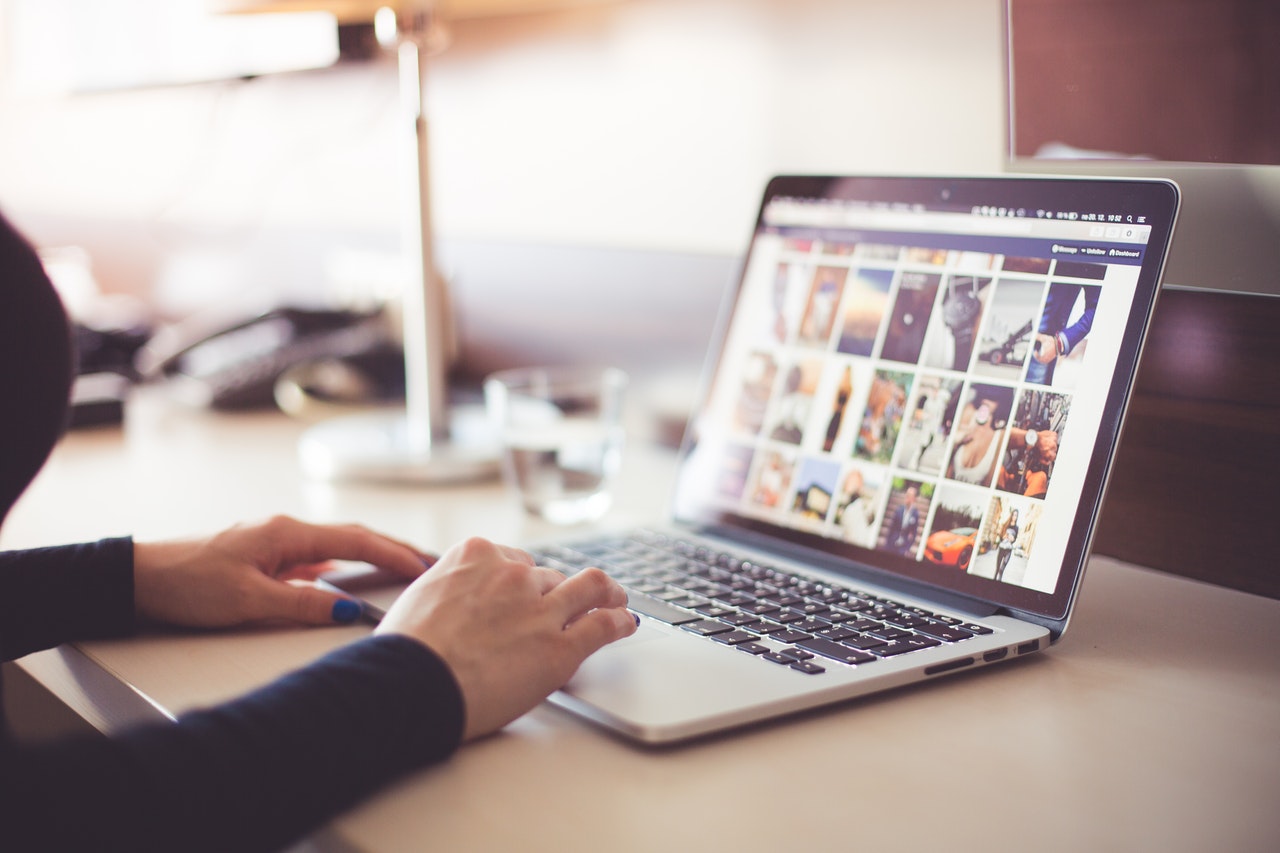 Why Use Lightroom?
Adobe Photoshop Lightroom was essentially created to complement Photoshop, focusing on a number of key issues that users were having trouble with in Photoshop. Specifically, Lightroom has a variety of features which really help to organise a photographer's workflow and organisation. However, Lightroom is a powerful standalone tool with strong editing capabilities which can be all some photographers need to create their desired effects.
Though it isn't a pixel-level editor like Photoshop, Lightroom is capable of performing a huge range of operations and even has some healing abilities, though not to the level of detail Photoshop is capable of. Lightroom is the perfect tool for photo editors who work with large collections of images, as its in-built library helps sort and navigate through different ranges easily. There are also automatic features unique to Lightroom which extract metadata such as camera make and model, exposure and date and time, allowing images to be quickly organised by these categories.
Why Use Photoshop?
As previously mentioned, Photoshop is one of the most widely-used pieces of software in the world. The verb 'to Photoshop' has become a dictionary-recognised word synonymous with photo editing, so for anyone planning a career in photography, getting to grips with this giant of the editing world is pretty much a given.
Photoshop is a heavy-duty editor that provides users with complete control over the look of each image. The ability to work in layers and manage each and every pixel provides unparalleled editing abilities for photographers to achieve photographic perfection. With four healing tools, composite, stitching and HDR image operations, the range of appearances that can be achieved are almost endless.
While Photoshop gives photographers a much wider range of tools to use, keeping track of the editing process using Photoshop alone can be a difficult task to keep on top of. Photoshop is only able to edit one image at a time and doesn't have any of the organisational abilities of Lightroom. Once users have mastered the complicated operations of Photoshop, it also takes a great amount of discipline to keep work organised without the use of another piece of software like Adobe Bridge.
What Are The Strengths Of Lightroom
Photographers typically shoot in the RAW format to get the most high-quality images possible. Shooting in RAW also allows for more adjustments to be made in post-production without the loss of quality as the most image data possible has been captured by the camera. When editing in Photoshop, users must first open images in accompanying software Camera Raw before converting the image to be used on Photoshop. Photographers can bypass this step by opening the image directly in Lightroom and start editing.
Uploading to social media
Lightroom allows users to upload images directly to social media from within the software and has options for images to be exported in formats which work best for sites like Instagram so that no quality is lost if images are resized.
One of the most attractive elements of Lightroom, presets are a combination of editing settings which can be applied to a collection of images all at once. Though most photographers will apply individual edits to images after using a preset, being able to apply blanket improvements to a group of photos, say from one event or evening, saves a great deal of time in the editing process. Presets can be downloaded directly from Adobe or from third-party providers, often created by professionals.
Lightroom has a much simpler interface than Photoshop, making it easier software for beginners to get to grips with. Though complete beginners may find it useful to attend Lightroom training, those with some experience of other editing software shouldn't find it too much of a challenge.
From automated metadata extraction to starring and flagging images, Lightroom has multiple organisational tools which can really help simplify the editing process, especially for photographers who have a huge collection of images to edit in a short amount of time. Rating or flagging images is a useful way of highlighting which images to prioritise in a collection. Lightroom also has the benefit of being able to manage multiple pictures at once, further reducing the amount of time spent on editing.
Where Photoshop is a mixture of destructive and non-destructive editing, Lightroom is a non-destructive editor. This means that, whenever users start editing a new picture, Lightroom will always save the changes to a new file, avoiding an accidental overwrite of the original picture.
Lightroom still has a huge variety of editing tools that will work perfectly for many photographers. To make simple edits to warmth, contrast, exposure, clarity and saturation, Lightroom will do the job. However, for more advanced, detailed editing, Photoshop makes life much easier.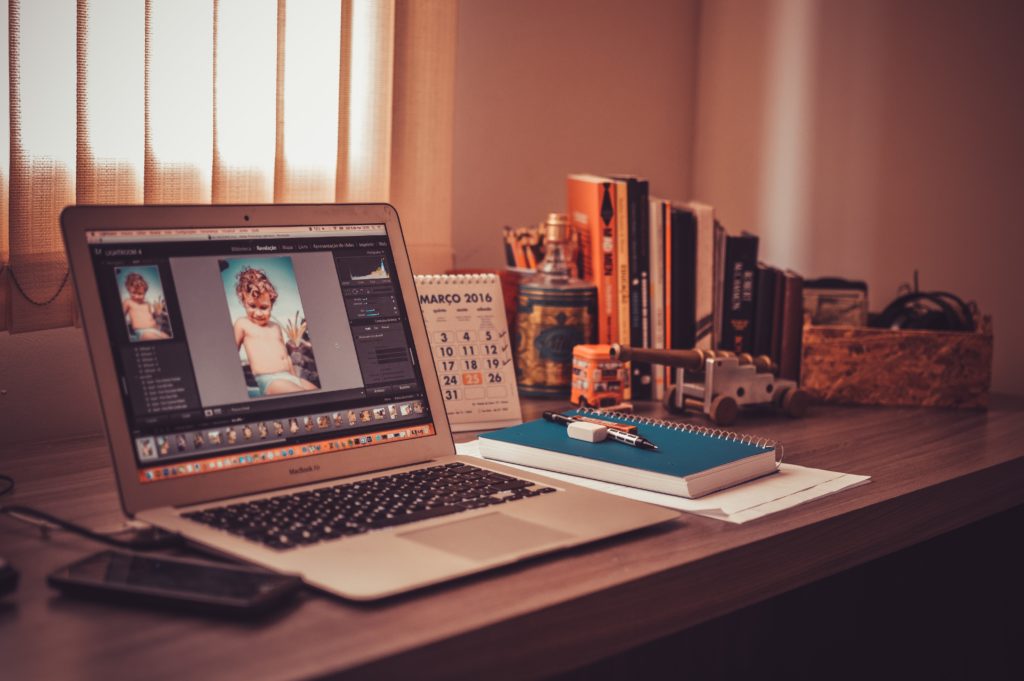 What Are Its Weaknesses?
Though Lightroom has tools such as spot removal which can be used to remove unwanted objects from images, sometime it's necessary to go into further detail to achieve a natural look when removing items.
Users are unable to edit images in layers on Lightroom, meaning there is a lot less editorial control over sections of an image. Lightroom works well for full-coverage edits and corrections using a number of tools but the layering abilities of Photoshop make it much more successful for certain effects.
Many of Photoshop's most coveted tools relate to image manipulation. From compositing to content-aware fill, there are many photography tricks that Lightroom just can't handle.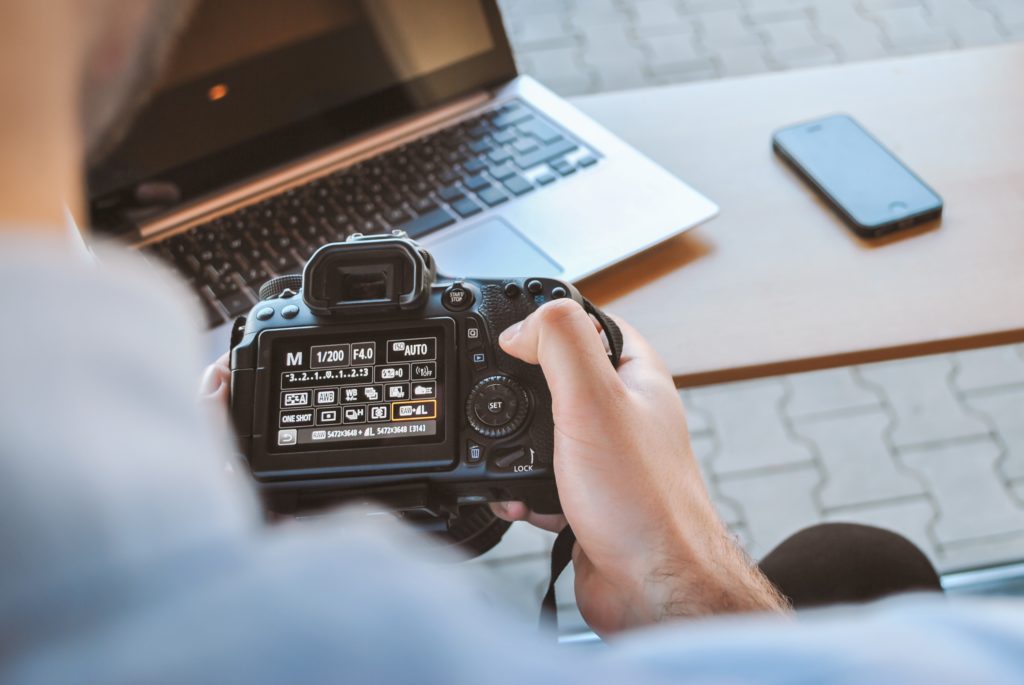 What Are The Strengths Of Photoshop?
There's a reason 90% of the world's creatives use Photoshop. The strength of its editing power has won it an international reputation and is used by photographers around the world to create beautiful layered edits and photo manipulations.
Compositing is the combination of visual elements in an image, often to replace specific sections with sections of other images or to layer images together to create manipulated scenes. Photoshop is able to replace heads and eyes or add items into images with this tool, allowing photographers to really explore the limits of their imagination.
Photoshop has a number of healing tools, making it ideal for anything more than simple corrections. Whether using the spot healing brush, the healing brush or the patch tool, photographers can use each to achieve different results and create natural corrections.
Any photographer taking panorama images should be making use of Photoshop's stitching tool. This tool allows images to be strung together seamlessly without losing any quality while still maintaining a natural feel to the image.
High Dynamic Range images are photos with a much wider range of contrasts than can be naturally taken on a camera. Photoshop's merging technique allows users to layer a variety of images together and increase the dynamic range of the finished product using opacity changes.
Being able to edit images in layers gives Photoshop users much more control over each section of an image than can be achieved in Lightroom. Layers can also help prevent destructive editing in Photoshop as users can start the editing process by duplicating the base layer and making all their edits separate from the original image.
More automated processes which can be created from scratch downloaded from Adobe or from third-party providers. Actions are programmes which can be carried out on an image or group of images. This can help reduce the time taken to edit images by applying a blanket action to an entire group.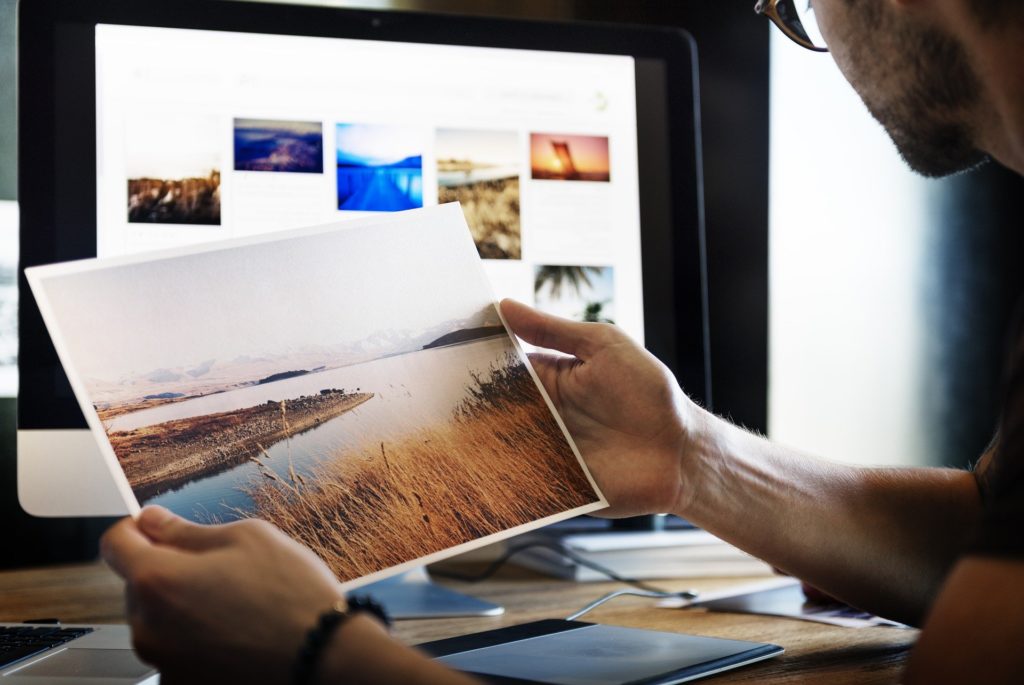 What Are Its weaknesses?
Though it's really a combination of destructive and non-destructive editing, Photoshop users run the risk of affecting their original images if they aren't saved using 'save as' the first time. Layers are able to avoid the complete destruction of an original, but the process is much riskier than in Lightroom.
As mentioned, Photoshop is not a RAW format editor, requiring users to open images in Camera RAW or Lightroom first before being exported to a new format compatible with Photoshop. For photographers with huge collections of images to edit, this process can be an unnecessary and time-intensive part of editing.
As it can only handle one image at a time, Photoshop is best used alongside Adobe Bridge or Lightroom to help with organisation. However, this can mean that one image takes multiple pieces of software to edit and can still be hard to keep track of.
Though there are many self-taught Photoshop masters out there, most professionals using the software today are likely to have had formal training of some kind in Photoshop due to the level of difficulty at which the software works. This can be daunting for newcomers but mastering it is ultimately rewarding for any photographer.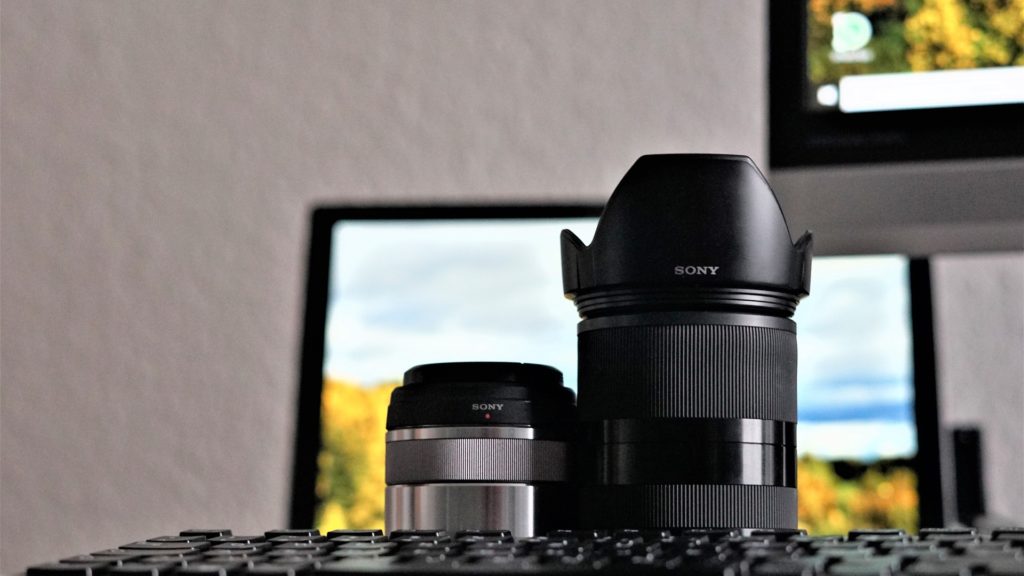 Using Both Together
Though each piece of software is used to edit photos, there isn't actually a need to choose between Lightroom and Photoshop. There are some professionals who will be happy just using Lightroom to edit, organise and upload their images; while there will be some who aren't interested in the organisation process found in Lightroom. In reality, these tools can be used together so that photographers can benefit from the advanced workflow solutions of Lightroom and the powerful editing capabilities of Photoshop.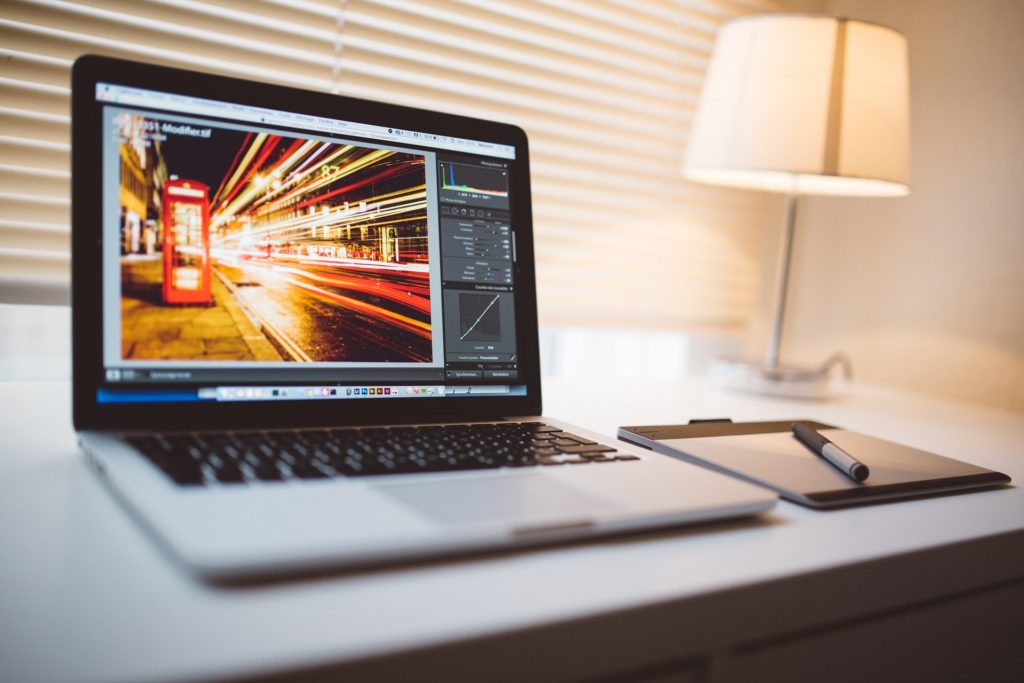 Subscription Details/Photoshop Elements
In addition to the ways in which both tools complement each other, Adobe also offers Lightroom and Photoshop together as part of their photography basics subscription package for £10 per month. This is in comparison to the subscription for Lightroom alone, which is £10 a month, and Photoshop alone, which is £20 a month. Therefore, for photographers who are unsure of which software to go with, the easiest option is actually both.
Of course, there are always free software tools for people who still aren't sold on Photoshop and Lightroom. Adobe also offers a separate tool which can still be purchased for a one-off price of around £85: Photoshop Elements. This tool is like a smaller version of Photoshop which doesn't come with all of the features available on the full version. Elements may, however, work just fine for some photographers and is worth considering for those not ready to make the monthly commitment.
Overall, the Adobe editing suite has a variety of useful and unique editing tools which have helped it build its international reputation. While there are always other options out there, for new photographers looking to start their careers, getting acquainted with the best is probably a good idea.