There is no denying that photography can be an expensive hobby. Along with the cameras, lenses, flashguns and tripods we also need computers, drives for storage and of course software. 
You can save money on the hardware items by buying used, but what about the software? Lightroom, Photoshop, Capture One and many more are all expensive items. Even the very best photography apps for smartphones and tablets command a significant premium.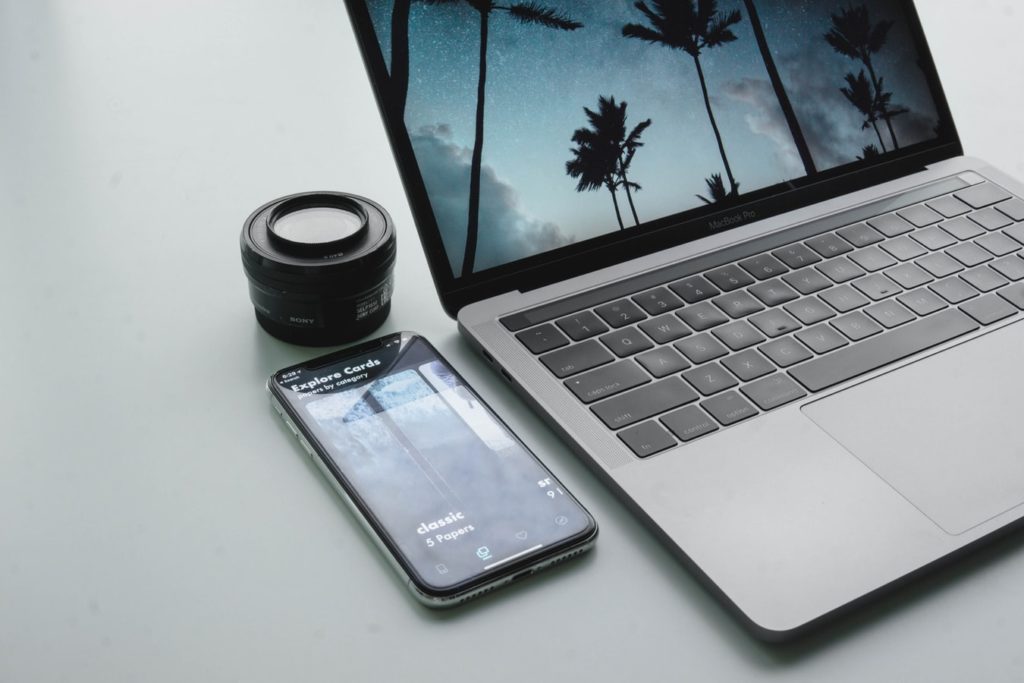 Free Does Not Mean Bad
These days, however, there is a significant community that creates and distributes photographic software for free. A decade ago you might have turned you nose up at such apps. They were often sluggish, clunky and difficult to use. Things have changed dramatically though and some of the best freeware rates as highly as its paid alternatives. Today we are going to look at some of the free software every photographer needs.
Free Software For Your Computer
Behind its less than appealing name lies a powerful Photoshop alternative. It's been around for a long while and been improving with age. These days it boasts all the basic editing tools a photographer would need as well as curves, layers, channels, cloning and much more. The open source nature of Gimp means that there are also a wide range of powerful plugins to add further functionality to to the program. It's cross platform, meaning it will run on Windows, Linux and MacOS.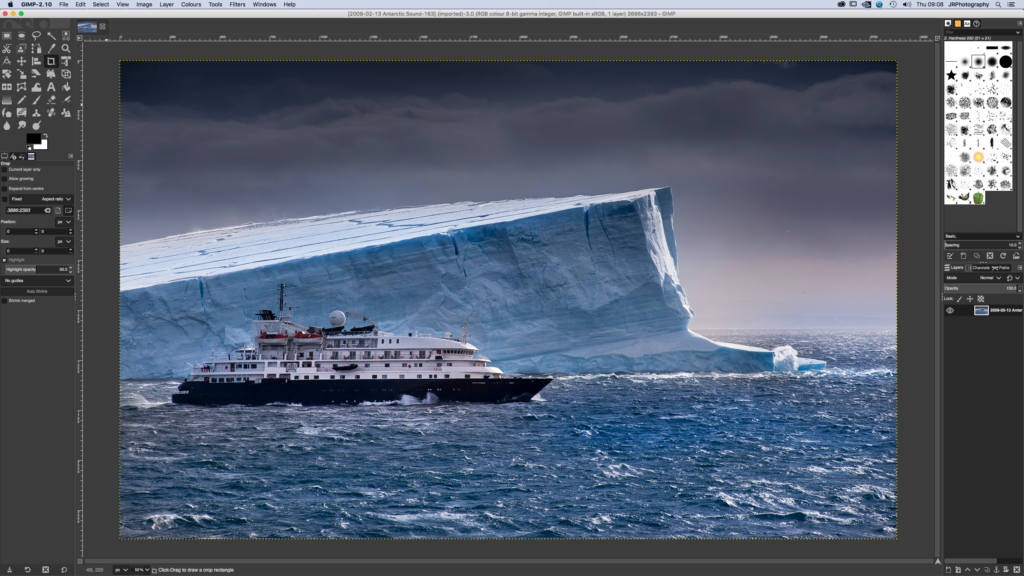 For those that want an image management and editing program without resorting to Adobe's subscription service, Darktable may well be the answer. Darktable features a non destructive raw editor, professional colour management, GPU acceleration and a comprehensive cataloguing system. Like Gimp, Darktable is cross platform.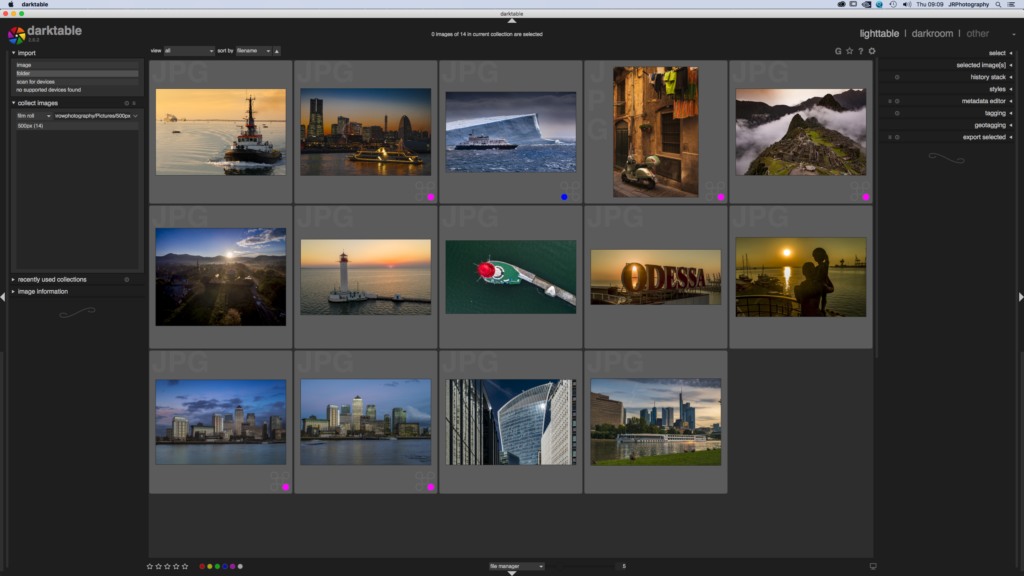 As its name suggests, RawTherapee is a raw file editor and a very powerful one at that. It supports RAW files from most DSLR, Compact System cameras and even some medium format cameras. Like Darktable, it is non destructive and has professional level colour management. As well as all the editing tools you would expect, it also features multiple different types of denoising and sharpening. It is programmed to take advantage of multi-core CPUs for high efficiency.
Many of you may be familiar with the paid smartphone version of this software but did you know there is also a free, online webapp with similar functionality? Like its mobile equivalent, it allows you to determine sunrise and sunset times and positions for any place on Earth. It also gives you highly useful information such as twilight times, moon phases and times and to see the direction of the sun at any time of day.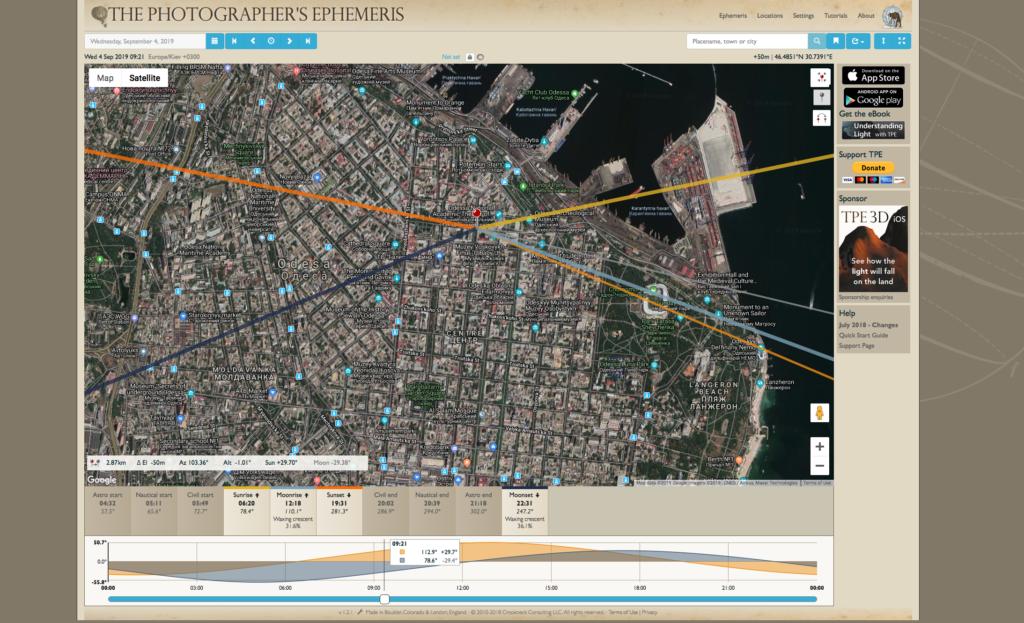 The convergence of still and video into cameras has led to many photographers now shooting video. However, many of the tools for editing video such as Final Cut and Premiere Pro cost significant chunks of change. There is however a full, professional non linear video editing suite available for free. DaVinci Resolve contains pretty much all the functionality you need to edit Hollywood films for the princely sum of nothing.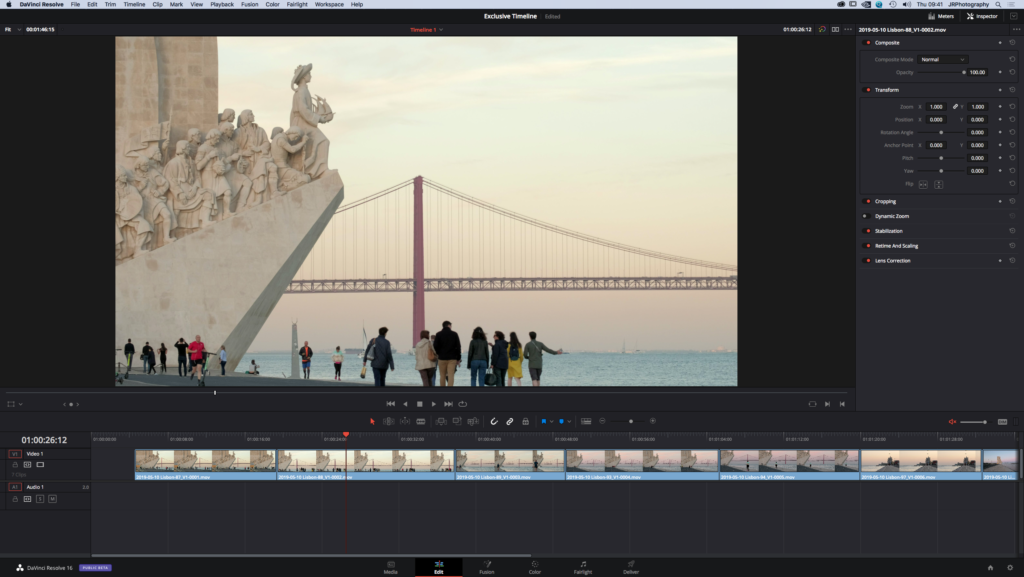 Free Apps For Your Mobile Device
Lightroom Mobile
Whilst Lightroom for your computer is a paid subscription, there is a free mobile version of it. With the free version you cannot sync up with images on your computer, however you can shoot, edit and manage your smartphone images with it. Not only that, it also enables your smartphone's camera to shoot in Adobe DNG raw files, giving you much more control over their look.
This app is a very handy tool for determining when the light is best, such as golden and blue hours. It will calculate this based on either your location or any place you input. As well as the best light times, it will also tell you the phases and times of the moon and give you weather updates. Available on IOS only.
Astrophotography can produce stunning images but can also be notoriously difficult to do. This app helps you determine the correct exposure for capturing stars without getting motion blur. It works based on the 600 rule to give you the optimum exposure. Available on IOS and Android.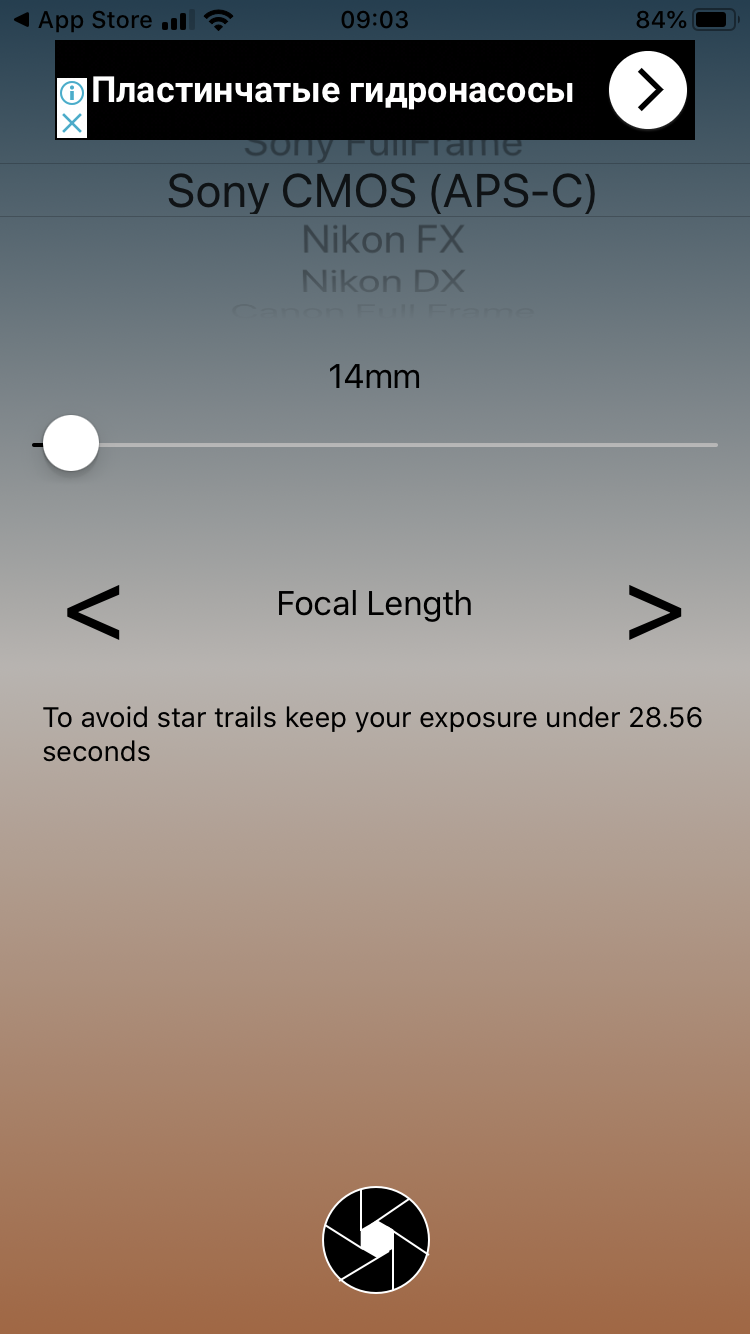 This app is aimed primarily at landscape photographers who want to nail their hyperfocal focusing. You give it details of your camera, focal length and aperture and it will calculate the optimum focal distance both in metric and imperial units. It is available on IOS only.
This is one of the best photo editing apps on mobile devices. It features a range of editing tools from the basics through to tools like curves, HDR merge and numerous filters. You can correct perspective, remove unwanted elements via a heal tool and alter an image's tonal contrast. It will work with both JPEG and RAW files. Snapseed is available on both IOS and Android.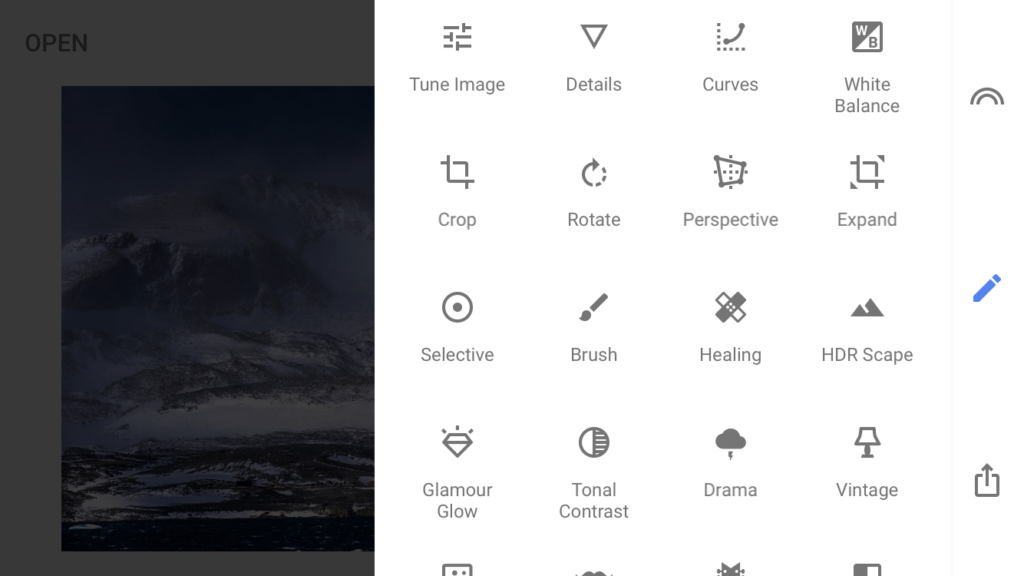 Between our computers and our mobile devices there are a plethora of free photographic tools that can take, edit or manage our images. The days of free software being poor software are long over. These days many of the free apps and open source software are both powerful and easy to use.
Given the significant sums of money that many of us spend on hardware, using free software can be a life saver to the budget conscious photographer. The apps we have listed above are just a few of the best available. What's your favourite free photography app? Let us know in the comments below.
To learn more about editing software, check out the links below.
Further Reading: