The amount of amazing photography on the web never ceases to amaze us. There is so much talent and information surrounding the craft that it can be a little overwhelming. That is why we decided to help curate the photography web a little with our own collection of amazing photography websites that we are fans of. The list includes photographers from the film era right up to the age of digital photography.
A photography website showcases a photographer's best work and it is a way to bring in potential clients if the photographer is offering services of any kind. Even if you are an amateur, having your own photography website which is like a beautiful photography portfolio website, and will be a great way to display your work with a greater audience. Everyone learns from other photographers' work and from some of the best photography websites, that can be great to offer and get inspiration from.
Photography Tutorials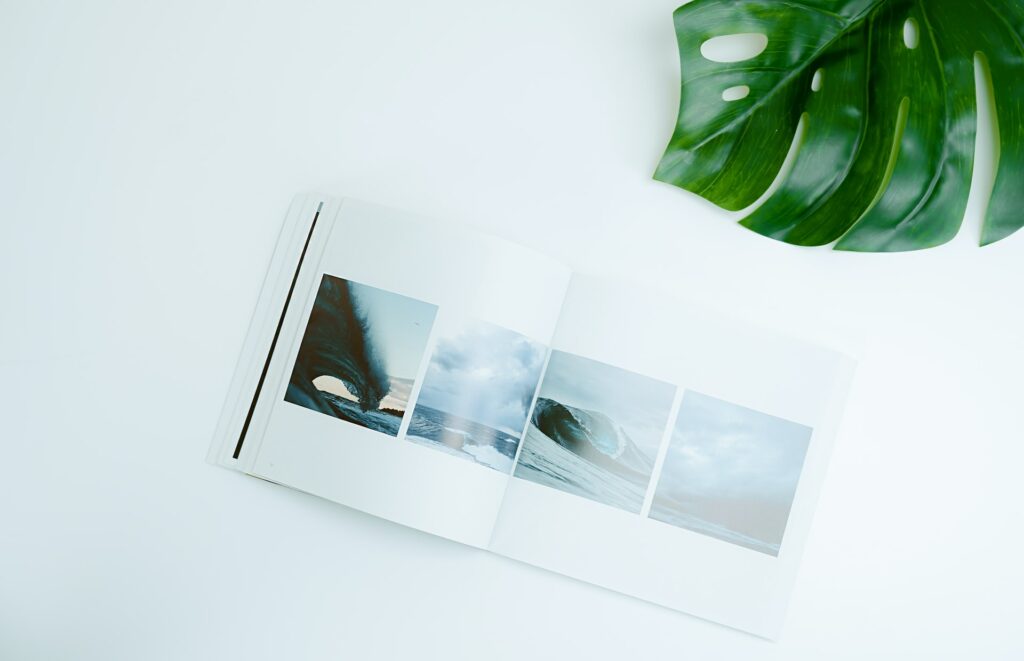 DIY Photography – The place to go if you want to experiment with photography projects and learn how to create your own lighting setups without breaking the bank. Run by Udi Tirosh, this has become one of the coolest blogs around and they even have several guides of their own.
Photo Naturalist – If you're an outdoor photographer, then you probably already know this one. It has some great guides and tutorials and some very handy ebooks.
Strobist – Still the place to go for learning all about using artificial lighting in your photography.
FStoppers – Simply the best place on the internet for photography videos that take you behind the scenes with the pros.
Fro Knows Photo – Fro has some great videos and the ones on how he edits a particular photo are great. There's also a pretty active forum that you should check out too.
The Photo Argus – If you're looking for some pretty cool photography tutorials, then the Photo Argus will probably have you covered. Regularly updated and you might even find a few articles by Light Stalking writer, Christopher O'Donnell.
Digital Photography School – These guys have daily tutorials, reviews and news plus a massive forum. Run by Darren Rowse, it's definitely a place to stop by on a daily basis.
Cambridge in Colour – This is one of the most comprehensive and useful sites for learning photography on the internet that should be in every photographer's bookmarks.
Picture Correct – Another great blog with a heap of tutorials that should be in your feed reader.
Tuts Plus – Always very in-depth photography tutorials with lots of examples and visual displays. Well worthwhile.
Improve Photography – This is a blog by Jim Harmer who writes some very good tutorials. It's regularly updated and should be in your bookmarks.
Camera Dojo – Has a heap of tutorials as well as podcasts and product reviews. Get your black belt in photography!?
Photography Blogger – Lots of great collections and tutorials at a consistently high quality.
Photography News
Petapixel – New photography news all the time. A real go-to place if you want to stay up-to-date with the latest in photography. They also chase down cool videos and practically anything else that happened in the last 24 hours.
This Week in Photo – Just as the title suggests. Worth adding to your RSS reader.
Current Photographer – Trevor Current keeps up to date with just about everything that is happening in the world of photography.Photo Competitions – Not news as such, but if you want an up-to-date view of what photography competitions are on, then this is the spot to get it.
The Business of Photography
Chase Jarvis – It's hard to know where to categorise this blog because it has a bit of everything including the photography business. But in the end, it's the day-to-day trials of being a professional photographer. Everything from storage problems through to business ideas. Interesting to watch what Chase does, rather than says.
Production Stills – The business of photography as it relates to movies and television as well as how to conduct the art. This blog, by Australian photographer, Angus Young details the finer points of getting into this niche of photography.
New Media Photographer – This one is all about using new media as a photographer. Well worth reading if the mysteries of Twitter and Facebook could use some clarification or if you want to get more out of having an online presence.
Photoshelter Blog – Besides having some very cool site design software for photographers, these guys also run a very respectable blog.
Portrait Photography
Lisa Kristine – Lisa Kristine is a humanitarian, portrait photographer and story teller who photographs indigenous cultures and social causes. Her images inspire change and are among the most sought after in the world.
Yousuf Karsh – Yousuf Karsh's portraits are unique and extraordinary and portray an intimate and compassionate view of humanity. He left a historic record of people who shaped the twentieth century.
Cristina Mittermeier – Cristina Mittermeier's website will allow you access to inspiring stories and photographs about her adventure and conservation works. Besides, she is also a marine biologist and writer.
Eric Lafforgue – Eric Lafforgue is a French photographer who works with many magazines and his photography has a humanist approach with pictures and travel stories that share a positive look of the countries that he visits.
Wedding Photography
Wedding photography is all about capturing the real story of people on their most memorable and big day. Here is a collection pf photographers from whom you can get inspiration and ideas as they also have some of their client galleries for everyone to see.
Delaina Marie – If you are looking for some inspiration or ideas for dreamy wedding photographs, then Delaina's website has it. The images of this wedding photographer are vibrant and at the same time dreamy and airy – everything that most people and wedding photographers look for in wedding photography.
Daniel Pullen – The photographs in this website capture the love that couples and other people portray and share, making this website stand out. The use of natural light creatively and the emotions captured makes it a great blog for anyone looking for inspiration or ideas for wedding photography.
Jenn Reed – Jenn's work is concept based and also captures raw human emotions through photographs. Her photos have rich colours capturing couple-adventures, elopements and she also works with portraiture and business shots.
Rigatti Menna – this blog which is also the photographer's professional photography website, has wedding photos where the photographer has captured some intimate moments that makes wedding photographs stand out. There is authenticity in the images that the couple can remember and cherish forever.
Landscape Photography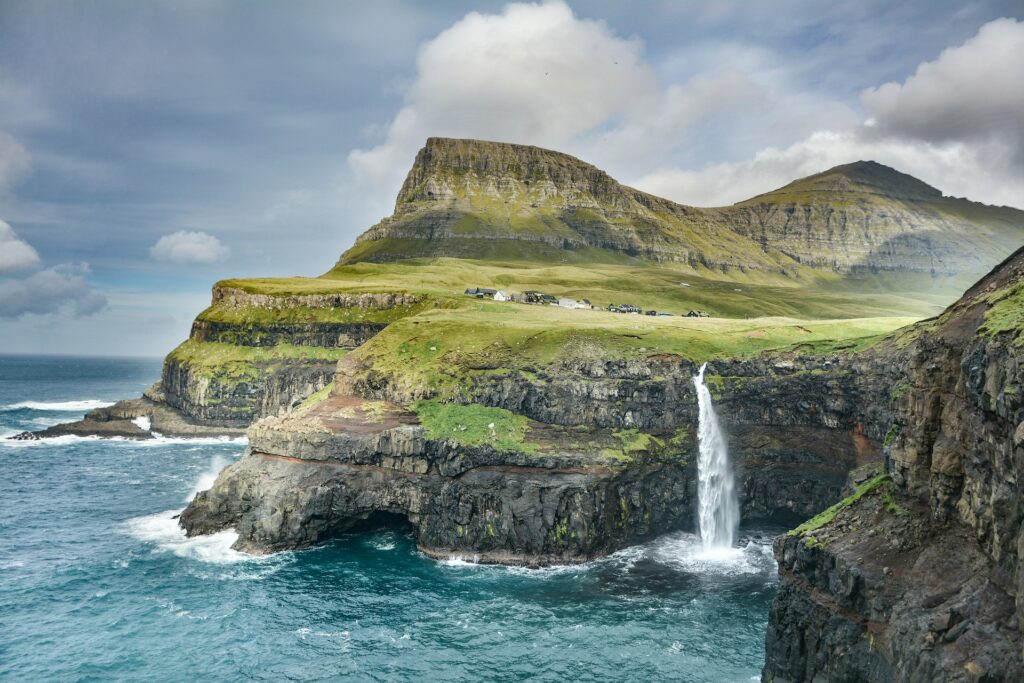 Loaded Landscapes – This is a blog that will help you on your journey as a landscape or nature photographer. There are a lot of articles with tips and guides to capture the best landscape images.
Capture Landscapes – This landscape photography blog shares a lot of photography and post processing tips for landscapes and also ebooks and courses if you wish to further improve your landscape photography.
Mitch Green Photos – This blog takes you behind the curtain to share the experiences and stories behind the photographs including tips and techniques for great landscape photographs.
Daniel Wretham – this blog has numerous tutorials on photography and post processing tips including location guides for landscape photographs in the UK.
Street Photography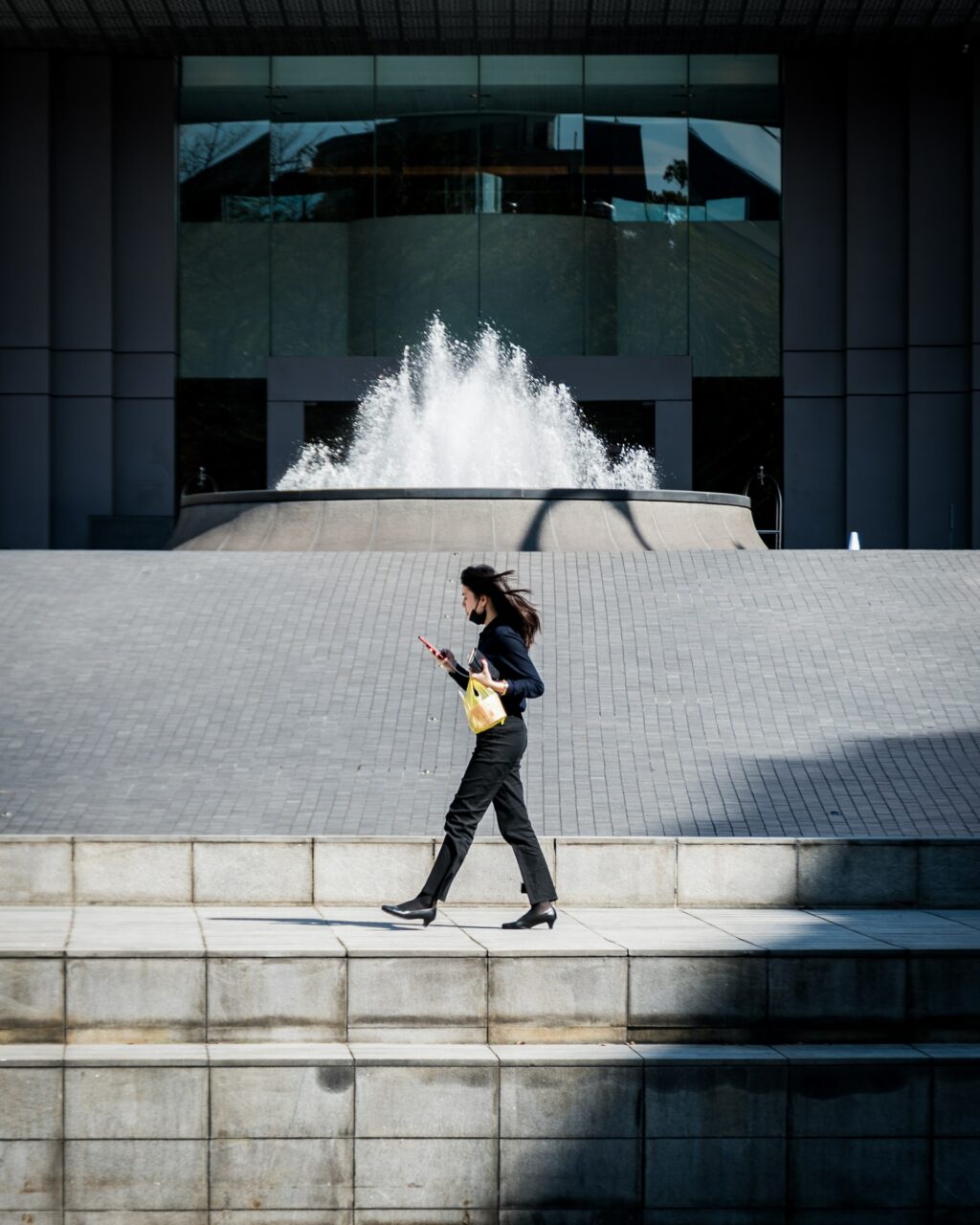 Street Bounty – This blog has quite a lot of resources for street photography including composition, post processing, photojournalism, documentary photography, etc. There are also some articles on travel photography and city guides.
Yanidel Street Photography – This blog on street photography talks about street photography techniques and the gear that can be used for street photography.
Street Photography – This blog is everything about street photography, aimed at educating, inspiring and showcasing street photography.
Street Hunters – Another street photography blog that touches on why, how to, gears, locations, techniques, etc., for street photography.
JT in Seoul – In this blog, the photographer narrates his experience in street photography in the form of stories.
Brandon Stanton – Brandon Stanton is a photographer who became popular by photographing New Yorkers on the street portraying the city's inhabitants. His blog provides daily glimpses into the lives of strangers in the streets of New York city.
Astrophotography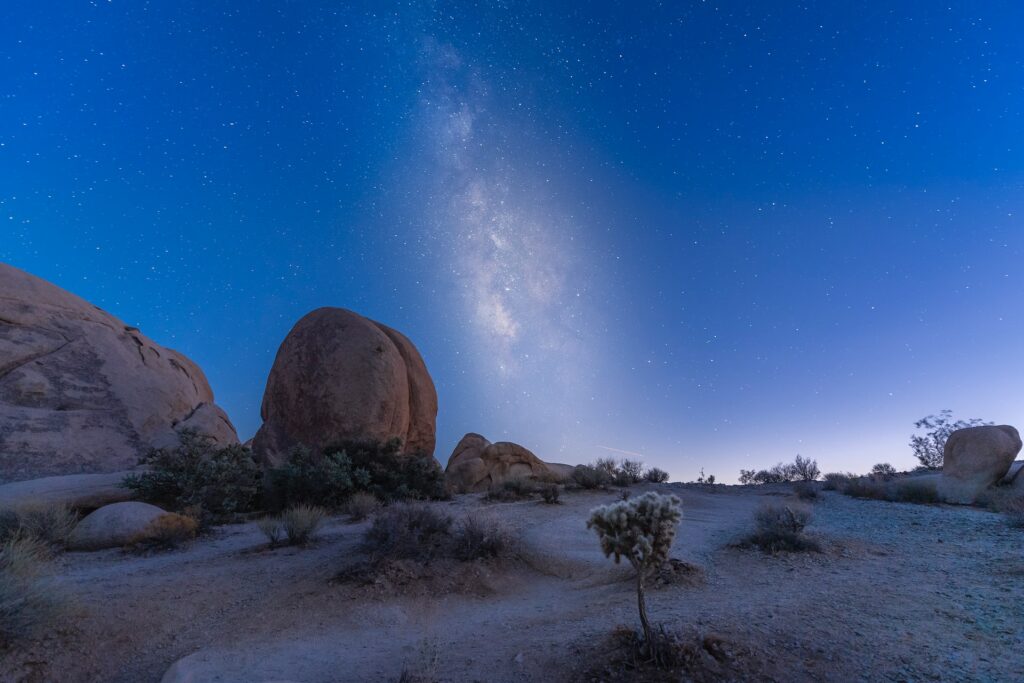 Astrobackyard – This blog is for anyone who is just starting out on astrophotography or wants to capture astro photos from their backyard. There are articles on everything you need to know and learn about astrophotography.
Astropix – You will find a lot of resources in this blog on astrophotography, equipment, image processing and even smartphone astrophotography.
Lonely Speck – This blog has a bunch of tutorials on imaging and post processing astro photos including photographing the Milky way from an airplane.Galactic Hunter – whether you own a DSLR or a dedicated astrophotography camera, there will be something helpful for your astrophotography in this blog. There are many articles on imaging, equipment and post processing.
Photography Collections
Library of Congress – The Library of Congress is the largest library in the world, with millions of books, films and video, audio recordings, photographs, newspapers, maps and manuscripts in its collections. It is also a great online catalog for hundreds of prints and photographs.
Iconic Images – Iconic images archives contain historic and iconic images from the frontline of fashion, rock, film, politics and royalty by photographers who were pioneers in their field.
Toad Hollow – The Toad is obsessed with recording disappearing history in his area. This is one of the real strengths of photography and we love that he is invested in the true spirit of photography.
Dominic Boudreault – Worthwhile simply for his amazing time lapse that he made!
Light Stalking Photography Writers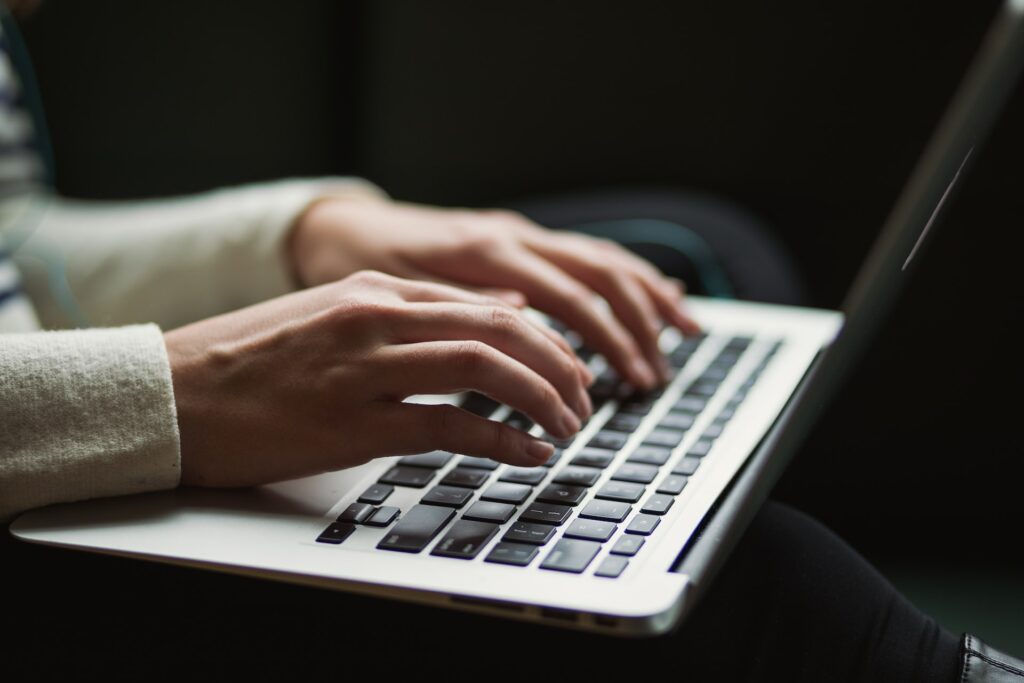 These are the folks who are responsible for most of what you read on Light Stalking. If you enjoy this site, then you're going to love their own blogs!
Editor – Rob Wood – When he isn't tinkering on the internet updating Light Stalking, he can often be found on his unending quest for the perfect landscape shot. Rob started Light Stalking simply because he loves writing and photography. Rob is also the co-founder of Photzy.com and you can find him on Twitter, Facebook, and mail as well.
Dahlia Ambrose is one of the staff writers at Light Stalking and besides writing, she also responds to customer queries, schedules social media posts and helps with product development. Some of her works can be seen on 500px and Instagram.
Federico Alegria is one of our staff writers and has more than 10 years of experience in making documentary photography, he is currently working in long-term photo essays and you can watch more of his work here.
Editorial Producer – Angie Morton takes care of bringing our books and guides to fruition by working with our awesome photographers.
Jason Row – has been writing for Light Stalking for over six years now and has more than 35 years of experience as a professional photographer. He now concentrates on producing travel stock photography and video from around the world. You can find his portfolio here.
Jason D Little – Jason Little is a photographer (shooting macros, portraits, candids, and the occasional landscape), part-time writer, and full-time lover of music. You can see Jason's photography on his photography blog or on Flickr.
Jasenka Grujin is our web designer and one of our content writers. She has more than 10 years of experience when it comes to writing and 5 years of experience in graphic and web design. In addition to that, Jasenka is a freelance photographer who's dedicated to portraiture and event photography.
Kehl Bayern is our staff news writer and has over a decade of experience in online media and publishing. In terms of photography, he is interested in architecture and modern design. You can follow him on Instagram, Twitter and Facebook.
Past Writers
We have had some legends pass through our doors.
Kent DuFault – is an occasional writer for Light Stalking and he has been involved with photography since 1974, and he has worked in various aspects of professional photography since 1983. You can view some of his photographic work on Instagram, Flicker, 500px, and GuruShots.
Scott Johnson is a professional photographer focussed on historical preservation issues in his native Canada. He is also responsible for Light Stalking's massively popular weekly wrap-ups of photography news and views from around the Internet. Catch him here.
Ade Torrent is a photographer and the founder of the incredibly popular Old Cameras Youtube channel. A lover of film photography, Ade can also be found on Twitter.
Ritesh Saini – Ritesh's photographic interests have varied from nature and landscapes to street photography. He can look at photographs for hours and enjoys retouching photos in Photoshop. You can see his photography on Flickr.
Sheen Watkins – Sheen Watkins is a bird and nature wildlife photographer from Birmingham, Michigan. For Sheen, nature photography always presents a fun challenge. Her photography can be found on Facebook and her website.
Aloha Lavina – Aloha is a commercial and travel photographer based out of Bangkok. She also leads photography workshops there and writes regularly on improving your photography skills.
Christopher O'Donnel – Christopher is a landscape photographer based in Maine. Check out his amazing work.
Mike Panic – Mike is a commercial photographer who has been with us from the very beginning!
Tom Dinning – Tom spent his career as a professional photographer and photography teacher.
Emma Brabrook – Emma is a professional photographer based in Wales. Her esoteric photography blog is well worth a read if you're into experimenting!
Chase Guttman – Chase is an award winning travel photographer based in New York city. He writes a handy blog with photography tutorials.
Karlo de Leon – Karlo de Leon is a travel and lifestyle photographer. He has a knack for understanding how and why things work, taking particular interest in lighting, composition, and visual storytelling.